10 foods that are definitely worth travelling to Scotland for
Sure, it's no secret that Scotland is famous for serving the very best haggis and drams of whisky but there are many more highland delicacies waiting to be discovered.
I'm talking pies filled with macaroni and sausages that are square in shape; Scotland, I hereby applaud your culinary (and slightly questionable) food creations and want the world to know about them too.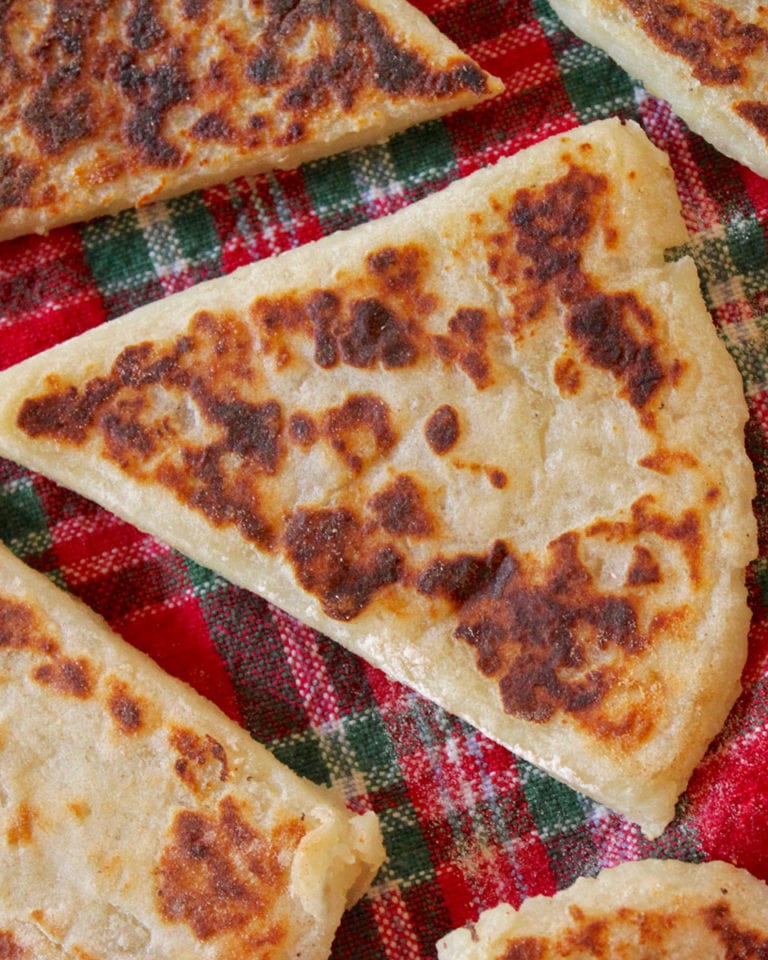 It was shortly after moving away from Scotland, to London, that I realised not all the foods I was used to eating were available nationwide. Imagine my horror when I discovered that pizza doesn't automatically come deep-fried when you travel south of the border…
Here are 10 foods that make me miss home the most. (Mum, if you're reading this, please send a care package).
1. Square sausage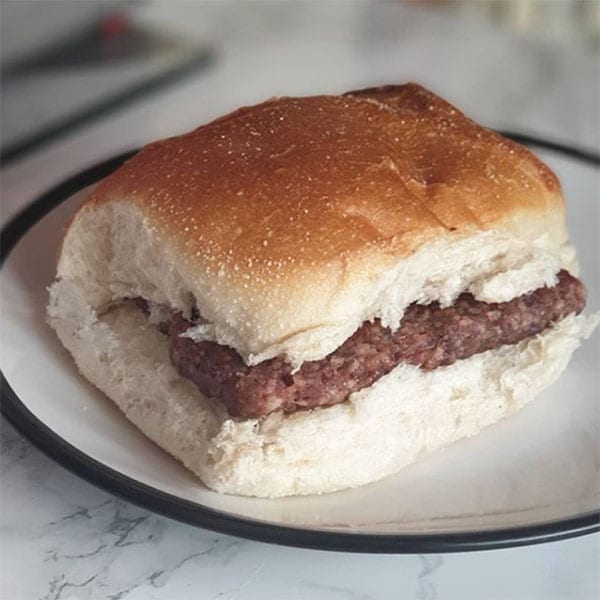 Okay, don't be alarmed but in Scotland we actually eat our sausages in the shape of a square. It's a delicacy us Scots are ferociously proud of and once you try it, you'll struggle to eat normal sausages again.
2. Salty porridge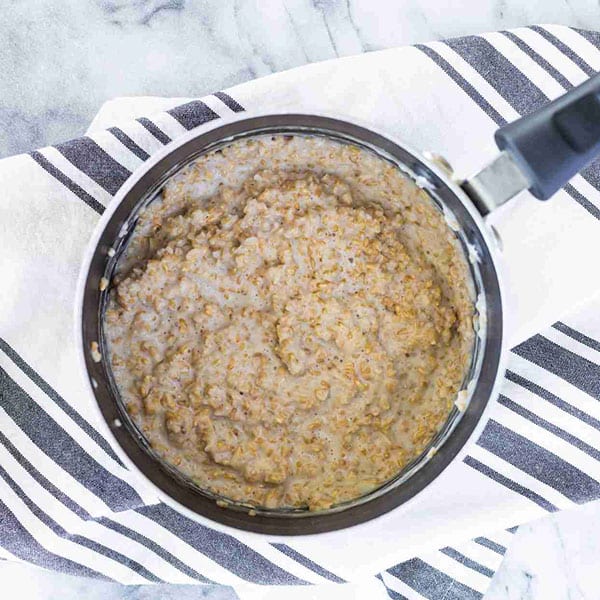 If you're wondering how it differs from any other porridge, the key ingredient in Scottish porridge is salt. We tend to add a pinch during cooking, but personally I also love a wee sprinkling of salt on top once it's served. My granny used to make it with cream and she'd add lashings of sugar and salt. A nutritious start to any child's day…
3. Empire biscuits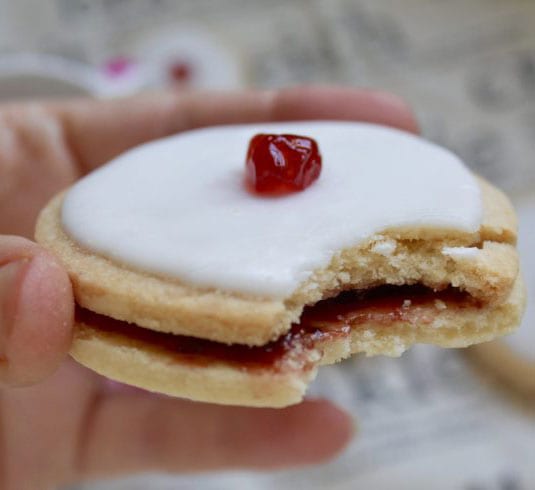 Whenever I take a visit home, my friends and family know to have a stash of empire biscuits waiting for me on arrival. The humble empire biscuit consists of two shortbread rounds which have been sandwiched together using jam and then topped with icing sugar. The signature finishing touch is often a glacé cherry or a fruit pastel. Trust me, they're heavenly.
4. Clootie dumpling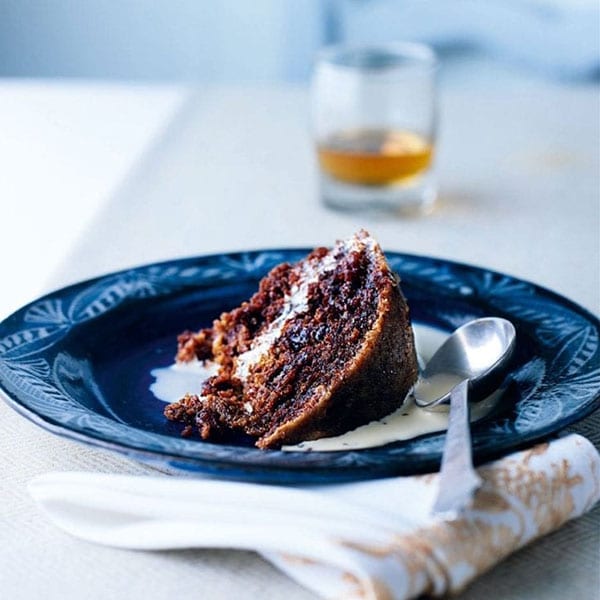 This rich fruit pudding is wrapped up inside a "clootie", which means a cloth and then steamed for several hours. It should be served warm with custard or ice cream (or both). Try our clootie dumpling recipe which comes with a serving of Drambuie custard.
5.  Macaroni pies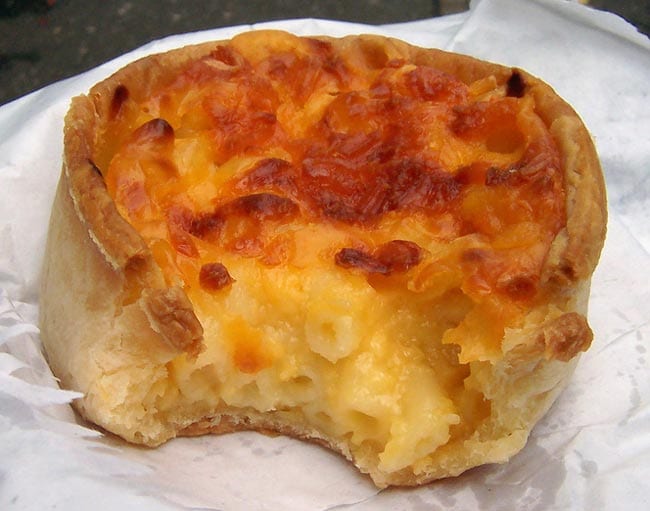 If you ever needed proof that Scottish cuisine is often a thing of genius, take note of the macaroni pie. This hybrid savoury snack consists of cheesy macaroni which is baked inside the shell of a shortcrust pie. Carb on carb goodness, need I say more?
6. Tattie scones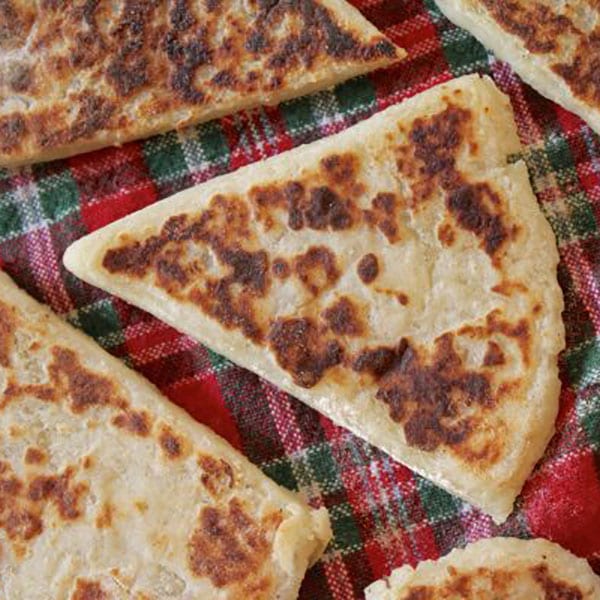 A key component of the classic full-Scottish breakfast, a tattie scone is a flat patty made from potatoes which is then fried. They're typically quite salty and make excellent accompaniments to our square sausages.
7. Irn-bru float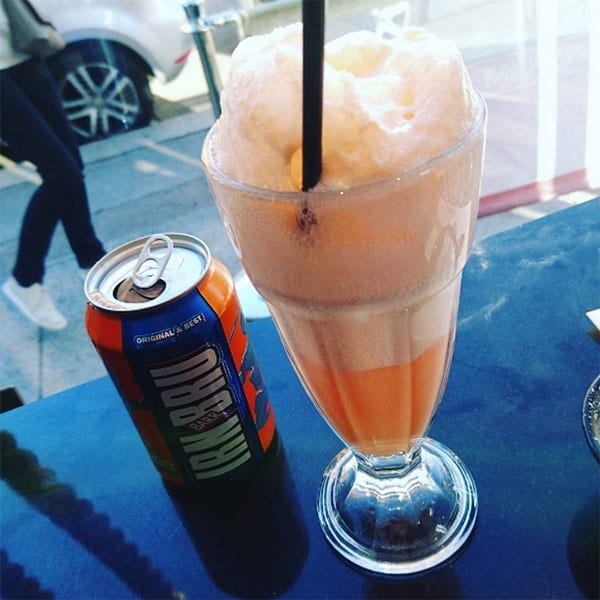 My childhood consisted of scoops of vanilla ice cream with a can of Irn-Bru poured on top and nobody, myself included, thought to challenge this as a suitable treat. Don't knock it 'til you've tried it…
8. Stovies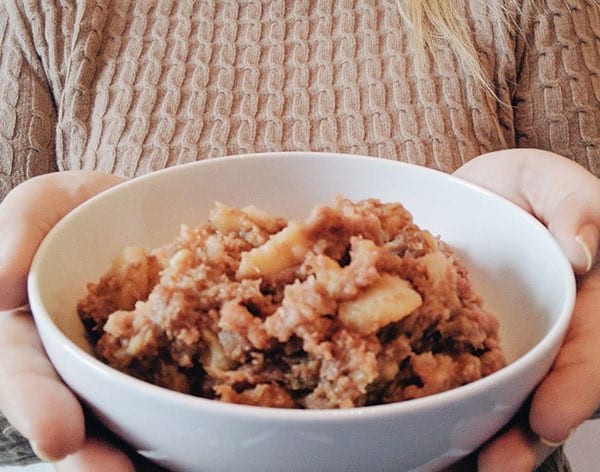 Typically enjoyed on Hogmanay (New Year's Eve) however a favourite in my household all-year round, Stovies are stodge in a bowl. The classic recipe consists of steamed potatoes (cooked over a hob until they go fluffy and soft), fried onions and chopped up corned beef or sausage. Occasionally, a dollop of tomato ketchup is added.
9. Tablet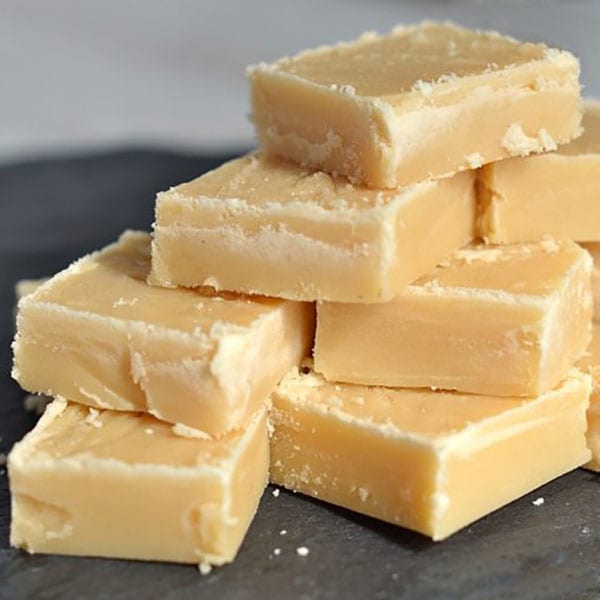 Allow me to introduce the Scottish version of fudge. Tablet is a crumbly confectionary made from sugar, condensed milk and butter which is boiled and then poured into a tin where it cools and the sugar crystallises. You might be served a piece of tablet in traditional tearooms if you order a pot of tea. It also often features as a popular ice-cream flavour, too.
10. Pizza crunch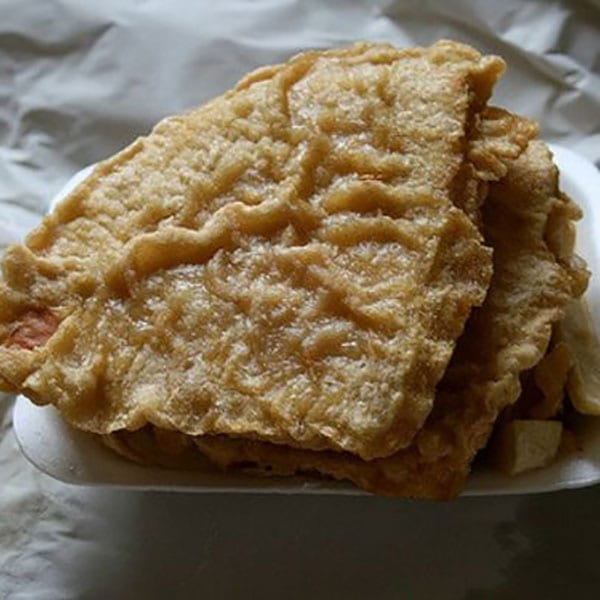 Don't be fooled into thinking a Mars Bar is the wildest thing we're willing to throw into our deep-fat fryers. Say hello to the Pizza Crunch. Almost onomatopoeic in its name, a pizza crunch is literally an entire pizza, covered in batter before being deep-fried. If you're feeling particularly famished, order a pizza crunch supper from the chippy (fish and chip shop) and your deep-fried delicacy will come with a serving of chips too.
Fellow Scots, have I missed anything? What else does the Motherland offer that is a must-eat for everyone? Let me know in the comments.
Subscribe to our magazine
Subscribe to delicious. magazine this month for a half price subscription
Subscribe