10 reasons to buy our April 2018 issue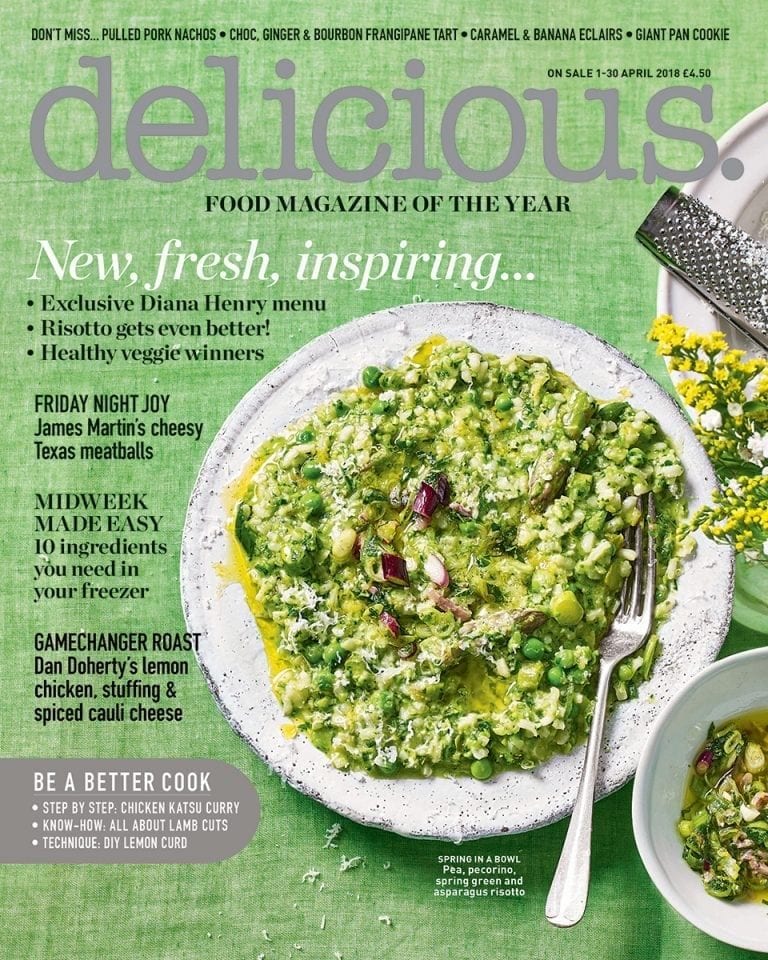 If we could choose one word to define our April 2018 issue, it would be inspiration. We're talking food that makes an impression, holds a memory or makes us feel good. We've packed this month's pages with recipes that capture as many experiences as possible, in the hope that they will in turn, inspire you too. Here's a sneak glimpse of what our April issue has to offer…
1. Our always a winner star: risotto
It has an undeserved reputation as a tricky dish, but risotto is really just a combination of rice, stock, parmesan and a whole lotta love. Besides, once you've made this cheeky goat's cheese number (below), you'll be coming back to this comforting Italian classic again and again.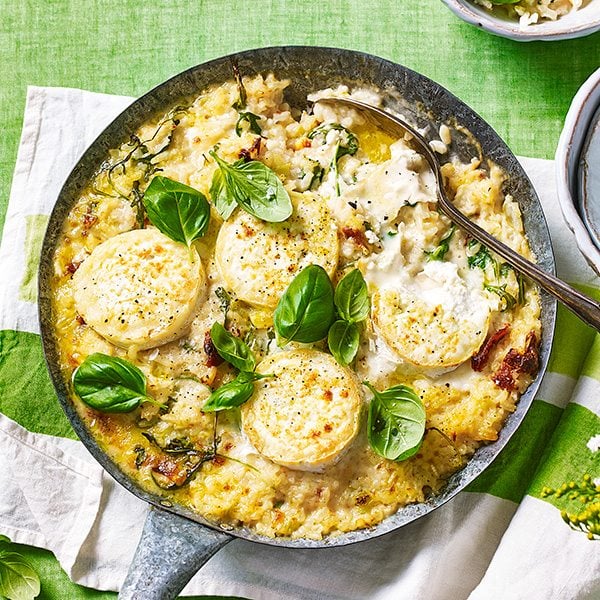 2. Your favourite dishes – with a twist
Rebecca Woollard discovers the stories behind some of the nation's best-loved dishes and puts a twist on each of them, while she's at it.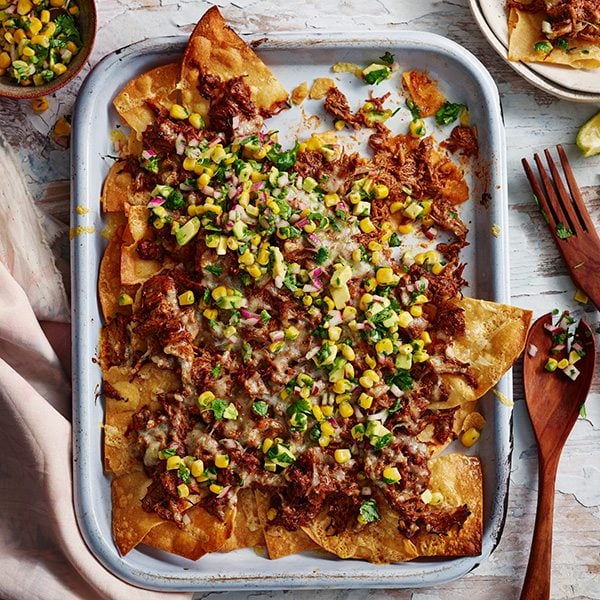 3. For food that marks memories…
Any memory involving this giant, warm skillet-pan cookie is bound to be a good one. The delicious. team share the objects that spark edible memories for them – with recipes to match.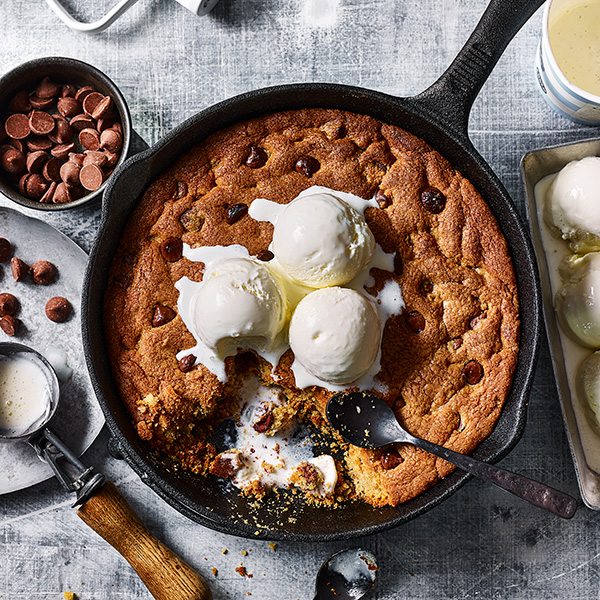 4. For Debbie Major's marvellous macaroons
Discover what makes a perfect macaroon with Debbie's definitive version, before trying your hand at these hazelnut and chocolate fancies.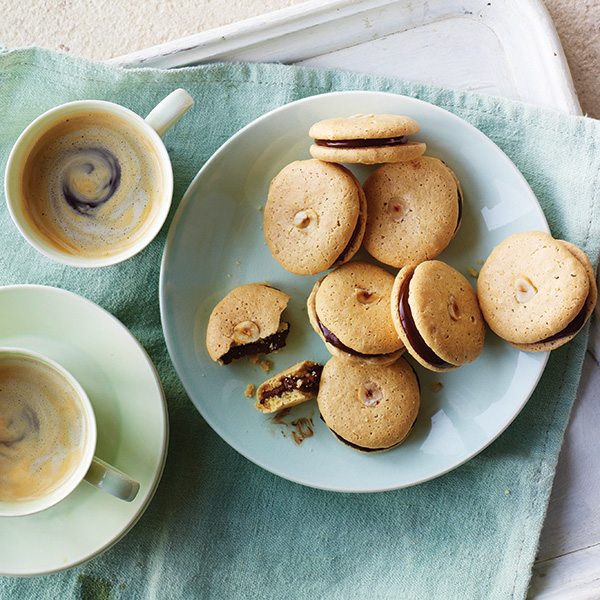 5. To meet our food writer in residence: Ravinder Bhogal
Our two-month food writer in residence, Ravinder Bhogal, is cooking all things caramel. From sweet to savoury dishes, Ravinder promises something sumptuously sticky to tempt you with.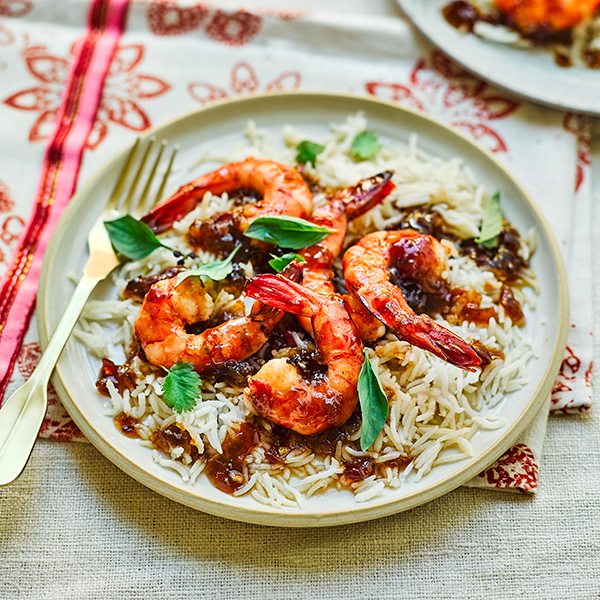 6. For elegant French-inspired food…
Diana Henry creates a stunning 4-course menu inspired by her many journeys to France. It includes mouclade, pork rillettes and caramel-soaked crepes with pan-fried apples.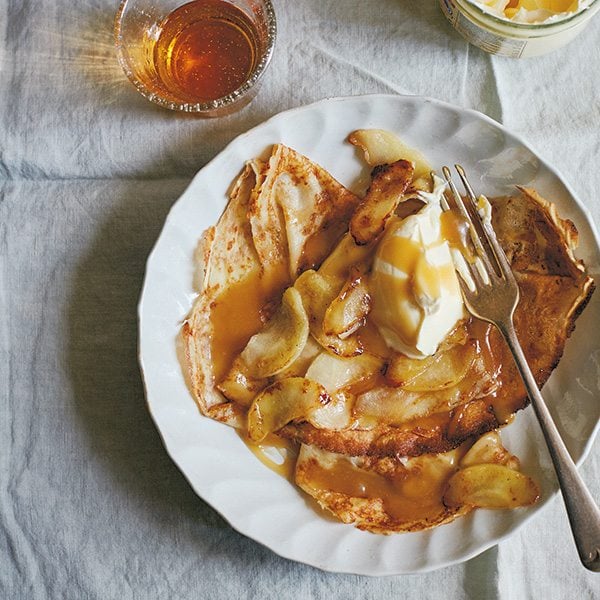 7. For James Martin's dig-in Friday night supper
This larger-than-life Texan recipe is the pinnacle of crowdpleasers – an ideal end-of-week treat.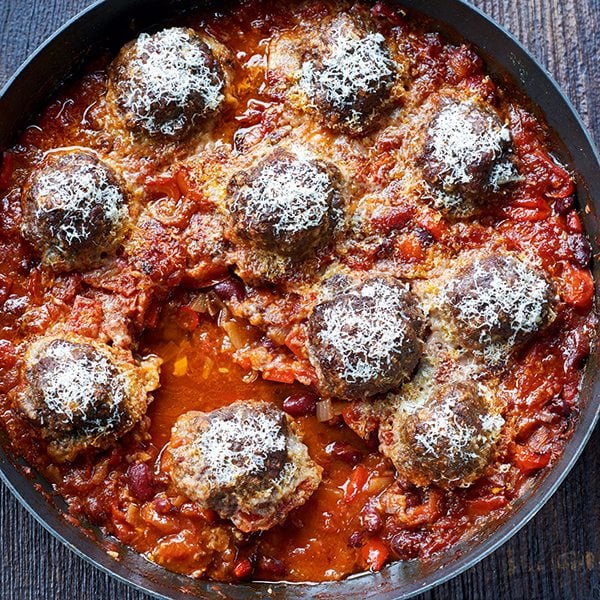 8. Because we're teaching you to love your freezer
As always, we promise you a wealth of honest, nutritious, good-for-you food. This month we're teaching you how to cook fresh dishes from frozen produce, starting with this fish finger kimchi rice, served with edamame and a fried egg.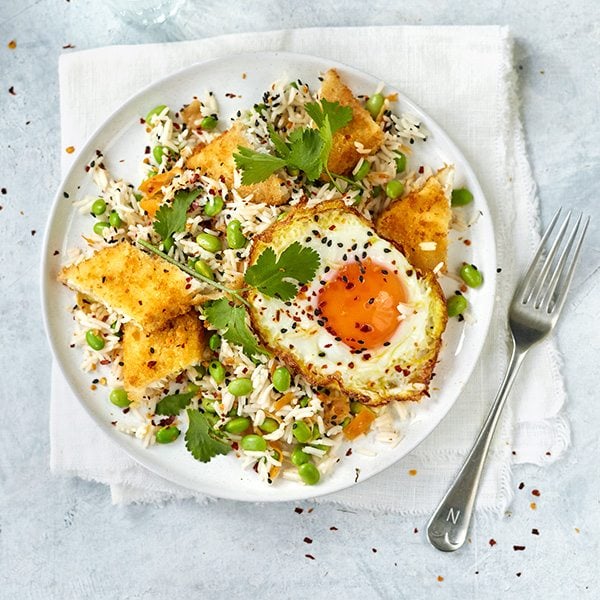 9. V is for vegetarian…
As we open our arms up to spring and (the hope of) warmer days, we're welcoming in food with a lighter touch. This roast asparagus, red onion and farro dish is as tasty as it is stunning.
10. And finally, the recipe you've all been waiting for…
Our step-by-step guide will have you whipping up the best chicken katsu curry around: crispy breadcrumbed chicken, a smooth curry sauce and sticky sushi rice.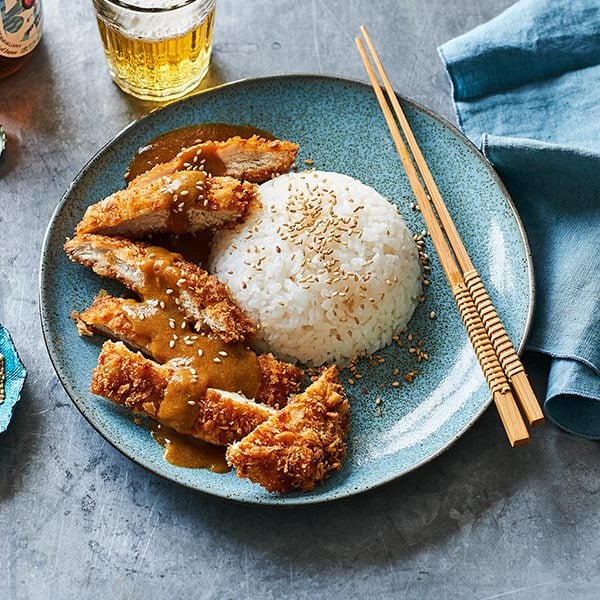 Subscribe to our magazine
Subscribe to delicious. magazine and receive a free chrome wine rack
Subscribe