10 ways to bring London restaurants into your home during lockdown
If you've tired slightly of the old supermarket queuing routine, find yourself without essential ingredients or simply need a break from the washing-up, there are plenty of ways you can bring London restaurants into your home (and show them support!) during lockdown.
What's more, in spite of the ongoing Coronavirus lockdown, restaurants, bars and cafés have found new ways of getting creative. Many cafés and restaurants have switched things up and transformed their outfit into miniature grocery stores or even started offering out-of-the-box home dining services.
Go on, have a scroll and see how you can bring a little bit of the London dining scene into your home, while supporting an industry which desperately needs your help.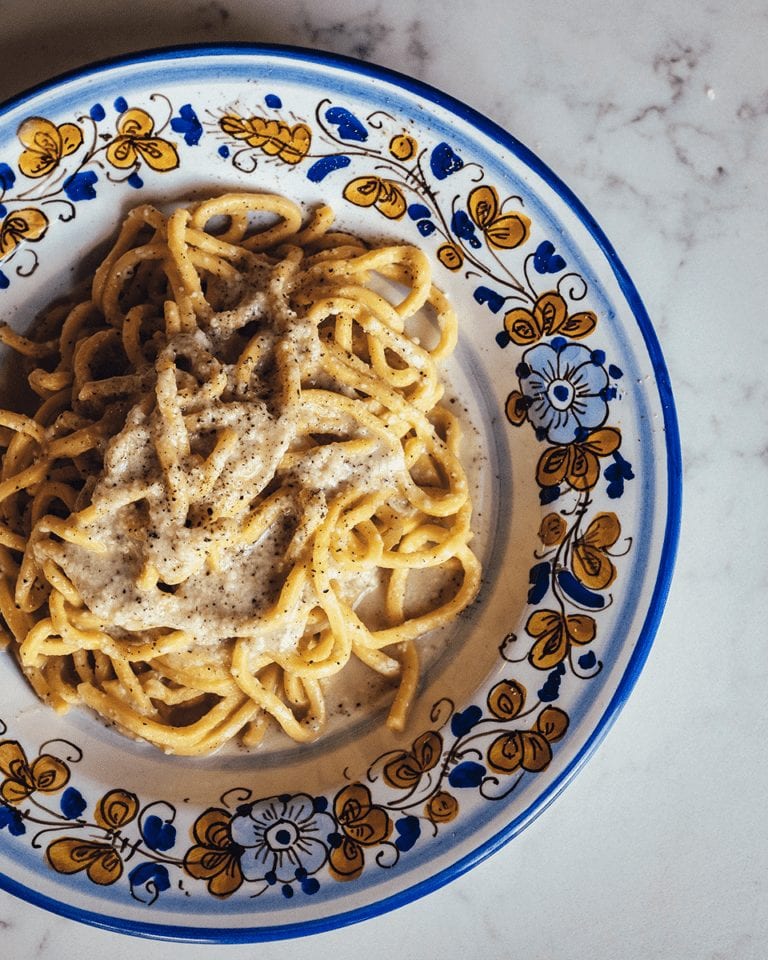 Who'd have thought that Michelin-starred cuisine would become an option for takeout? Now, of course, this might not be affordable on a weekly basis, but if you've got a special occasion on the horizon, a meal from Ollie Dabbous in the comfort of your own home sounds luxurious to us. From salmon tartare with elderflower crème fraîche to slow-cooked beef short-rib in a red wine gravy sauce and profiteroles to finish, this really is the perfect way to create an unforgettable evening from the comfort of your own home. Plus, the menu also features an extensive wine list from Hedonism wines. 
For more details click here.
Bring your favourite Friday lunch meal into your home with Patty & Bun's lockdown DIY kits. Whether you fancy the 'Ari Gold' or the 'Smoky Robinson', inside each kit you will find all the ingredients you need to make four banging burgers. Plus, if you want to get the full Patty & Bun experience, make sure to check out their Instagram page for burger and cocktail tutorials. 
For more details click here.
Rice Error by Bao 
It's the news we've all been pining for: Bao restaurants are about to start their own home delivery service called 'Rice error'. The service isn't operating yet, but when it does, expect the likes of Taiwanese fried chicken buckets and chilli chicken rice boxes.  Psst – they're also donating hot meals to NHS staff.  Click here to see how you can show your support. 
For more details click here.
Unfortunately Bright's cook at-home-menu has sadly ended but it's not all bad news, they've now temporarily converted into a wine takeaway and delivery service, so if you're after a crisp white or an creamy red, make sure to check out their Instagram page for what wines they have on offer.
For more details click here.
Using wholesome Italian ingredients to make their pasta fresh on site, Berto prides itself on serving up good quality, genuine Italian food. Plus, with a menu including homemade lasagna or fresh pasta with 'nduja and their signature tiramisu, why wouldn't you give yourself a comforting carb-laden hug and make the most of them now being available on Deliveroo?
For more details click here.
When it comes to takeaway, a fine dining Indian restaurant in Mayfair might not be what you were expecting, but if you're a fan of this iconic Berkeley Square restaurant (or have been dying to try it), there's no better place offering up some seriously good curry right now.  And although you'll pay a bit more than your local Indian takeaway, for every order received they'll donate a meal to a local NHS worker. 
For more details click here.
If your at-home smoothie bowls are proving to be a little too much effort or your vegan banana bread has failed to impress yet again, fear not! Notting Hill's beloved plant-based restaurant Farmacy has jumped on the delivery bandwagon (pardon the pun) and is now delivering to zones 1-3.  Hot tip: their vegan mac 'n' cheese is a must-order. 
For more details click here.
Dreams really do come true: Padella has just launched live Instagram cook-alongs. First up, we learned how to make their famous cacio e pepe at home and as much as we would give anything to join that tortuously long Padella queue again, learning how to make their famous dishes at home is the next best thing. 
To watch their live streams follow @Padella_Pasta
No – Supper isn't some new hipster restaurant you didn't know about. It's actually an online ordering platform allowing you to experience some of the very best food from the finest restaurants in London.  From Duck and Waffle to Roka and Sushi Samba, you won't know where to begin.
For more details click here.
Bacardi and deliveroo editions
Missing your favourite cocktail bar? There's a light at the end of the tunnel… Bacardi has teamed up with deliveroo editions, allowing customers to order premium cocktails from top bars to their front doors. The new delivery service is part of the Bacardi #RaiseYourSpirits initiative, helping UK bars and bartenders to generate income during the Coronavirus crisis. New bars and cocktails are added every two weeks so make sure you regularly check to see whether your favourite bar is included.
For more details click here.
Have we missed anywhere out? Let us know in the comments below the restaurants which you're ordering from during lockdown, and we'll try our best to give them some support.