12 hampers of Christmas: WIN a KitchenAid Stand Mixer and Bread Bowl
Our biggest competition of the year is BACK and it's bigger than ever before. Nothing sparks festive joy more than the excitement of discovering the goodies tucked inside a luxurious Christmas hamper. With so many to choose from each year, foodies are pretty spoilt for choice.
To give our delicious. readers a well-deserved treat, we've teamed up with 12 iconic foodie brands to bring you the 12 hampers of Christmas. For 12 days in the build-up to Christmas, we'll be giving away a festive foodie hamper (or a bundle of goodies). Discover below how you can win a KitchenAid stand mixer and bread bowl with baking lid all worth £748!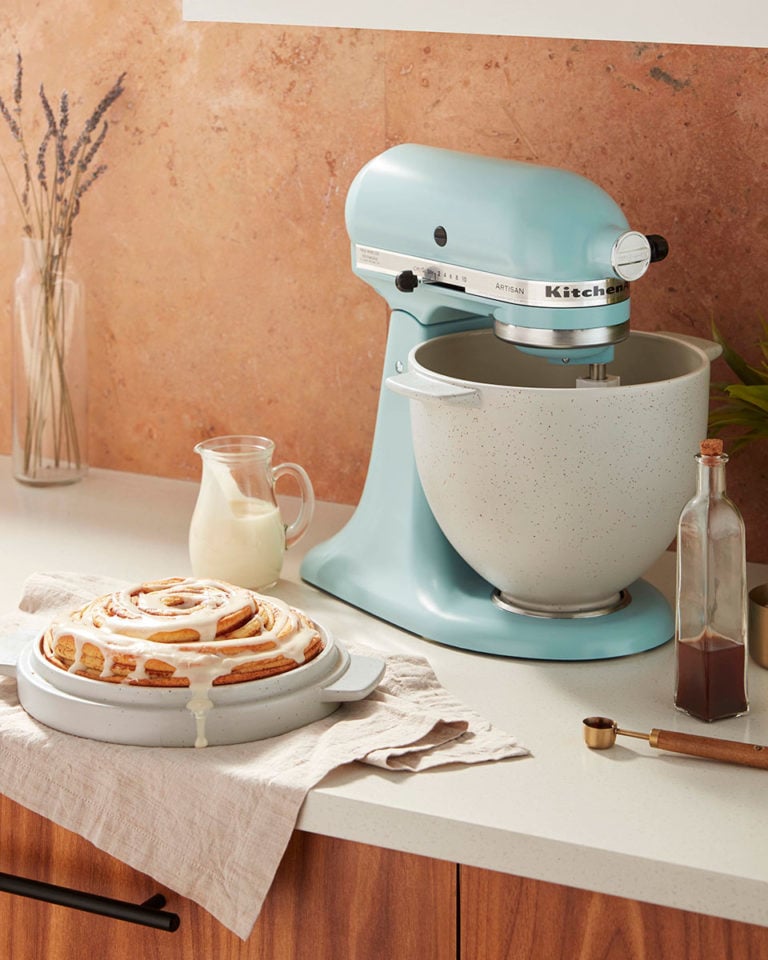 To celebrate the festive season, KitchenAid and delicious. Magazine want to kit out one lucky winner with this top-of-the-range stand mixer and bread making bundle.
There's little more satisfying than tearing apart a freshly baked loaf that you've lovingly made yourself. The NEW KitchenAid Bread Bowl with Baking Lid pairs with both the 4.3L and 4.8L iconic Tilt-Head Stand Mixer and easily mixes, kneads and proofs the bread and then all you have to do is just pop it into the oven to bake. The lid traps in steam to create an environment similar to a traditional steam oven, while the durable ceramic bowl retains and delivers even heat throughout the baking process, giving the bread a crispy crust and thorough bake.
From mixer to oven, the possibilities are endless including artisan white bread, chocolate rye, brioche and everything in between. Elevating any meal into a memorable moment is made so simple with the KitchenAid Bread Bowl with Baking Lid.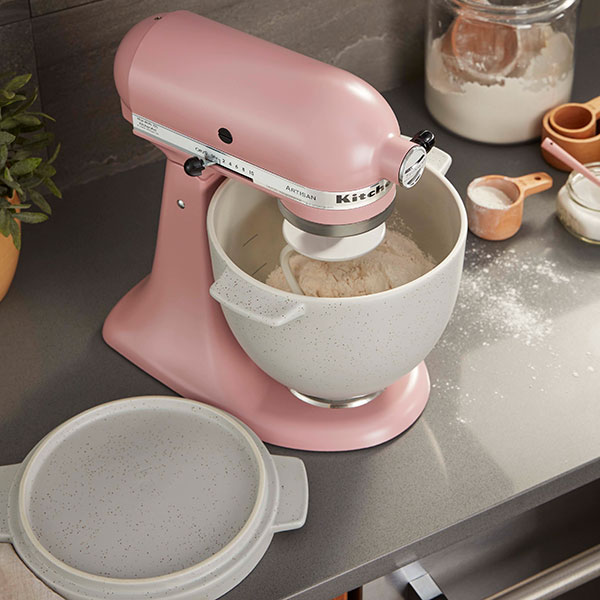 We'll also be giving away an Artisan Tilt-Head 4.8L Stand Mixer, in the colour of your choice, which comes with standard accessories including a flat beater, dough hook and wire whisk.
Check out the other 11 hampers you could win in our huge 12 hampers of Christmas giveaway!
To enter this fantastic competition, please fill out the below form and answer the question.
Please log in to enter or register here.