12 hampers of Christmas: WIN one of two ManiLife peanut butter bundles
Our biggest competition of the year is BACK and it's bigger than ever before. Nothing sparks festive joy more than the excitement of discovering the goodies tucked inside a luxurious Christmas hamper. With so many to choose from each year, foodies are pretty spoilt for choice.
To give our delicious. readers a well-deserved treat, we've teamed up with 12 iconic foodie brands to bring you the 12 hampers of Christmas. For 12 days in the build-up to Christmas, we'll be giving away a festive foodie hamper (or a bundle of goodies). Discover below how you can win a one of two ManiLife peanut butter bundles worth £150 each!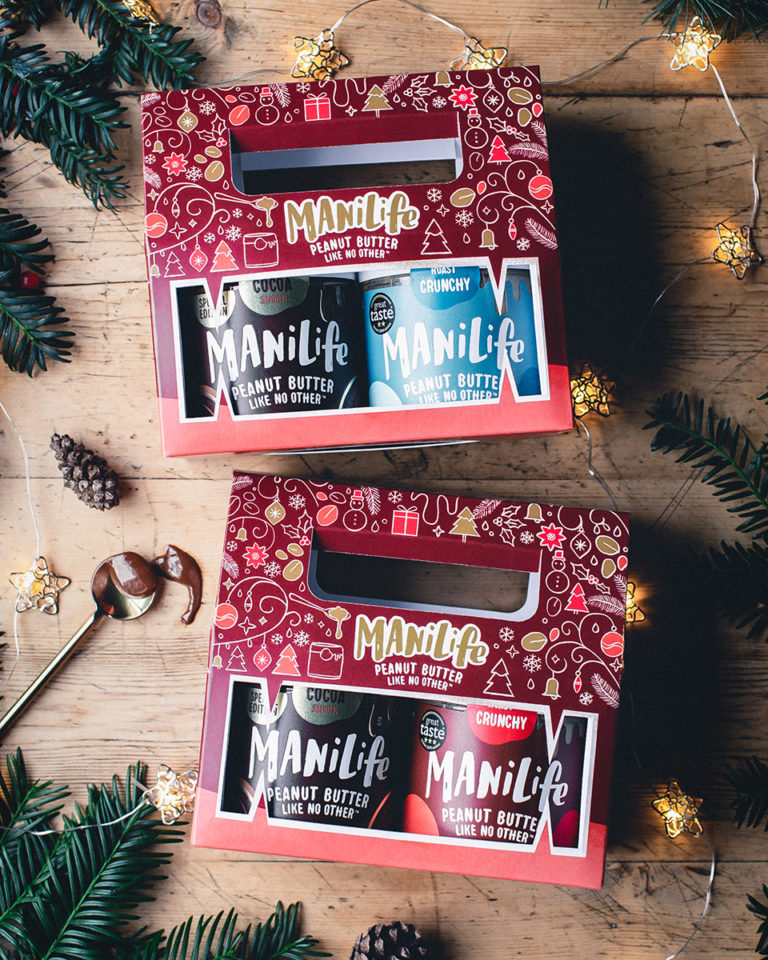 What better way to fill your cupboards this Christmas than with ManiLife Peanut Butter? Bringing to you a selection like no other, this bundle includes ManiLife's newest Rich Cocoa peanut butter, without a doubt the smoothest, richest, velvetiest cocoa peanut butter you will taste. This is packaged with their other best-sellers in a special edition Christmas cracker.
The bundle will include 10x ManiLife Christmas crackers and 5x 1kg tubs of ManiLife peanut butter. That's a yearlong supply of peanut butter – NUTS, right?
ManiLife have also partnered with The Campaign to End Loneliness this year. So, when you buy a special edition ManiLife Christmas cracker,  100% of all profits will be donated to the charity.
Check out the other 11 hampers you could win in our huge 12 hampers of Christmas giveaway!
To enter this fabulous competition, please fill out the below form and answer the question.
Please log in to enter or register here.