12 hampers of Christmas: WIN a Rare Tea Co hamper
Nothing sparks festive joy more than the excitement of discovering the goodies tucked inside a luxurious Christmas hamper. With so many to choose from each year, foodies are pretty spoilt for choice.
To give our delicious. readers a well-deserved treat after a tough year for everyone, we've teamed up with 12 iconic foodie brands to bring you the 12 hampers of Christmas. For each day of the Christmas advent, we'll be giving away a festive foodie hamper or bundle of goodies. Discover below how you can win one of two luxury tea hampers, each worth £252.22.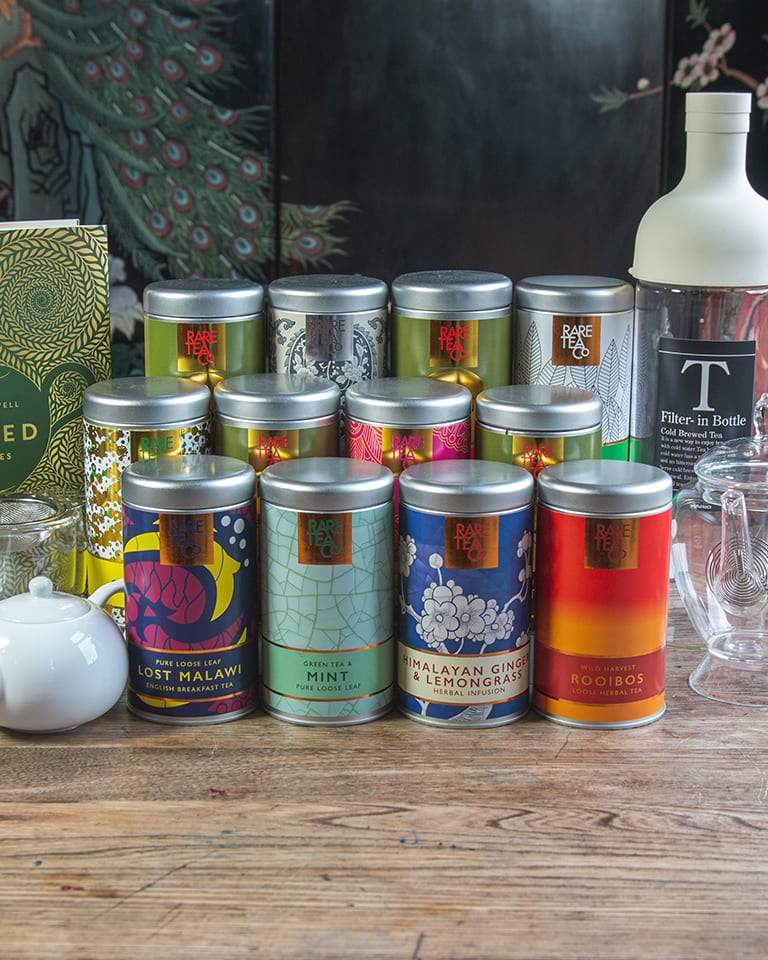 For the 12 Hampers of Christmas, Rare Tea Company has put together a bespoke selection of teaware and loose leaf tea. Inside the hamper you'll find favourites such as Rare Masala Chai (a rich black tea blended with ginger, black pepper, cloves, cinnamon and green cardamon), plus much-loved classics and some of the brand's more unique harvests. The hamper also includes a copy of Infused: Adventures in Tea by Henrietta Lovell (winner of the Fortnum & Mason Drink Book of the Year 2020).
Rare Tea Company is an independent, loose-leaf tea company based in London. The company was founded in 2004 by Henrietta Lovell with the aim of sourcing and supplying the world's best tea, direct from farmers and their tea gardens. The goal is to help tea gardens flourish like vineyards, and for people to appreciate tea like fine wine. In 2016, the company founded Rare Charity to create long-term and sustainable social change by re-investing a percentage of its revenue into the young people connected to tea-growing communites.
Check out the other 11 hampers you could win in our huge 12 hampers of Christmas giveaway!
To enter this competition, please fill out the below form and answer the question.