20 foodie Christmas gifts under £20
Still on the lookout for foodie Christmas gift ideas? Whether you're searching for stocking fillers, treats for your foodie friends or the perfect Secret Santa prezzy, we'll have your Christmas list wrapped up in no time.
What's more, these 20 gorgeous gifts all come in at under 20 quid!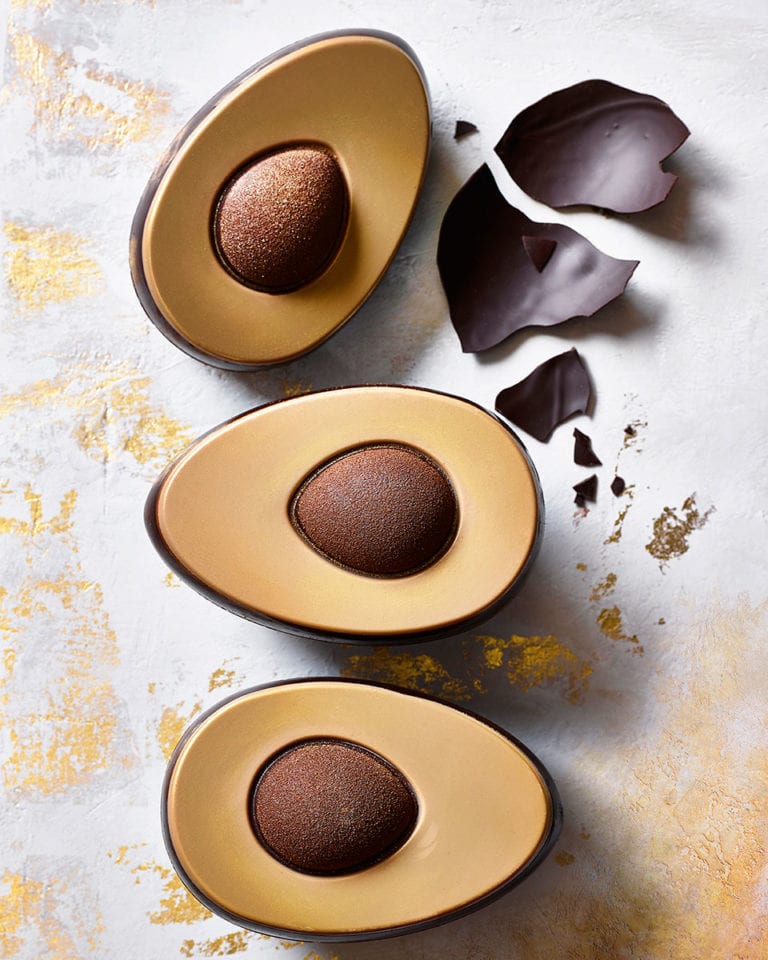 Brew It Stick Coffee and Tea infuser, Barista and Co, £11.99
If you're thinking about making the upgrade from instant coffee to a freshly brewed cup, then this nifty piece of kit will help you make the change. Fill the basket with freshly ground coffee, top up with water and leave to brew until your desired strength. And it works with fresh tea leaves, too! A stylish, simple and seriously affordable gift.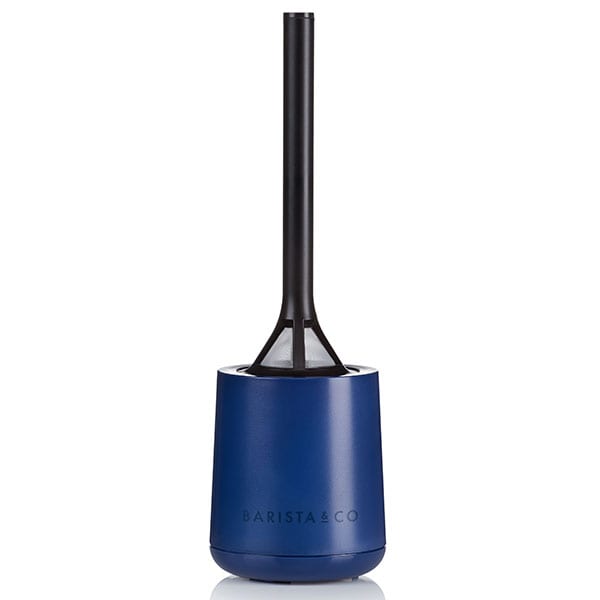 Hot Chocolate Stacking Tin, Whittard, £16
Hot chocolate has taken a game-changing turn in recent years when it comes to flavour and quality. And Whittard's hot choc collection is no different, offering up luxury milk, white and salted caramel variations in three stunning stackable tins, so you can refill and reuse as you please.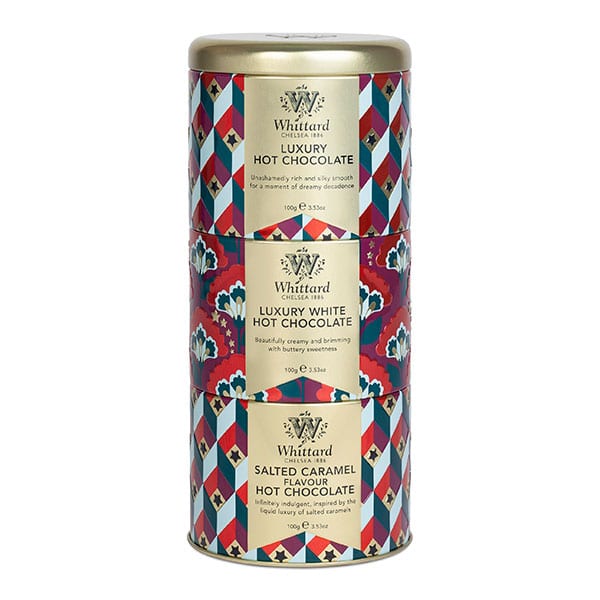 Brandy butter caramel sauce, Joe and Seph's, £5.99
Brandy butter caramel sauce are four words that most definitely deserve to sit side-by-side. Gift as a stocking filler or use to fill, top or decorate homemade edible Christmas gifts.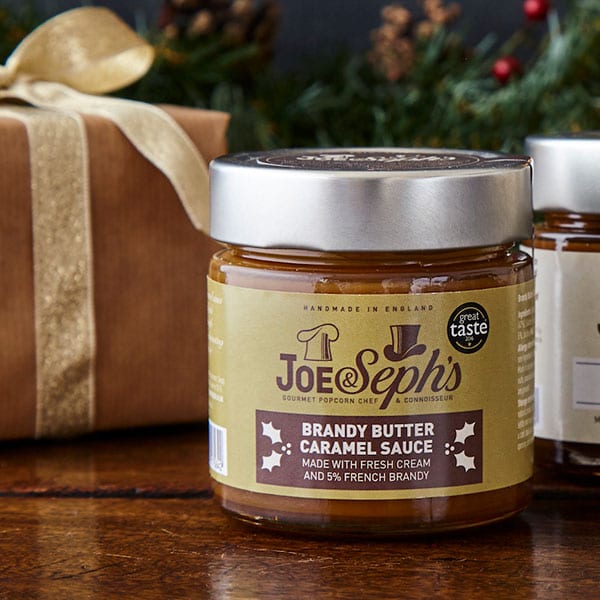 Christmas Whisky Bauble , The English, £19.99
Deck the halls or decorate the tree with this tipple with a twist! The English Whisky Company's brilliant boozy bauble is filled with their unpeated single malt whiskey to kick off the festive season in true celebratory style.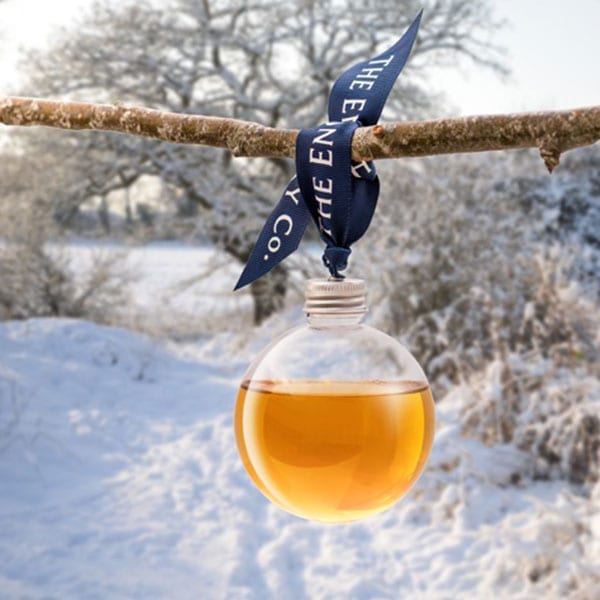 Marmite crunchy peanut butter, Ocado, £2.50
When we heard about this collaboration earlier in the year, we knew that it was going to be good. Marmite meets peanut butter in this salty, savoury, umami-rich spread and yes, we're lovers of the stuff. It's the perfect stocking filler for PB fans.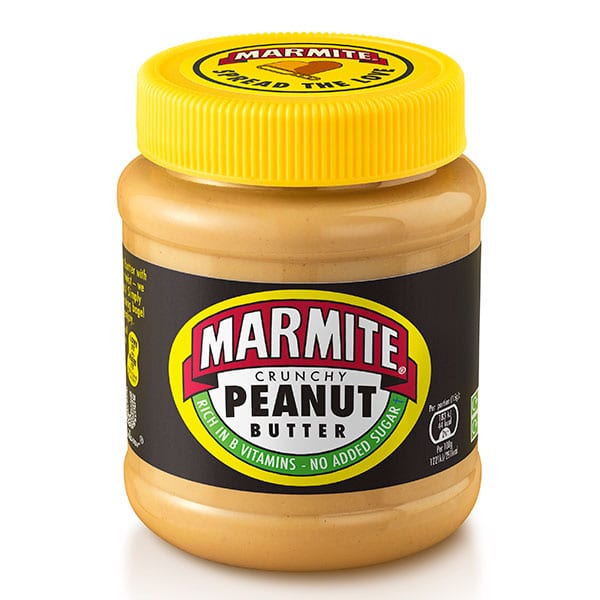 Hangover Helper by Lauren Shockney, Amazon, £8.64
Chances are you know someone who will need this book as silly season approaches. Discover the best hangover cures from all around the world, from a punchy Bloody Mary to açai bowls and pepperoni pizza.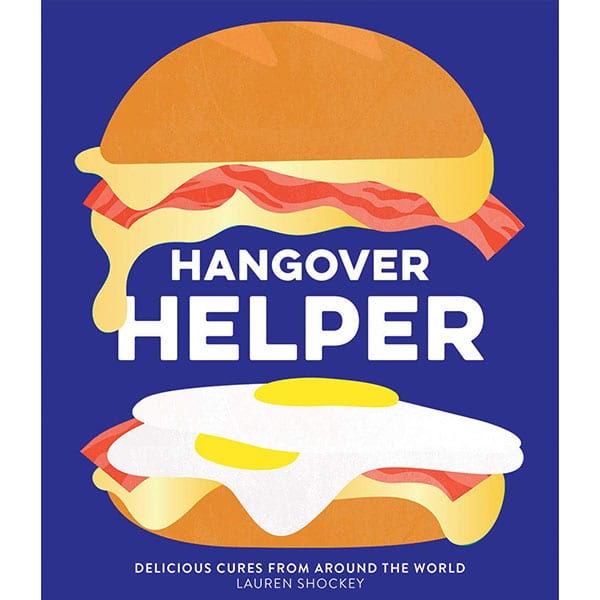 Christmas Golden Glitter Chocolate Avocado, Waitrose, £9
Waitrose's Easter avocado was such a hit that they've brought it back in a rather fabulous Christmas edition: this golden glitter chocolate avo. It's a sensational mix of caramel white chocolate and rich dark chocolate, dusted in a shimmer of gold.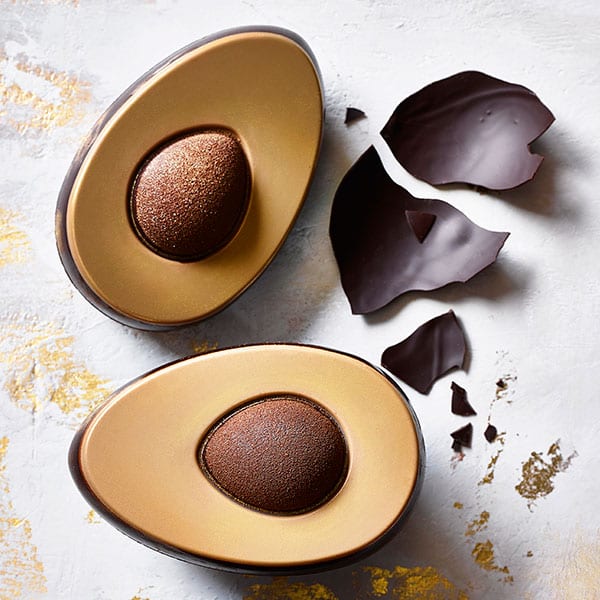 Handmade papier mache bonbonniere, Rita Farhi, £15
These little bonbonnieres are inspired by an old European tradition, in which the host of a celebration would bestow pots filled with sweets upon guests for good luck. Keep the tradition alive and gift one of these beautifully designed bonbonnieres to a loved one, filled with an assortment of chocolate coated almonds.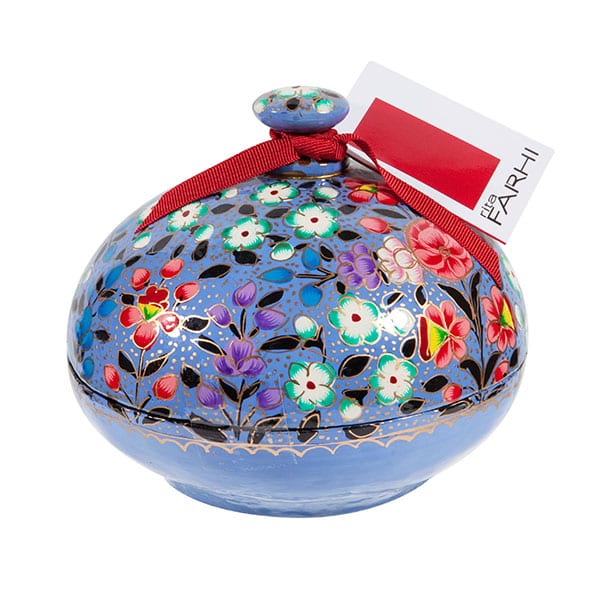 Beer 2019, £9/500ml
This biscuity Brut Imperial Pilsner from Camden Town Brewery is aged for eight months in pinot noir and chardonnay barrels – just like champagne – with a whimsical bottle designed by Dutch illustrator Bodil Jane.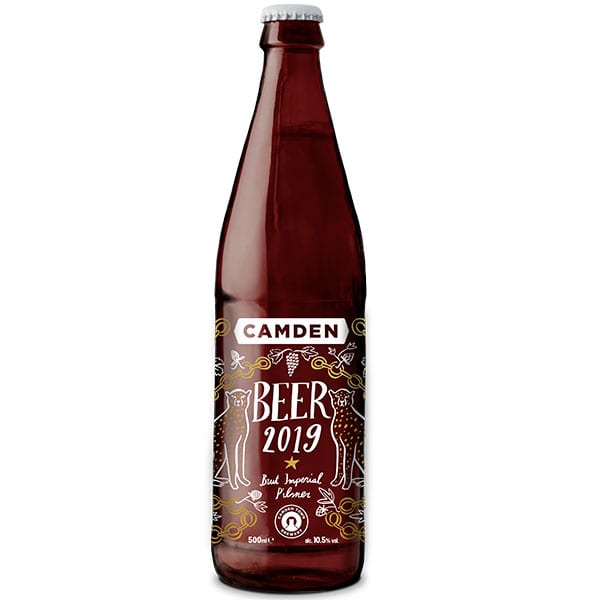 Vegan pumpkin spiced panettone, Selfridges, £19.99
Sweet, enriched, fruity and brioche-like…A show-off panettone is the festive bake that everyone wants to receive (surely). And now, EVERYONE can with Selfridges pumpkin-spiced version, which happens to be vegan, too! It's light and fluffy and comes wrapped in a fully recyclable box, embossed with glimmering golden letters and tied with candy-stripe string.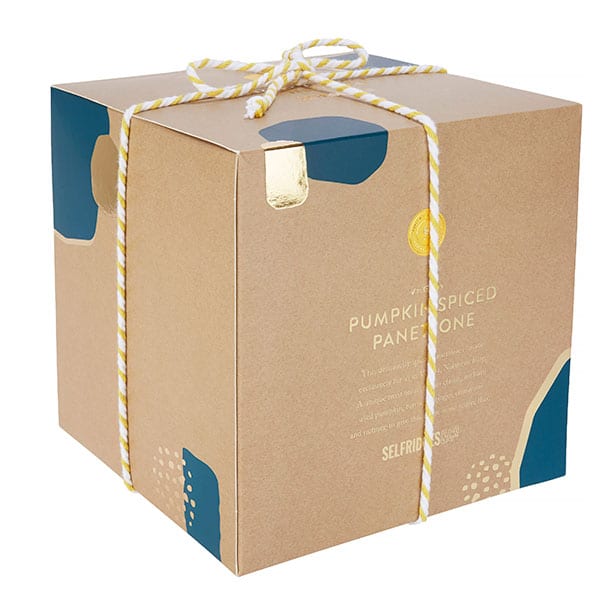 Latte ankle socks, Anthropologie, £12
Think socks for Christmas is a little been-there-done-that? Not any more. These cosy latte socks have been carefully rolled to fit inside a coffee cup and we're obsessed! You need to give these to the coffee-lover in your life…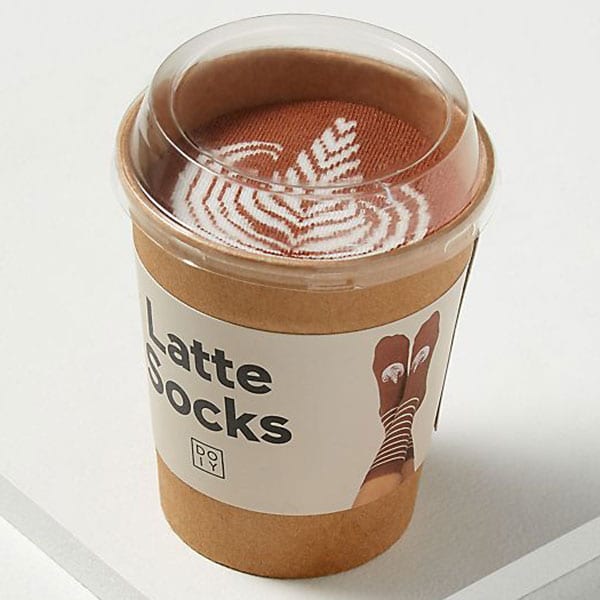 Caramel sesame butter, Sead, £7.99
Although peanut butter will always hold a special place in our hearts, there's a new nutty (but totally nut-free) spread on our radar and this is it: caramel sesame butter. It's basically glorified tahini: sesame seeds are whizzed with coconut blossom nectar and a little cane sugar to a super silky paste. Try it on toast with banana slices for an indulgent breakfast or snack.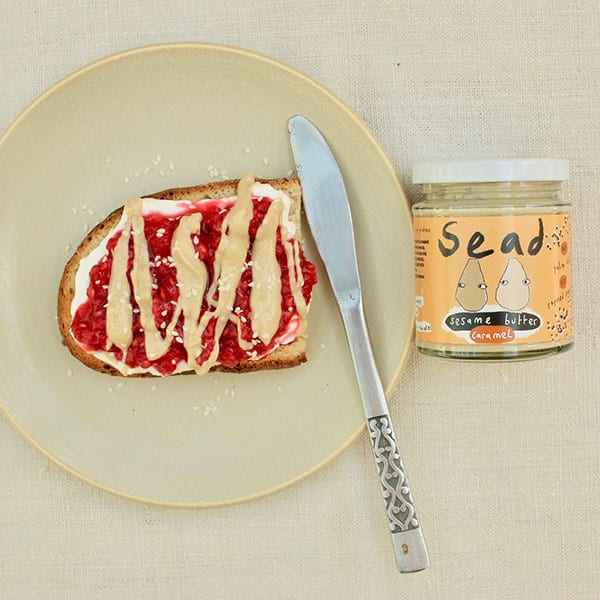 Personalised 'Me & Perrins' Worcestershire sauce, £6.50
They say that good things come to those who wait, a sentiment that is certainly true of Lea & Perrins' limited edition bottles. This year, for a limited time, you can order your own personalised version of the iconic Worcestershire sauce. But there's a catch… You'll actually receive your bottle in 18 months' time, which is how long it typically takes to mature the ingredients in a regular bottle. Patience is most definitely a virtue with this gift – but one that's probably worth it.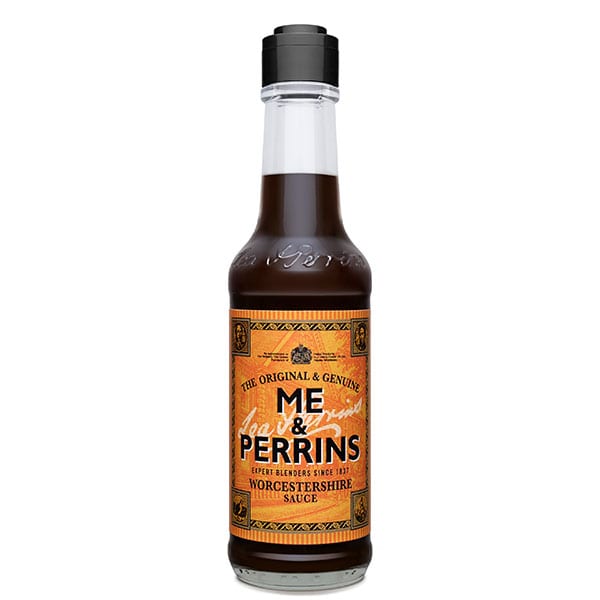 You can't put a price on a homemade gift and these edible creations are sure to go down a treat. For your gin-loving friends, our fruit-infused spirit in pretty Kilner bottles makes a thoughtful idea, or try cranberry jam, peppermint creams, fudge, truffles and more. Discover how to make your own edible gifts here.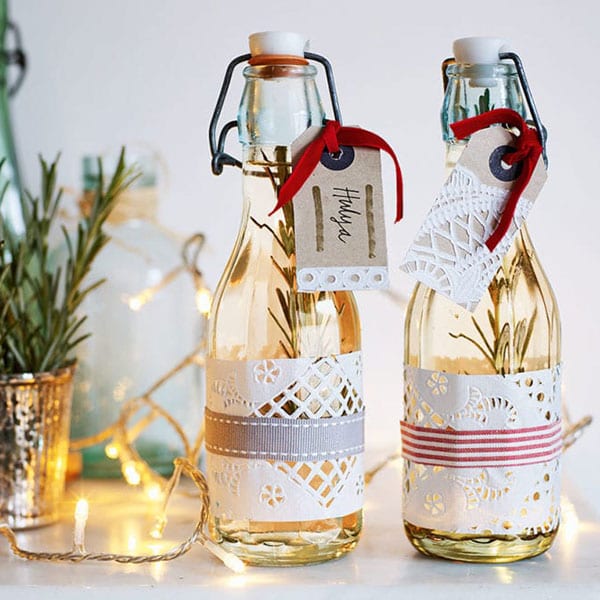 Discover how to make your own edible gifts here, £19.95
For that person who always wants to 'try a bit of everything', Slingsby gin's gift set contains three miniature bottles of their award-winning gins. Choose from their classic (dry gin), pink (Yorkshire rhubarb) and extra strong (Gooseberry) bottles, which range from refreshing to sweet to knock-your-socks-off (the latter is a  whopping 57%!).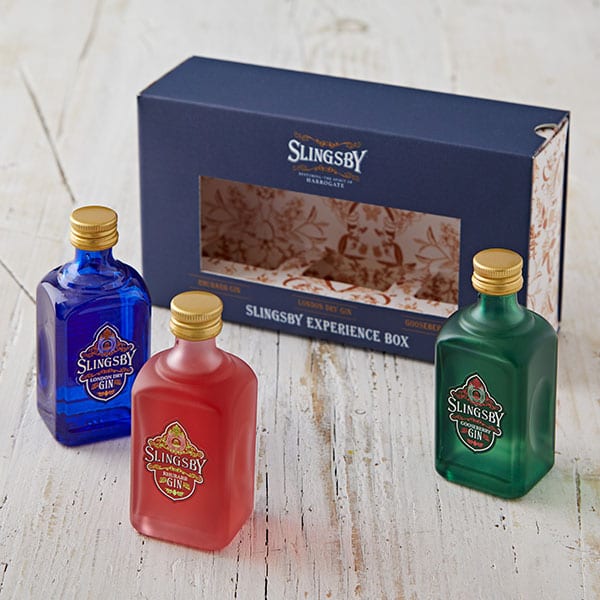 Ross & Ross roast potato oil, Harvey Nichols, £5.95/250ml
Take your tatties to new heights with this epic oil designed specifically for cooking perfect roasties. Local Cotswold rapeseed oil is infused with smoke, rosemary and garlic and has a really high smoke point, for extra crispy spuds!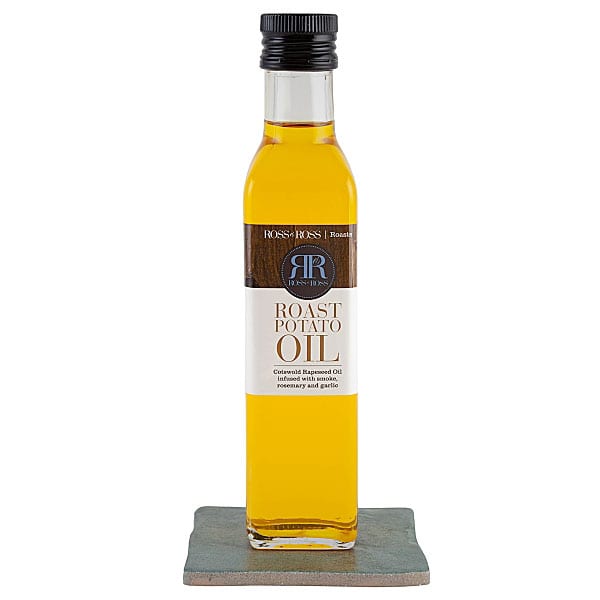 Tala traditional dry cooks measure, Amazon, £10.95
The retro Tala dry measure gets an update in inky indigo and ivory – for the friend who yearns for simpler but still stylish times (plus it's really useful to take away on holiday to a self-catering cottage).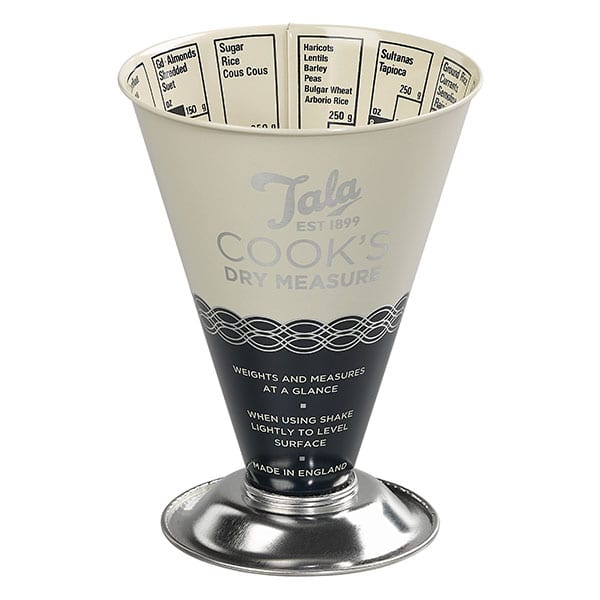 KeepCup 6oz Brew in Alder, £18
For lovers of shorter, more intense coffees, KeepCup have just launched their Brew range in a new 6oz size – perfect for flat whites or macchiatos. We're hoping that 2020 becomes the year we banish non-recyclable coffee cups for good. Do your bit and make sure the coffee lover in your life has their own takeaway coffee cup.
White Heron Drinks' British Framboise, £20/500ml
You've heard of cassis but White Heron Drinks are doing things a little differently with their recently launched raspberry version: British Framboise. Add a splash to Prosecco, champagne or cocktails for a hint of sweet-sharp flavour– chin chin!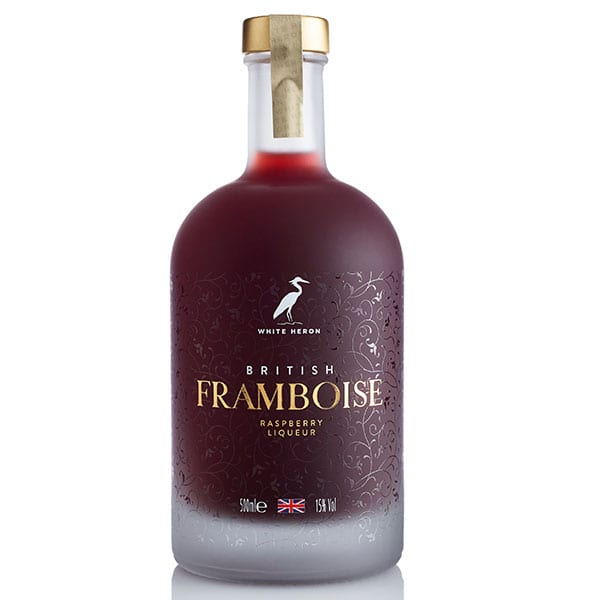 Cacao and almond body butter, Rabot 1745, £14.95
Rabot 1745 is a beauty range created by the same founders who own Hotel Chocolat, using the cacao beans that grow on their estate in Saint Lucia. All of their products smell so good you'll want to eat them and this body butter has got to be our favourite: a smooth, sweet-smelling, creamy body lotion made with cacao butter and almond oil.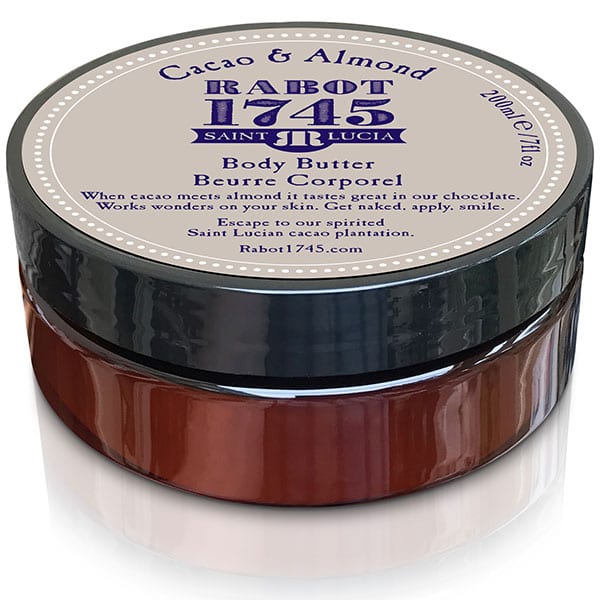 Want more? Check out these 10 brilliant bottles to give as gifts this Christmas.