A very special kind of pancake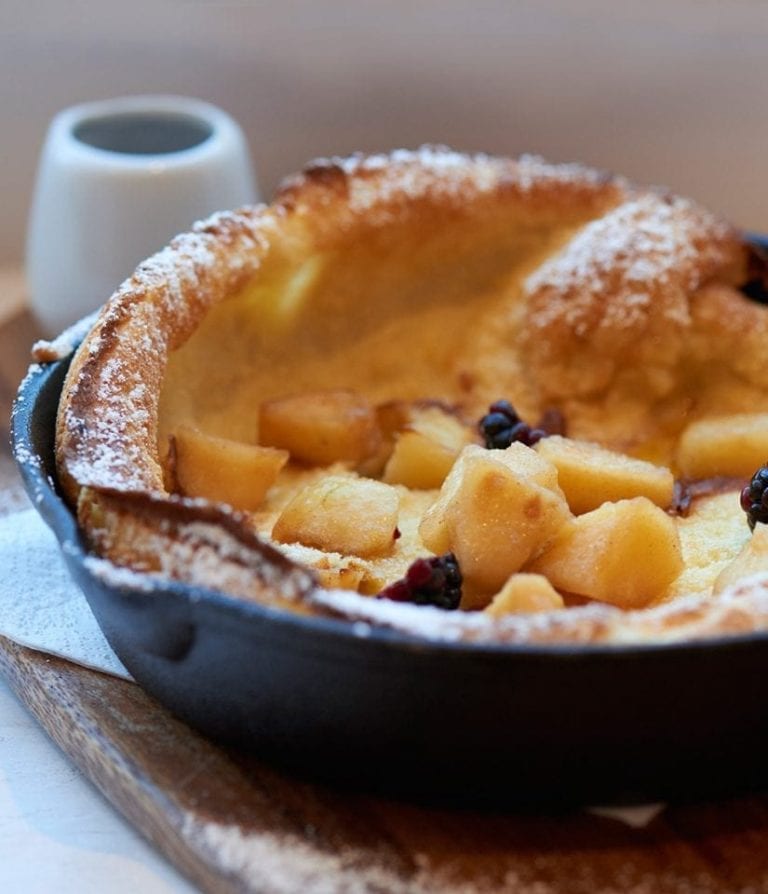 By delicious. editor Karen Barnes
Who doesn't love a pancake on Shrove Tuesday? You can't go wrong with the classic thin version – lacy-golden on the outside but still with a bit of squidge, served with a squeeze of lemon and light dusting of caster sugar – but new ideas never go amiss.
A special recipe was kindly given to me by Patricia Trijbits, founder of Where The Pancakes Are, a newish café just down the road from the delicious. office. I hotfooted it there with one of my oldest friends, Liz, soon after it opened and was drawn to try the polenta corn fritters topped with crème fraiche and a mix of chopped avocado and preserved lemon – a gem of a combination.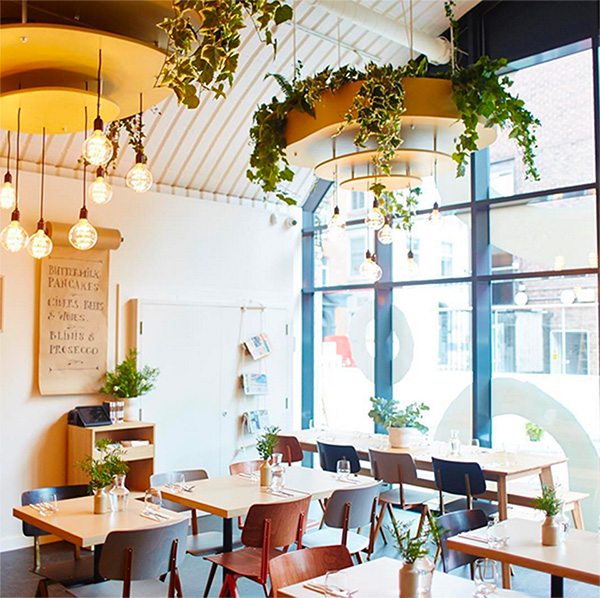 Afterwards, at the point when we were feeling just-right full, Patricia persuaded us to share a 'Dutch baby' oven-baked pancake for pudding. "They're a Californian interpretation of the oven-baked pancakes that German (Deutsch) immigrants took to the US in the 18th century," she explained. "They're divine and should be cooked for people you want to keep in your life forever." How could we say no to that?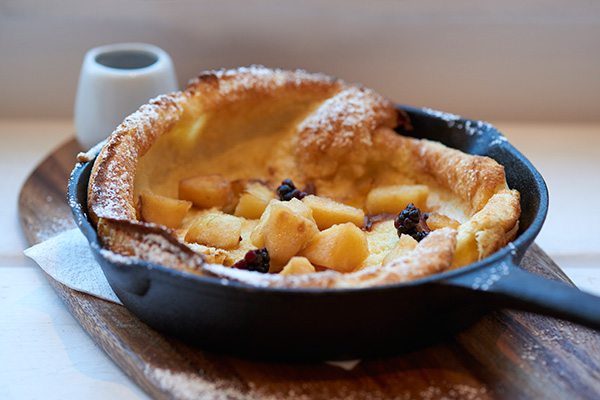 It takes 20 minutes for the pancakes to bake (much-needed hunger-generating time, in this instance). One mouthful and I was hooked… Imagine an oversized Yorkshire pudding that puffs up gloriously in the oven around caramelised apples – or you can use whatever fruit is in season. It would be fantastic with peaches or apricots in high summer, maybe with some raspberries sprinkled over just before serving; blackberries with the apples in autumn; or just plums. A few toasted flaked almonds would be good sprinkled over the top, too.
I like the fact that it's a pudding without being overly sweet. The batter has no sugar in it, and there's a minimal amount added to the fruit, so the flavour of the apples sings out. Having said that, a drizzle of maple syrup over the top feels as if it should be the law…
Here's my Dutch baby, made at home…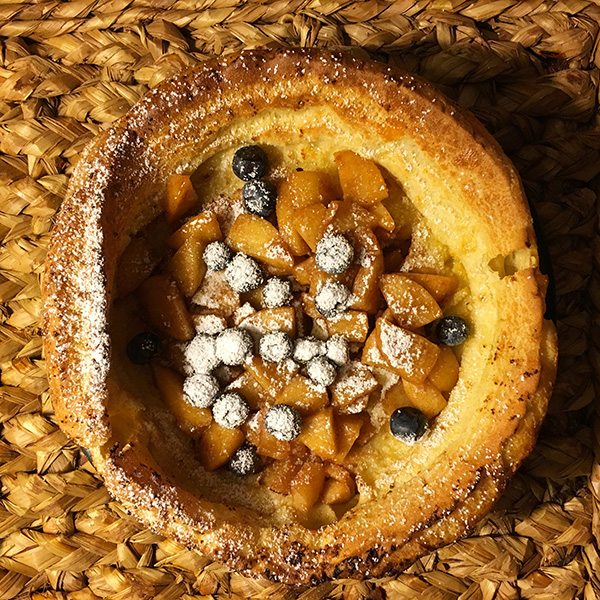 And here's the recipe for you to try yourself.
Subscribe to our magazine
Subscribe to delicious. magazine this month for a half price subscription
Subscribe