Blueberries are here! Fancy a blueberry mojito?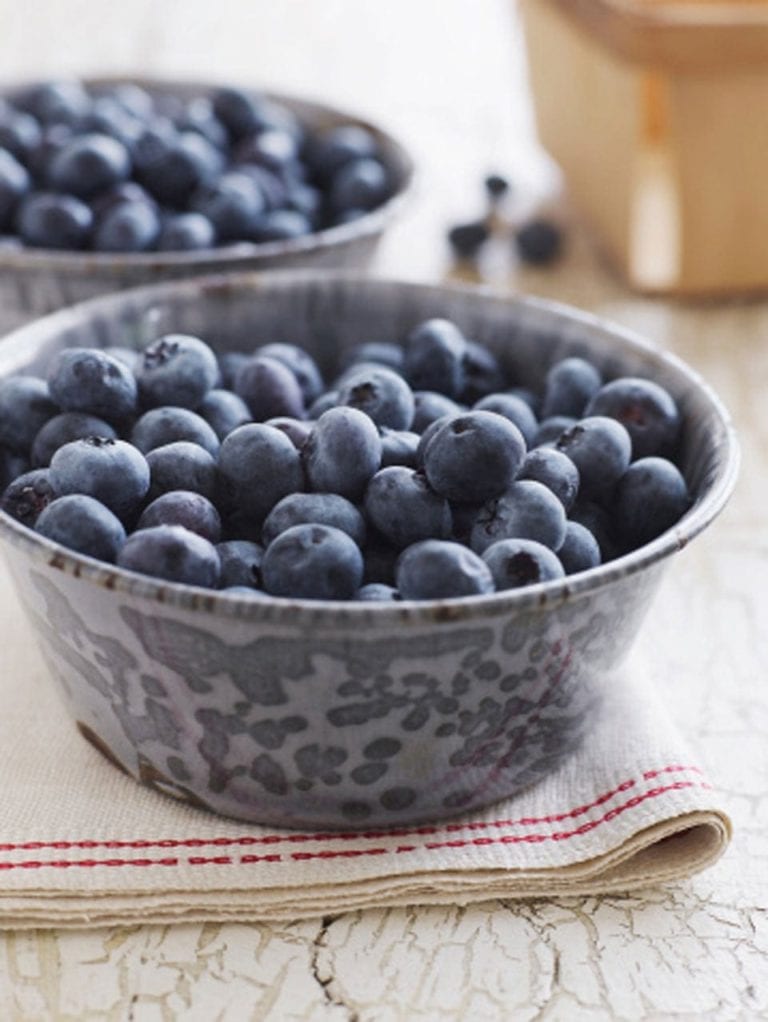 It's the season for British blueberries, with Dorset blueberries a favourite. We'll be celebrating them in the August issue of delicious., out this Saturday.
To get you in the mood, here's a blueberry cocktail, created by Lloyd Brown from the Bull Hotel in Bridport. Lloyd says: "This is a cracking summer drink, and the Dorset blueberries give a long-lasting, robust fruity flavour."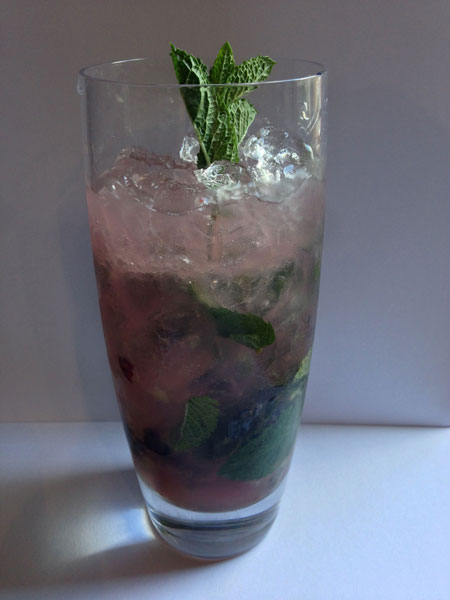 Blueberry mojito (serves 1)
Small handful blueberries (from Dorset ideally), plus a few extra
25ml freshly squeezed lime juice
15 gomme syrup (2:1 sugar syrup)
Crushed ice
Handful of fresh mint leaves, plus a sprig to garnish
40ml gin (Lloyd likes Conker Spirit)
20ml cloudy apple juice
25ml elderflower or elderberry liqueur (St Germain is widely available)
1. In a tall glass, ideally a sling, muddle a handful of blueberries, then add the lime juice and gomme syrup.
2. Fill halfway with crushed ice, then clap the mint leaves in your hands to release the aromas, and add to the glass.
3. Top with more crushed ice, then add the gin and apple juice. Give it a good stir with a long spoon.
4. Top with more crushed ice, then finish with the elderflower or elderberry liqueur and garnish with a mint sprig and a few more blueberries.
Look out for Debbie Major's fantastic blueberry recipes in the August issue of delicious. magazine, out on August 1.