Cook it like delicious: Win a copper cookware set, worth £640
Make your own version of any recipe from our November 2020 issue, share a picture with us and you could win a stunning copper cookware set from Falk Culinair.

The thermal properties of copper allow more control over temperature to give consistently excellent results. Each piece is oven-safe, too, and can be used on gas and electric hobs. Brilliant, long-lasting and beautiful.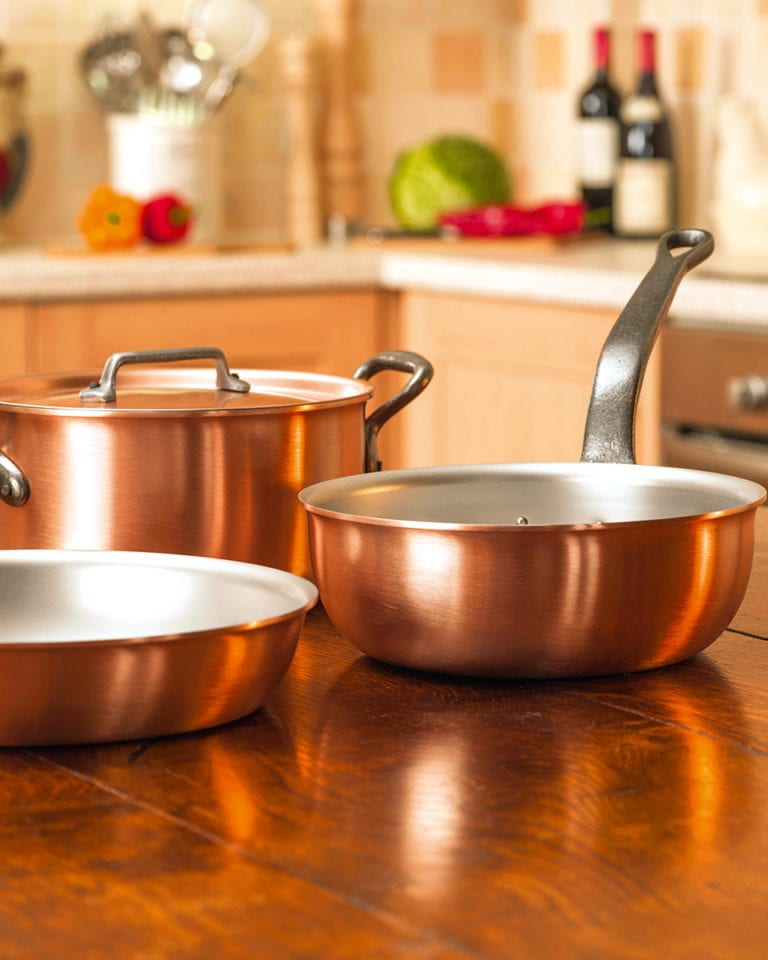 Falk Culinair is a family-run company renowned for its high-quality copper cookware, and our spectacular prize this month incudes three of the most popular pieces from Falk's extensive range.
Falk Culinair's copper cookware is durable as well as gorgeous. Each pure copper pan is lined with stainless steel and handcrafted to last a lifetime. The 24cm frying pan may become an essential part of Sunday breakfast or the key to a perfectly cooked steak. The 20cm casserole lends itself to dishes requiring slow, even heat, while the 20cm saucier (saucepan), with lid (not shown), is endlessly useful and versatile.
To view more of Falk Culinair's range click here.
To enter the competition please complete the below form.
Please log in to enter