Cookbook road test: Jamie Cooks Italy
For this new book – his 21st, remarkably – Jamie is back on his home-from-home territory, Italy. His previous book on Italy was published way back in 2005, and for this new one he's enlisted his best mate and mentor Gennaro Contaldo.
The pair travelled the length and breadth of the country over a year researching the places, dishes – and people – that make Italy's food great. In addition to this cookbook, their findings are the subject of a Channel 4 television series.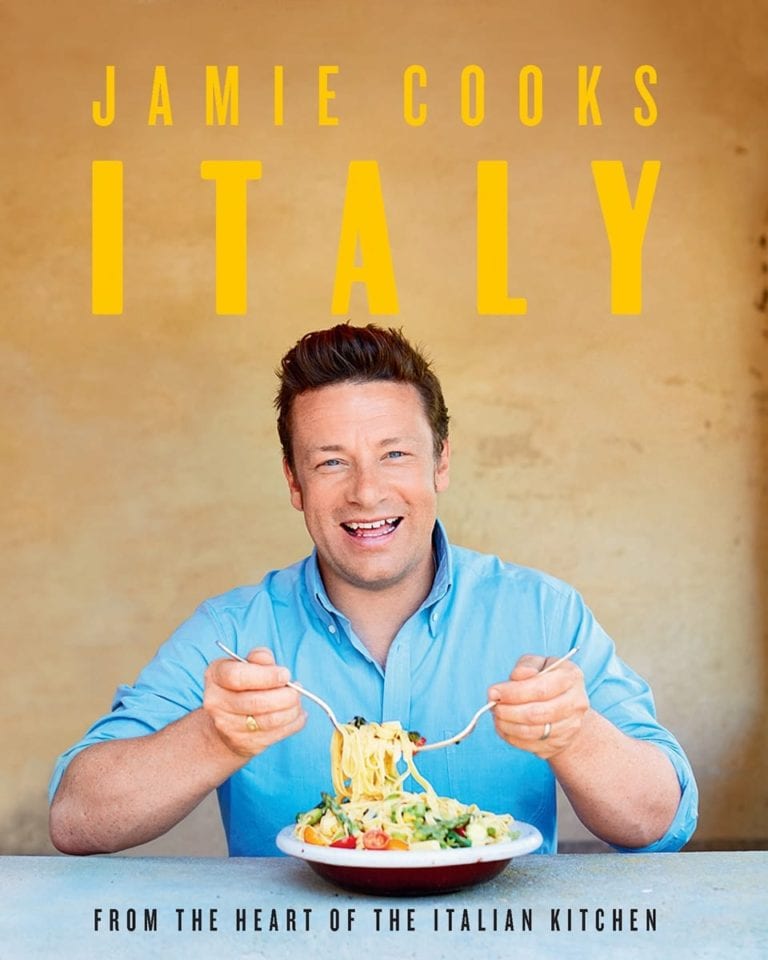 The book is more than just a collection of recipes; it has a deeper purpose: helping to preserve Italy's traditional regional recipes. Jamie writes: "I've noticed a shift in Italian food culture. The time-honoured traditions and recipes of the true matriarchs of the kitchen, the nonnas and mammas that are the beating heart of the Italian home, are at risk of being lost."
And it's the contributions from these "nonnas and mammas" that set this book apart. Among the rather amazing cast of matriarchs are Nonna Maria, a fisherwoman (the only female) from the tiny island of Procida off the coast of Naples; Nonna Elena, the last Jewish nonna from the Tuscan town of Pitigliano; and Nonna Franchina, the 92-year-old custodian of traditional recipes from
the Aeolian Islands.
Quality of the recipes
The dishes from the pantheon of matriarchs are a strong point of the book. There are recipes from Jamie, too, that he describes as "a real mix of fast and slow cooking, familiar classics as well as new things… and simple everyday dishes alongside more fantastical, indulgent, labour-of-love options for weekends".
For my two to try, I settled on one from Jamie and one from Nonna Mercedes, who comes from a small town in the Aosta Valley in the north of Italy and is among the few remaining descendants of Italy's Walser community, who speak their own language and trace their ancestral roots back to Switzerland and Germany.
First up, Jamie's flaky fish fritters made with cod, potato, smoky scamorza cheese and capers. The fritters may not scream of Italian traditions, but they tasted fantastic (in fact, the four of us easily scoffed the lot, which was meant to serve six). Jamie's technique of salting the cod for an hour to remove excess moisture really works: the cakes held together well during cooking, had a firm texture and plenty of flavour.
Nonna Mercedes' chnéffléné ('teardrop' dumplings) are made with a batter of semolina, flour, milk and eggs that's pushed through the holes of a colander into boiling water. They're similar to spätzle, which my best friend's Bavarian mother used to make for me when I was a youngster, and are relatively easy (if a bit messy) to make. With a sauce of roasted red onions and bacon they're rib-sticking enough to chase away wintry Alpine chills, not to mention supremely tasty.
Photography and design
The photos by David Loftus – on location, portrait and food shots – are beautiful. In terms of format, though, the book feels a tad disjointed. Chapters are divided by course (antipasti, soups, meat, fish…), rather than by region, with the profiles of the matriarchs peppered throughout.
As a consequence, the women's stories get a bit lost, and it's also tricky to pickup on Italy's regional cooking differences. It's a function, no doubt, of trying to accommodate both a television programme and a book that allows readers to find recipes in a  logical way.
Who's the book suitable for?
The legions of Jamie fans will relish this book, but any aficionado of Italian food will find plenty to pique their interest.