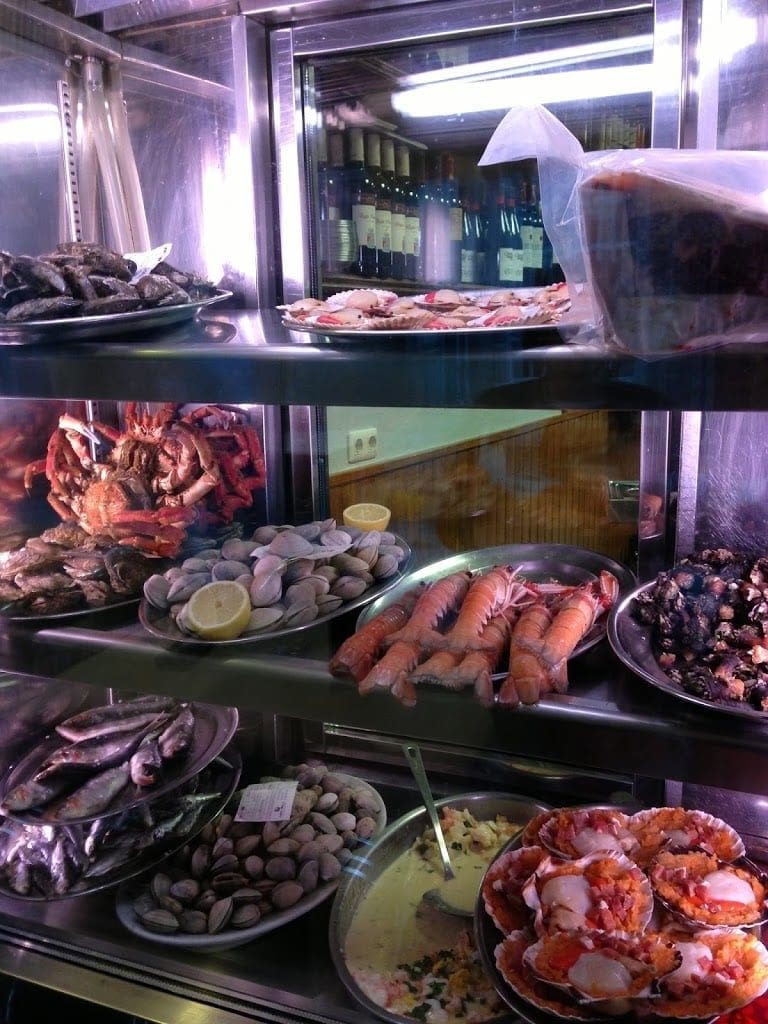 Coming back from a Spanish holiday is always a wrench for a lover of food and drink like me: no more inexpensive, hugely varied seafood (even though we live on an island); farewell to the casual glass of wine in a bar or restaurant for €1.50; and a tearful adios to tapas…
Ah, tapas. One of the greatest food inventions in history: a drink and a bite here, a tipple and a morsel there. As Laurie Lee, that pioneer Brit holidaymaker in Spain, wrote in As I walked Out One Midsummer Morning, his poetic travelogue of Spain in the 1930
s,
"

Nobody drank without eating – it would have been thought uncivilized."
Back at work in London, to keep that Spanish holiday feeling going, I sneaked off to meet a work contact at an 'authentic' tapas bar. Anything to delay my re-immersion into the UK's dour lunchtime eating culture: a chilled chain-eatery sandwich in front of a computer screen. Maybe I could even get a glass of albariño, the famous white wine…
The place was packed. It looked good, it smelled good, the food tasted good. It wasn't cheap, but the punters in there didn't seem to mind. They were probably on expense accounts, just like my contact. Albariño? Yes, they had it! At £7.50 a glass. Torn between holiday re-enactment-yearning and not wanting to look too grasping, I chose a cheaper (and not as satisfying) wine.
As we chatted in the sunny bar, I tried to conjure that Spanish feeling, but I couldn't, quite. Then I realised why: you can't have a tapas bar on its own in a street, without any others in walking distance. It just doesn't work.
Another Spanish tapas bar. Wonder what the speciality is in here…?
Tapas aren't merely wonderful morsels of food; they're a whole eating culture. To tapear is to go out for tapas, working your way from bar to bar. You don't stay in one bar for tapas – that's the whole point. And the idea of a tapas restaurant is even more absurd, turning the sip, nibble and stroll into a grotesque, cruise-ship buffet.
If, in the UK, an enlightened local authority or group of restaurateurs came up with a plan to have a whole street of tapas bars, then maybe it would work. Maybe you'd get specialisation, like you do in Spain ("Go to blah for their tortilla, blah for their octopus…") and prices would come down because there'd be competition. But can you transplant a culture in that way?
At the moment, places in London that do really good, authentic tapas (and there are a fair number now) can charge high-end restaurant prices for their meticulously assembled nibbles – whereas in certain un-touristy towns in Spain, you'll still get tapas like they used to be: free of charge with your drink.
There's authentic, then there's the real thing… steamed cockles in Spain
You can get just about any national cuisine in London. But in the case of tapas, however good and authentic the food is, you'll only get a faint tang of the true experience, served expensively for the few who can afford it, rather than something for everyone, served in just about every bar in town.
So, until my next visit to Spain: hasta luego, proper tapas…
Subscribe to our magazine
Subscribe to delicious. magazine for HALF PRICE
Subscribe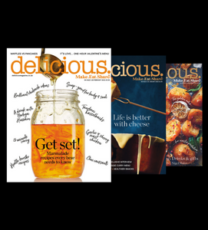 Join our newsletter
Packed with menu ideas, recipes, latest competitions and more...