Five fabulous fizzes for New Year's Eve under £10
If it tastes just as good as the pricey stuff, we reckon there's no need to overspend on the bubbly for New Year. We've rounded up our favourite five bottles of fizz, which all come in at under a tenner. Now THAT'S a cause for celebration!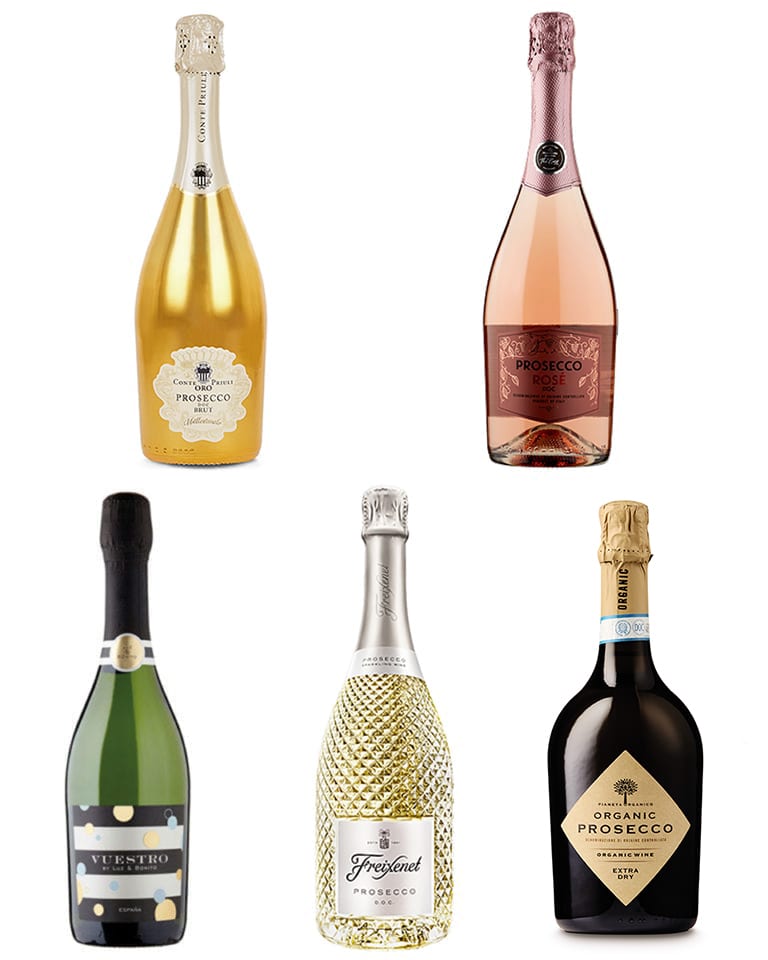 1.Oro Prosecco, £10, Mark's & Spencer's (single bottles in store only)
You'll need to be snappy with this one as Marks & Spencer's Oro Prosecco is limited edition for the Christmas period. Not only will your eyes light up at the gold bottle but Prosecco delivers on light and sweet flavours. M&S suggest serving with posh crisps, and we couldn't agree more! So serve up some of your favourite savoury nibbles, sit back and enjoy.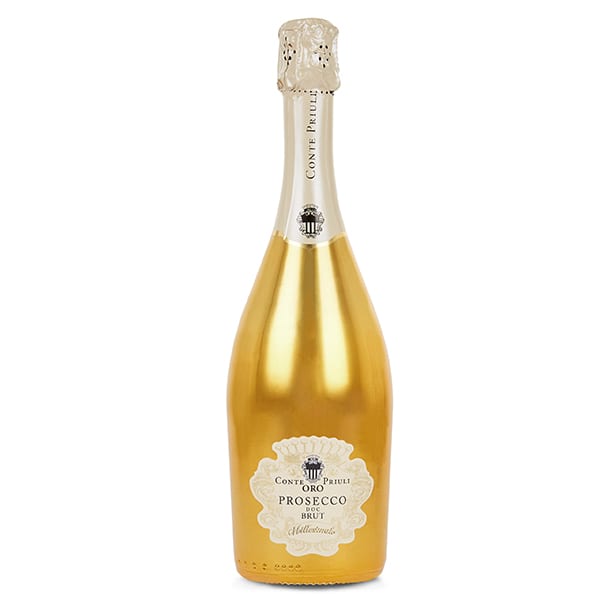 2. Freixenet Prosecco, Tesco, £9 (reduced from £12)
Known for its iconic crystal bottle design, Freixenet is the ultimate in luxury. This fresh and fruity Prosecco is light on the palate and lovely for for an aperitif – we'd suggest pairing alongside a canapé or two. It also makes a great gift and looks rather striking, should you know somebody in need of something special.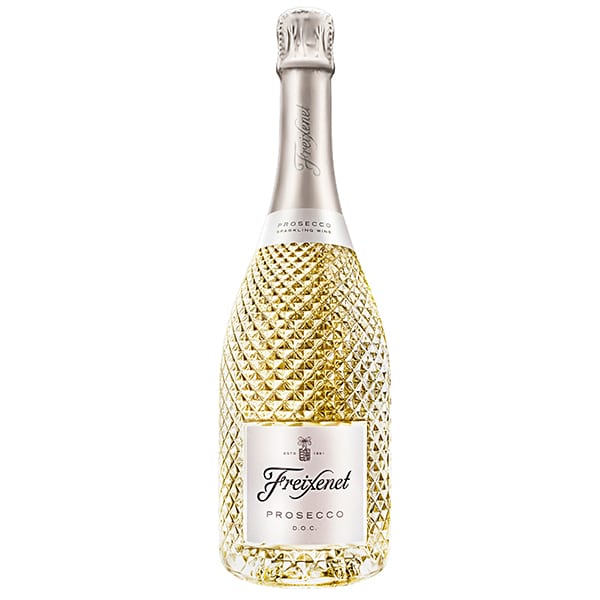 3. Rosé Prosecco, £7,  Morrisons (in store only)
Pink is this season's hottest hue, with rosé Prosecco being the latest launch to hit many a supermarket shelf. What makes it different to ordinary Prosecco? Well, colour-aside, you'll find it a lot fruitier and slightly sweeter on the palate. It's the perfect serve for just at the start of a special meal, and goes well with light starters or seafood.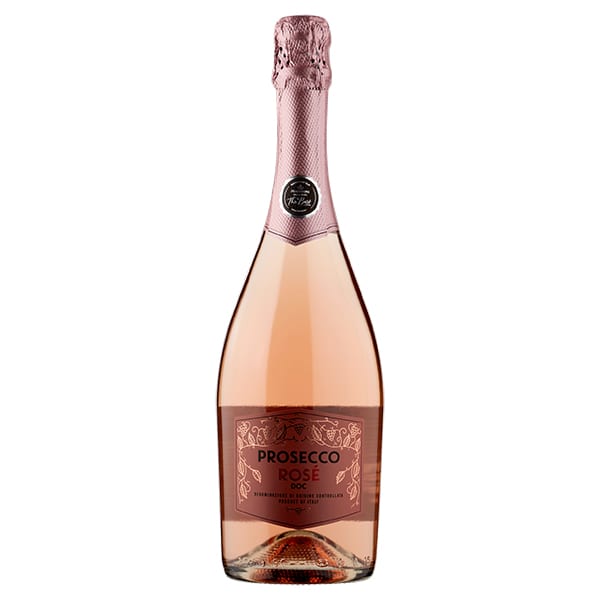 4. Organic Prosecco, £7.49, Aldi
Good old Aldi never fail to please! This eco-friendly fizz goes down just as easily as its price tag. It's light, fresh and delicious and sourced from a 150-hectare estate, 30km north-east of Venice. Grown with no pesticides or herbicides, the grapes are and gently pressed to ensure only the highest quality of juice is used. Try this with nibbles, starters, or even as part of a morning buck's fizz.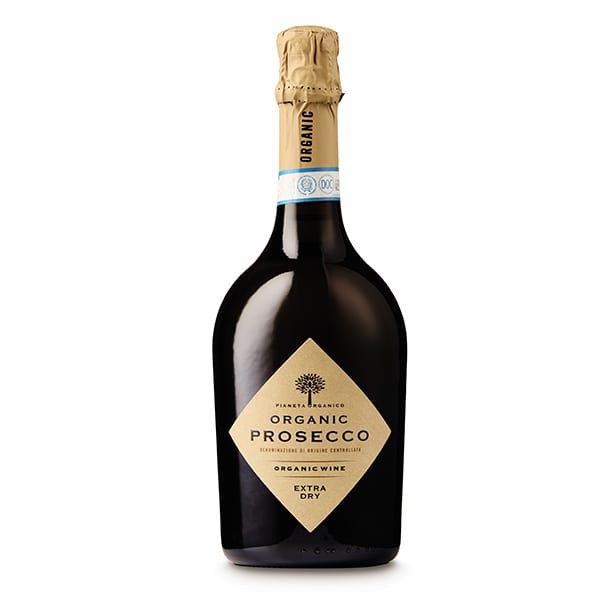 5. Vuestro Spanish Sparkling, £6, Co-op (available in store only)
Co-op's Spanish sparkling comes in cheapest at just £6 – but your guests will be none the wiser. Crisp, fruity and with a stylish label to boot, it's a pleasant fizz that makes a well-presented gift.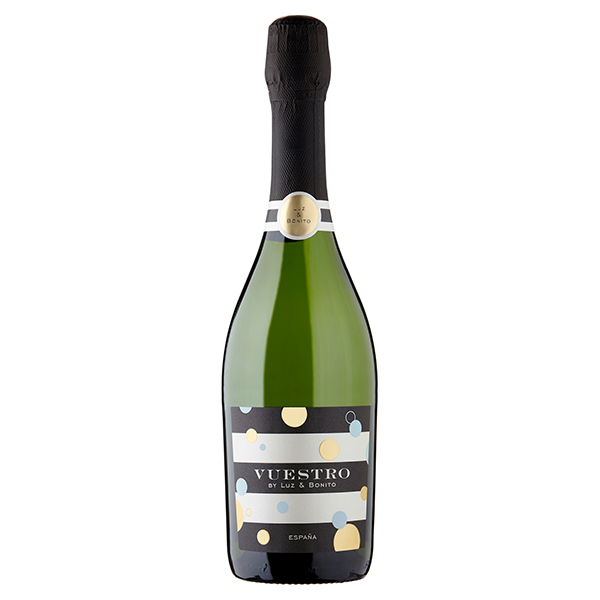 Wondering what to pair with all that fizz? Try some of our tasty
canapé
recipes this New Year's Eve.