Five minutes with Dominique Ansel
Recently awarded The World's Best Pastry Chef by The World's 50 Best Restaurants Academy, Dominique is a renowned baker with bakeries in New York, Tokyo and London. The Cronut, the signature croissant-doughnut hybrid, launched at his New York Dominique Ansel Bakery in May 2013. It was the world's first-ever viral pastry and it was named one of the best inventions of 2013 by TIME magazine.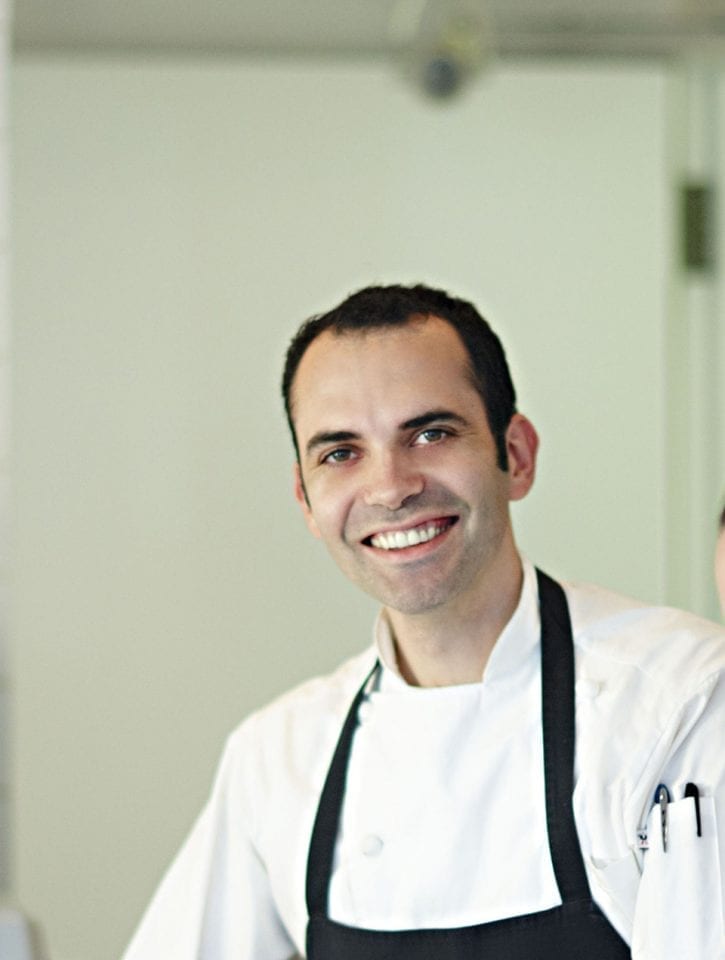 Dominique's first memory of food
The first time I fell in love with food, and a very early memory of mine, I was sitting in the car and holding a freshly-baked baguette between my legs. Both the warmth of the bread and eating it, piece by piece, on my ride home are very happy memories indeed.
The first recipe Dominique learned to cook
In France, there's this thing called a yogurt cake. The recipe is on the back of the yogurt pot and you use the pot to measure the ingredients to make a cake. It was one of the first recipes I made at home.
The one food Dominique would take to a desert island? 
Rice. Strangely, after I moved to New York, I now eat more rice than bread.
The one recipe Dominique couldn't live without? 
The DKA, which stands for "Dominique's Kouign Amann", is perhaps my favourite creation to date. A kouign amann is a crispy baked treat made with layers of sweet pastry and butter. It's divine!
What is Dominique's favourite recipe on the delicious. website? 
I like this summer pudding recipe. There's something so simple and comforting about a summer pudding – it's a classic British pud that I was introduced to just a few years ago. I love that it's made with just a few ingredients and the focus is really on all the fresh ripe fruits that are in season during the summertime.