Five minutes with Lorraine Pascale
British TV chef and cookbook author Lorraine Pascale trained at Leith's School of Food and Wine and, while studying, completed stages in kitchens of both Marcus Wareing and Gordon Ramsay. Her speciality is decadent sweet treats, including her signature raspberry buns.
We caught up with her, to quiz her on how she'd fare on a desert island…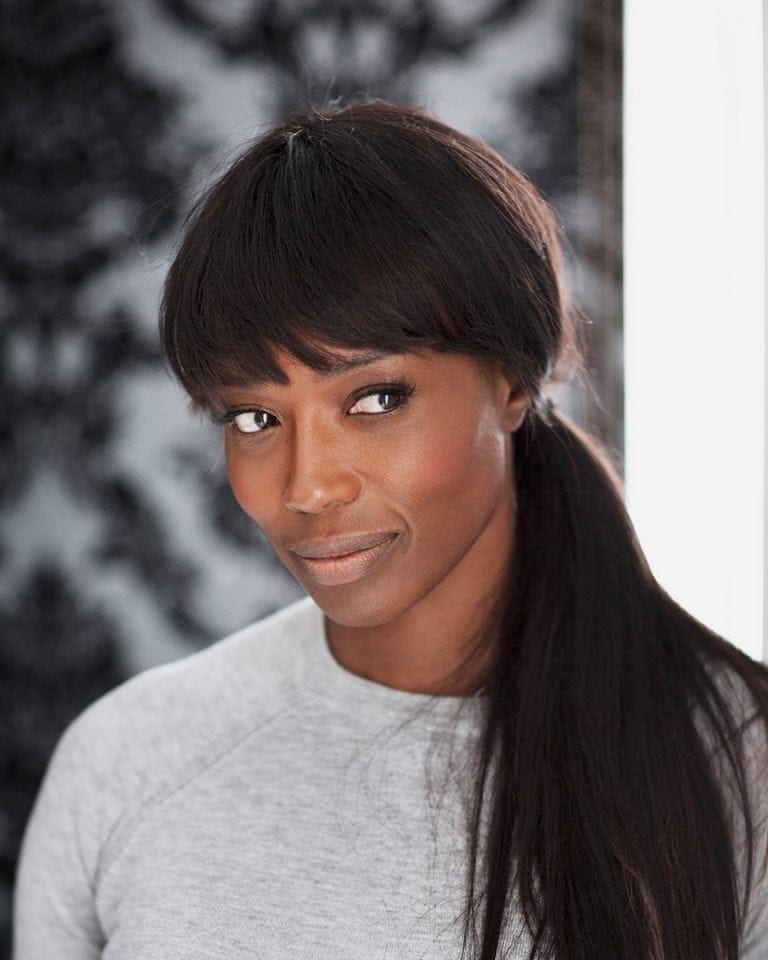 1. What's your first memory of food?
Sitting in a high chair eating Weetabix with no milk… My culinary repertoire has moved on a bit since then!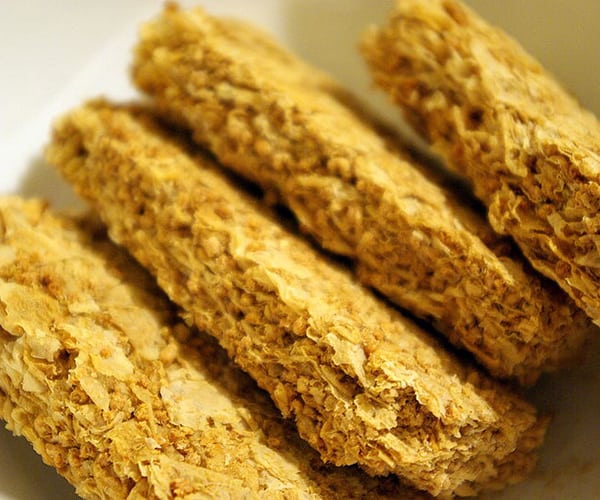 2. What's the first recipe you learnt to cook?
Raspberry buns! I made these with my family when I was younger and it's such an amazing memory for me. Even to this day, I love making them. People who follow on me social media or have read my cookbooks will know I absolutely love making indulgent sweet dishes – they bring people together.
3. What's the recipe you can't live without?
At the moment, I'm working with Magnum Ice Cream on their Take Pleasure Seriously Campaign (I'm all about indulgence and pleasure with my dishes!) and I'm in love with the Magnum Hazelnut and Chocolate Praliné Pavlova I created for them. It was so fun take their praliné ice cream and let my imagination run wild. I'm so happy with the result.
It can be tricky to get it right, but I'd definitely recommend trying out and infusing ice cream into desserts – it can really make for something incredible.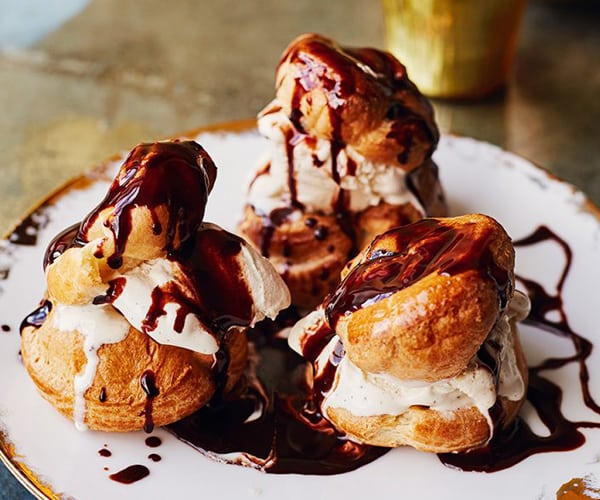 4. What's the one ingredient you'd take on a desert island with you?
There are so many ingredients I love. But, it would have to be chocolate without a doubt. I bet you so many other people would say the same. It's such a versatile ingredient when it comes to cooking and it's something I use a lot in my dishes. I can't imagine a world with it.
5. What's the meal you'd miss the most?
I'd have to say, fish and chips. I think there's a misconception it is bland dish, but that's so wrong. A really well-crafted fish and chips is such a classic English dish, and there's something really nostalgic about it for me. It just has that really satisfying and homely taste to it.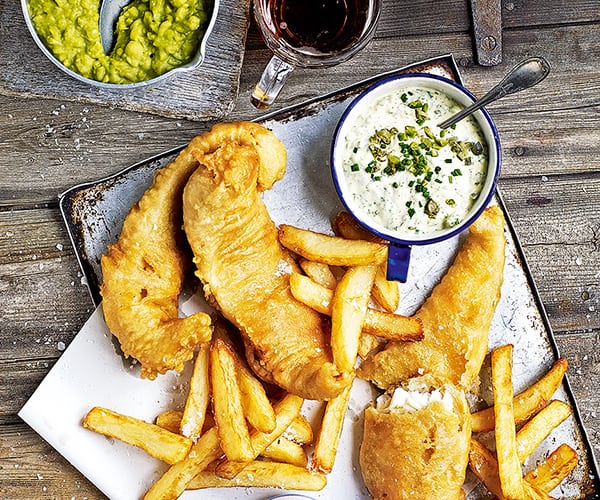 6. You can have a one-off dinner party on your island… Who would you invite?
Oprah, the Queen, Obama, my daughter, my partner and my brother. Oprah – I think is massively inspirational and would have so much experience to share from her life! The Queen – she's the Queen; a no-brainer. Obama – I would just have so many questions to ask him. And my family – well, it just wouldn't be my ultimate dinner party if I couldn't share the experience with them.
7. Which cookbook would you take with you, to the desert island?
Fast fresh and easy food… My own book, of course! If I'm going to be stuck on a desert island, I would want some of my own favourite dishes to take the edge off things, right?
Lorraine is an Mbassador for Magnum's #TakePleasureSeriously campaign. Both share a mutual passion for pleasure seeking and Lorraine helped launch the brand's London Pleasure Store, in Chelsea. She also created two decadent Magnum recipes. The store is open throughout the summer until 16 September, serving indulgent bespoke ice cream from its famous dipping bar.