Five minutes with Michel Roux Jr
Two Michelin-starred French-British chef, Michel Roux Jr is well-known for his London restaurants including Le Gavroche and Roux at the Landau.
He tells us about his food memories, a dish he couldn't live without and his favourite recipe on the delicious. website.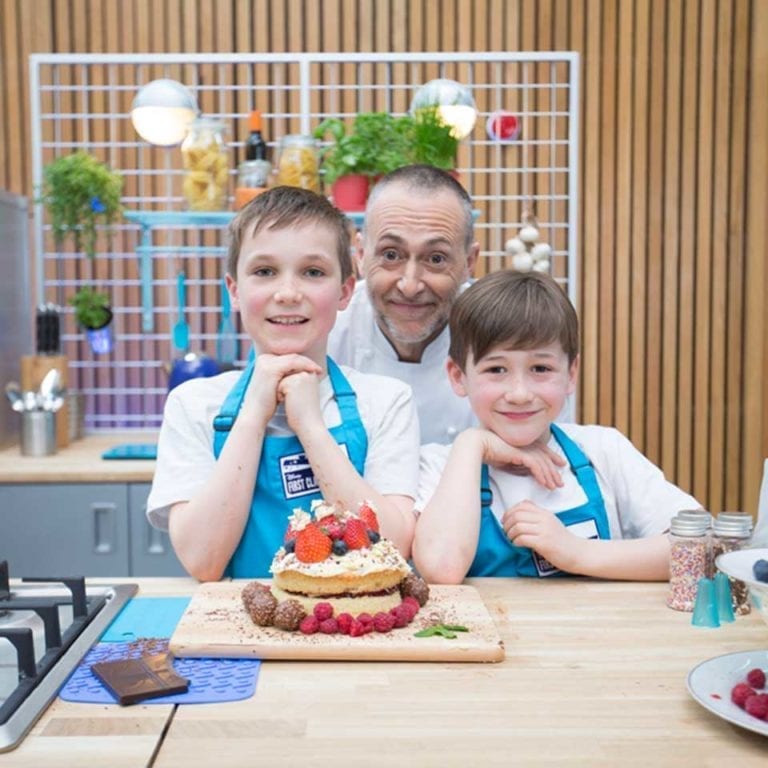 Michel's first food memory
When I was about five or six years old I remember helping my father while he was a private chef in someone's home. I used to help him make vanilla ice cream. The custard was poured into a cylinder which was then placed in a wooden pale with crushed ice and salt and churned by hand – it wasn't like one of these modern gizmos we have today. I'd have a tired arm afterwards but it was probably my dad who really did all the hard work. My reward was to take the lid off the cylinder and have the very first scoop of ice cream. It was heavenly.
The first recipe Michel learned to cook
One of my favourite recipes when I was growing up was my mum's shepherd's pie. I would help her to mince the leftover lamb, chop the vegetables and mash the potatoes. I still make it now – it's my comfort food of choice, but it has to be mum's recipe!
The recipe Michel couldn't live without
I love choux pastry because it's so versatile and it's a great base recipe to have. It's tricky to get right but once you've perfected it you can be very creative. The pastry can be sweet and made into profiteroles and éclairs, which can be delicious and naughty, but I also like the savoury version – you can fill it with scrambled eggs or poached chicken, or make little cheese puffs (gougères).
The dish Michel enjoys being cooked for him
I'm a bit of a control freak but I do enjoy being cooked for and eating out. We eat out most of the time but very occasionally my wife will cook at home. I love her gratin dauphinoise.
Michel's favourite recipe on deliciousmagazine.co.uk
I really like this recipe for summer pudding. It's a celebration of summer and the beautiful berries that are in season. You're getting loads of fruit, there isn't too much bread and there's no fat either – unless you're very naughty and add a big fat dollop of clotted cream.