Five minutes with Paul A Young
Famous for his mouthwatering chocolates, Paul A Young shares his fondest food memories in our interview with him.
Paul also reveals the many ways to eat Honey & Co's Balkan cheese bread…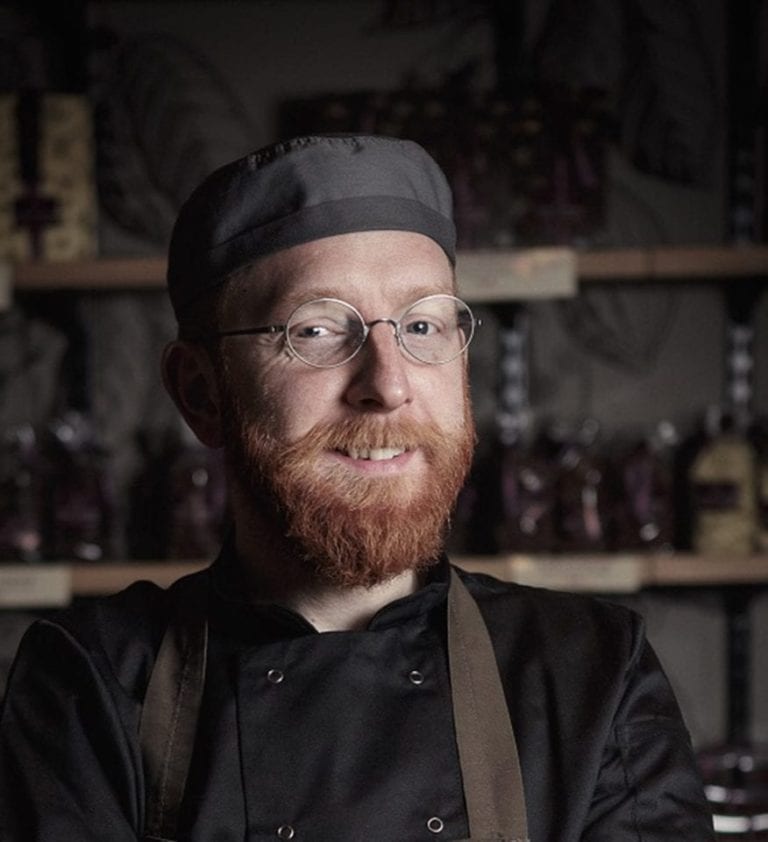 My first memory of food
I was about two years old and my mum used to take us to a chemist two villages away, pushing us in a big pushchair, which was quite a task.
I remember floor-to-ceiling painted wooden shelving packed with baby food. And a counter which was as high as a mountain and, at the very top, sat a large glass jar of lollipops, multicoloured and wrapped in clear cellophane, with white sticks. I remember the smell, texture and taste of them clearly – sugary, fruity and they lasted for ages. They definitely sweetened the visit.
The first recipe I learned to cook
This was a victoria sandwich cake I made with my mum and grandma. Sundays were baking days at my grandma's house; there were no mixers so all the cakes were made by hand. It was great in summer when the butter was soft but in the winter the butter was sometimes rock solid – not so easy for the creaming method.
I still love a victoria sandwich with lots of raspberry jam in the centre and either icing sugar to decorate or, my favourite, caster sugar shaken over the top.
To give it a twist, try my marmite and chocolate brownies. The marmite acts like the salt in salted caramel and actually enhances the chocolate flavour – you've got to make sure you get the balance right though, so it's still gooey and sweet like a brownie should be.
A recipe that defines what I'm up to at the moment
It would have to be my recent collaboration with Sky Box Sets, where we have created the first ever TV show themed box of chocolates. Each of the 9 chocolates in the box is inspired by the addictively good shows on the Sky Box Sets service, including Mad Men, Nashville, Penny Dreadful, Fortitude, The Affair, The Walking Dead and 24.
One of my favourites from the boxed set is the Penny Dreadful chocolate. Not only does it represent the gothic element of the show, it also tastes divine. It's enrobed in 83% Ecuadorian dark chocolate and nestled in lavish purple foiling – the opulent treat is the epitome of gothic glam. To heighten the darkness and match the depth of the psychological thriller, I filled the chocolate with an intense and sultry raspberry ganache infused with Chambord. At its centre sits a sumptuous griottine cherry, just waiting to be discovered – yum.
My favourite recipe on the delicious. website
This has to be the Balkan cheese bread by Honey & Co. – how can you not love this? It's simply the best comfort food, dinner party food, alfresco food and picnic food – it covers all my favourite ways of eating.