Five minutes with Peter Gordon
Kiwi chef Peter Gordon tells us about his first food memories, afternoon tea at his grandma's and his partner's signature fish dish.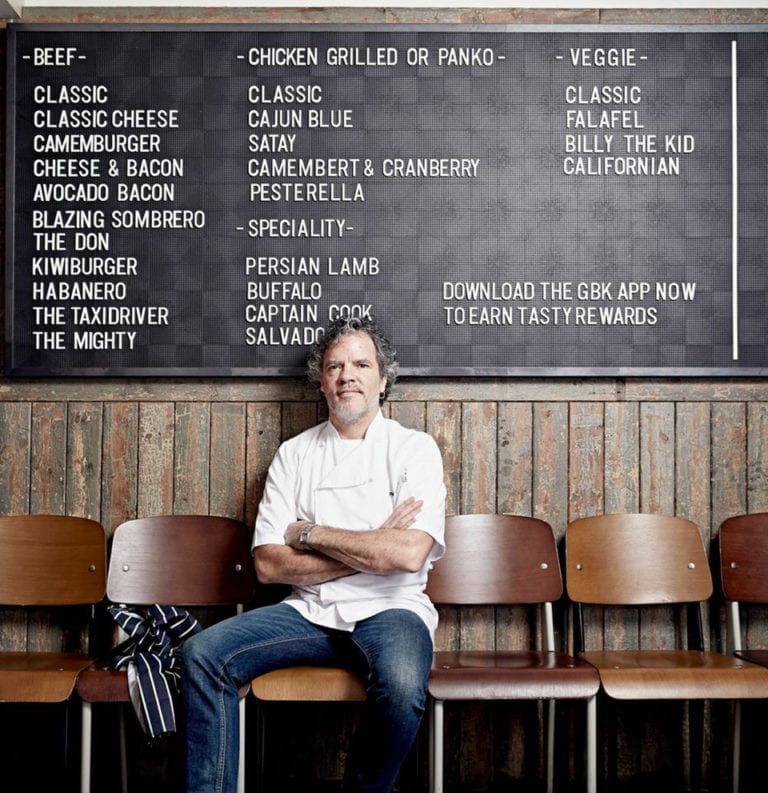 Peter's first memory of food
It sounds very American but it's being at the kitchen bench – it had a blue formica top – with my mum, making apple pie. Weirdly, I don't remember her ever making it again but I still love pies now. A friend and I tried to set up a pie cafe about 9 years ago but it didn't work out. Pies back then were really only driven by profit but ours had really good pastry and quality meat – I think it was a bit ahead of its time.
The first recipe Peter learnt  to cook
It was coconut ice with sugar, coconut, condensed milk and colouring. It would have been from an Edmonds cookbook (Edmonds is a brand of baking powder and their cookbook is one of the biggest selling books in New Zealand). You can still buy it – it must be into its fiftieth edition now!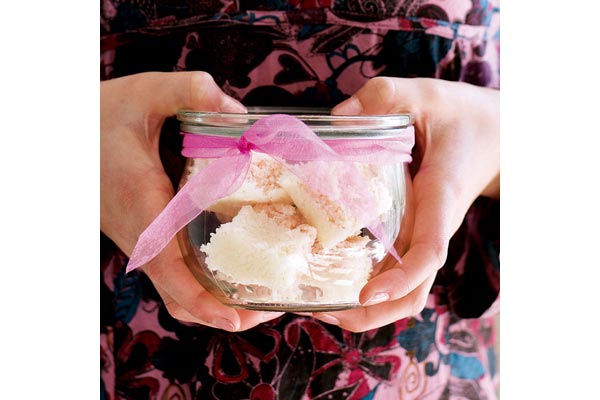 The person who taught Peter how to cook
My grandmother was certainly the one who made me realise the importance of a proper meal. With all of my brothers and sisters, there were so many of us growing up, that it was just important to get us all fed but when we were staying at my grandma's you'd have to change your shirt. In the afternoon, she'd wheel out a little trolley covered with cakes and biscuits for afternoon tea. When I think of food memories, most of them have her in them.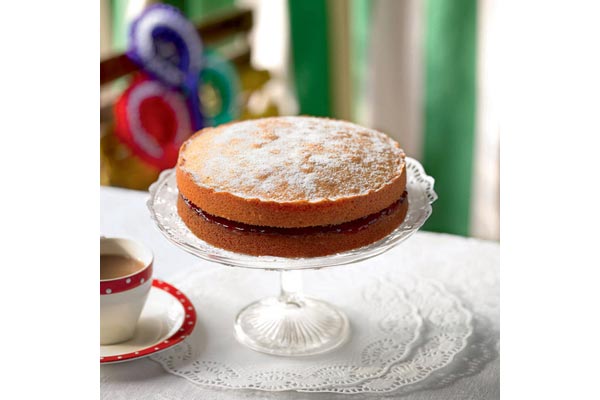 A dish that denotes where Peter is in life right now
I've got a dish on at my restaurant The Sugar Club in New Zealand – it's a crab and sea urchin panna cotta served with white crab meat, a yuzu remoulade and grilled sweetcorn. I suppose it says something about where I am right now because it's very simple and I've often been accused of being overcomplicated. It has everything I love – lots of textures and tastes, sweetness from the crab and citrus from the yuzu.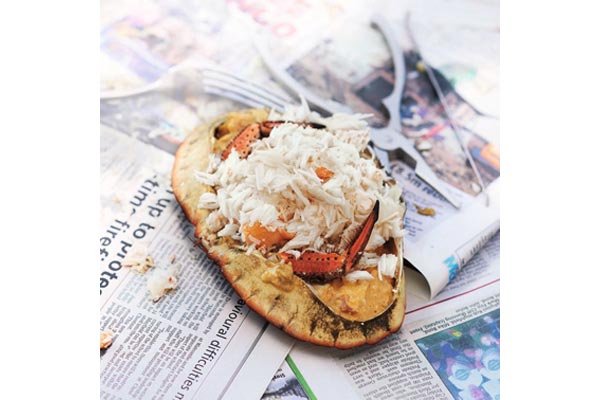 The recipe that Peter enjoys getting cooked for him
Anything! I'm not a control freak. When my friends cook for me I'm so happy – it's great. Some of them are probably nervous when I go to their house for dinner but I'm not judgemental. I am if I'm going to a restaurant and paying a lot of money but I'm very happy to just go to someone's home and have cheese on toast. My partner does this beautiful fish with a parmesan and lemon crust – simple but tasty.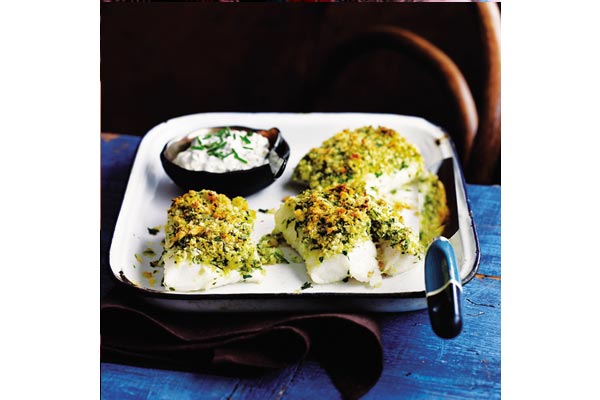 Peter's favourite recipe on deliciousmagazine.co.uk
My favourite recipe is this sausage and kale gnocchi bake. It's simple, hearty and quick. I'd serve it with purple sprouting broccoli and mango chutney for a weekend brunch.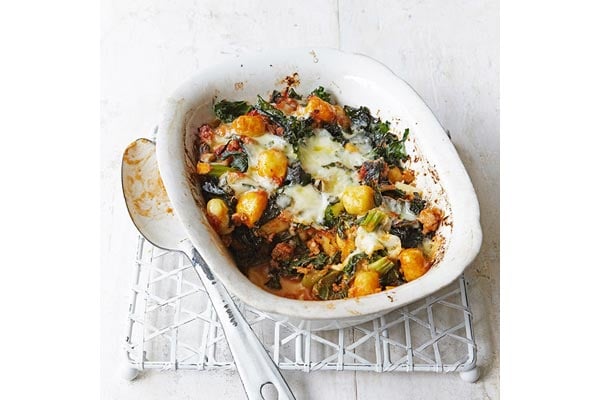 Peter has created a menu for Gourmet Burger Kitchen which is available nationwide.