Food and drink subscription services go digital
Food subscription services, in which you get a regular delivery of curated products, have been popular for years, mainly for wine and organic veg boxes. Flavourly, a newish gourmet food service, recently had the Dragons competing to invest on the popular BBC Two show. And now beer and coffee are getting in on the subscription-service act.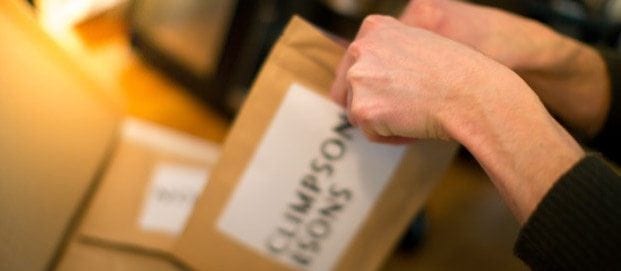 It's not like the old days, though, when you got a box of stuff, the odd tasting note or recipe if you were lucky, and that was that. Subscription services have hit the digital age.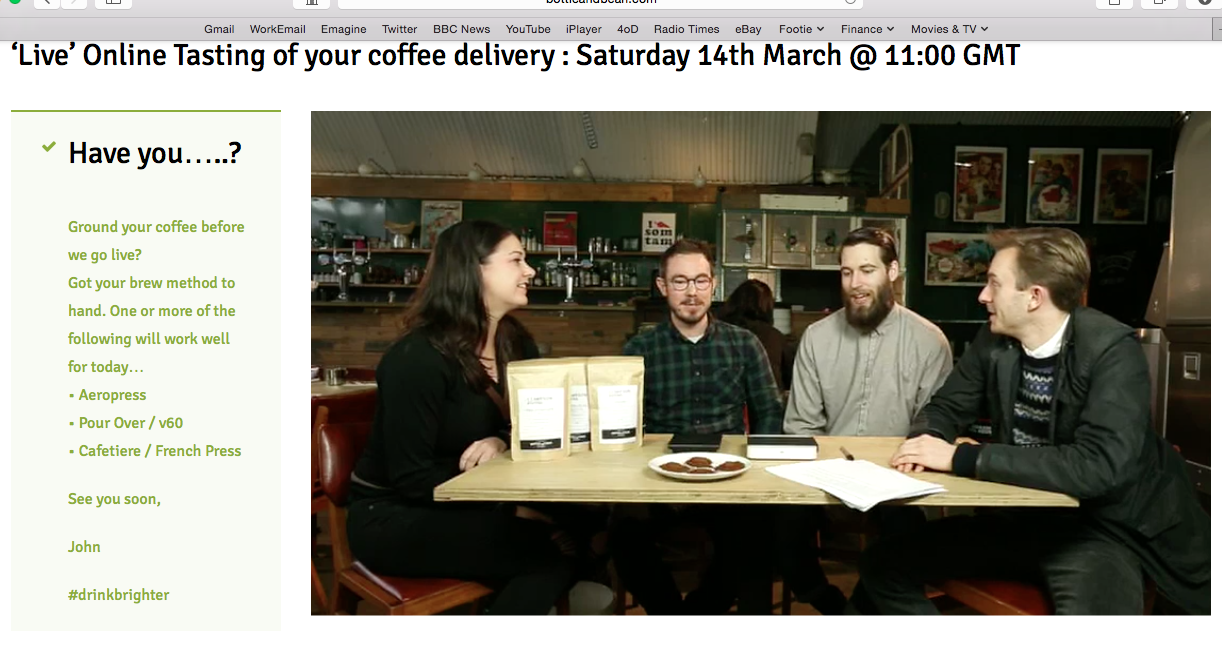 As delicious. magazine's resident beer addict enthusiast, I've trialled a couple of subscriptions in the last few months: Beer Bods, which is for lovers of the brown stuff (and the golden stuff, and the black stuff, and the red stuff…) and the newer Bottle & Bean, which tries to double its money by hauling in the coffee nerds along with the bearded beer Bernards.
Beer Bods has a welcome let's-not-take-this-too-seriously vibe and sends you 12 weeks' worth of beers for £36 (that's £3 a beer, for the mathematically challenged). As long as you can stop yourself from tearing open the box and guzzling them all in one go, you can take part in a weekly Thursday night tasting of that week's featured beer, comparing notes with other tipplers on Twitter.
The punters don't take it too seriously either, thankfully, and the 'gone early' thread is one of most amusing. Beer Bods manages to get hold of some great beers from obscure breweries, as well as better known examples, and when my subscription ended I found I was missing the Thursday tastings…
Bottle and Bean has taken the group tasting thing to a new level with live video tastings from the brewer or coffee roaster in question. There I was on a Friday evening, quaffing-along-a-beardy, and the beers I tried, from Anspach & Hobday, a small London brewery that's part of the so-called Bermondsey Beer Mile (a clutch of microbreweries not far from the Delicious offices in London SE1) were very good.
As part of my Bottle & Bean delivery I was also sent some top-quality coffee from East End roasters Climpson & Sons. I missed the live Saturday morning live tasting (pictured above) for that one, but subscribers can catch up on the website.
I suspect this sort of thing will appeal to the male psyche more than the female (my wife looked at me pityingly as I opened my laptop on a Friday evening to watch some earnest young men drinking beer and talking about it, as I swigged in unison) but if you're serious about beer or coffee, or you know someone who is, these schemes are worth checking out.