Food Made Good Awards 2017 Shortlist
Take a look at the shortlisted restaurants, cafés and suppliers for the 2017 Food Made Good Awards.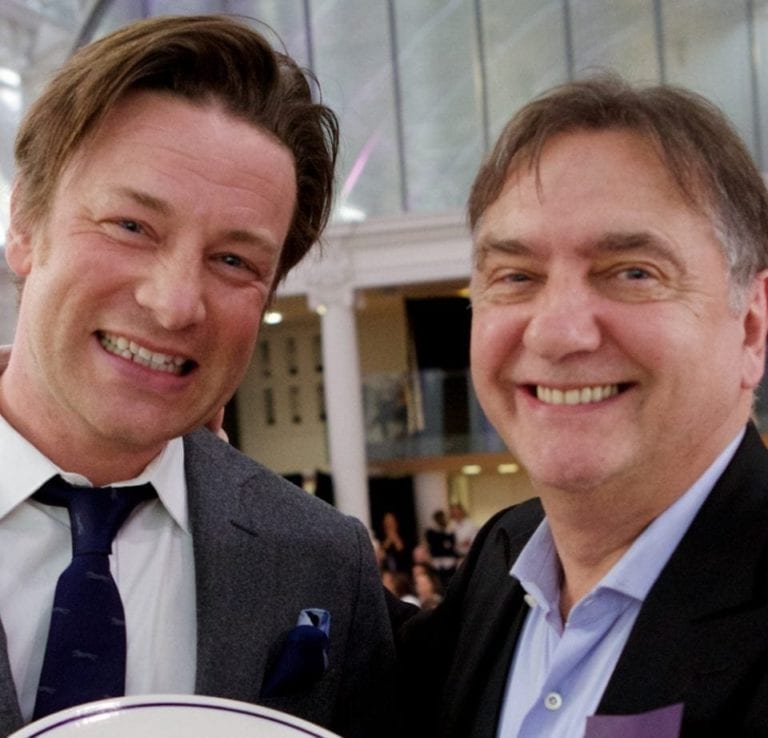 The Food Made Good Awards, hosted by the Sustainable Restaurant Association, is an annual celebration of everything that is good about the food-service industry. Below is the shortlist for 2017.
Support Global Farmers: for the business going above and beyond in ethical sourcing
Bartlett Mitchell, sites across the South East
Created their own premium Fairtrade coffee brand in partnership with a Nicaraguan female-run co-op.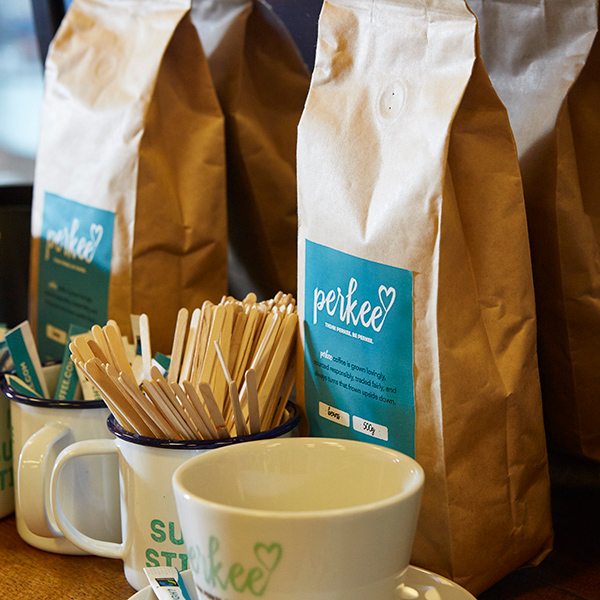 The Breakfast Club, ten sites across London and Brighton
Recognising their customers' huge appetite for avocados, TBC now ensures every single one of these breakfast staples comes with Fair for Life assurance, ensuring the Central and South America, growers get a good deal too.
Plymouth University
By adding fruit juice, cake and biscuits to the standard offering of coffee, tea and sugar, this uni increased Fairtrade sales by more than quarter in 2016.
Sponsored by Pukka Herbs 
Value Natural Resources: for the business innovating in redesigning operations to better preserve energy and water
Les Orangeries, Lussac Les Châteaux
Customers at this French hotel restaurant can now compare the carbon footprint of dishes with the help of an 'ecocalculator' it developed in partnership with a tech firm.
Pizza Hut
A £1.5m investment in technology and training has helped the 200 site group reduce gas use by 22% and electricity by 5% despite increased sales.
Sheffield Hallam University
A combination of smart technology and the staff working practices have seen ambitious energy and water use reduction targets smashed, despite an increase in student numbers.
Sponsored by Belu
Treat Staff Fairly: for the business doing most to value staff through pay & beyond the paycheque
Pizza Hut
First restaurant group to launch degree level apprenticeship programme and introduced a programme to help the 8,000-strong workforce deal with stress, anxiety and pressure.
Sheffield Hallam University
Put staff's physical and mental wellbeing as well as long term career development at the top of the menu.
The Breakfast Club
Upped managers' holiday allowance from 28 to 40 days a year, in a bid to beat burnout and ensure staff batteries remain fully charged.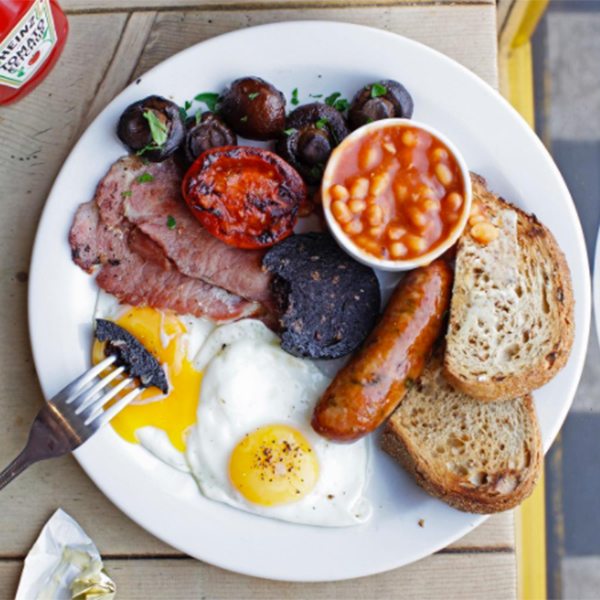 Sponsored by Freedom Brewery
Feed People Well: for the business doing the most to help parents and kids make good choices when eating out
Artizian Catering Services
A major push in 2016 to encourage customers to eat more healthily resulted in a third of them choosing more nutritious options.
Cardiff Metropolitan University
Worked with students and staff in the Health Science department to create 150 Eatwell dishes for the campus restaurants.
Jamie's Italian
Has led the way on the high street by putting at least two portions of veg on every kid's plate.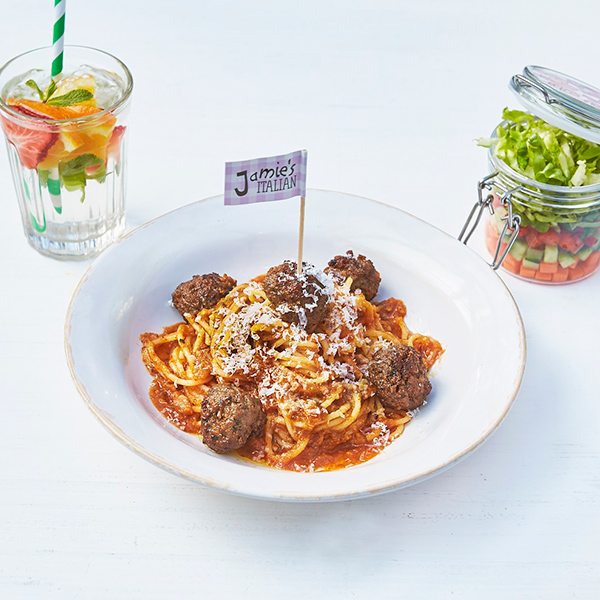 Sponsored by Organix
Celebrate Local: for the business making the most of the larder on their doorstep
Bangkok Canteen, Gloucester
Have gone the extra mile to reduce food miles and, more importantly, source rare breed meat, organic veg and artisan drinks from ultra-local producers for their Thai menu.
Food in Residence, University of Manchester
Students enjoy local organic vegetables thanks to Food in Residence's early commitment to support a local co-operative growing scheme, as well as organic Derbyshire beef and organic Lancashire milk.
The Gallivant, Camber
Instrumental in developing a thriving local food network by serving a 15-mile menu, highlighting small suppliers and their produce.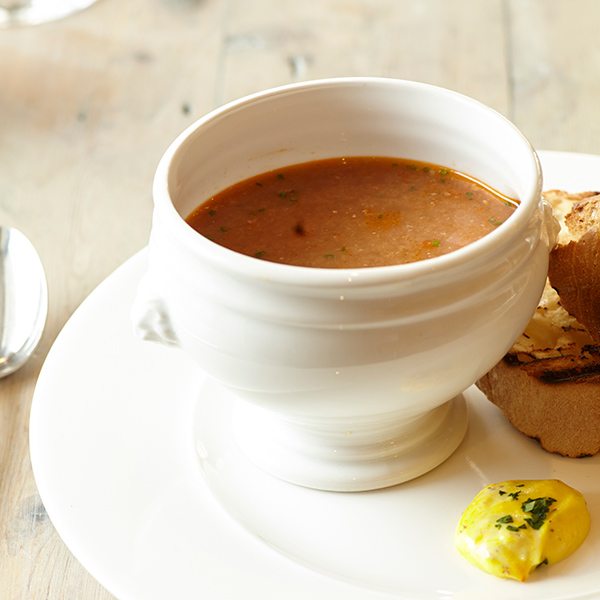 Source Fish Responsibly: for the business doing most to help ensure plenty more fish in the sea
Kingfisher Fish & Chips, Plymouth
World record holder for the most MSC-certified sustainable species on its menu – 12 – including lobster and sardines.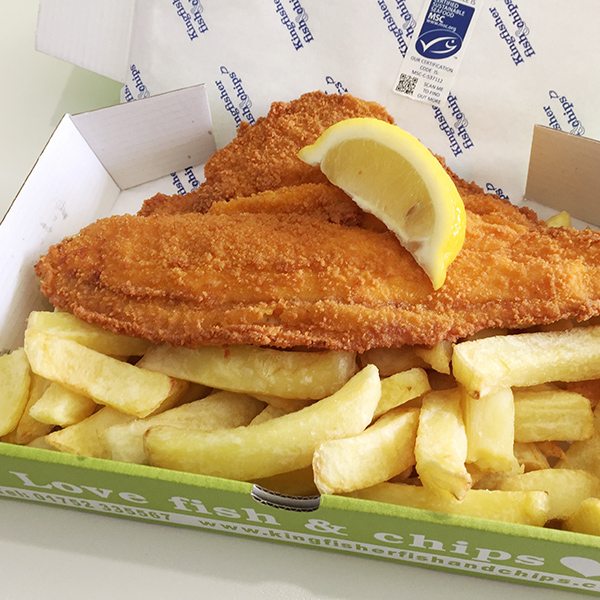 London School of Economics
Working hard to educate students about the delights and importance of sustainable seafood.
The Bay Fish & Chips, Stonehaven
If it's not from UK waters and sustainable stocks, fish won't make it onto The Bay's menu. While North Sea cod was off the menu it successfully converted customers to coley.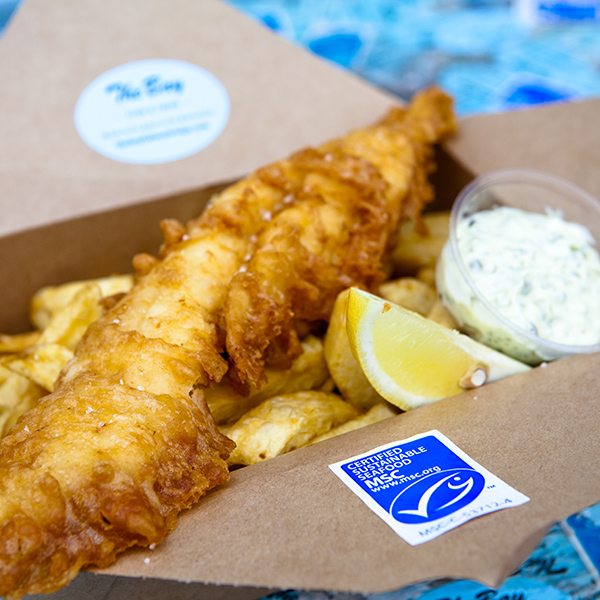 Sponsored by Direct Seafoods
Serve More Veg and Better Meat: to reward the most innovative ways of encouraging customers to eat more veg and better meat
Lussmanns Fish & Grill, Hertfordshire
Proving that high street, home counties restaurants can meet consumer demand for affordable, high welfare meat and an ever-growing, more imaginative range of veg dishes.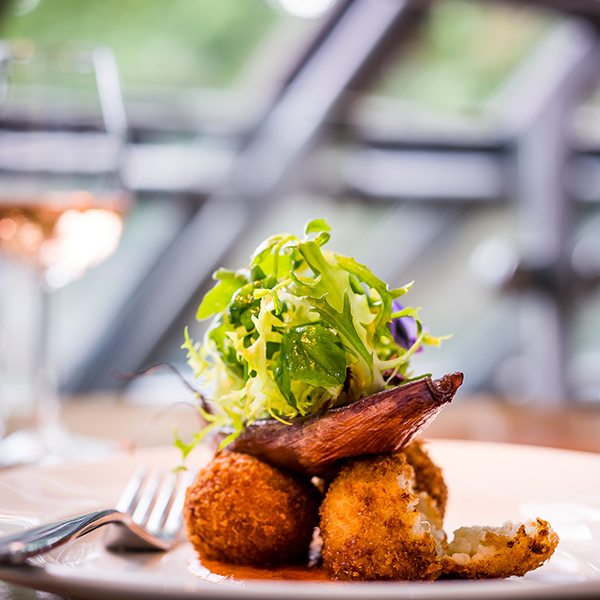 Petersham Nurseries, London
Executive Chef Damian Clisby champions vegetables on the daily changing menu as well as serving only the highest welfare meat, mostly from sister business Haye Farm in Devon.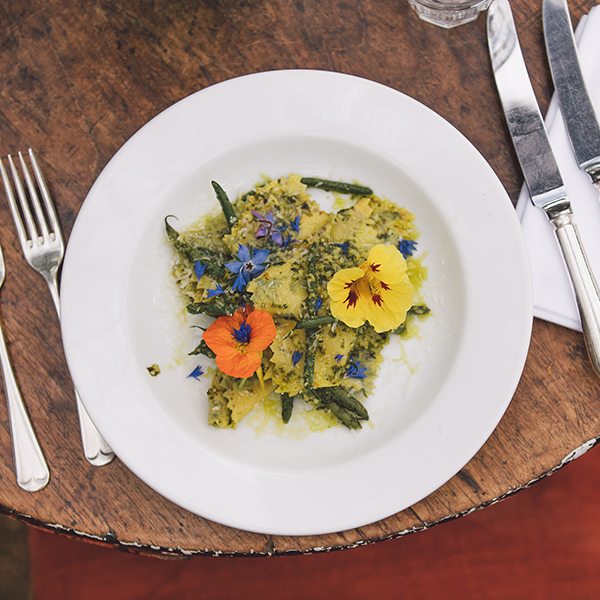 Poco, Bristol
It's all about quality rather than quantity for owner Tom Hunt and his team as they've carved back on the amount they serve while ensuring every slice comes from farms hand-picked for welfare and quality.
Reduce Reuse Recycle: for the most effective way of keeping as much as possible out of landfill
Costa
Set about tackling Britain's gargantuan coffee cup problem in 2016 expect to recycle 30m this year and have introduced a 25p discount for customers with reusable cups.
Relae, Copenhagen
Practically nothing is allowed to get to waste at this Michelin-starred restaurant where even water is recycled – cooking water can be used to clean the floor and wine bottles are used to serve water.
Thali Café, Bristol and Oxford
Tackling the takeaway packaging mountain with its Mumbai style tiffin – now 10,000 customers use them regularly.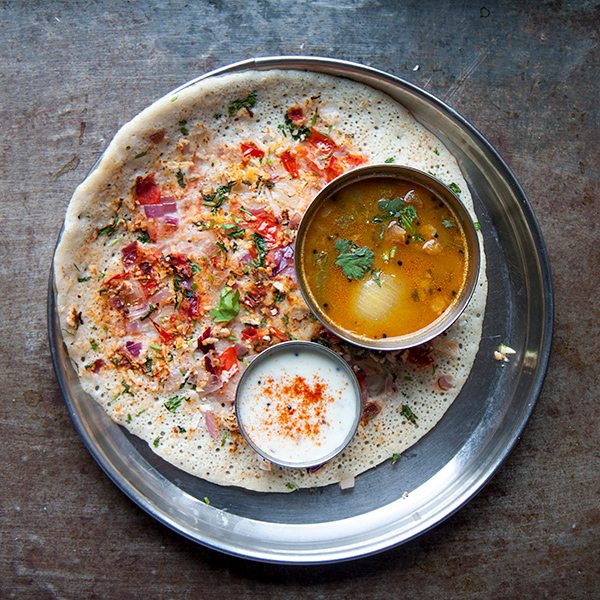 Sponsored by Paper Round
Waste No Food: rewarding the very best ways of ensuring food stays out of the bin
Gourmet Goat, London
Designed a menu aimed at punctuating any food being wasted by using two main ingredients that would otherwise go to waste – kid goat and rose veal.
Pizza Hut
In the last year have started donating surplus food, measuring what's being wasted and influencing work of other major chains and the waste industry.
Poco, Bristol
Every dish created is designed to use every part of all of the ingredients in line with the tapas restaurant's root to fruit philosophy.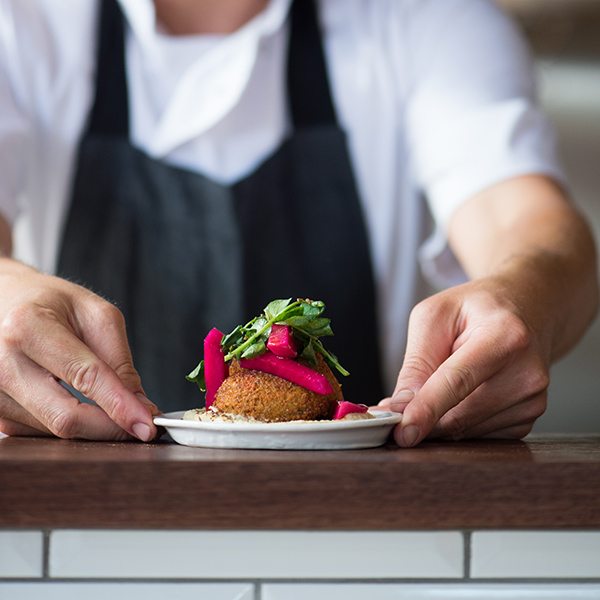 Sponsored by Unilever Food Solutions
Support the Community: for the business making food do good as well as taste good in its community
Friends House Restaurant, London
Helped set up a bakery with a charity helping men with personality disorders. Now stock their goods and employ some of the men as apprentices.
Friska, Bristol, Luton, Manchester
Through a 10p donation on every order of their pho noodles they've been able to lend more than £30,000 to 200+ aspiring business in developing countries.
The Wheatsheaf, Chilton Foliat
Has helped breathe new life into a Berkshire village – acting as a community hub, meeting place, shop and music venue, as well as busy locals' pub.
Sponsored by PKL
Food Made Good Supplier Award
Select Butchery
For pioneering a bespoke animal welfare initiative to help small producers better understand, implement and communicate good animal husbandry standards.
Vegware
After a successful trial of a compostable packaging collection service from restaurants, it now plans to extend the system across the UK.
Yealands
This New Zealand winemaker has pretty much bottled the secret of sustainability. Certified Zero Carbon, uses ex caged hens to eat bugs, negating the need for pesticides and the whole business powered by its own renewable energy supply.
People's Favourite Restaurant: Public-voted award run in partnership with delicious. magazine
Harissa, Newcastle
Lucky Beach, Brighton
Petersham Nurseries, London
The Gate, Three sites in London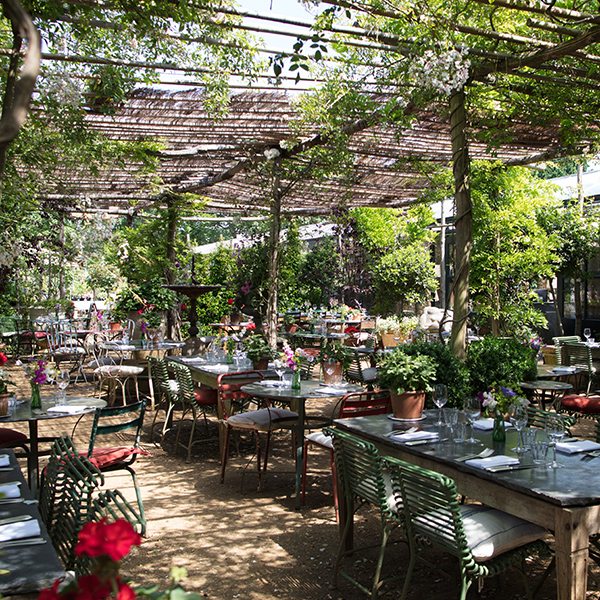 Food Made Good Champion 2017: The business doing the most to promote positive change via the Food Made Good online community
Sponsored by Eureka Search & Selection
The following awards, for which there is no shortlist, will be presented on 5 October:
Good to Go Award 
In partnership with Just Eat
Open Right Award: Celebrating a site opened in the last 18 months with sustainability built-in
Sponsored by Shaftesbury plc 
Raymond Blanc Sustainability Hero: An individual doing the most to create positive change
Food Made Good Business of the Year: The best in the business, excelling across the board