Friday cocktail: pinked gin and tonic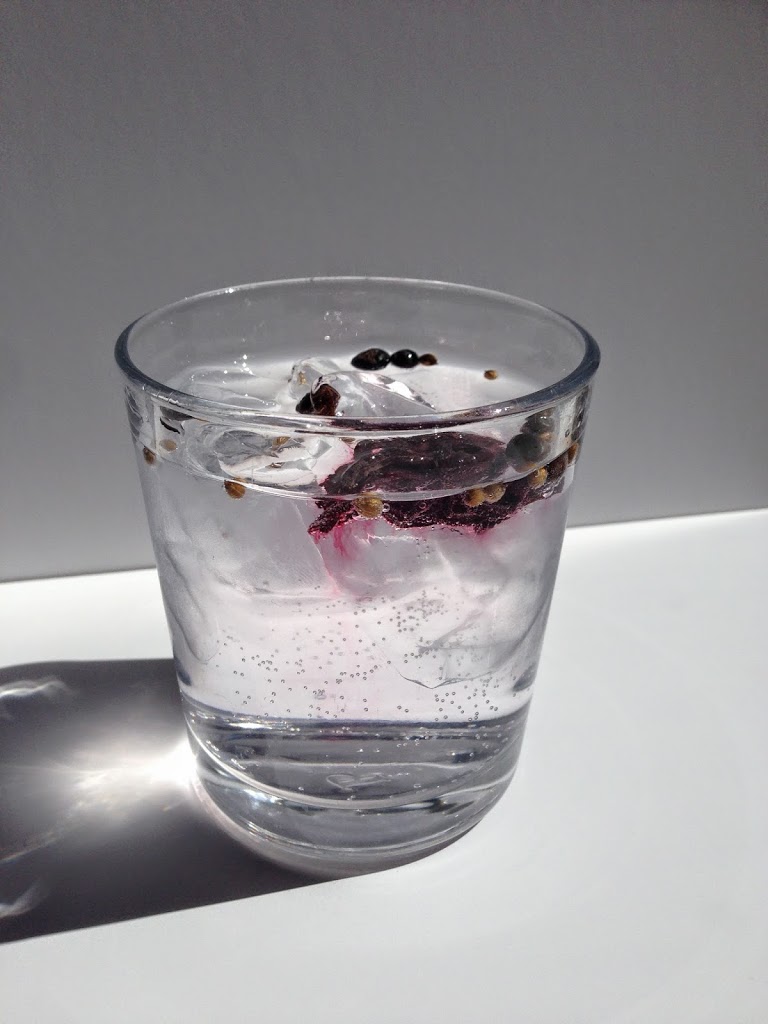 First, people were content with a slice of lemon in their G&T. Then it was a slice a cucumber instead, then a slice of apple, then a slice of grapefruit…
Party Ingredients, a London catering company, has changed the game again, adding botanicals (the flavourings used in the making of gin) and dried hibiscus flowers.
I have to admit, it does look fetching if you're trying to impress jaded guests this weekend.
Pinked gin and tonic
Ice
50ml gin
Tonic water
Dried juniper berries
Coriander seeds
Dried hibiscus flowers (from health shops and healthysupplies.co.uk)
Put some ice in your favourite G&T glass, add the gin and tonic, then stir in a few juniper berries and coriander seeds. Add the dried hibiscus flowers and leave it for a bit – the hibiscus gradually creates a gossamer trail of intense pink in the glass. It tastes pretty good too.