Healthy eating in New York
Sabina Petra extolls the virtues of eating well and picks out her favourite health restaurants in New York. Take a look and spread the love (not the butter).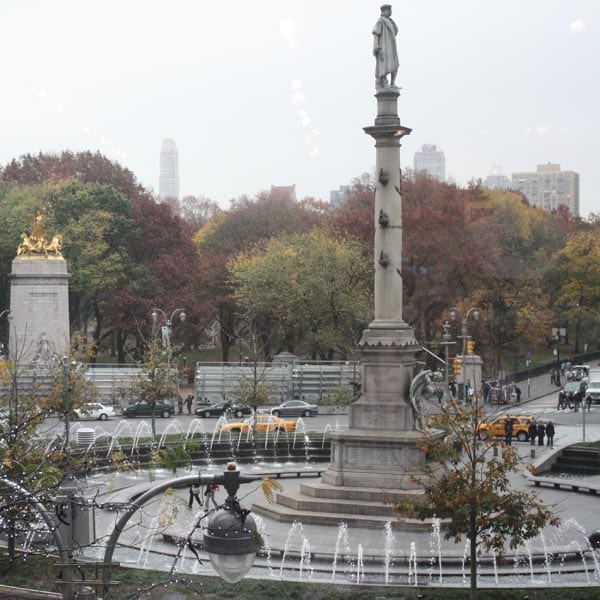 Double baked potatoes, creamed with butter and topped with cheese, hush puppies (deep fried cornbread), pulled pork, ice cream, Twinkies… I used to visit my dad in Alabama in summer when I was young and I came back at least 15 pounds heavier every time, having snacked on the ingredients of the typical unhealthy American diet.
Luckily New York cuisine is not typically American, but rather an American mix of international dishes. And New York is not only a hotpot of global grub, it boasts numerous healthy restaurants and is a Mecca for any marketdweller and organic grocery shopper. Since I have a tendency for gaining weight, as my early summers proved, I visit those healthy eateries regularly.
Now the New Year is upon us the eternal first resolution is to shed the weight gained from eating pounds of turkey, ham, mashed potatoes, pumpkin pie and, in my case, fruitcake with sugared almond paste, Dutch sweet breads, fondue, marzipan and good old Gouda cheeses to boot!
But healthy food doesn't have to be boring. New York has the tastiest options for health freaks and dieters. One of my favorite places in the city to stock up on vitamins is
Juice Generation
on 9th Avenue between 45th and 46th Streets. JG uses fresh fruits, no syrupy sugary gooey stuff like 'essence of strawberry' – just the real thing. I recommend Peaches and Dreams and Super C (tart, but good!).
Next stop is
Wholefoods
, the ultimate organic and health market. Manhattan has five stores of this global chain, but the one on Columbus Circle is my favourite, with the most choice, room and stock. I love the wholewheat cookies, wholewheat cereals and the sugar-free products.
Union Square Farmers' Market
Then there's
on Union Square (15th Street and Union Square West). This market features local organic produce, meats and dairy from farmers in NY state, and local bakeries that sell organic breads and cookies. There is a stand with wonderful organic juices and the biggest selection of apples imaginable. You can taste before you buy, of course.
Time for tea,
Subtle Tea
on 30th Street and Madison Ave. This organic teashop has a wide selection of cleansing teas, fresh salads and free internet. Bring your own music though, because after an hour of the same lounge CD you might crave something more stimulating.
In the summer, my go-to is
.
The frozen yoghurt is fat-free, sugar-free and the fruit toppings are fresh and seasonal. Pinkberry recently added a few extra sugar-free flavours such as coconut and passion fruit – try not to splurge too often on the Oreo cookies topping.
Blue crabs at the Aqua Grill
on Spring Street and 7th Avenue serve the best oysters I have ever tasted. The wonderful menu features all kinds of seafood – great for an Omega 3 boost.
Quantum Leap
on Thompson Street between 3rd Street and Bleecker Street, is a natural food restaurant that offers healthy food with meat, vegetarian and vegan options. The food comes in reasonable portions, tastes wonderful and is very filling, unlike many healthy salads and miso-soups.
Hummus Kitchen
is a Mediterranean/Middle Eastern restaurant features some of the best hummus I've ever tasted. I also like their shakshuka, a vegetarian stew of tomatoes, onions and spices with a boiled egg in the middle. It's perfect healthy fare in a cosy atmosphere. Find it on 9th Avenue, between 51st and 52nd Street.
Rouge Tomate
, on 60th Street between 5th Avenue and Madison Avenue, definitely deserves a spot on this list. Not only does it feature award-winning, healthy food, it actually feels like you're giving your body and soul a healthy experience when you dine there. With the Scandinavian sauna décor and the refreshing food it actually feels like a cleanse. Although your wallet might take a hit, your waistline won't.
Last but not least, for good Irish Oatmeal and fresh yoghurt with fruit on the side, visit
Penelope
on Lexington Avenue and 30th Street. Of course you could also opt for the delicious omelet; just don't touch those home fries!
Subscribe to our magazine
Subscribe to delicious. magazine for HALF PRICE
Subscribe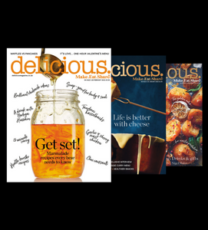 Join our newsletter
Packed with menu ideas, recipes, latest competitions and more...