How to grow beetroot
Your simple guide on how to grow and harvest beetroot, plus three great recipes for using them in your kitchen.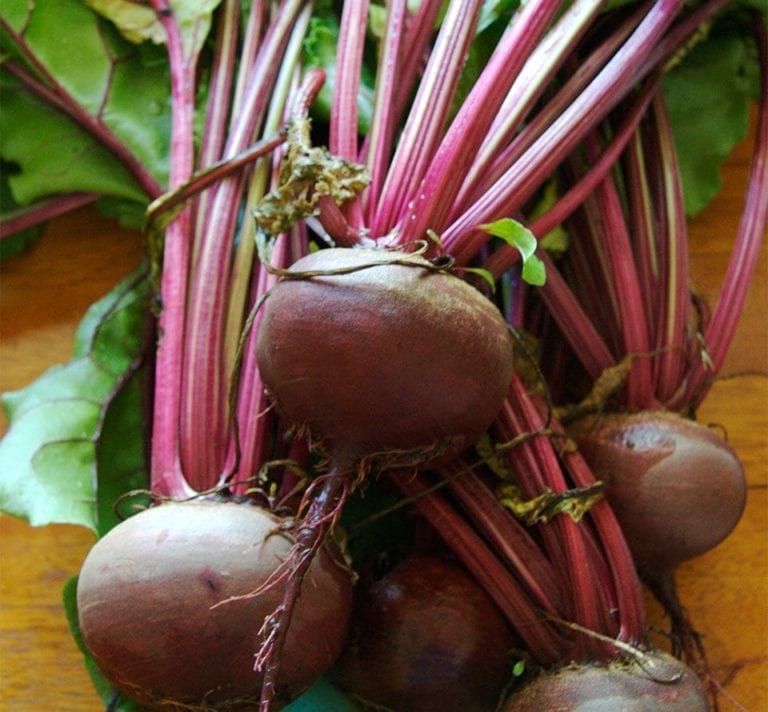 Beet 'Bull's Blood' is mainly grown for its striking purple leaves. The leaves are great in salads, as they have a lovely earthy taste.
Growing
Sow outdoors, in a large pot, in late spring. Water well. When seedlings are 2cm, thin so the plants are 8cm apart.
Harvesting
Harvest with scissors when the plants are about 8cm high, usually about 35 days from sowing. Sow a new pot every couple of weeks for a constant supply of leaves.
How to eat them
The leaves may be great in salads but beetroot has many different uses. From salads to risottos, to tarts and cakes this is one versatile vegetable. Here are three different ways to enjoy them…
Charred beetroot stalks with lemon and parmesan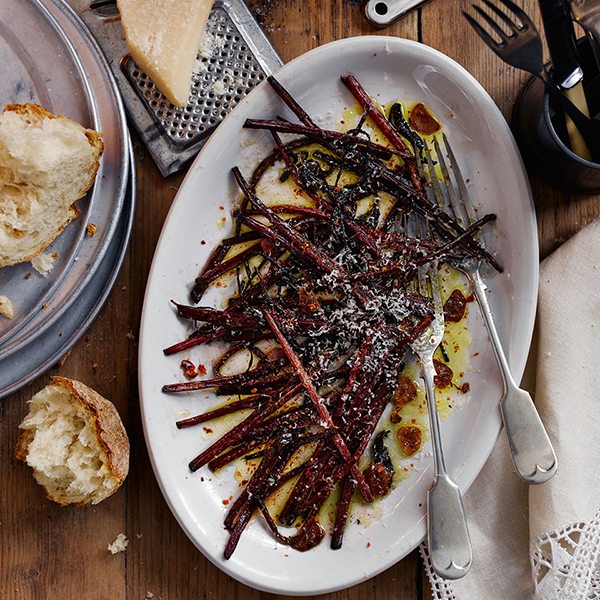 Beetroot, apple and horseradish soup with herb dumplings