How to grow rosemary
Your simple guide on how to grow and harvest rosemary, plus three great recipes for using it in your kitchen.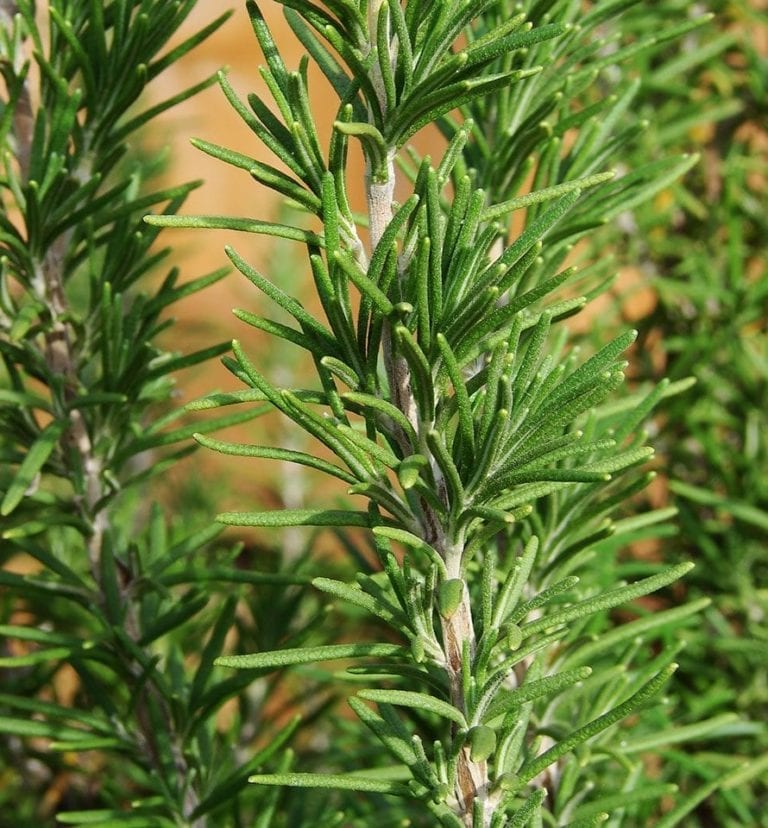 The common rosemary has pale blue flowers, but varieties with darker blooms are good in the kitchen, too. Add a few sprigs to roasting potatoes, along with a handful of unpeeled garlic cloves to lend a wonderful aromatic flavour.
Growing  
Finding space for rosemary in the garden is easy as it grows into such a well-behaved and attractive bush. It likes a sunny, sheltered, well-drained spot – a bed alongside a wall or on the edge of a patio can be ideal.
Harvesting  
Once established, it needs little care and you can pick sprigs all year round.
How to eat it
Rosemary is most commonly used for roast potatoes and meat, breads and some cakes. For something a little more inspiring try on of these recipes…
Cheese and rosemary honey kadaif (shredded pastry pie)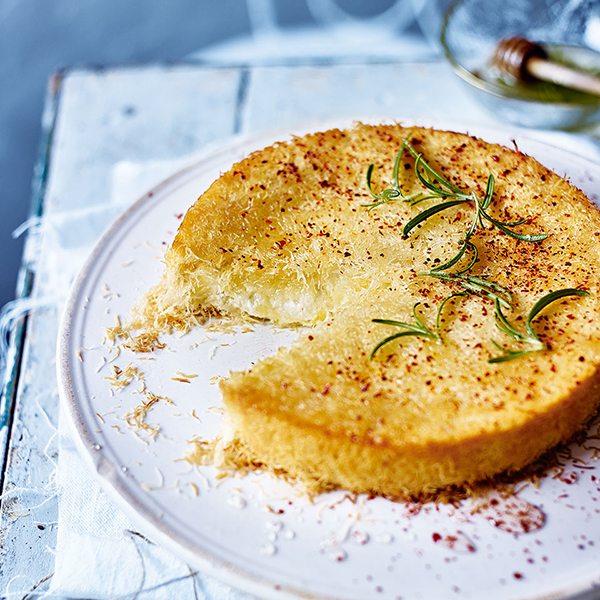 One-pan rosemary roast salmon and new potatoes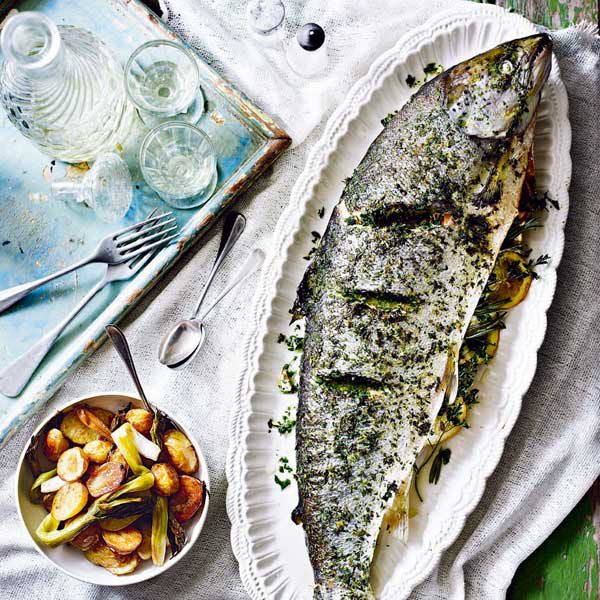 Farinata with rosemary and olive oil