How to grow salad leaves
Your simple guide on how to grow and harvest salad leaves, plus three great recipes for using them in your kitchen.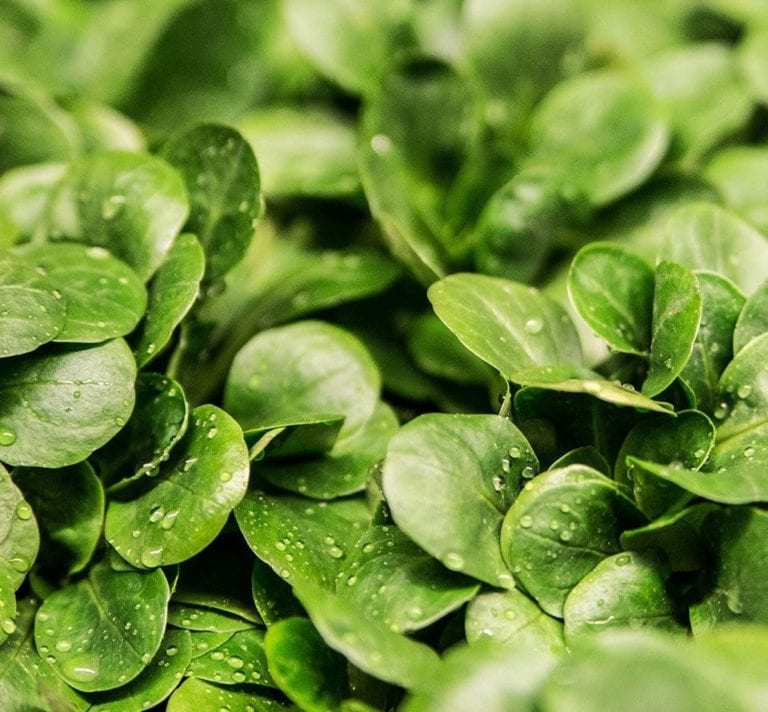 A selection of varied salad leaves forms the basis of a classic salad or summer soup. Easy to grow varieties include Saladisi or Mesculin Mix, while Mizuna and Mache (lamb's lettuce) are other favourites.
Growing
For a continuous supply of fresh leaves throughout summer and early autumn, try sowing some seeds every few weeks from March to August. Fill a 20-45cm pot almost to the top with multi-purpose compost and scatter seeds thinly across the surface, cover with compost, then water. When seedlings are 2cm tall, thin out.
Harvesting
Start to harvest 3-4 weeks later, taking leaves or cutting whole plants.
How to eat them
There's more to salad leaves then using them in a salad. Here are three recipes for inspiration…
Garlic and herb buttered chicken with braised lettuce, peas and baby carrots
Broad beans, peas with mozzarella and parma ham crumble