Meet the Great British Bake Off contestants… and follow them on social media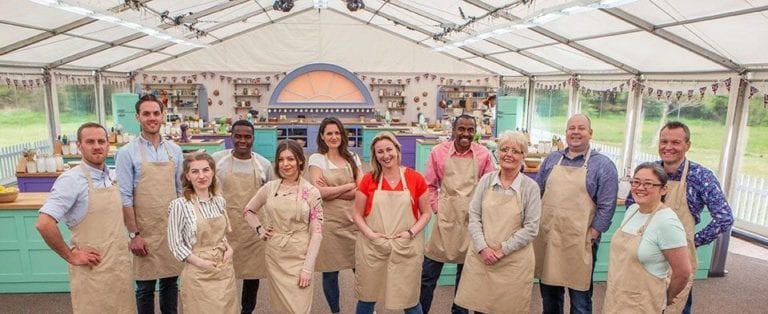 It's one of my favourite times in the TV viewing year – The Great British Bake Off is back! My Tuesday nights for the next 10 weeks will be spent sat on the sofa with a baked good in one hand and a phone, for tweeting along with everyone else, in the other.
I'm so excited to see what the baking show, on a new television channel, will bring. To be honest, I'm all for a quick advert break between sections of the show. Just think what you can get done – run to the kitchen to replenish the aforementioned baked good, catch up on all those things you wanted to tweet but couldn't type fast enough, check to see how the technical challenge should have been done – the possibilities are endless.
I'm also looking forward to see if the new presenters, Sandi Toksvig and Noel Fieldeing can make me laugh as much as Sue and Mel did and find out if Prue Leith, who certainly knows a thing or two about baking, will be as harsh a judge as Paul is… or will Paul be the soft touch in this series?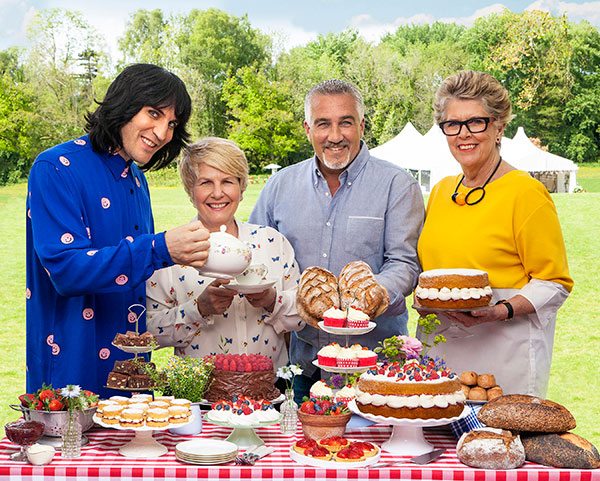 Then, of course, the real stars of the show – the contestants. I can't wait to see their wonderful creations (can anyone better a bread loaf lion?) and hopefully see some epic fails (that technical challenge needs to be trickier than ever before) and the way they get on, or don't, with one another (please let there be another #bingate).
Without further ado, here are the contestants and, should you be double-screening like I will be, how to follow them on Twitter and Instagram.
Chris
Chris is obsessed with the science behind baking and is constantly developing healthy but unusual flavour combinations.
Follow Chris: @Chris_Geiger on Twitter and @ChrisKGeiger on Instagram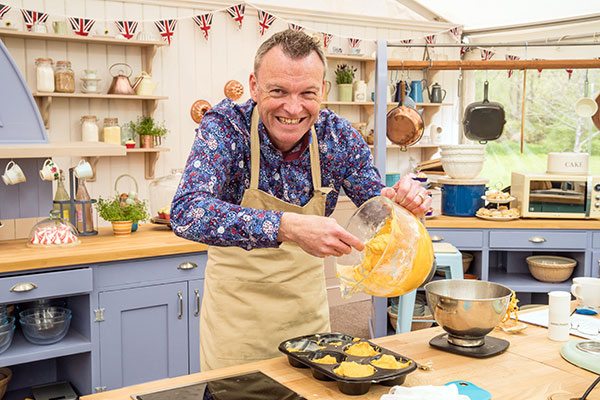 Chuen-Yan Yan
Yan began to take baking seriously ten years ago when she found herself in between 24 hour shifts, working as a molecular biologist for the NHS.
Follow Yan: @YannyBakes on Twitter and Instagram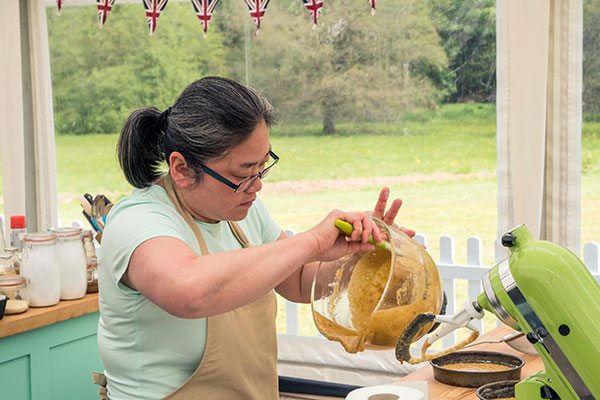 Flo
Flo prides herself on being a homely, traditional baker and loves nothing more than baking for her family to keep them happy, healthy and together.
Follow Flo: Flo hasn't got a personal account but she regularly bakes for her son's restaurant, This is Livin' Bar & Grill, which you can follow here.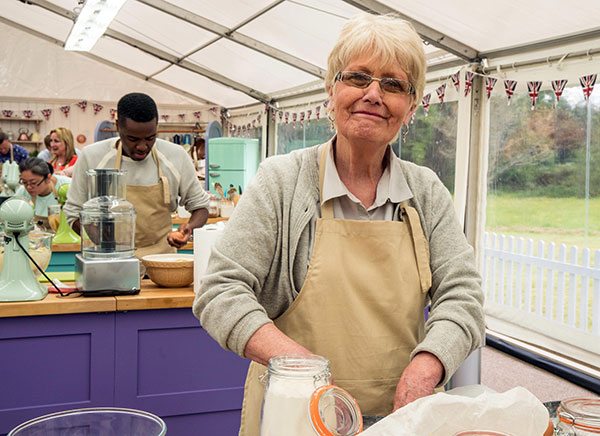 James
James loves to spend his free time in the fresh air at his allotment, growing fruit and vegetables to incorporate into his bakes. James' main baking influence is his father, Brian, who first taught him to bake over 40 years ago.
Follow James: @Cluckmuckcook on Twitter and Instagram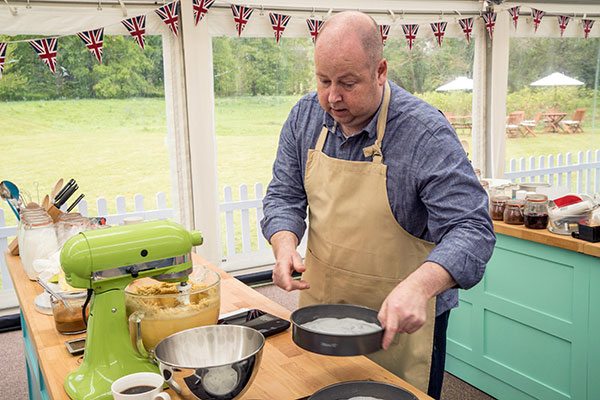 Julia 
Julia taught herself to bake from a young age, however, any time she wanted to bake, she would have to save up money from her after school job to buy the ingredients.
Follow Julia: @JChernogorova on Twitter and Instagram
Kate 
Kate utilises old-fashioned techniques for baking, such as using smoked flour for sourdough bread, and recreating recipes such as a Dockers Wedding Cake.
Follow Kate: @Kate_Lyon_ on Twitter and @katie.s.lyon on Instagram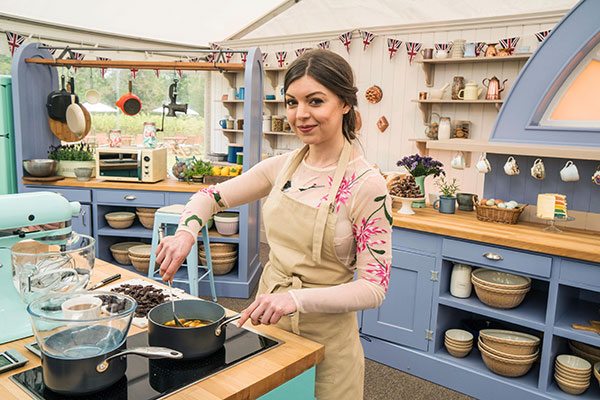 Liam
Having only baked for 4 years, Liam already has a vast baking repertoire under his belt.
Follow Liam: @LiamcBakes on Twitter and Instagram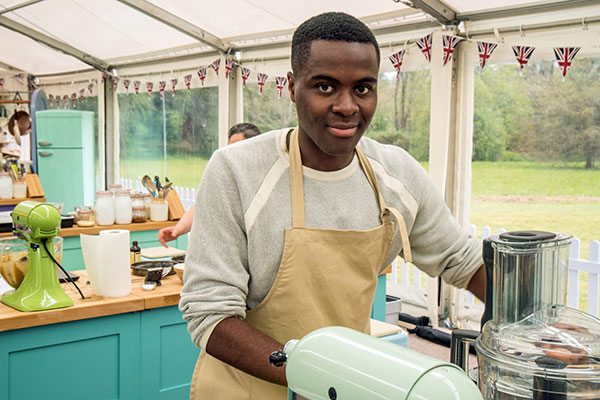 Peter
Peter started baking eight years ago after feeling unwell, which he put down to eating shop-bought bread. He started making his own and has never looked back.
Follow Peter: @ToBoldlyBake on Twitter and Instagram
Sophie 
After volunteering to make a friend's birthday cake, Sophie discovered she had a natural talent for baking and more recently, a passion for patisserie.
Follow Sophie: @SophieFaldo on Twitter and Instagram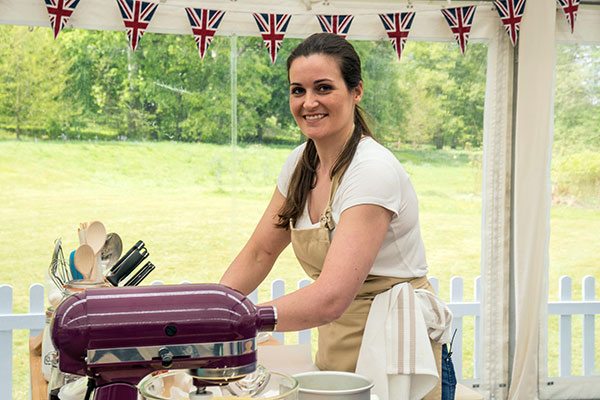 Stacey 
Stacey likes to incorporate her Jewish heritage into her baking, with a traditional homemade Challah with every Friday night dinner.
Follow Stacey: @Staceydeehart on Twitter and @Staceydees on Instagram
Steven
Steven likes to update classic recipes from his mum's old cookbooks with modern ingredients to satisfy the 21st century palate.
Follow Steven: @Spongecakesqtin on Twitter and @spongecakesquaretin on Instagram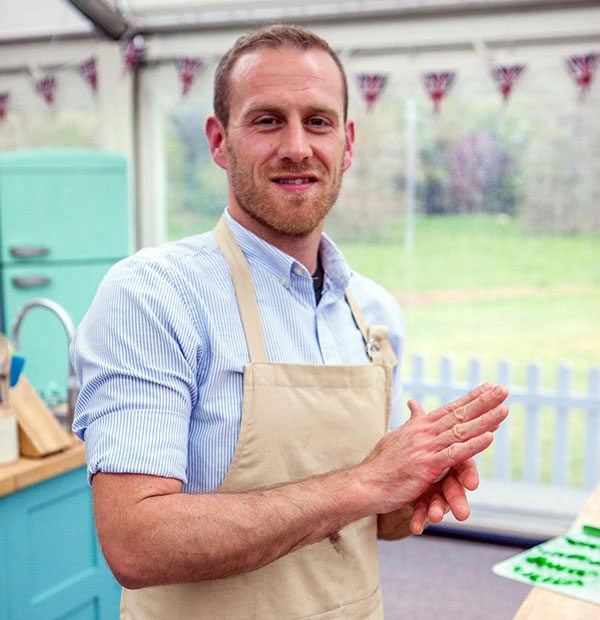 Tom
As a true Scot, Tom can often be found making fresh shortbread to welcome friends and family into his home.
Follow Tom: On @TomEatsCake on Twitter and Instagram