Reader Offer: Save £16 and get FREE delivery on Devon Hampers
SAVE £16 and get FREE delivery when you buy a Charcuterie Picnic Hamper from Devon Hampers. With so many glorious goodies inside, it is the perfect picnic package for an afternoon to remember…
For more information, keep scrolling. Or to redeem this offer now, head to this link and use the code Deliciou5 at the checkout.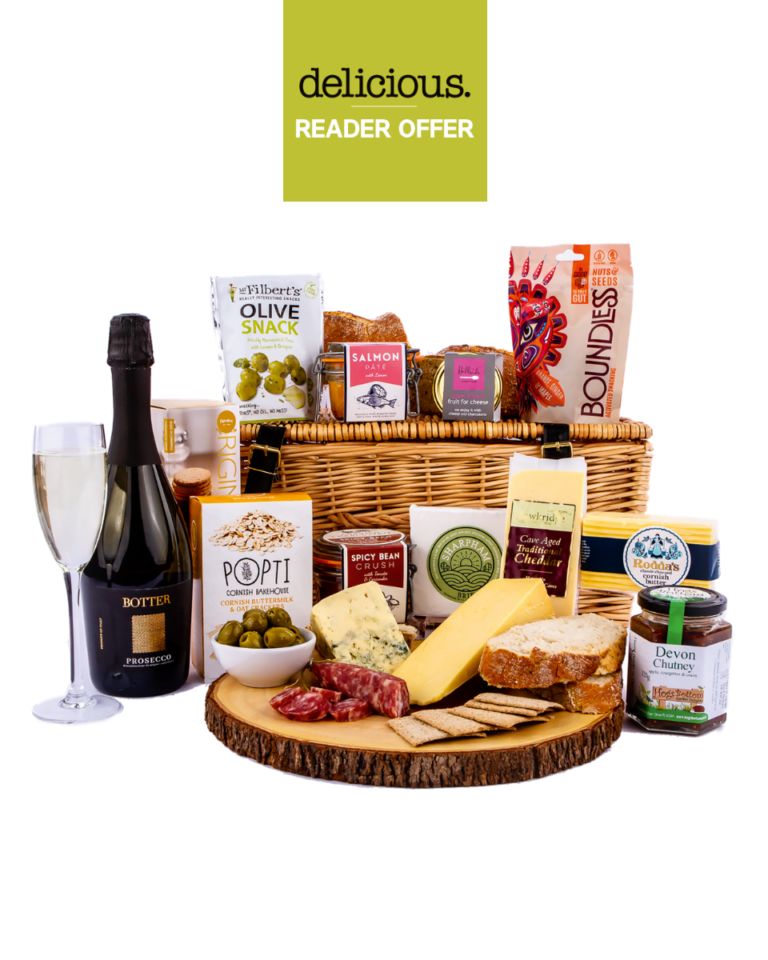 Picnic season is upon us, so take advantage of this EXCLUSIVE, fabulously stocked wicker hamper with cheeses, salami, sourdough bread, quality prosecco and much, much more… Our friends at the family-run Devon Hampers, based at Milford Farm on the edge of Dartmoor, are offering an incredible deal, just for delicious. fans, with £16 off the standard hamper price AND free delivery on top.
Your Charcuterie Picnic Hamper includes…
Bottle of prosecco (75cl)
Devon blue cheese
Sharpham brie
Hawkridge cave aged cheddar
Furniss original cheddar biscuits
Popti Cornish buttermilk & oat crackers
Sourdough bread
Rodda's butter
Cornish Charcuterie salami
Mr Filbert's olives with lemon & oregano
Salmon pâté with lemon
Spicy bean crush
Hillside fruit for cheese with plum and port
Hogs Bottom Devon chutney
Boundless nuts and seeds with orange, ginger & maple
To order yourself this incredible hamper, or to gift a loved one with a picnic to remember, head to this link and use the code Deliciou5 at the checkout.
Usually £115, this offer entitles you to a Charcuterie Picnic Hamper for just £99 plus, FREE delivery (normally £8.40).
Hurry! Offer ends 31 May. For T&Cs head to the Devon Hampers website.