Reader Offer: Save £10 on Wagyu beef from Worstead Estate
Get ready for barbecue season with a beautiful selection of expertly butchered Wagyu meat from Worstead Estate. We've partnered up with our friends at Worstead Estate to offer you £10 off and a free herb salt when you purchase their Farmer's Choice box.
For more information, keep scrolling. Or to redeem now, head to this link and use the code "deliciousmagazine" at the checkout.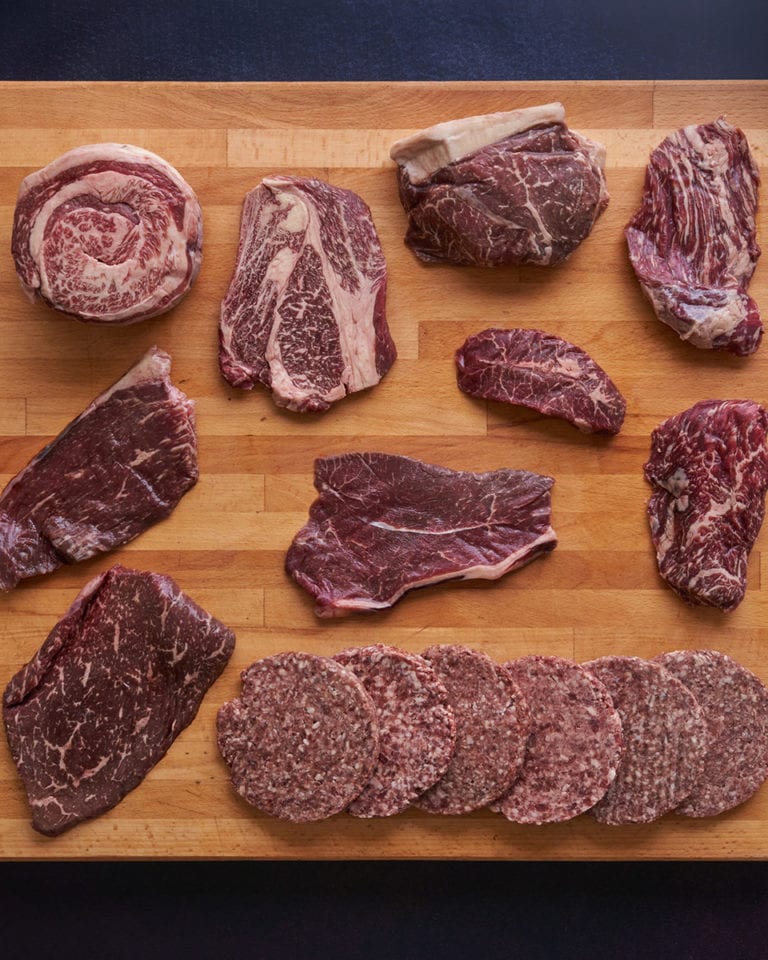 Like us, we know you value beef that's been raised properly, and the cattle that produce Worstead Wagyu are slow-grown for the best flavour. They graze on the lush pastures of the Worstead Estate in sleepy north Norfolk, which adheres to the highest welfare standards.
Wagyu is a breed of cattle native to Japan, for its quality, typified by the delicate marbling of fat that gives a wonderful balance of flavour and texture. Worstead has a herd of cross-bred cattle, half Wagyu and half Black Angus, and aims to create sustainable, ethical and top quality Wagyu beef.
Their exclusive Farmer's Choice box entitles you to a selection of less-known cuts of Wagyu for the discerning meat lover, including:
8 selected cuts
1 roasting joint
6 x 60oz burgers
2 x 500g packets of mince
Free KilnClip jar of The Fresh Herb Salt Company's herbed sea salt
Free delivery
Normally £80, this premium-quality box of meaty delights is just £70 with this EXCLUSIVE offer – and you also receive a free jar of fresh herb sea salt to season your meat to perfection. Not forgetting free delivery too!
So, order now to save on this luxury package of meat and stock up for a summer of feasting. To purchase, Worstead Estate and enter the code "deliciousmagazine" at the checkout to receive your £10 discount and free herb sea salt.
*Offer valid from 1 – 30 June 2021.