SAVE on a premium Stellar grill bundle
This summer we've teamed up with Stellar to offer you 15% off their must-have grill pan, perfect for meats, fish and veggies. PLUS, we're throwing in a free turner worth £13 and free delivery too!
For more information, keep scrolling. Or to redeem now, head to this link and use the code "DELICIOUSSX45" at the checkout.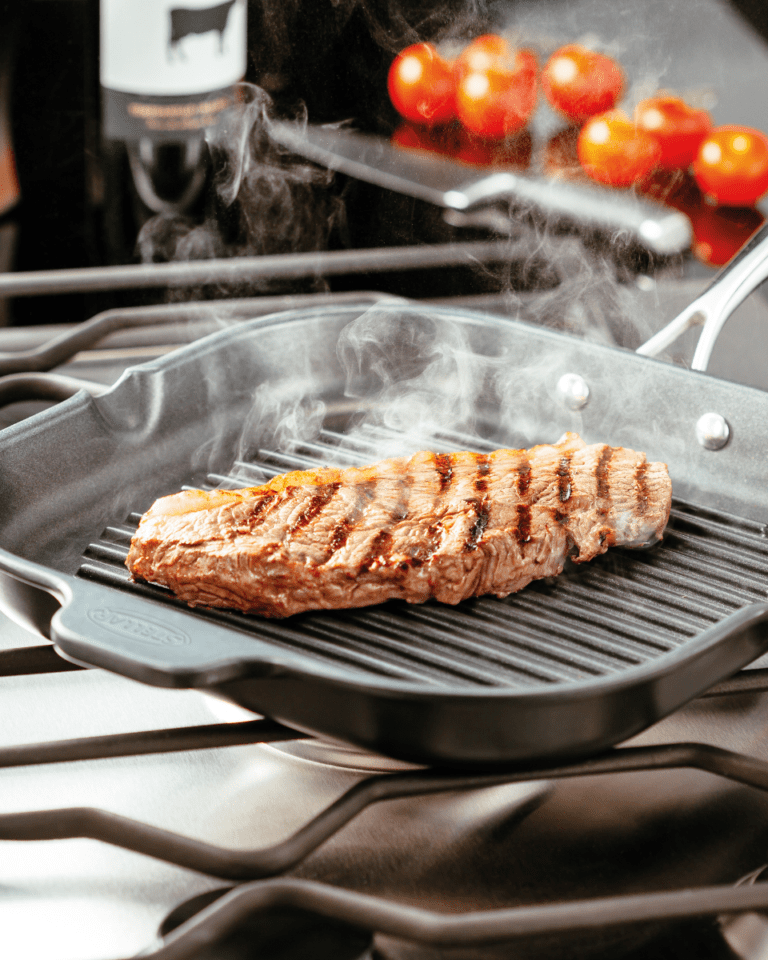 Stellar's 28x28cm ceramic grill pan is the perfect choice for sizzling steaks and fast, healthy cooking. Durable, versatile and easy to clean, this pan will deliver those oh-so-delicious chargrilled flavours to perfection.
High heat retention and even heat distribution are just a few of its key qualities, allowing for great grilling performance time after time. The ergonomic handle ensures you can move the pan with ease, while the helper handle provides extra grip if needed. Also, the scalloped pouring lips on either side allow for easy draining.
The prominent ridges sear into the food, resulting in a delicious chargrilled flavour with those signature stripes. The pan is also oven safe up to 210 C degrees, perfect if you need to keep food warm or want to finish a dish off in the oven. And for peace of mind, it comes with the Stellar lifetime guarantee & 2-year coating warranty.
"We've got more into grilling this year, but sadly not outside as much as I'd have liked! This month I've been cooking with this new ceramic coated griddle pan from Stellar. It is a great size with a decent area for cooking and it's not as heavy as some cast iron pans! Plus, you can bung it in the dishwasher which is a bonus!" – Jen Bedloe, delicious. Food Editor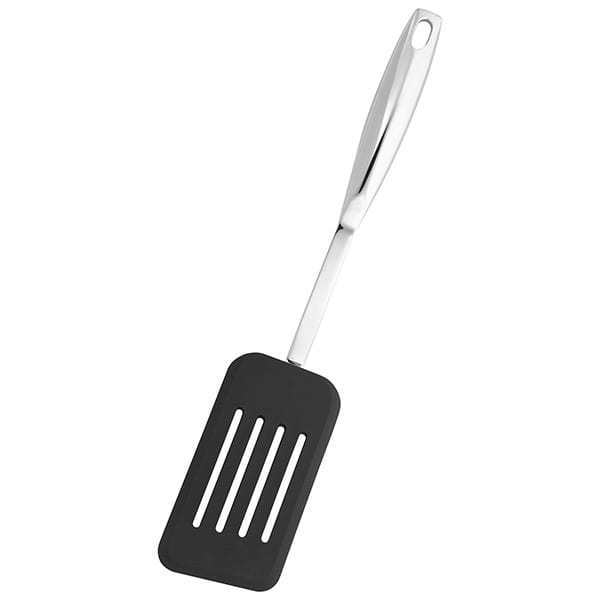 With our exclusive offer you can now save 15% on the RRP of this Stellar ceramic grill pan. Plus, order now for just £72.25 and get a free Stellar Premium Nylon-end Slotted Turner worth £13 PLUS, free delivery too!
Simply head to this link and use the code "DELICIOUSSX45" at the checkout.
Hurry! Offer ends 31 August 2021…