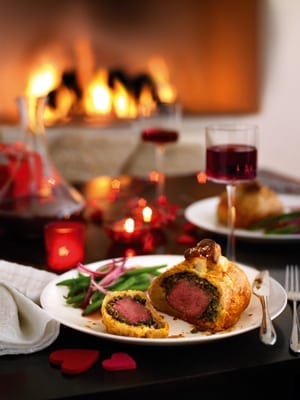 Made with beef fillet, not filly
Since I filed my last delicious. blog on horsemeat, the fiasco has picked up the pace, come round the outside and galloped away to become a full-blown scandal. The bad news is, the finish line is nowhere in sight.
Traces of horse DNA, first detected in burgers, have now been found in ready meals and school dinners, and a range of suspect frozen food products have been withdrawn across Europe. This one, folks, looks like it's set to run and run…
Losers – and winners?
As we've said before, it's consumer trust in the food we buy and eat that seems to have been the biggest loser here. But is there a silver lining in the Shergar-gate cloud?
A few days ago day I spoke to farmer Ben Bayer, who raises high-welfare veal on his Brookfield Farm in Dorset. He said, "As far as the horsemeat scandal is concerned, I think it may provide a boost to both the high street butcher and to British farmers. I'd also like to think anyone who currently claims products they sell are British in the full knowledge they are not will be put off what is after all a fraudulent practice."
And indeed, British butchers do seem to have received an unexpected fillip from the scandal, as consumers say 'neigh' to meat of mysterious origins. And clearly what's good for the nation's butchers is good for the nation's farmers.
Real meat, real cooking
If it's not grasping at straws (or hay, even), there may be more good to come out of this affair too. Those same people who are re-familiarising themselves with their friendly neighbourhood butcher and asking for reliable, traceable meat are also leaving frozen ready meals on the shelf.
In so doing, they're swapping the false rewards of the ping machine for the proper rewards of real cooking – and that's something that 'behooves' us all.
Cook me a winner?
Here are some delicious. beefy faves that we can heartily recommend. And none of them will have you guessing whether you're eating filly or fillet.
Individual beef en croutes
Balsamic beef and pepper stew
Thyme-roasted rib of beef with red wine gravy
Beef, caramelised onion and ale pie