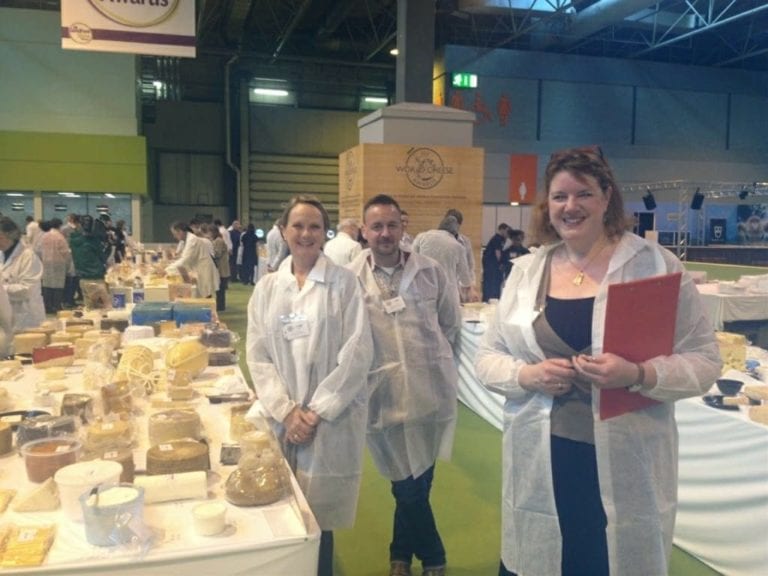 Imagine what it's like being asked to judge a cheese competition alongside cheese makers, experts, buyers and sellers from all around the world…
What was the event? The World Cheese Awards 2012. Where was it held? Birmingham NEC. How many cheeses? Nearly 2800.
Now imagine being the organisers, having to amass those cheeses from all corners of the world, in peak condition, then group them into strict categories ready to be tasted at their best on the day of judging.
In total, there were 54 teams of four judges. Do the maths – that's around 50 cheeses for each team to judge. Palate-cleansing apples and water were in constant demand to make sure we were as fair on the last cheese as we were on the first.
We donned our white coats, we brandished our cheese irons (a metal implement like a long narrow apple corer that you twist in like a corkscrew, then use to pull out a plug of cheese for tasting). We tasted, we argued, we were delighted by some and disappointed by others. How can a Manchego be so sublime in the hands of one maker, yet bland, bitter and too crumbly in the hands of another? That's because cheesemaking is a fine art – an artisan skill we have, thankfully, revived in this country. From Montgomery and Quickes Cheddar to Cornish Blue and Ticklemore, there are cheeses galore for mice to celebrate.
Once each team had tasted, selected and put forward their gold-award cheeses to the next round (my team put through just three out of 50), the Grand Jury of experts sat in judgment for the final tasting session. And the winning cheese? Drum roll, please…
Manchego DO Gran Reserva, from Dehesa de los Llanos in Spain. Track it down at Fernandez & Wells in London (the only place in the UK).
Subscribe to our magazine
Subscribe to delicious. magazine for HALF PRICE
Subscribe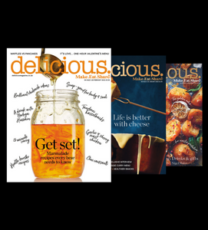 Join our newsletter
Packed with menu ideas, recipes, latest competitions and more...