Improve your cooking skills at home with our BRAND NEW cookery courses
Step inside the delicious. online cookschool run by one of the UK's leading cookery schools – WhitePepper Online. Our 5 BRAND NEW expert-led, skill-based virtual courses will help make you the type of cook you aspire to be.
Plus, the dip-in dip-out nature means the courses can dovetail into your busy schedule, allowing you to learn at your own pace.
Now, cook along with TV star Lesley Waters, or learn with Luke Stuart, the founder of WhitePepper Online and a celebrated chef with a clutch of national awards. No matter your level, refine your skills with professional guidance from just £5.20 a class!
Sign up today or to find out more, keep scrolling…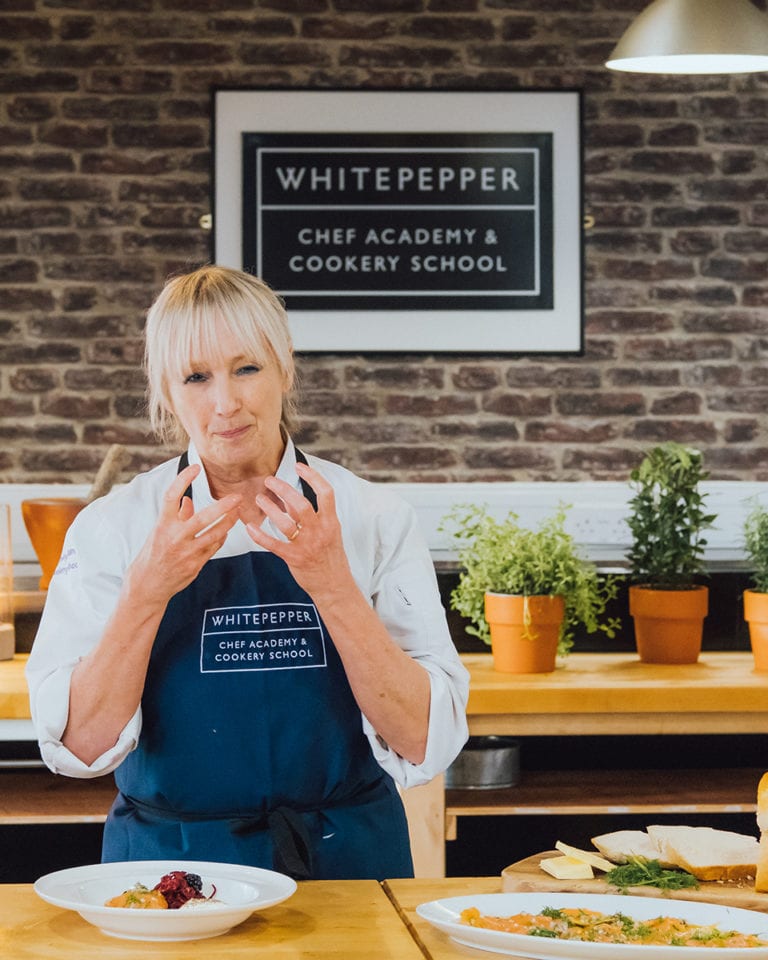 Learn wherever and whenever you want
"Complete the courses at your own pace – re-watch and go over recipes and techniques at your own convenience" – WhitePepper Online
Whether you are a complete beginner, an avid cook, or you're looking for a thoughtful gift for the chef-to-be in your life, our NEW skills-focused courses offer a unique opportunity to refine your cookery skills with professional guidance every step of the way.
Couldn't crack a recipe the first time? When you sign up you'll get  12 months' access to WhitePepper's signature recipes and secret techniques, developed and perfected over the years, allowing you to watch the videos over and over again.
And the best part? YOU are at the heart of these fully interactive courses. Our online tool optimises a remote learning experience, providing you with:
Top quality videos
Immersive pre-recorded tutorials
Interactive webinars
Unlimited Q&A access to professional instructors
A fun way to learn!
"If you want to learn more skills in the kitchen I can't recommend WhitePepper more highly. Learning how to do something properly is empowering" – Jen Bedloe, delicious. food editor
Choose your course
This summer we have launched 5 BRAND NEW courses for you to choose from. With a focus on refining skills, you can sign up to a host of courses that suit your cooking needs and tastes. Each course includes at least 5 different tutorials or classes.
NEW! Cooking for Friends with TV star Lesley Waters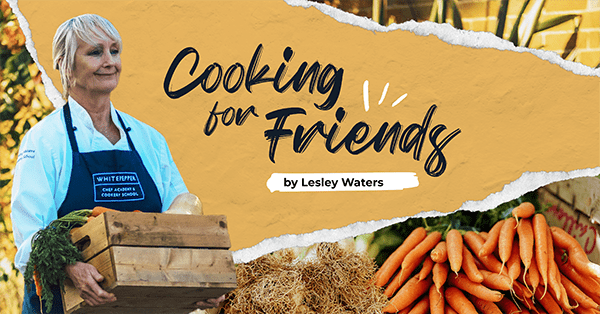 Special guest tutor Lesley Waters has done it all, from heading up Leiths School of Food & Wine to fronting TV's Ready Steady Cook. Her laid-back recipes are designed to prep ahead so you can enjoy time with your guests, and range from effortlessly chic gremolata chicken with spinach and aioli to Lesley's signature chocolate polenta cake. (6 classes, £45)
Sign up to Cooking for Friends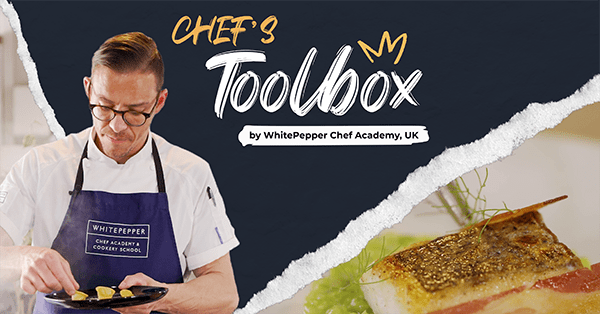 Learn satisfying but achievable professional techniques with step-by-step tutorials in fish cooking, making fresh pasta, cooking sous vide, constructing a back-in-fashion wellington and perfecting a classic melt-in-the-middle chocolate pudding. (5 classes, £35)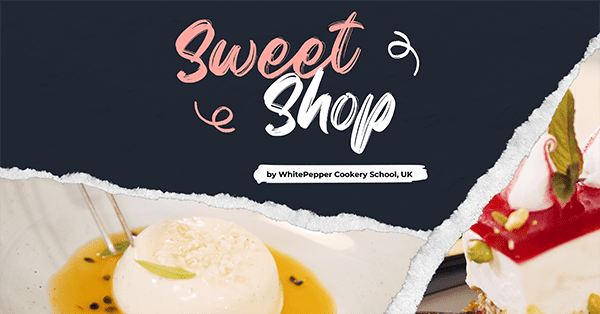 Are you a pudding lover? Bring your skills up to date with a contemporary spin on classics such as raspberry cheesecake, tarte tatin and chocolate delice. You'll learn how to work with caramel, how to laminate, become an expert with blowtorch and master ganache. (5 classes, £35)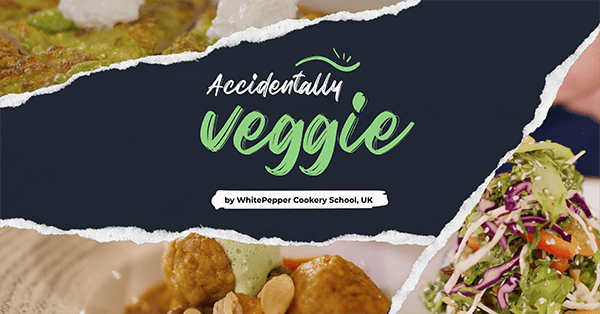 Celebrate veg with five of the school's most popular recipes, including sourdough pizza and chickpea curry, while picking up lots of techniques. Learn to flavour a curry in stages, master sourdough, shape a pizza, and improve your knife skills and plating prowess. (5 classes, £35)
Sign up to Accidentally Veggie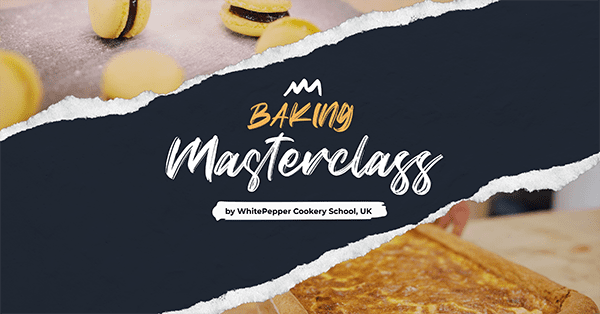 Raise your baking game, learning how to make macarons using the Parisian method, as well as getting an understanding of the different leavening agents and methods. Proper doughnuts, a crisp-pastry cheese tart and rich carrot bread will all become part of your repertoire. (5 classes, £35)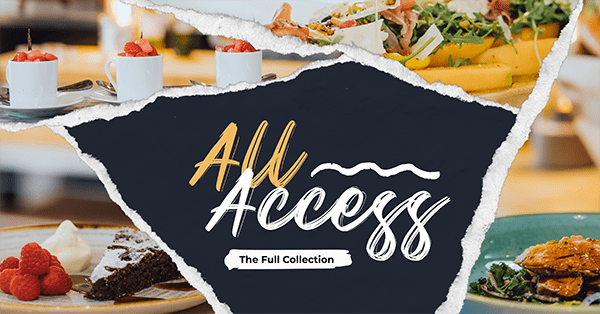 Can't decide or want to learn it all? Our All Access option gives you the chance to follow along with all 5 courses above. (26 classes, £135)
To learn more about these online courses and find out how to book, visit whitepepper.online
We're delighted to team up with WhitePepper. We think you'll love the courses as much as we do. We may earn commission if you buy a course that you've seen promoted by us.