We're hiring! Check out our new video content producer role
What's the role? Video content producer, Eye to Eye Media, London
Please note: Remote working is essential with the flexibility to travel to shoots, as directed
More info: Eye to Eye Media produce high quality food media including the award-winning delicious. magazine, website and social channels alongside a portfolio of highly acclaimed food media projects for key clients such as Waitrose & Partners. It's busy, exciting and most importantly we LOVE food. We have large, highly-engaged audiences cross-platform, and we strive to produce the best quality content for them to enjoy, whether it's a recipe, video or an in-depth feature about a food producer or manufacturer.
We're looking for a talented and dynamic video producer to join our company. You will work primarily across deliciousmagazine.co.uk and associated channels, starting as soon as possible.
Successful applicants will be invited for interview via video call.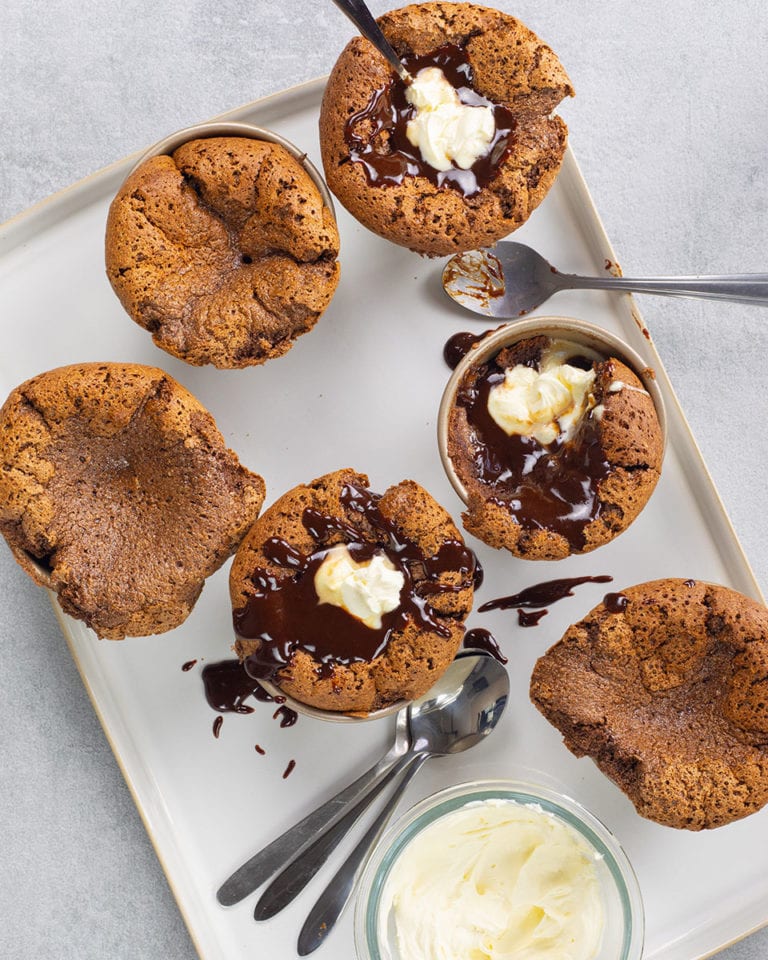 This is a lynchpin role in the company's development and the successful applicant will be a team-player, who not only stands out from the crowd, but most importantly is brimming with new ideas and a deep passion for food.
Who we're looking for
You will have a proven track record of producing, editing and publishing successful, high-quality and innovative video content, preferably in a food context. Ideally you will have recent experience working in a digital publishing environment and can prove a clear understanding of popular video culture and be eager to spot the next big food trend.
Key attributes
Adept at switching between longer-form editorial content to short, snappy social videos to grab the audiences attention.
In-depth knowledge of the latest trends in video and film-making, as well as our competitors and platforms.
You have recent experience of producing content that has the ability to go viral, and will be able to measure the success of videos through analytics.
Impressive video editing experience using the Adobe Suite (After Effects/Premiere Pro).
Competent graphics and animation skills.
Experience of working across all social media platforms.
A self-starter, you have the ability to manage your own workload, working to tight deadlines as well as managing longer term projects.
Video art direction experience is essential – you will need the confidence to direct a mix of experienced and inexperience food experts and commentators and have the skills to encourage their personalities to shine and get the message across.
Useful to have presenting experience of your own or the desire to be behind as well as in front of the camera.
You won't be afraid to get stuck in, and any hands-on food experience or culinary qualification is a bonus.
Please note: we can only accept applications where applicants can demonstrate published video experience.
Role and responsibilities:
Reporting to: the Publishing Director
To work closely with the Eye to Eye Media food desk to produce engaging video content, from the original idea and concept to editing the final video.
To write clear shoot briefs, as agreed with the head of digital / head of design that capture the brand identity.
To work with the food desk and shoot production manager to co-ordinate video shoots and talent as required.
To work closely with the digital team to identify key trends and video opportunities for editorial projects and commercial clients.
To work across live social media platforms such as Instagram Live and IGTV.
To work collaboratively with the Food desk and editorial desk to maximise video opportunities in the digital editions of our print products.
To collaborate with the marketing department to create targeted promotional content for Eye to Eye Media, to help promote print products, subscriptions, reader offers etc.
To help identify and collaborate with food talent and influencers.
To communicate efficiently with the wider Eye to Eye team via collaborative products such as Trello and Slack.
To be in constant communication with stakeholders in order to manage the review and sign-off for video projects.
Closing date and how to apply:
Please submit your application by 12 noon on 25th September. Please send your CV and any portfolio work to Fiona.logan@eyetoeyemedia.co.uk including 3 reasons why we need to meet you.