What to plant in July
It might be mid-summer, but July is the time to plant new potatoes, parsley and kale, ready to use in your kitchen in months to come
New potatoes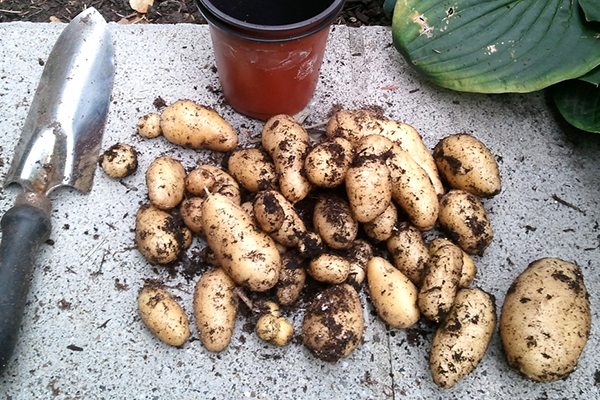 Plant some seed spuds now and you can get your own fresh, earthy autumn crop of delicious new potatoes. They're easy to grow and rewarding to harvest – children will love to help.
Buy your seed potatoes by mail order (those for summer planting are kept in cold storage).
Use large (35cm) pots or old compost bags – cut the bags along the top (if you haven't already), turn them inside out, roll over the tops so they stand upright, and pierce drainage holes in the bottom. Alternatively, buy special tall potato planters.
Half fill the containers with multipurpose compost (or, for economy, mix the compost with equal amounts of soil) and place them in a sunny, airy spot.
Plant the tubers about 5cm deep, one to a pot or three to a bag. They will quickly produce sturdy green shoots.
Keep adding more compost in stages to almost cover the shoot tips until the container is nearly full, then let the plants spread. Keep the full-grown plants well watered, and feed them regularly with a general-purpose fertiliser.
It takes only about 12 weeks for tubers to become golf ball-sized – delve into the bag and remove a few (this is the magic bit for kids), then leave the plant to produce more. When the foliage starts to die back as the weather gets cooler, simply tip out the compost and harvest the rest.
Varieties to try
'Sarpo Una' (from Thompson & Morgan) is resistant to blight, a disease that can turn leaves brown and rot the tubers.
Kale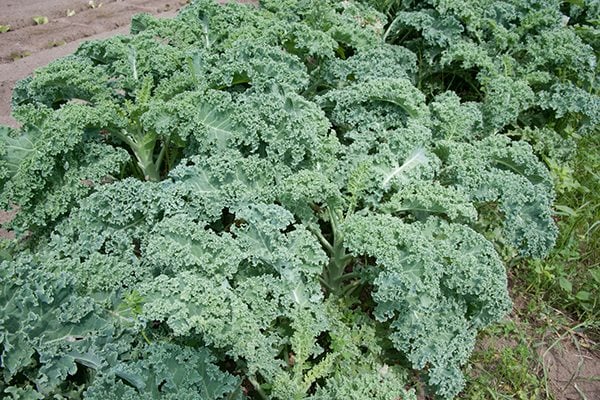 Dwarf types of this winter crop are great value for a small plot. Their ornamental leaves make tasty and nutritious greens throughout the autumn, and are followed by sweet, tender shoots in spring.
Sow seeds thinly, 1cm deep, in rows 20cm apart across a bed. When the seedlings are a few centimetres tall, thin them (remove some) to leave the plants 20cm apart. Add the thinnings to salads or stir-fries.
Pigeons and caterpillars are the main enemies of kale – cover plants with a small (7mm) mesh net (from Harrod Horticultural) to prevent attacks from both these pests.
Varieties to try
'Dwarf Green Curled' and 'Red Winter' (both from The Organic Gardening Catalogue).
Parsley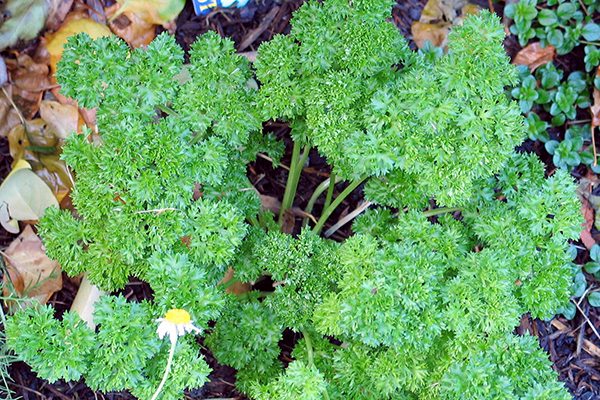 Summer-planted parsley gives crisp leaves in autumn, and looks great in beds and pots.
Buy only small, young plants.
Plant them 30cm apart in a well-composted patch on the veggie bed, or in large (30cm) pots; water and feed plants in pots regularly.
Varieties to try
Any curled parsley. French (flatleaf) parsley has a stronger flavour, but grows more sparsely in pots than in the ground.
Subscribe to our magazine
Subscribe to delicious. magazine for HALF PRICE
Subscribe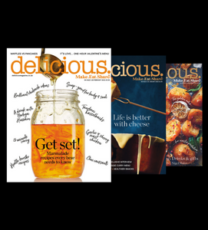 Join our newsletter
Packed with menu ideas, recipes, latest competitions and more...