What to plant in October
Plant fruit in October to ensure you'll have a ready supply of your own fresh summer berries. Meanwhile, winter is on the way, so protect your pots.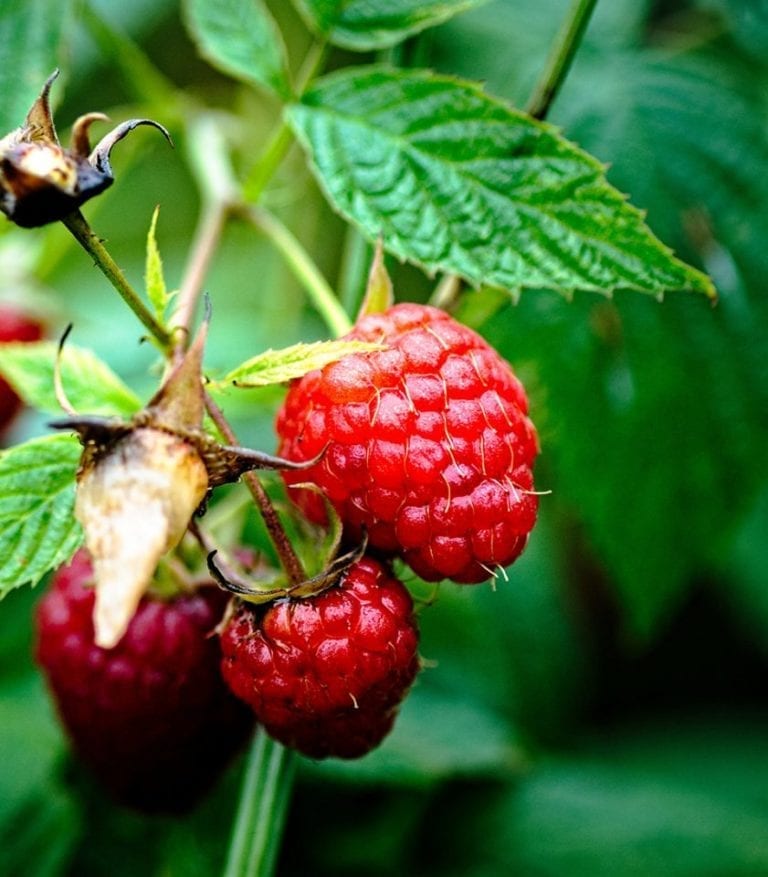 Raspberries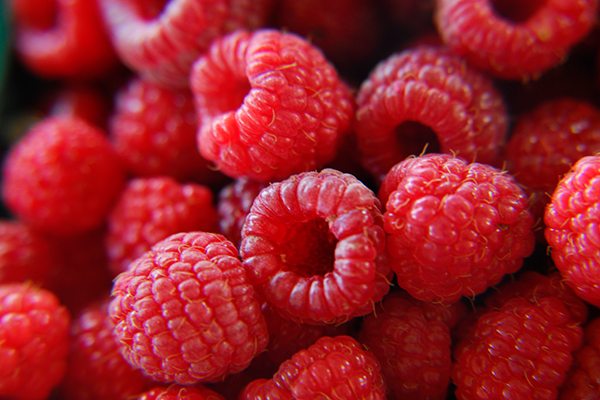 Raspberries, picked ripe and sun-sweetened straight from the cane, are a treat compared to over-chilled supermarket fruit. Find space for them in a small garden by growing several plants round a single post (see below) – you'll get enough juicy, tasty berries to eat fresh or fill summer puddings. Canes planted this autumn will give a harvest in their second summer and even heavier crops in future years.
Raspberries will grow in most well-drained soils, except ones that are very chalky. Those in an open, sunny spot will give the best crop.
Sink a 2.4-metre-tall fence post into the ground to a depth of 75cm, and prepare a circular bed around it, a metre in diameter, removing weeds and forking in several bucketfuls of compost.
Plant three raspberry plants (known as canes) about 40cm apart around the post, spreading the roots out and firming the soil over them so the bases of the canes are about 5cm deep.
Next summer, cut off the old bits of cane, right down to the ground, and tie the new shoots that emerge to the post, using garden twine. Keep them well watered and weeded – they will fruit the following summer. After harvest, simply cut the fruited canes to ground level again, then tie the new, replacement stems to the post as they grow, limiting the number of stems to four or five per plant, and cutting off any others.
Varieties to try
'Malling Jewel' – early berries renowned for their flavour, borne on easy-to-manage canes, from Welsh Fruit Stocks or Ken Muir.
…and more unusual berries
Train berries like loganberries up a wall or fence for an attractive screen and tangy summer fruit.
You need a 2-2.5-metre width of fence or wall for each plant. Fix strong horizontal wires, spacing them 30cm apart with the lowest wire 60cm above ground.
At the central point, prepare a bed as for a raspberry cane, at least 30cm from the fence.
Train new shoots along the wires. Cut them off at ground level after fruiting (which happens from year two) to be replaced by new shoots from the base.
Varieties to try
'Thornless' loganberry: sharp when raw but wonderful cooked. 'Buckingham' tayberry: thornless canes, sweeter than loganberries (both from Ken Muir). Japanese wineberry: aromatic berries on pretty canes (also from Ken Muir).
Pot protection
Winter is coming, and containers of veg and salads risk waterlogging and frost.
Ensure they have drainage holes, and raise them up on bits of old tile or purpose-made 'pot feet' to help moisture escape.
In cold snaps, wrap with bubble wrap or hessian, tied with string. Or, buy 'pot jackets'. (Pot feet and jackets from garden centres or Harrod Horticultural).
Subscribe to our magazine
Subscribe to delicious. magazine for HALF PRICE
Subscribe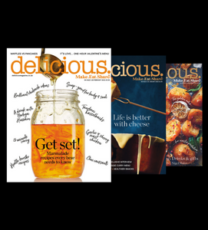 Join our newsletter
Packed with menu ideas, recipes, latest competitions and more...