Who 'took the biscuit' in episode two of Bake Off?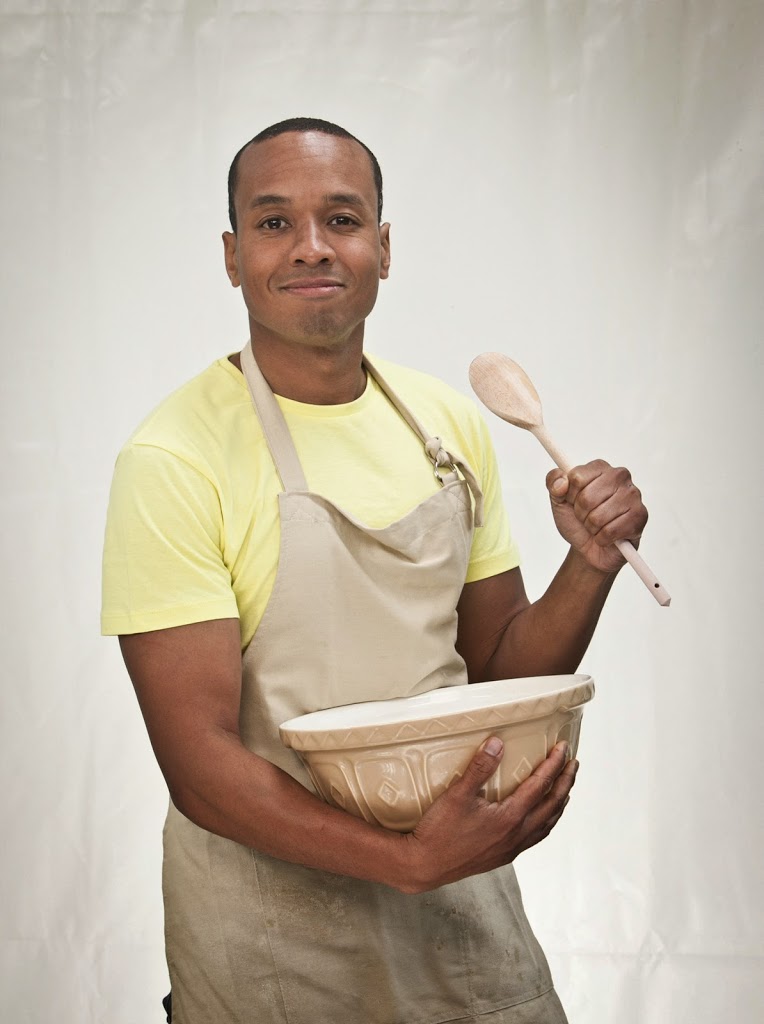 Enwezor left the tent in week two
Biscuits, everyone loves biscuits. Indeed our own poll a few weeks back revealed the ginger nut as your favourite. Of course this being Great British Bake Off, no simple biscuit will do. They have to have the GBBO magic – that little bit extra to please Mary and Paul.
I thought this was a really well balanced episode. People often think of baking as centring around sweet things, so it was nice to explore, if only briefly, the savoury biscuit as a vehicle for cheese.
Norman's farthing biscuits, which even warranted a handshake from Paul. However Norman did let himself down on the showstopper with his puritan attitude and lack of design skills, consequently his 3D biscuit scene was a little underwhelming.
The 'here comes the history bit' segment on the history of the ice-cream cone was interesting. I'm so glad the production team kept this in, as my suspicions were it would be first for the chop in the move from BBC Two to BBC One.
Chetna had a lucky escape when she put the chocolate on the top of her florentines.
Despite Mel Giedroyc describing Iain as the Vincent Van Gogh of baking, I think he's hanging on by the hairs of his beard at the moment. He's just too inconsistent.
Diana's comments about the flavours (chilli and such) the younger people used were interesting.
Both Diana and Norman raised interesting questions about age and experience versus the approach taken by younger cast members.
I don't know about you, but on appearance alone (which is the only way we viewers can judge, as we can't taste it) I thought Luis' george and the dragon biscuit sculpture in the showstopper was superior to Richard's pirate island one. It was interesting that the creations from bakers who went for the 'slotting large biscuits together' method looked cleaner and more dynamic than those who selected the 'glue of chocolate' approach for their pieces.
Enwezor was doomed the moment he told Mary he'd bought in fondant rather than making his own. Of his finished results Paul said "it's just a pile of biscuits" – which it was. Also Enwezor's judicious pruning of his florentines with his much-loved cookie cutter probably sealed his fate. But did he deserve to go? Or would you have preferred see Iain, Diana or Chetna take the long walk back to the big house? Let us know in the comments box below.