Why you should eat real food… that eats real food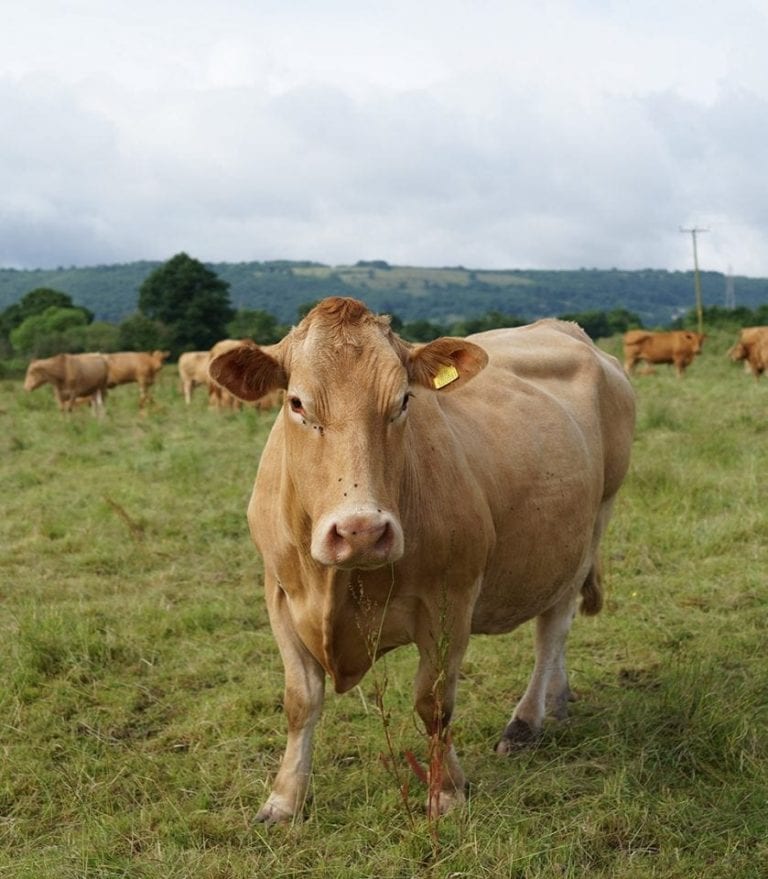 Farmdrop – the ethical online grocery company – tells us what we need to know about pasture-fed beef, why it's growing in popularity, and why it's important for your own health and the environment to eat real food that eats real food.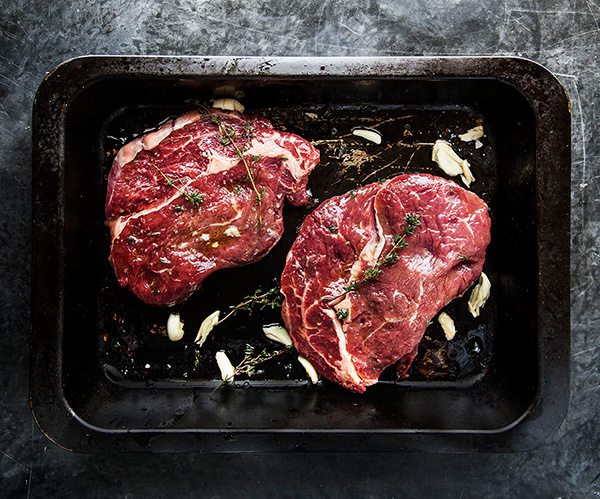 Pasture-fed ribeye beef from Farmdrop
Most people are aware of the health benefits of eating fresh ingredients but there's growing evidence to show that meat and dairy taken from animals that eat only pasture (grass and forage), rather than manufactured grains, not only tastes better but is also more nutritious.
What is pasture-fed?
Pasture-fed refers to the animal's diet. It covers more than just grass, and includes herbs, flowers, clover and other legumes, collectively referred to as 'pasture'. Interest among producers and customers in 100 per cent grass-fed beef has increased in recent years, and there are now over 70 farms across the UK that carry the Pasture for Life certification.
Why might pasture-fed beef be better for your health?
Pasture-fed beef is leaner than its grain-fed alternative and yet has higher levels of good fats such as omega 3. A study by the British Journal of Nutrition revealed that people who eat moderate amounts of pasture-fed beef receive a healthier level of essential fats compared to people eating the grain-fed alternative. But the benefits go beyond good fats. Several studies show that fully grass-fed animals also contain considerably more vitamins and minerals such as beta-carotene and vitamin E.
But how exactly is it healthier? Plants naturally produce their own powerful antioxidants to protect themselves from UV rays, disease and premature ageing. When this pasture is digested by the cows, the nutrients accumulate in their fat, and are transferred to us humans when we eat their beef.
How is pasture-fed beef better for the environment?
Pasture-fed methods do less damage to the environment. According to Graham Harvey, agricultural advisor to the BBC's show The Archers, clover-rich pastures do not need to be maintained with any fertilizers or pesticides, and that includes those nitrates which are a major source of harmful carbon emissions.
Encouraging cattle to graze on pasture also increases the fertility of the soil. One British experiment compared the sustainability of food from grassland and from cultivated crops over a 30-year period, and showed that soils under pasture retained higher levels of carbon in the ground and more organic matter compared to intensively cropped soil.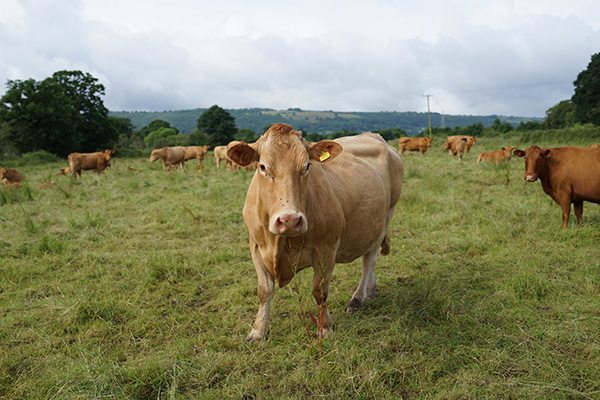 And what about the benefits for the farmers and animals?
Compared to imported grain, grass and pasture is a cheaper and more stable feed for cattle, which makes life easier for the farmer. Cows that are fed a natural diet of pasture and forage also tend to require less veterinary attention.
Pasture-fed pioneer, West Country farmer and Farmdrop supplier, Luke Hasell, feeds his herd of 70 South Devon breed cows only grass and forage for their entire life. Luke is a firm believer in the pasture-fed method: "Much of our production happens on the basis of rotating different crops, starting with red clover followed by white clover, then peas and vetches – we make forage from that so the cows get a good winter diet too."
Pasture vs Grass-fed: you need to know the difference
Misleading labels make it harder to identify when the meat has been fed 100 per cent only on pasture. As Luke Hasell explains, "it can be difficult for consumers to recognise when meat has been fed 100 per cent only on pasture as some meat in the UK is already sold as 'Grass-Fed' even if livestock have also eaten cereals."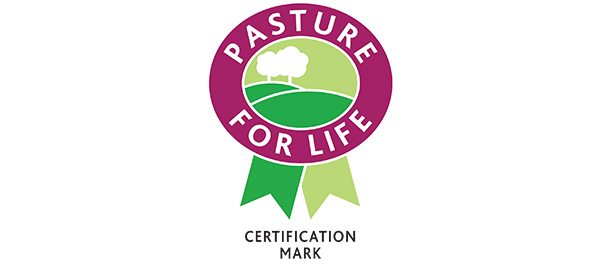 So when shopping for meat reared exclusively on pasture, customers should look out for the official certification mark from the Pasture for Life Association, which only applies to produce sourced from animals reared on a wholly pasture-fed diet on certified farms.
This was a guest post from Farmdrop – the online ethical grocery company based in London that delivers delicious food direct from local farmers and producers straight to people's doors. The products are up to five times fresher than supermarkets.
Farmdrop also has an exclusive discount for delicious. magazine readers. Get £25 off your first order when you spend over £50. Enter code: delicious at the checkout.
Subscribe to our magazine
Subscribe to delicious. magazine this month for a half price subscription
Subscribe