Win a KitchenAid and a box of Merchant Gourmet goodies, worth £550!
The plant-based specialist Merchant Gourmet is offering you the chance to win a selection of its latest plant-based Christmas range, plus a KitchenAid! Enter this competition today and you could enjoy a plant-based Christmas dinner that includes all of your favourite seasonal staples.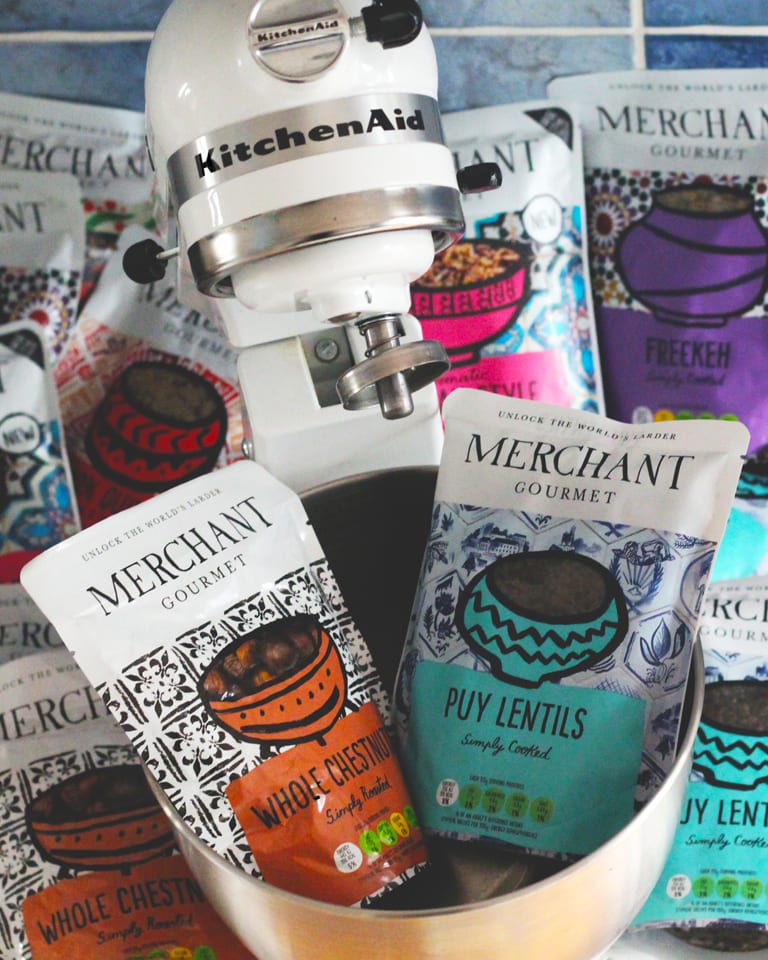 Did you know the Christmas dinner first became popular in England as early as the 16thcentury? Today, almost 500 years later, it's still considered to be an important seasonal tradition for people around the world. Of course, times have changed and so have our eating habits – which is why Merchant Gourmet wants to help you enjoy a festive feast this year that caters entirely to a modern-day palate.
Merchant Gourmet is on a mission to help as many people as possible discover the true pleasure of plant-based food and eat less meat. Since 1995, its team of foodies have been scouring the globe sourcing the very best ingredients and working with top chefs to create top-quality food.
And now, with a passion for plant-based simplicity and an appetite for change, Merchant Gourmet has launched a completely plant-based Christmas menu, just in time for you to enjoy a more thoughtful approach to the big festive meal. It includes wonderful seasonal staples made with lentils, grains and chestnuts, such as vegan pigs in blankets and even Boxing Day leftovers, so you won't have to make any compromises when it comes to taste – or your environmental values. All the more reason to celebrate!
Excited by the thought of a Merchant Gourmet Christmas? Then enter this fantastic competition now and you could be in with a chance of winning an entire bundle of Merchant Gourmet goodies, plus a KitchenAid!
Discover Merchant Gourmet's full plant-based Christmas menu here.
How to enter
For your chance to win a box of wonderful Merchant Gourmet goodies, as well as a KitchenAid worth £550, simply log in and answer the following question.