Win a luxurious Christmas hamper every day for 12 days!
Oops! This competition has now closed. See all our current competitions instead. 
To give our delicious. readers that ultimate festive feeling, we've teamed up with 12 iconic foodie brands to bring you the 12 hampers of Christmas. For each day of the Christmas advent, we'll be giving away a festive foodie hamper. Discover more below…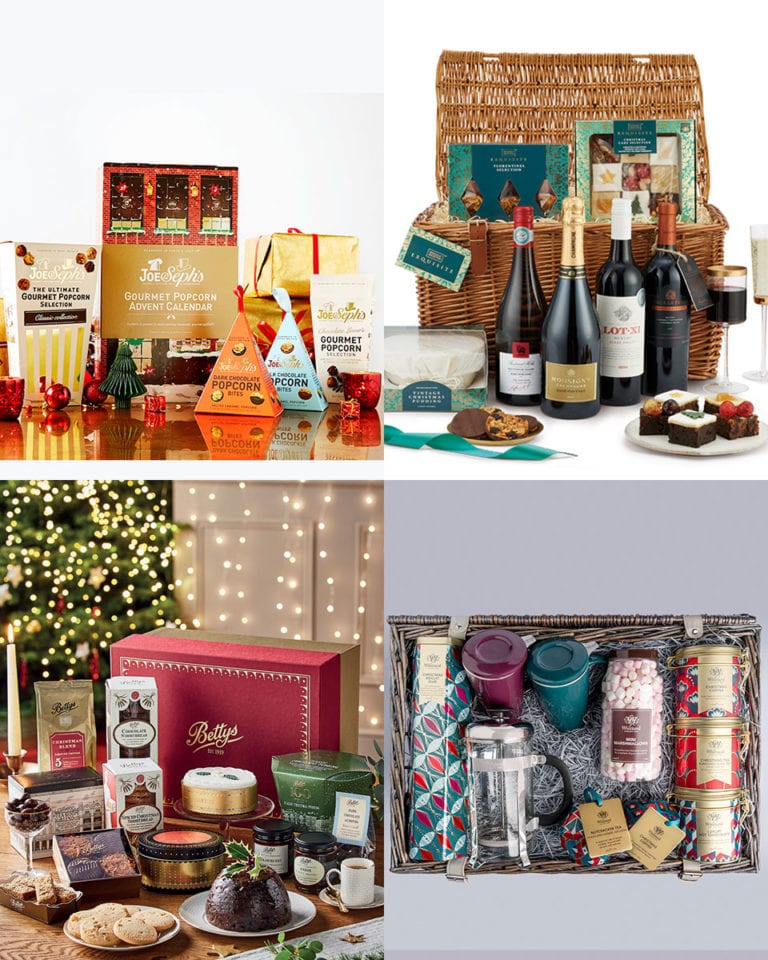 The best part? You can enter all 12 competitions!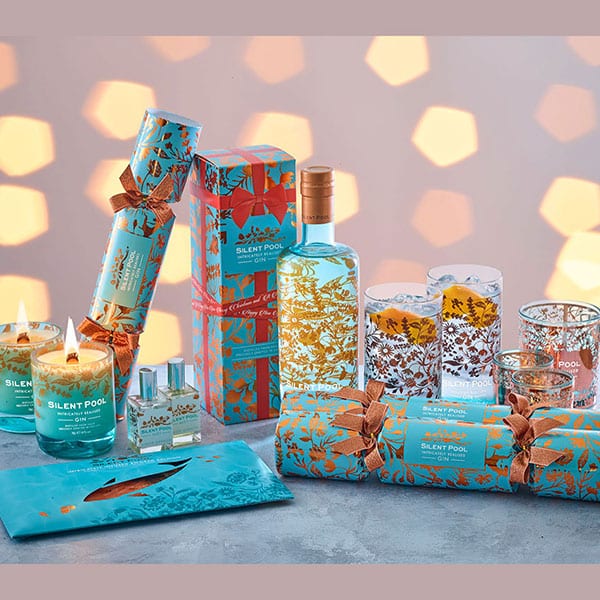 The award-winning distillers at Silent Pool Gin are offering one lucky winner the chance to receive a festive hamper packed full of goodies.
The winner of the competition will receive two bottles of Silent Pool Gin in beautifully designed bottles, four stunning copa gin glasses, two tumblers etched with the signature botanical design, two liquid garnish mists, one handcrafted candle, six luxury Christmas crackers and two packs of Silent Pool Gin Infused Smoked Salmon.
2.  Win a Chococo chocolate hamper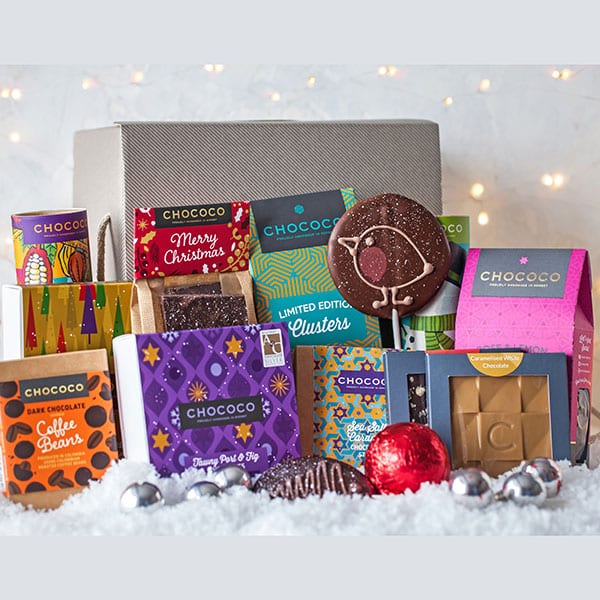 The award-winning artisan chocolatier Chococo are offering one lucky winner the chance to receive a festive hamper packed full of goodies.
The lucky winner will receive a Giant Assorted Christmas Chocolate Hamper packed full of both annual best sellers and new seasonal chocolate delights, including a Festive Collection box of 16 fine seasonal chocolates, a box of 9 award-winning Tawny Port & Fig chocolates, dark chocolate clusters spiced with orange, cardamom & pistachio, and much more. 
Don't miss out on getting your hands on the Il Massimo hamper with a selection of Carluccio's popular treats, all wrapped up in a signature blue box.
The hamper features a bottle of Prosecco Valentina for you to pop open and enjoy with friends and family, whilst tucking into Carluccio's sweet treats such as the famous gold coins, crunchy Biscotti all'Albicocca, melt in your mouth Stelline di Cioccolato and chocolate covered candied fruit, otherwise known as Clemente in Camicia. Other products such as Torcetti, Cioccolata Fiorentina and Amaretti Tradizionali, are also included. Don't fret, Carluccio's has also thrown in an Italian Christmas staple, the Panettone Milano. What's more, the winner will also receive a £25 voucher to spend in any of their UK restaurants!
4.  Win a traditional hamper from Bettys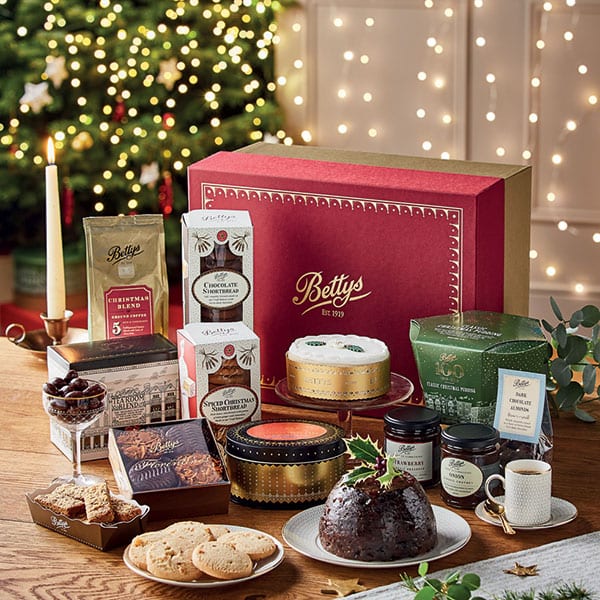 We've teamed up with Bettys bakery and tea rooms to offer one winner the chance to win their Classic Christmas Gift Box, packed with festive family favourites for a truly magical Christmas.
Included in the Christmas hamper is a wonderfully fruity Christmas Cake, a rich, slowly matured Classic Christmas Pudding as well as a host of treats that add extra sparkle to your celebrations.
5.  Win a luxury food hamper from Aldi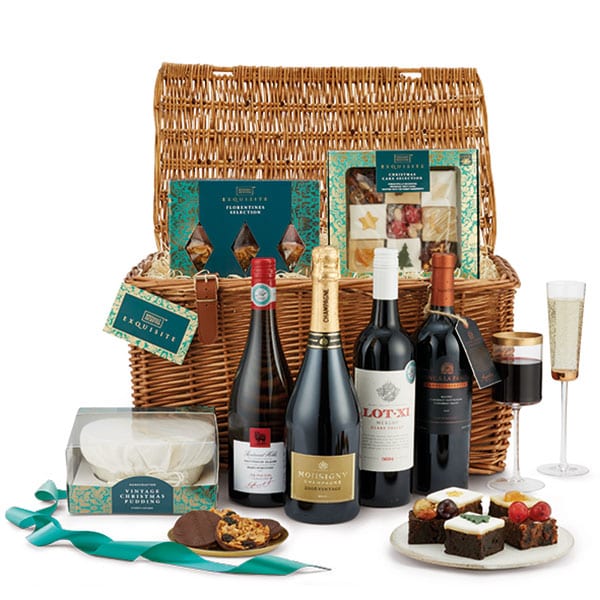 Want to get your hands on one of Aldi's famous festive hampers? Enter now and and one lucky winner will have it delivered just in time for Christmas!
Aldi's Specially Selected Exquisite Hamper, worth £89.99, is a truly special gift for wine lovers. Presented in a large wicker basket and hand-tied with a turquoise ribbon, it includes three bottles of Aldi's most premium wines, a vintage Champagne, a selection of artisanal confectionery and the award-winning Specially Selected Exquisite Vintage Pudding. There's also a £50 voucher tucked inside.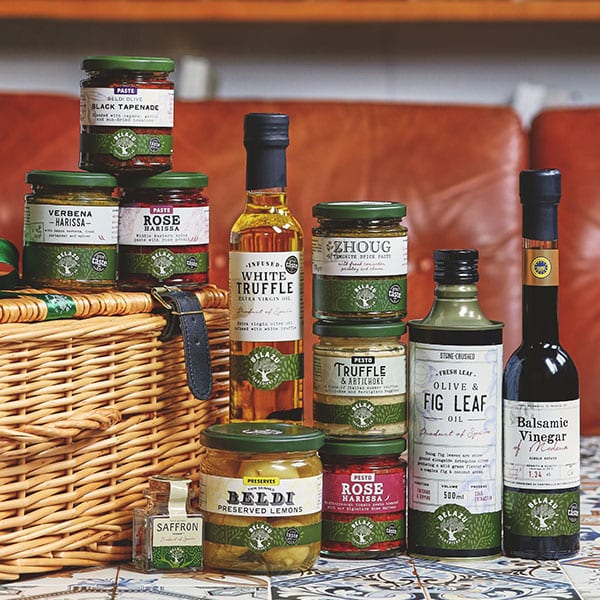 Belazu's limited edition luxury hamper is back by popular demand and we've got two hampers to give away!
Full of some of their most premium ingredients and innovative launches, this is the perfect gift for cooks to get really creative with. Alongside a range of chef-quality ingredients, the hamper includes a Fig Leaf and Arbequina Olive Oil, a Truffle and Artichoke Pesto, category 1 Saffron and a 1.34 Balsamic Vinegar of Modena. If you just can't wait to get your hands on one, you can order yours before Christmas from Belazu.
7.  Win a luxurious hamper from Whittard of Chelsea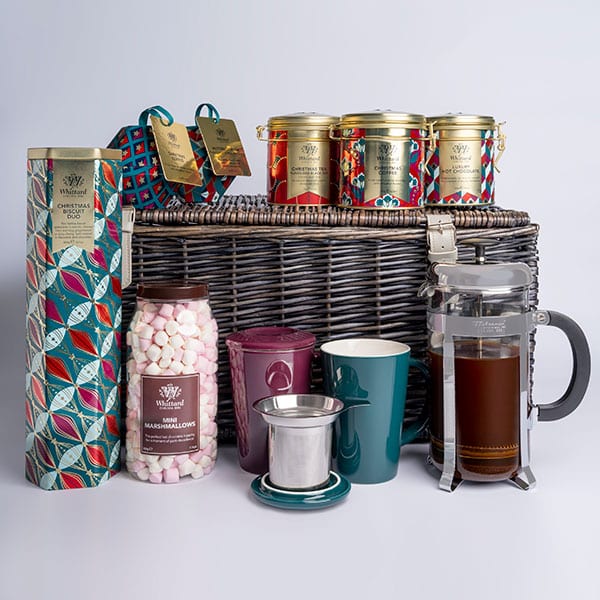 Whittard of Chelsea are offering one lucky winner the chance to receive one of their gorgeous Christmas Emporium Hampers.
The winner of the competition will receive three clip top tins filled with their aromatic Christmas Coffee, spice-rich Christmas Tea and indulgent Luxury Hot Chocolate; a delightful Nutcracker Tea Bauble; a tin of scumptious Christmas biscuits; a jar of Mini Marshmallows; an elegant silver cafetière and last but not least, two chic Pao Mugs. Now that's quite the showstopper!
8.  Win a cheese hamper from Paxton & Whitfield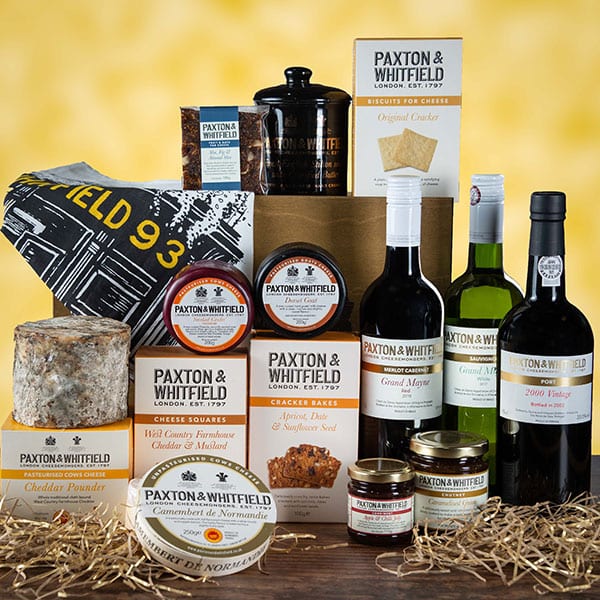 Paxton & Whitfield is the UK's oldest cheesemonger, having been granted its first Royal Warrant by Queen Victoria herself back in 1850. We've teamed up with this iconic cheese brand to offer one lucky winner the chance to receive a festive hamper packed full of goodies.
The lucky winner will receive The Kensington Hamper, which contains a selection of five of Paxton & Whitfield's own cheeses, accompanied by a sumptuous range of accompanying preserves, biscuits, sweet treats and alcohol; all presented in a traditional wooden hamper box.
9.  Win a coffee hamper from Barista & Co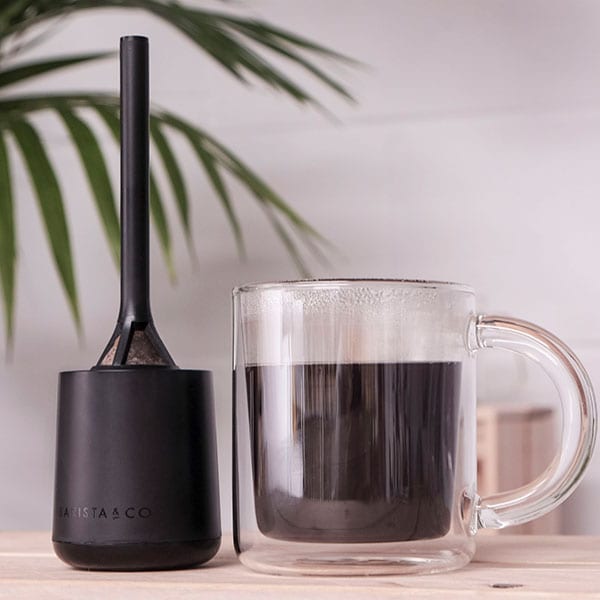 UK-based Barista & Co is a seriously stylish coffee brand that takes influence from the way people live and drink. This Christmas, they're giving one lucky the winner the chance to win the ultimate coffee lovers bundle, worth £250.
The winner of the competition will be able to master the perfect brew with a sensational coffee-filled hamper which contains all the equipment, cups, and coffee to make expert coffee at home.
10.  Win a popcorn hamper from Joe & Seph's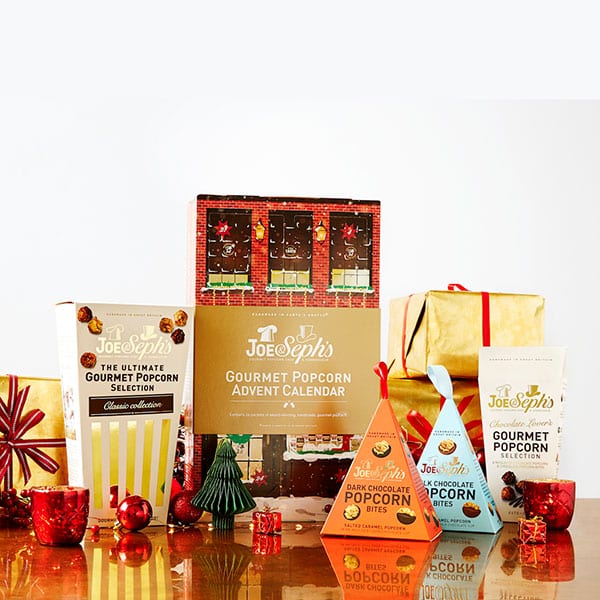 Family business Joe & Seph's are offering one winner the chance to get their hands on a hamper filled with lots of delicious goodies, including their fantastic gourmet popcorn.
The elves in their North London production kitchen have packed up all of their festive favourites, including The Ultimate Popcorn Selection Box, their Orange Chocolate Caramel Sauce, a trio of mini gift boxes and their Chocolate Lover's Popcorn Selection Box.
11.  Win a Lakeland baking hamper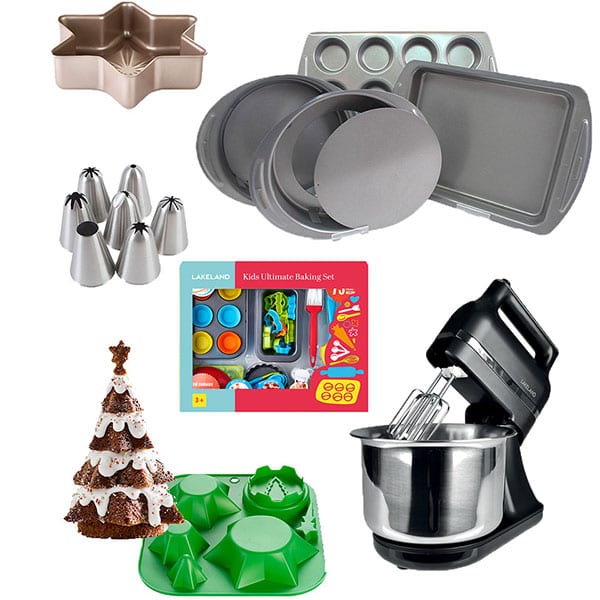 We've teamed up with Lakeland to give away a festive baking bundle, worth £150!
Be in the chance to win a Lakeland 2-in-1 hand and stand mixer in matt black. Alongside this amazing mixer, you will also win the Kids Real Cookware Ultimate Baking Set, the Speciality Bakeware Star Cake Tin, the ChristmasTree Cake Mould, Professional Piping set with 7 different nozzles and 1 reusable piping bag and finally, a Lakeland 4 piece cake and brownie tin set, to help with all your baking needs and projects.
12.  Win a Majestic voucher and build your own hamper!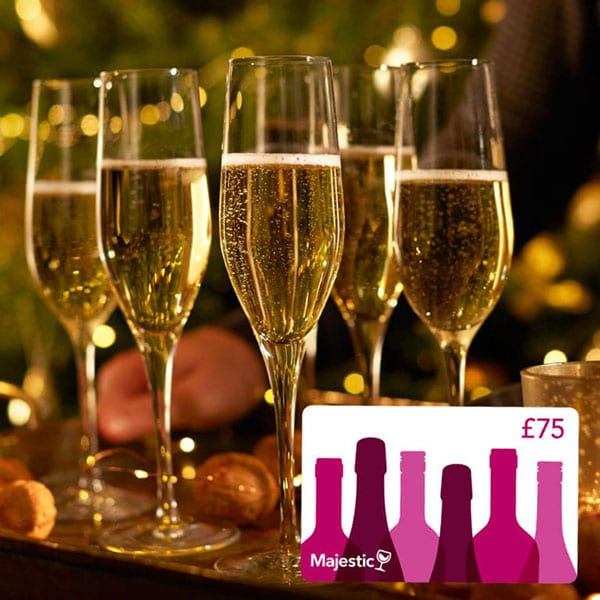 The UK's leading wine specialist, Majestic are offering two lucky winners the chance to create the booziest festive hamper this Christmas, each worth £75. Whether you fancy champagne, prosecco, red or white, the choice is yours!