10 questions with food stylist Lisa Heathcote
Food styling for TV? Sounds like an ideal job to us, especially when the show in question is called Delicious. How could we resist finding out more?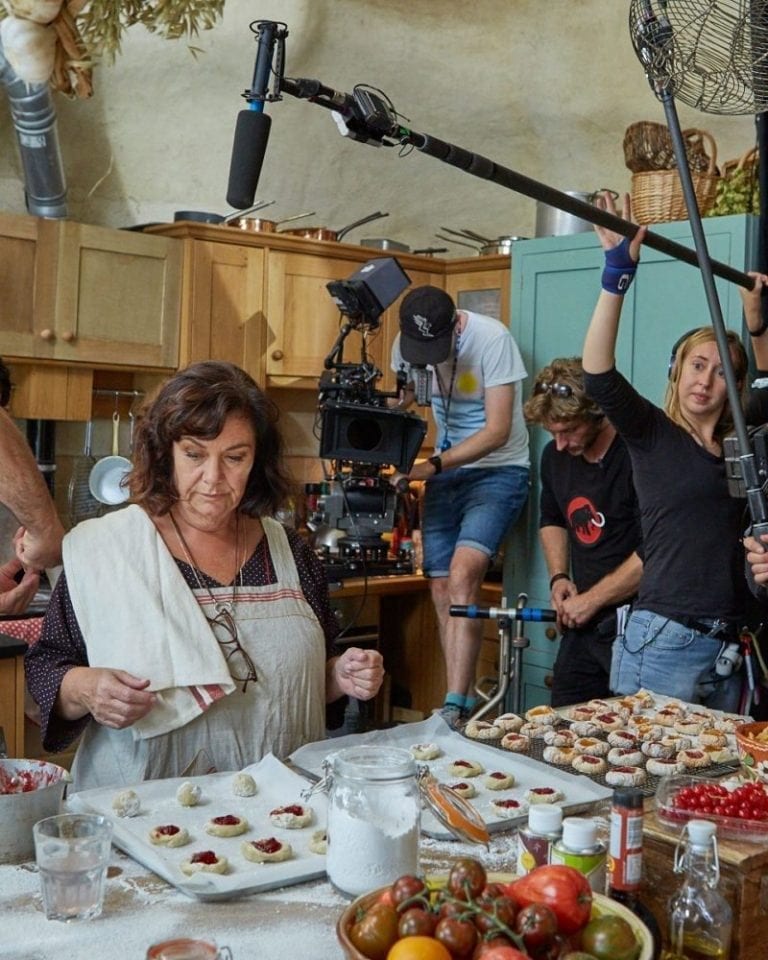 TV food stylist to the stars, Lisa Heathcote, gave us the lowdown on cooking on set, including her latest work for the second series of Delicious, with Dawn French and Emilia Fox, which is back on air on SKY One on December 29th 2017, 9pm.
How did you get into food styling for TV?
I wanted to be a ballet dancer, but decided the career would be too short. So I went and did a Leith's course, and started cooking in seriousness. I also did foundation art, and quickly discovered that food is just another medium to create with. Art, plus food, plus a background on the stage was a killer combination for this career.
How did you plan the food when shooting Delicious?
The programme Delicious is all about the food, in fact, it's almost its own character. So I really had to consider all aspects, starting each day with a blueprint of what was needed at the Penrose Hotel. It was hugely important that the food made sense. I had to look at the schedule and script then work out what food would be prepared in the day, for a night-time service, for example. Then I had to think, what would be visually appealing? What could be recreated again and again if more than one take was needed?
Do the actors really cook the food?
In a way. But mainly I help create the illusion that they do. If Dawn French's character Gina was making a pie, say, I'd show her a technique with pastry to carry out on camera. When the final dish comes out of the oven, the viewer can then make the connection of her skills to the finished dish – and it becomes seamless in their eyes.
What are the hours like? Do you have an assistant?
On Delicious, there were two assistants – partly down to the geography of the locations. In the kitchen at Port Eliot, we could be creating five or six scenes a day. As each scene moves along on schedule, we could be running up and down fields and cobbles with dishes. On a scene change, it's all hands to the deck. Hectic stuff. Lots of planning and preparing.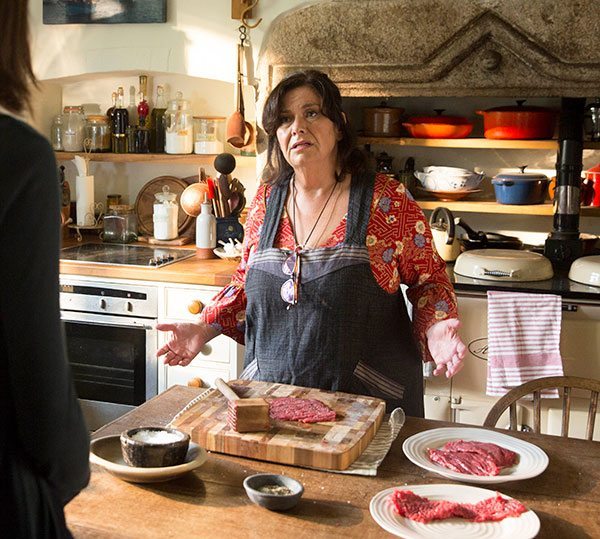 What do you do if an actor is vegetarian, and the dish has meat in?
I've had to cater for all sorts of diets and allergies in my time. At Delicious, everyone ate everything – it was harder to stop them eating.
And I enjoy a creative challenge. On one set, I needed to create a vegan steak tartare. I found a product that was plant-based, coloured it, then cut it in a similar way to meat. By the time the usual garnishes were added, viewers were able to make sense of it.
To create vegan salmon, I once used agar agar, coloured it pink, flavoured it with coconut water and lay it in flat sheets.
What will all actors eat?
Cucumber! I always take one on set.
What's the worst food to cook on TV?
Soufflé. Always a struggle, especially with the timing. You can cheat it with just egg whites and then brown it – in fact, I did this in a car park for Downton Abbey! Fish is also difficult, due to the smell, and there was a lot of seafood on Delicious.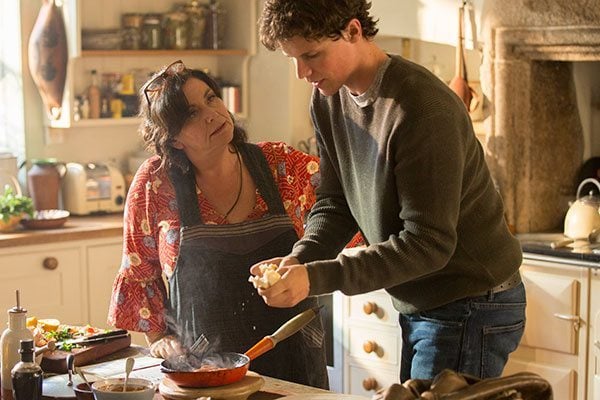 Has anyone you've worked with got chef potential?
All the actors improved the more I worked with them. Almost all of them would be the first to say that they're actors, not cooks. But by way of example, Dawn has a lot more confidence in cooking. When a flambé scene resulted in flames shooting in the air, she calmly clapped a lid on the dish, no panic whatsoever.
We'd always read the script together, discuss what techniques or food needed to be done. That way, there were fewer surprises on the day. Apart from the flambé maybe…
What's your essential piece of kitchen kit at home – and on set?
I always use my own Robert Welch knife, which is a perfect size and weight. It's still in the battered old box it came in! I've also got a funny horseshoe whisk, like a bartender's whisk – that will get any lump out of anything – can flick sauces, whisk things up, get things off the bottom of pans. And my runcible spoon. It's really beaten up, and I use it for measuring.
What's your advice for someone who wants to get into food styling?
You must have a knowledge of food, as you'll need to know how it'll behave say, under studio lights.
You've got to be adaptable – things can change rapidly on set. And you can't be precious about what gets seen, what gets cut.
You'll need to be resilient too – you're unlikely to be cooking in a top of the range kitchen, more likely a tent out back.
Lastly, you need to function in the morning! With a call time of 8am, you could easily be getting up at 5am to be on set, and crucially, prepared, on time. Days are long, often finishing around 9pm.
You can see Lisa's work in action when Delicious is back on air on SKY One and streaming service NOW TV from Friday 29 December 2017 at 9pm. And give Lisa a follow on Twitter, too.
Subscribe to our magazine
Subscribe to delicious. magazine for HALF PRICE
Subscribe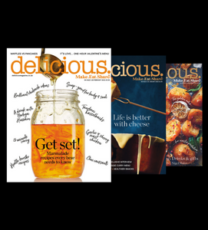 Join our newsletter
Packed with menu ideas, recipes, latest competitions and more...