Want to advertise with delicious.?
Whether you would like to advertise in print or online, partner or run a social campaign with delicious., find all the details you need in our downloadable media pack 2020.
We're happy to discuss all ideas you have, to see how we can help you bring them to life.
Find our main advertising and publishing contact details on this page too.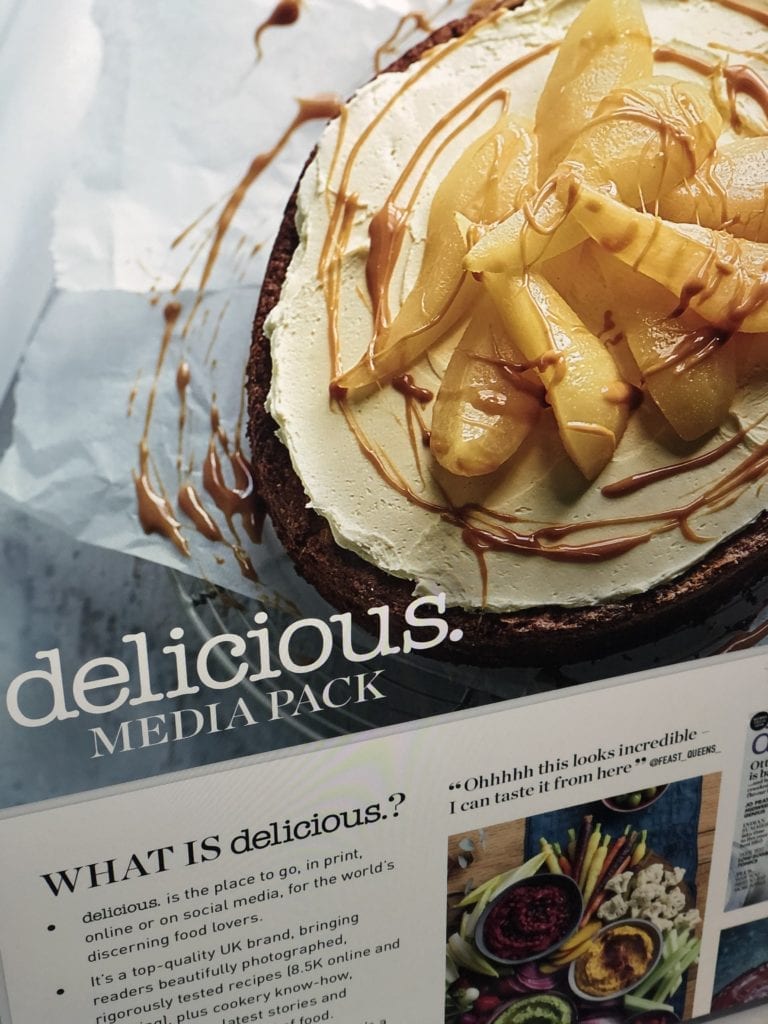 What's in the media pack?
You'll find all you need, from details about our audiences on social, digital and print, our cross-platform reach, and our rate card for 2020.
Download the delicious. media pack (5mb)
Just need some contact details?
Then here you go.
delicious. is produced by Eye to Eye Media, a leading food content agency.
Our address is 70 Newcomen St, London SE1 1YT
Looking to advertise with delicious.?
Call Liz Reid on 020 7150 5439 or email liz.reid@immediate.co.uk
Looking to partner with delicious.?
Call Roxane Rix on 020 7150 5039 or email roxane.rix@immediate.co.uk
Looking for bespoke recipe writing, food content creation, photography or video?
Email adrienne.moyce@eyetoeyemedia.co.uk