Behind the scenes at delicious. magazine: meet our team!
If you're a fan of delicious. magazine and website, you've probably salivated over our life-changing cinnamon buns more than once and it's likely you've gossiped with friends over our best-ever-bolognese but have you ever wondered how these ingenious food creations have landed on the pages of delicious. magazine or on your screen?
It's time to meet the team behind the scenes, including our food team who test all recipes.
Find out all the essential information about our recipes too, including an explanation of our recipe symbols.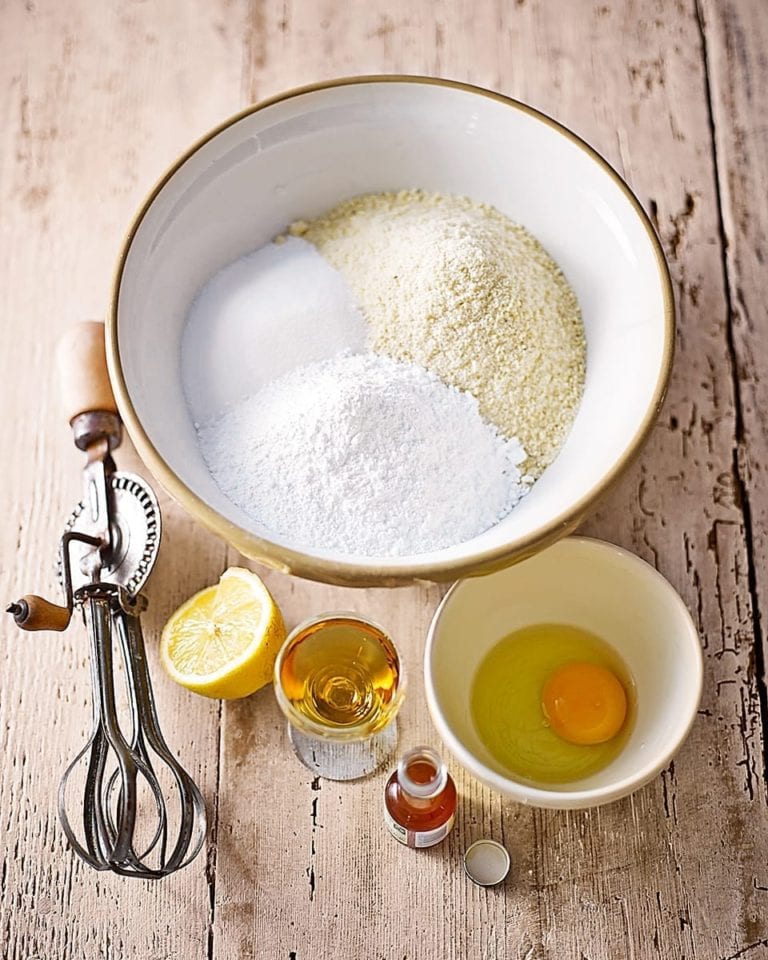 We're a dedicated group of people, with years of experience in food and home cooking, in all its guises – from the stories behind food, to creating and testing recipes. We call on a wider group of trusted food writers, expert photographers and food stylists too, to help bring you the best possible content – from the way it looks, to the way it tastes.
Meet the food team!
Jennifer Bedloe aka Jen
Food editor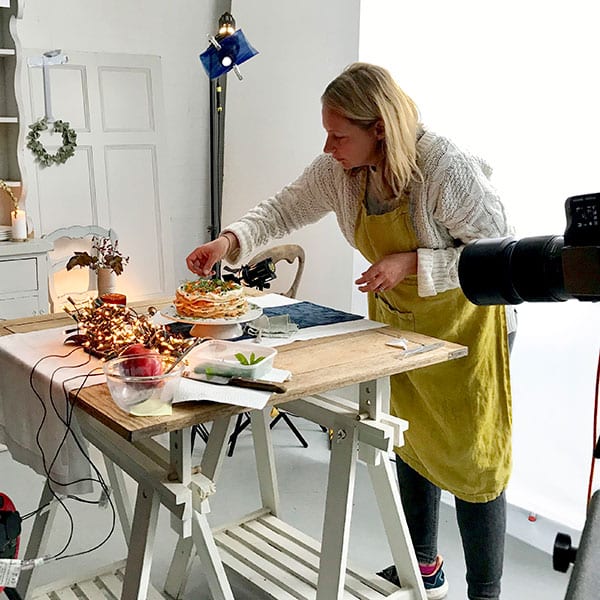 A little bit about me…
I was desperate to work in magazines from a young girl and after leaving university I was lucky enough to land a job with Delia Smith's publishing company, working on a well-known supermarket magazine. I found my passion lay in the food team, learning essential skills at cookery school, and life lessons in the test kitchen. I went on to work across many women's lifestyle magazine brands before landing the role here at delicious.
What I have learnt along the way…
I believe that you learn a huge amount from making mistakes, but that a well written recipe can hold your hand in the kitchen and inspire you to try something new. We never stop learning in this job.
My favourite recipe on the delicious website is…
A laid-back, one pan, roast chicken that feeds a family or friends – it totally sums up my style of cooking.
My food hates: Farmed salmon. It's so flabby and tasteless. Try trout instead.
My food loves: Crisps – it's a nightmare – I can't leave them alone. I also love a good sourdough loaf with salty butter and fresh, ripe tomatoes… heaven to me.
Sophie Austen-Smith
Deputy food editor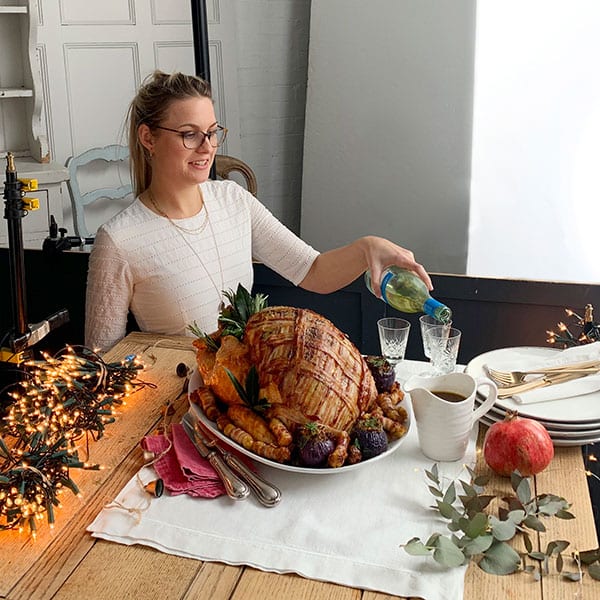 A little bit about me…
After my course at Leiths cookery school I tried anything and everything in the food world from private cheffing in the South of France, to making sauces for a market stall at Maltby St and testing recipes for a supermarket in a windowless basement kitchen before making it into magazines full-time. I've worked on Essentials, Woman & Home, Woman's Weekly, Woman, Woman's Own, BBC Food, Phaidon and Observer Food Monthly. I was cookery editor at Good Housekeeping before I joined the team here at delicious.
Developing savoury recipes has always been my preferred type of cooking, but it does mean when I am creating sweet recipes I enjoy going back to the books for my extra research, and who doesn't love some freshly made cake at the end of a day testing?
What's a fun fact about me…
I hate eggs. Scrambled, omelette, fried, baked or poached I cannot eat them however well they are cooked. Slightly problematic working in a test kitchen…
My favourite recipe on the delicious website is…
Anything with pasta and peas, this is the one I've made most recently.
My food hates: eggs.
My food loves: bread with salty butter or peanut butter if I fancy something sweet, but probably a slice of each.
Our recipes are analysed for nutritional content by an expert nutritionist.
So how does the delicious. food team create a recipe?
Recipes that work
Every recipe is rigorously tested by our food team, using domestic ovens and hobs so that you can be confident that they work – every. single. time.
Ingredients
We aim to use easy-to-find seasonal ingredients. We'll always tell you where to find any unusual ingredients and/or what to substitute them with. Fresh eggs from our test kitchen are supplied by Clarence Court and our meat comes from The Ginger Pig.
Honest cooking times
All our timings include prep. Hands-on time is when you're chopping, stirring or frying. Oven/simmering time is when you can leave the dish in the oven or on the hob.
Oven temperatures
We give fan oven and gas mark temperatures in our recipes. For conventional ovens without a fan, add 20C to the fan temperture.
Nutritional information
Our recipes are analysed for nutritional content by an expert nutritionist. They're calculated with precision but may vary, depending on the ingredients used. Calculations include online listed ingredients.
What do our recipe symbols mean?
We 'tag' recipes in our magazine and on our site with a number of different symbols or words. The most common ones you'll see are these:
Freezable. This indicates that you can freeze all or most of the recipe. Unless stated, freeze the finished dish for up to three months. Defrost and heat until piping hot.
Vegetarian, Vegan, Gluten-free and Dairy-free. These recipes are suitable for special diets provided you choose the appropriate ingredients. Many items may contain hidden animal products, gluten or dairy – always check the label.
Make-ahead. All or part of these recipes are particularly suitable for making before you want to eat them. It could be the day before, or it could be weeks before, depending on the particular recipe, so do check.
Meet the editorial and digital team!
Karen Barnes, editorial director, delicious.
Karen grew up in London and started cooking even before she began school, inspired by her mother who was what Karen describes as 'a cook ahead of her time'. Those early experiences sparked a lifelong passion. Karen has been a journalist for 30 years, working in book publishing and on women's magazines. She was head of the Good Housekeeping Institute for seven years before joining delicious. magazine as Editor in April 2010. She judges the Great Taste Awards, Guild of Food Writers' competition for aspiring young (under-18) food writers, World Cheese Awards and Golden Chopsticks Awards. She is a cellist (the career that didn't quite happen!), teaches food writing, is a trustee for a charity working with poverty-stricken communities in Africa and is on the board of an enterprise teaching cooking skills to prisoners in Pentonville Prison. Karen's mission, through the pages of delicious. magazine, is to get the nation cooking.
Les Dunn, managing editor, delicious.
After a film degree, numerous jobs including waiter in an Italian restaurant in Spain and a dabble in comedy, Les worked as a copywriter for Virgin Atlantic. The job involved travel, which kickstarted his lifelong goal of attempting to eat everything in the world. The employee perks helped his quest (he once flew to Shanghai for a long weekend on a freebie, mainly for the noodles) but somehow he gave it all up to re-train as a journalist. He worked on the magazine Food & Travel, conveniently combining two of his great loves, until it inconveniently went into administration – but not before he'd eaten his way around places as diverse as Lille, the Lake District and the Galapagos. As a freelancer for five years he wrote travel pieces for The Guardian and The Times, and various stuff for Men's Health magazine, among others. In 2009 he joined delicious. where, as well as being managing editor, he oversees the (fanatically food focused) travel features. Elsewhere in the magazine and online he's written about everything from home brewing to his disdain for soup.
Hugh Thomson, projects editor
With a vestigial Indian ancestry, Hugh grew up in the 70s with a love of spicy food – the Thompson Saturday Night Curry was a curiosity to his schoolmates. After a few years trying to get into publishing, in 1990 fate lead him to try out as a chef for Prue Leith in London (nickname The Professor). Six months later, Hugh left the kitchen to become a manager for Digby Trout restaurants at venues such as British Museum, Heal's, London Zoo and Ashmolean Museum Café, Oxford. In 1999, in a dramatic U-turn, he went into publishing editing recipe books and travel guides for Dorling Kindersley. As well as editing books on Sushi and Spices, he travelled to Egypt, China and India working on guides. In 2008 he became a freelance magazine sub and within two years, after working on most of the UK's food magazines, he became deputy chief sub at delicious. While at the magazine he has represented the UK at the International Pesto Awards in Genoa, cycled the first stage of the Tour de France (in Yorkshire), and won the office bake off (twice). He lives in north London and runs around a lot.
Dottie Kay, video producer
Dottie is a born and raised Londoner, she has been filming for as long as she could hold a camera. Since graduating with her film degree at AUB she has worked for a range of clients. Dottie directed the music video for Sweet Relief, the same track that later won Mysie the Ivor Novello award for rising star in 2020. Dottie has experience working with fashion brands, corporate businesses, musicians and individuals such as campaigner and photographer Cephas Williams. Before working at delicious. Dottie worked alongside M&C Saatchi and Sky over the first lockdown to edit together classes for Mentor Black Business. Dottie has always had a passion for food, having worked in kitchens while studying. Being at delicious. has allowed her to combine her love of food with her hunger for filmmaking.
Vic Grimshaw, head of digital
Vic grew up on a working farm in northwest Lancashire, spending summer holidays picking spuds. She's lived in Denmark and Switzerland, picking up tidbits of local food traditions, many involving cheese and pancakes. Vic has worked in digital since its infancy – around 1995, when the web was a much quieter place. Her digital food experience started with editing bbc.co.uk/food in 2004, relaunching uktvfood.co.uk in 2005, then launching bbcgoodfood.com in 2006. She spent 15 years in various roles at BBC and BBC Worldwide, helping create product strategies for a wide range of brands including BBC Good Food, Gardeners' World, Top Gear and Lonely Planet. While editor at data vis agency Beyond Words, she worked with clients such as the Bill & Melinda Gates Foundation, Facebook and the United Nations. She's been at delicious. since 2017, overseeing all things digital with the specialised content, dev and SEO team.
Fiona Logan, digital editor
Born in bonnie Scotland, Fiona (Fee) moved to London fresh out of university in Glasgow and has worked in digital and magazine publishing ever since. Having edited cross-platform for big newsstand brands such as Now magazine, Cake International and BBC Good Food, Fee joined the gang at delicious. in 2018 and is responsible for the digital and social media outputs here. When she's not scrolling through the likes of Pinterest or working on an Instagram Reel, you're likely to find her baking in the kitchen; Fee trained in Patisserie at Westminster Kingsway College and loves to bake special occasion cakes for friends and family.
Thea Everett, digital content producer
Born and raised in South East London, Thea has worked in digital and marketing for food and drinks brands since 2012. She spent 4 years living and working in Melbourne, a city with a lively food culture which sparked a love of cooking that grew into an obsession that would never leave. Back in the UK, she completed a degree in Media and English at Goldsmiths university, then worked as Social Media Manager for the kings of British cheese at Neal's Yard Dairy, followed by a stint as a cook in a Peckham restaurant. She's been content producer at delicious. since 2020, looking after Twitter, the newsletter, and writing online features. Thea spends weekends and evenings cooking up recipes in her own IGTV cooking show, What's That You're Cooking, Thea?. Her true food love has always been and will always be curry.
Trinity Hislop, marketing executive
Born and raised in London with various time spent living in Brighton and Bristol for studies, Trinity grew up in and around these three thriving, food-y cities. After studying for a BA in English Literature and then an MSc in Nutrition and Public Health, she moved back to London to pursue a career in food and health journalism. In 2019, she interned at Healthy Food Guide magazine which eventually led to her first job as their editorial assistant. From there, she went on to freelance as a copywriter and sub-editor for various smaller food and health publications and projects; making connections within the industry wherever possible. Now, Trinity is the marketing executive for Eye to Eye Media, working on delicious. magazine, The Essential Guide to… magazine and various other content creation projects across all media platforms. Her love for food goes hand in hand with a lust for travel and she is no happier than when on the mediterranean coast, eating croquetas and pining over Scandinavian style.
Subscribe to our magazine
Subscribe to delicious. magazine for HALF PRICE
Subscribe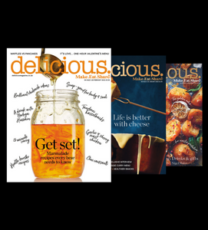 Join our newsletter
Packed with menu ideas, recipes, latest competitions and more...