Terms & Conditions
Terms of Use
This website is operated by Eye to Eye Media Ltd who publish delicious. magazine in the UK and Eire. References in these Terms and Conditions to "delicious. magazine" are to Eye to Eye Media Ltd and their licensees.
By using the delicious. magazine website you agree to the following terms and conditions. delicious. magazine reserves the right to change these at any time without notice. Use of this website constitutes acceptance of these terms and conditions.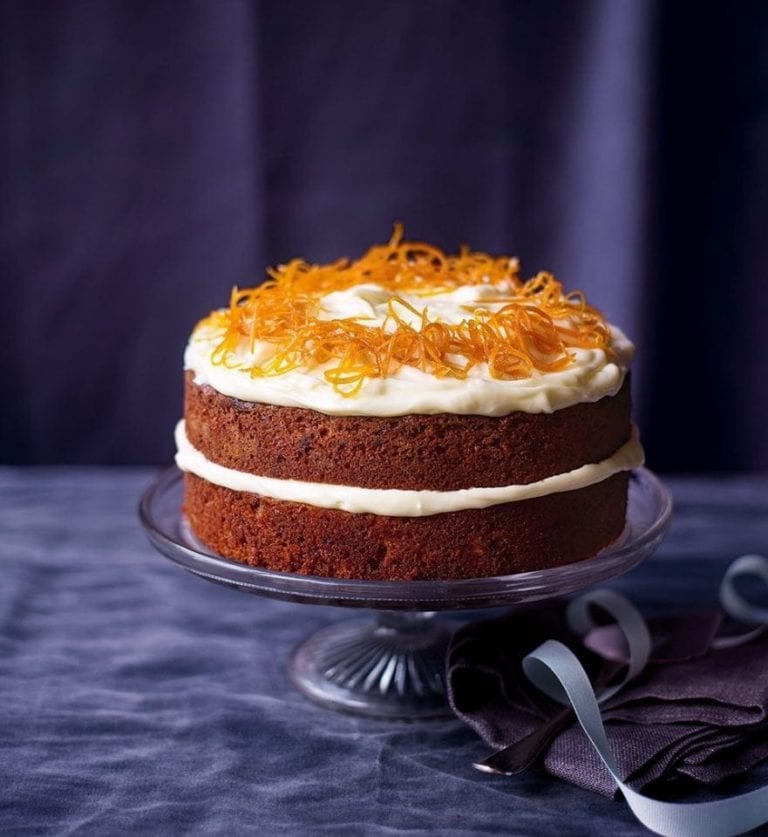 Copyright and Trade Mark
Except where it is otherwise noted, all of the writing, imagery, concepts, design and layout contained within the delicious. website is the copyright of delicious. magazine and those with whom the magazine is contracted.  You may retrieve and display the material on a computer screen, print a single copy of individual pages or download material onto your computer for your personal, non-commercial use only. Any other use is prohibited without prior written permission from delicious. magazine.  delicious. magazine is a registered Trade Mark of the Federal Publishing Company and is used by delicious. magazine under licence.
Your conduct
You must use this website for lawful purposes only. You must not send for display on the website any material that is unlawful including but not limited to material which is defamatory, obscene, indecent, menacing, in breach of privacy or confidence, infringes copyright or trade mark rights.  You must not send material containing software viruses or otherwise use the website in any way that interrupts access to it.
Service Unavailability
You acknowledge and accept that computer and telecommunication systems are not fault free and may from time to time require periods of downtime (being periods during which the website is not available to you) for the purposes of repair, maintenance and upgrading or otherwise.
delicious. magazine do not guarantee uninterrupted availability of the website, but shall make reasonable efforts to minimise any periods which the website is not available.  You accept that you have no claim for breach of contract or otherwise in respect of any such period of unavailability.
Contributions
You agree that any material submitted to the delicious. magazine website (including text, photographs, graphics, video or audio) is given freely and without restriction of use by delicious. magazine or its affiliates and licensees.  By submitting material you agree that your contributions may be used in whatever form or format delicious. magazine should choose, save that any personal information shall be dealt with in accordance with the delicious. magazine Privacy Policy. You agree to assign to delicious. Magazine (by way of permanent assignment of present and future copyright) all rights of any nature in and to such material throughout the world including all renewals and reversions thereof.
Prohibited Content Policy
It is a condition of use of this website that you will not post any prohibited content on any bulletin board and/or forum as set out below.  You will not:
(a)           publish falsehoods or misrepresentations that could damage delicious. magazine or any third party;
(b)           submit content or provide links to websites that are unlawful, obscene, defamatory, libellous, threatening, pornographic, harassing, hateful, racially or ethnically offensive, or encourage such conduct that would be considered a criminal offence, give rise to breach of contract, break any law or are otherwise inappropriate;
(c)            post or encourage an illegal or unauthorised copy of work protected by a third party's copyright, including but not limited to providing pirated computer programmes or links to them, providing information to circumvent manufacture-installed copy-protected devices or providing pirated music or links to pirated music files;
(d)           submit material that is otherwise subject to third party rights unless you have the relevant permission to use such material and publish it on the website;
(e)            impersonate another person;
(f)             post advertisements or solicitations of business; or
(g)            solicit personal information from anyone.
delicious. magazine reserves the right to investigate and take appropriate action against anyone who, in our opinion, is in breach of this agreement, and in particular provides prohibited content.  Such actions includes, but is not limited to, reporting the prohibited content to the appropriate law enforcement agencies and removing the prohibited content from our website.  delicious. magazine reserves the right to terminate your access to the website if you are, in our absolute discretion, deemed to be a repeat infringer.
If you believe that any posting or review displayed on our website contains prohibited content, please notify us immediately by contacting us at webeditor@deliciousmagazine.co.uk.  delicious. magazine will consider your notification and if we consider it to be appropriate we will take all reasonable steps to remove the prohibited content complained about within a reasonable time.
Links to external sites
The delicious. magazine website may contain links to external sites controlled and operated by third parties. The inclusion of any such link does not imply endorsement of that site by delicious. magazine nor is delicious. magazine responsible in any way for the content of any linked site or any links contained within a linked site.
Advertisements and special offers
The advertisements, including Subscription Offers, Competitions and Offers displayed on the delicious. website are published in good faith. delicious. magazine does not under any circumstances accept any responsibility for the accuracy of such advertisements nor is any kind of warranty or endorsement implied by such publication. delicious. magazine specifically disclaims any liability to advertisers and users of any kind of loss or damage of any nature whatsoever and however arising, whether due to inaccuracy, error, omission or any other cause, and whether on the part of delicious. magazine, or any other person.
You agree that any correspondence or business dealings with, or participation in promotions of, advertisers found on or through the delicious. website, including payment and delivery of related goods or services, and any other terms, conditions, warranties or representations associated with such dealings, are solely between you and such advertiser. You agree that the delicious. magazine shall not be responsible for any loss or damage of any sort incurred as the result of any such advertisers or offers on the site.
Indemnity
You agree to defend, indemnify and hold delicious. magazine and any affiliated company or individual harmless from any and all liabilities, costs and expenses, including reasonable legal fees, related to any violation of these Terms and Conditions by your or your authorised users, or in connection with the use of the website or the Internet or the placement or transmission of any message or information on this website by you or your authorised users.
Limitation of Liability
All of the information provided on the delicious. magazine website is provided "as is" without any warranty.  Use of the website is at your own risk.  To the maximum extent permitted by law, delicious. magazine will not be liable for any damages, including direct or consequential damages, loss of data, income or profit, loss of or damage to property and any claims of third parties, arising from the use of this material.  All conditions, representations and warranties (express, implied, statutory or otherwise) are excluded to the extent permitted by law including without limitation any implied warranties or conditions as to quality, fitness for purpose and reasonable skill and care.
In addition, delicious. magazine makes no warranties that the website is free from errors, infection by viruses or anything else that has contaminating or destructive properties and disclaims liability for any losses or damages so ensuing.
Termination
These Terms and Conditions may be terminated by use at any time without notice.  In the event of termination, you are not longer authorised to have access to the site and all limitations on our liability and on your use of our material shall survive.  These Terms and Conditions, along with any additional rules or conditions referred to herein and the Privacy Policy constitute the entire agreements and understanding between you and delicious. magazine as to your use of this website superseding all prior or contemporaneous communications and/or proposals.
Law and jurisdiction
These Terms and Conditions shall be governed by and interpreted in accordance with English Law and you irrevocably agree that the courts of England shall (subject to the paragraph below) have exclusive jurisdiction to settle any dispute, which may arise in connection with these Terms and Conditions.
delicious. magazine retains the right to bring proceedings in any court including, if appropriate, the courts of your country of residence or, where these Terms and Conditions are entered into in the course of your trade or profession, the country of your principal place of business.
Comments on how we may improve our service to you
We aim to provide outstanding customer service.  If you have any comments about the service you have received from us or the content of this website, please contact us via post at our registered company address: Eye to Eye Media Ltd. Jubilee House, 92 Lincoln Rd, Peterborough PE1 2SN. Or you can email us at webeditor@deliciousmagazine.co.uk.
Subscribe to our magazine
Food lovers, treat yourself this Christmas... Enjoy 12 months of magazines for £29.99 – just £2.50 an issue.
Subscribe
Unleash your inner chef
Looking for inspiration? Receive the latest recipes with our newsletter