What's inside our latest issue?
First, an important note to all our readers and subscribers…
Due to the impact of the coronavirus pandemic, we've had to combine the May and June 2020 issues of delicious. magazine. You can still look forward to all the brilliant recipes, fascinating features and clever kitchen know-how you've come to expect and love in delicious. magazine, but in one brilliant, slightly larger issue, which will be available in stores from 15 May and will, post permitting, be landing on subscribers' doormats from 11 May. (NOTE: We will extend your subscription accordingly to ensure you receive the same quantity of issues you paid for – there's nothing you need to do.)
Remember: If you have trouble getting hold of your delicious. magazine, you can purchase our May/June issue here or subscribe today and have every issue delivered straight to your door.
A THANK YOU FROM US
Thank you for your understanding during these difficult and uncertain times. We hope you find as much joy in this wonderful issue as we did in creating it.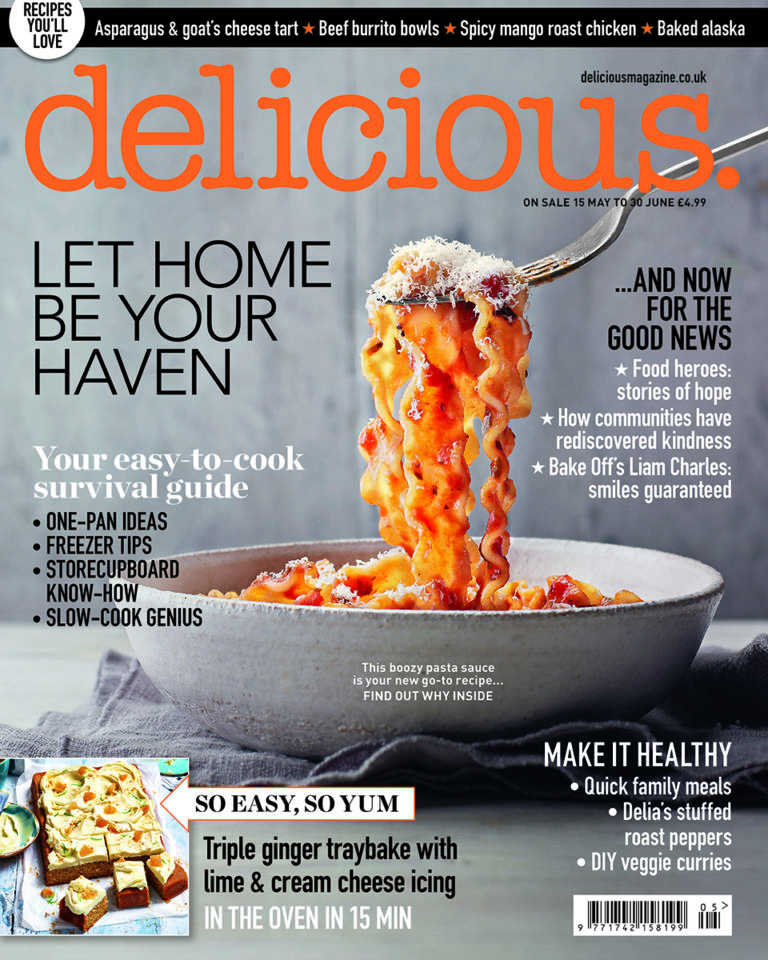 Although this long stretch of isolation has been difficult, to say the least, it's been a thrill to see so many of you turn to cooking as a source of creative release and enjoyment. Many of you have been telling us how those three everyday meals have provided a reassuring sense of routine. Cooking and eating well, using great recipes, has never been more important. There's a sense that we're all a little more invested in what's for tea, isn't there?
With that in mind, we've filled the new May/June issue with plenty of recipes to see you through the next few weeks, from slow-cooked meals that require something most of us have more of right now – time – to joyful bakes (including ideas that don't require flour and eggs).
None of us is able to go away at the moment, but take a virtual culinary trip across the channel with our holiday-at-home menu featuring three fabulous French-style courses, plus a fruity cocktail to kick things off. Plus, don't miss our feature on one of the world's best-loved lunches: the sandwich. Who knew it was possible to find so much satisfaction in filling two slices of bread? Find recipes for a classic club sarnie, cheesy quesadillas, paneer naan toasties and halloumi flatbreads. We're drooling – and you soon will be, too…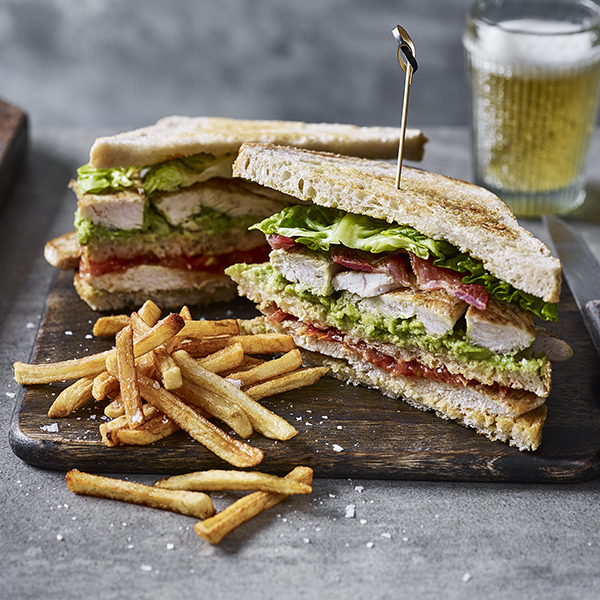 The weeks in lockdown have thrown up unique challenges, haven't they? Some people have way too much to do juggling working at home, home-schooling children and more; many others of you have what feels like endless stretching time on your hands. Luckily, Debora Robertson is on hand to discuss the art of doing nothing WELL. From re-reading old, familiar stories to finding pleasure in daydreaming, there absolutely is a knack to being busy doing nothing at all.
More food for thought comes from writer and self-confessed cynic Neil Davey, who uncovers the 10 things he's learned from lockdown and why he didn't expect to find so much comfort from living in quarantine. And we asked top chefs and delicious. fans on social media about the meal they're most looking forward to when all this is over. Fish and chips by the sea was a strong contender, as was a Sunday pub roast… What blow-out meal have you been dreaming of the past few weeks?
Discover a cooking project to see you through the weekend – baked Alaska – simple family meals, tips on how to use your freezer wisely, meet the food heroes who are making a difference, read an interview with Bake Off star Liam Charles and find so much more tucked inside this fabulous issue. It's guaranteed to inspire you, keep you entertained – and make you smile (and don't we all need a bit more of that?).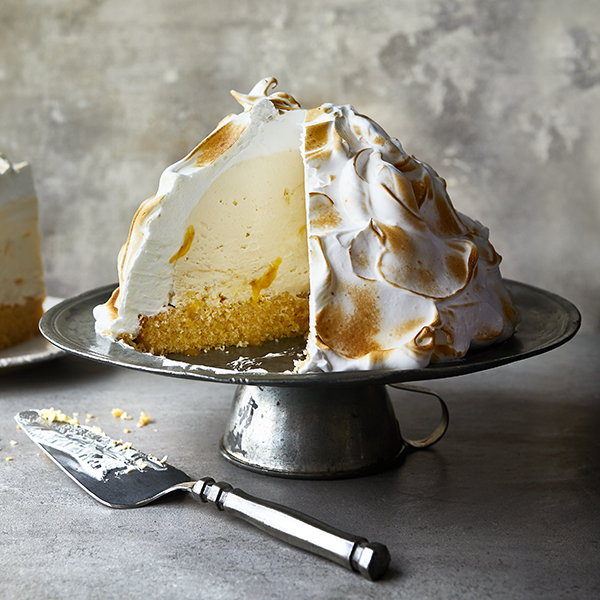 Treat yourself to a delicious. subscription today and never miss an issue again!
Subscribe to our magazine
Subscribe to delicious. magazine this month for a half price subscription
Subscribe