What's inside our latest issue?
If there's one thing we know for sure, it's that 2021 will be different. Our January issue is full of ways to make this year happier, healthier and better. From reclaiming your lunchbreak, to succeeding at soup and crowdpleasing filo pies. We've got a rosti eggs royale to start the new year brunches off right, and veggie feasts to keep you warm through winter (hello Hungarian mushroom stew). And our malted chocolate caramel cheesecake is the sweet treat that will get us through Blue Monday.
The issue of delicious. Magazine is available to buy online now, in stores from the 1st January and will be landing on subscribers' doormats from 28th December.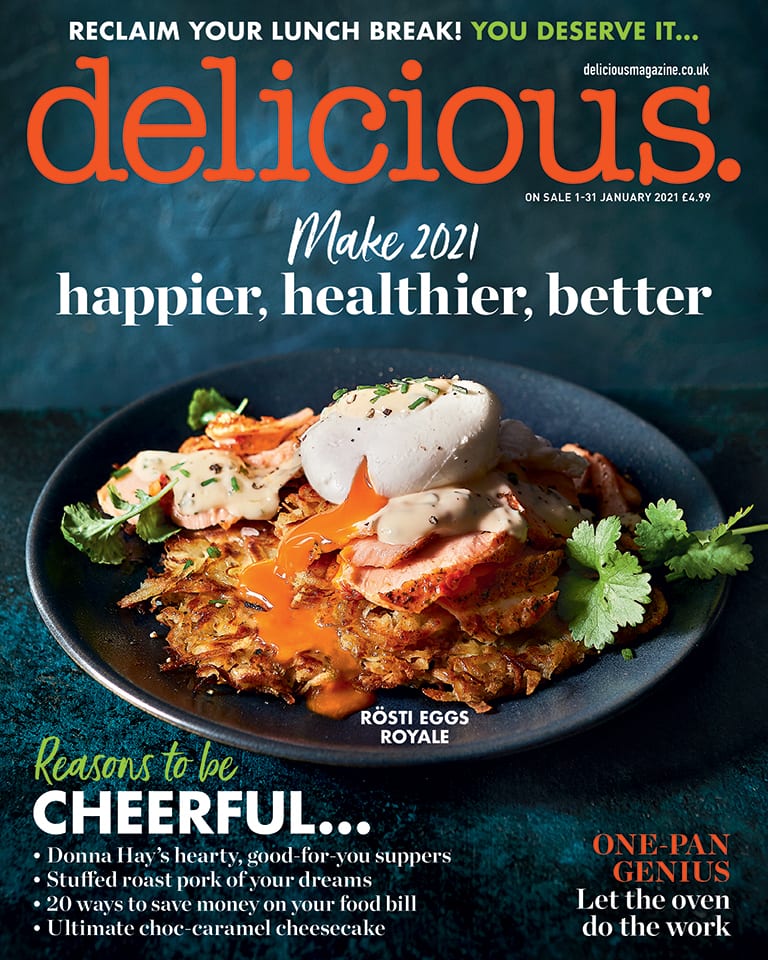 This month, we speak to Nadiya Hussain, winner of the Great British Bake Off, about the "worry-evaporating" abilities of baking, and her hopes for the future. Nadiya plans for 2021 to be the year in which she starts being kinder to herself, whether that means not worrying about losing weight or learning to say no more. We can all take inspiration from that.
Moving on to the cooking, we are turning our thoughts to SOUP with Debora Robertson's key steps you need to know for soup success. We've got restorative recipes for cold nights, like our crowdpleasing filo pies (chicken, spiced beef, lamb filo fingers and Greek spinach pie). Our cover-star rösti eggs royale is the weekend brunch of dreams: switching out muffins for super crispy rösti elevates this to a breakfast to come back to again and again, and the cheat's hollandaise is ready in minutes. We've got a rolled roast pork belly for the new Sunday roast (it may be January but we are not scared of pork fat), served with apples, sage and quince sauce.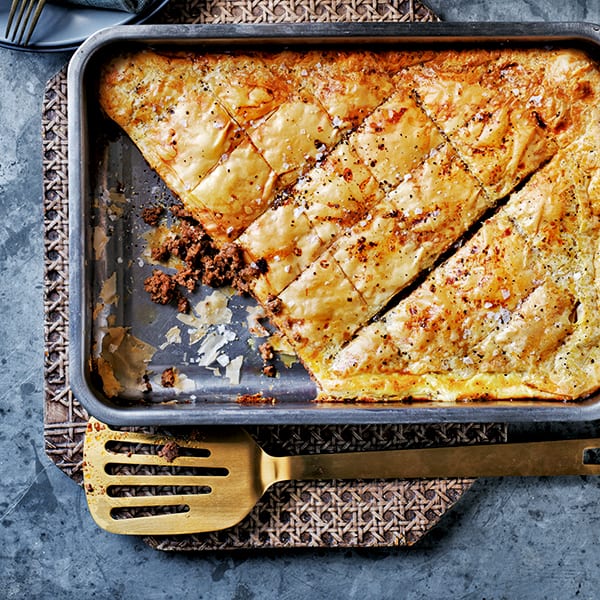 When it comes to the veggie feasting, we're taking a visit to Europe with pizzas, Hungarian mushroom stew, and veggie truffade (think Tartiflette, but with more parsley, less bacon). Once you've mastered the Roman-style pizza dough here, there are a world of possibilities. Top them as you please, though we love the beetroot and goat's cheese, and spinach and pine nut combinations. Trust us, this is comfort food to come back to. Top it all off with our whiskey Aperol hot toddy in front of the fire (or tele), and we think January won't look so shabby after all.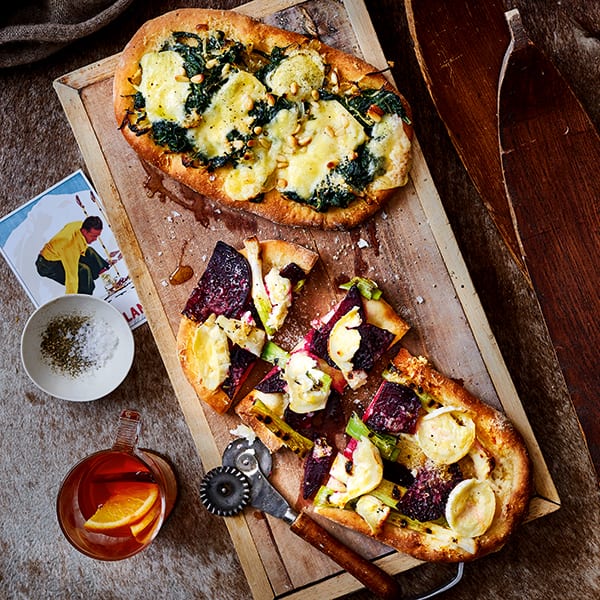 2020 saw our use of single-use plastic sky-rocket, and we are not about to let that go unnoticed. Katy Slater looks at what we can all do to help in our Save the planet one step at a time feature. From reusable coffee cups and shopping locally, to curbing food waste (both bread and milk can be frozen, did you know!), Katy's tips prove that looking after the planet and doing your bit to stop the spread of Covid-19 needn't be conflicting notions.
We speak to photographer Julian George, whose latest project set out to celebrate the many outstanding black British chefs whose talents often go hidden from view. Julian, from Deptford in South London, was inspired by the Black Lives Matter movement sparked earlier this year. Made You Look is a series of photographs that aims to stop people in their tracks and prompt them to ask questions. Julian's goal is to help bring about change within the restaurant industry. Keep an eye out for the YouTube channel which aims to shine a light on BAME chefs and cuisines.
In our Memories of home feature, Anjum Anand shares her Punjabi chicken curry. Fragranced with cinnamon, green chillies, cardamom and garam masala, this is a curry that pays back in flavour what it requires in time and patience (browning onions is an art form). The curry brings back memories of Anjum's youth (enjoying it with buttered toast after a night out with friends).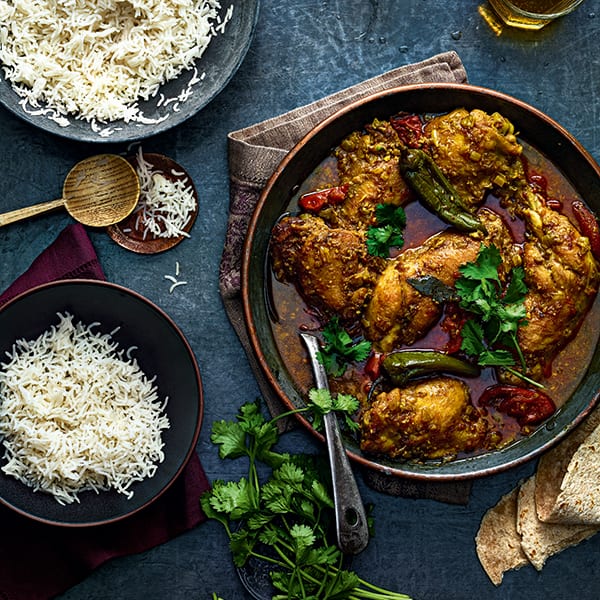 And of course we couldn't forget our malted chocolate caramel cheesecake pudding: this is a dessert not to be missed. Malted milks are used in a biscuit base alongside an impressive amount of cream cheese and a touch of Horlicks – comfort never tasted so good. Here's hoping this is a bake we can enjoy with friends over a cup of tea at some point in the near future. We hope you'll find yourself something to love in our first issue of 2021, whether you're feeding a family or yourself alone. From all of us at delicious., we wish you all good things for the new year.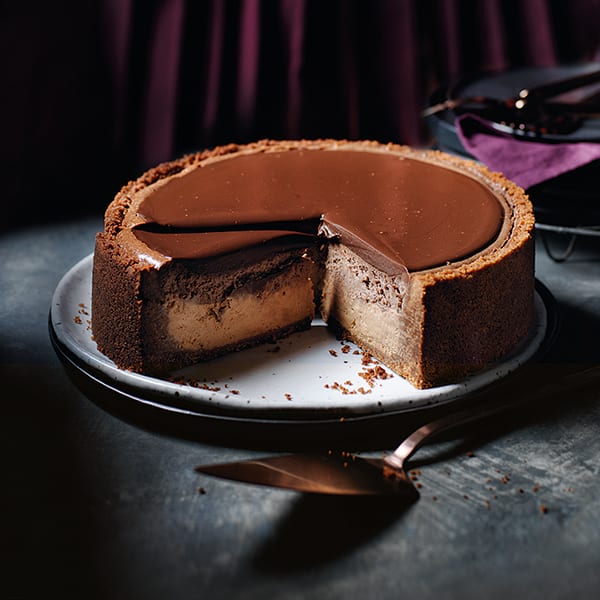 Discover it all and much much more. Treat yourself to a delicious subscription and never miss an issue.