What's inside our latest issue?
We made it through the heatwave! That's something to celebrate. Our August issue is packed FULL of barbecue delights, from flavoured butters to kebabs and good-to-know tips. We've got a PIZZA PARTY special, recipes from legend Raymond Blanc, and Masterchef's Nisha Palmer, as well as a must-try garden egg stew from restauranteur Akwasi Brenya-Mensa. And when it comes to the sweets, we are thrilled to present none other than Half Baked Harvest's blueberry basque cheesecake. For die hard bakers, Dusty Knuckle's sticky buns are not going to disappoint. And we've got an easy 15 minute bake in the form of old-school raspberry Rice Krispie bars! What's not to love…

The August issue of delicious. magazine is available to buy online now, in stores from the 30th July and will be landing on subscribers' doormats from 25th July.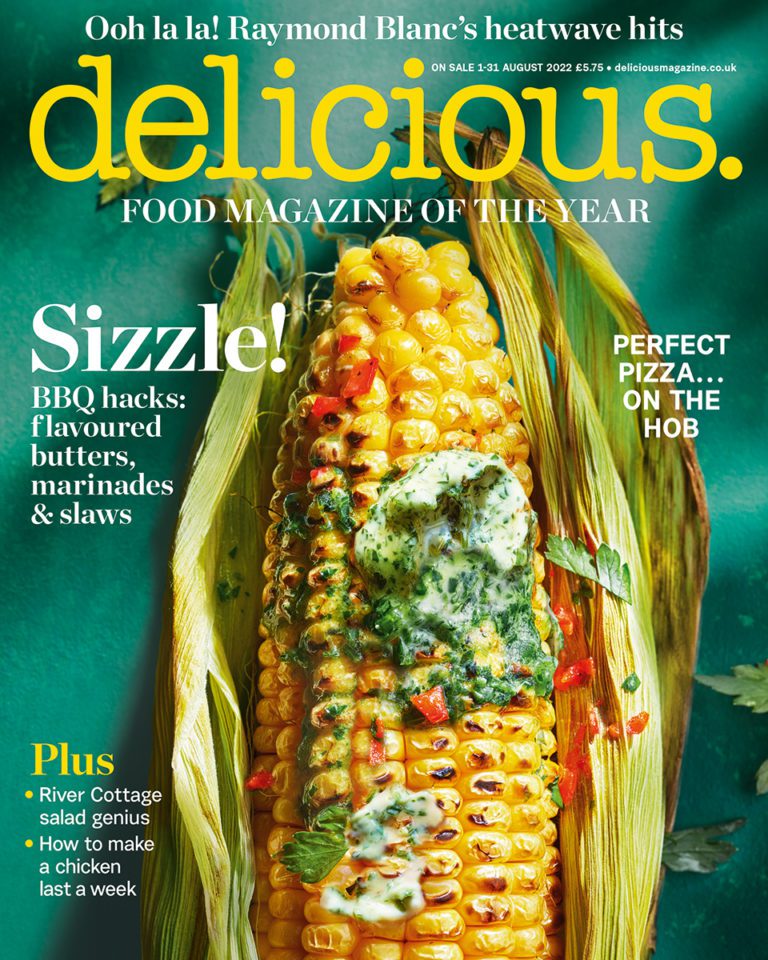 We have the low down on a freezer stand-by that's going to change your midweek game: easy flavoured butters that will elevate anything they touch. From ultimate garlic butter, to smoky chilli and lime butter, chicken skin and thyme butter and umami-rich seaweed and miso butter, these are perfect for barbecuing seafood with, amping up your classic bread and butter, slowcooking meat with or melting over new potatoes.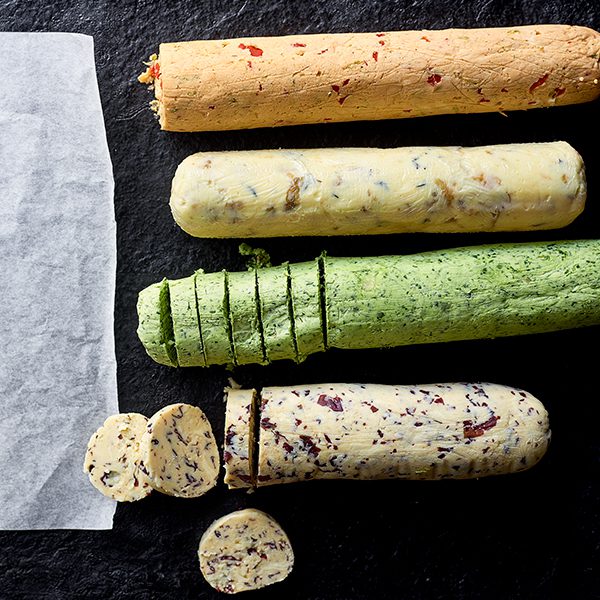 We are doing barbecue properly this August, with sticky Vietnamese style pork ribs, steak skewers and charred peaches finished on the grill.
Then we've got Raymond Blanc's summer hits: the most gorgeous poached artichokes with mustard vinaigrette, sea bream with ratatouille, and a Provencal pistou soup… To finish an apricot and almond tart that would be perfect to share with friends at a dinner party or picnic.
Talking of picnics: we've got sausage rolls from Debora Robertson: potato, cheddar and spring onion, or a Toulouse sausage inspired-number. AND a treacle-glazed baked ham with a potato and egg salad is sure to get tummies rumbling.
Genevieve Talyor (@genevieveeats on Instagram) sorts us out with her fiery kebabs: tandoori venison marinated with yogurt and spices makes for a lean and satisfying choice. Then there's lamb and apricot, or steak with ginger and a peanut oil. Try one, or make all three!
" alt="Skewers" />
MasterChef's own Nisha Palmer shares her mum's corn on the cob peanut curry with us, that brings coastal Kenyan flavours together with Indian spicing. The sauce is one you need to try: creamy, with tomatoey umami with texture and flavour coming from curry leaves, spices and crushed peanuts. Try it mopped up with puri breads or chapatis and you'll never look at corn the same way again.
We've got MEGA new tomato recipes to make the most of the season. Tomato jam, pappa al pomodoro (that rustic Italian soup), tomato and manchego tarte tatin (urm, yum) and clams in tomato broth. Make one or all of them while the red fruits are cheap as chips.
Ghanian restauranteur Akwasi Brenya-Mensa brings us an amazing recipe to try: garden egg stew. Garden eggs are a type of aubergine, available to buy in African grocers or online. His ambition is to establish a thriving African culinary scene in the UK through collaboration, and all you have to do is taste this rich Ghanaian dish to see why he is so passionate about sharing the rich food culture of his ancestral home.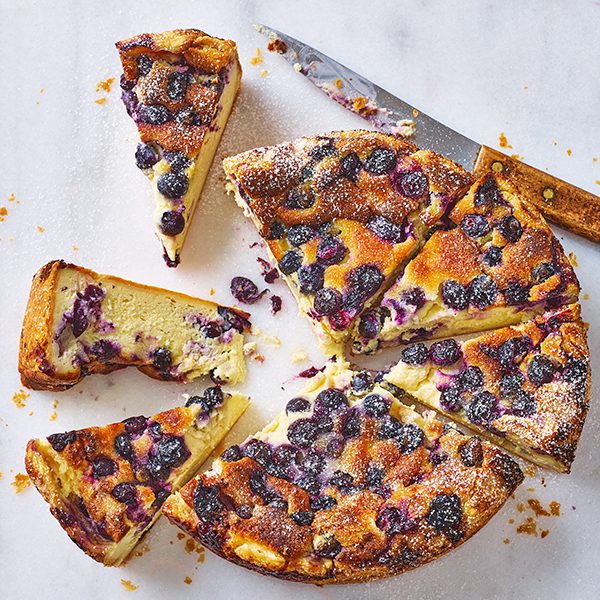 In all things sweet, we're excited to share Half Baked Harvest's blueberry Basque cheesecake recipe with you: it's such a great use of the berry! Then there's an easier rhubarb tart, made with shop bought custard, and sprinkled with pistachios for extra wow-factor. PLUS the Dusty Knuckle bakery in London share their sticky buns with us which are the ideal summer breakfast.
We've got a clever budget midweek feature that manages to get 5 meals out of 1 chicken, and we have plenty of summery salads, not to mention a lowdown on how to make the perfect frying pan pizza (it WILL change your life) for a summer pizza party. For all of this and more, don't miss our August issue. After all, we HAVE been voted Food Magazine of the Year at the Good Food Awards 2022… Whatever you make from the issue – from showstopping bakes to dinner-time wins – share a picture of your creation on Instagram, Twitter or via our Facebook reader panel, and have a relaxing, fun-filled August!
Discover it all and much much more. Treat yourself to a delicious subscription and never miss an issue.
Subscribe to our magazine
Subscribe to delicious. magazine for HALF PRICE
Subscribe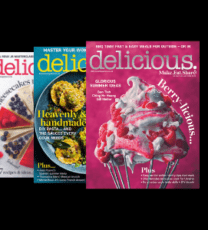 Join our newsletter
Packed with menu ideas, recipes, latest competitions and more...