What's inside our latest issue?
Here it is: the big one. Our wonderful, magical Christmas issue! We hope that you find plenty of use within its pages, in whatever form that takes. Whether you take inspiration from our mix-and-match Christmas lunch menu, discover new ways with leftovers or make the epic Baileys trifle on page 107 (yep, go and do that now), we're so excited for you to take a peek inside its festive pages.
If you'd like to try this magazine (or any current issue) you can buy a single magazine and have it delivered straight to your door.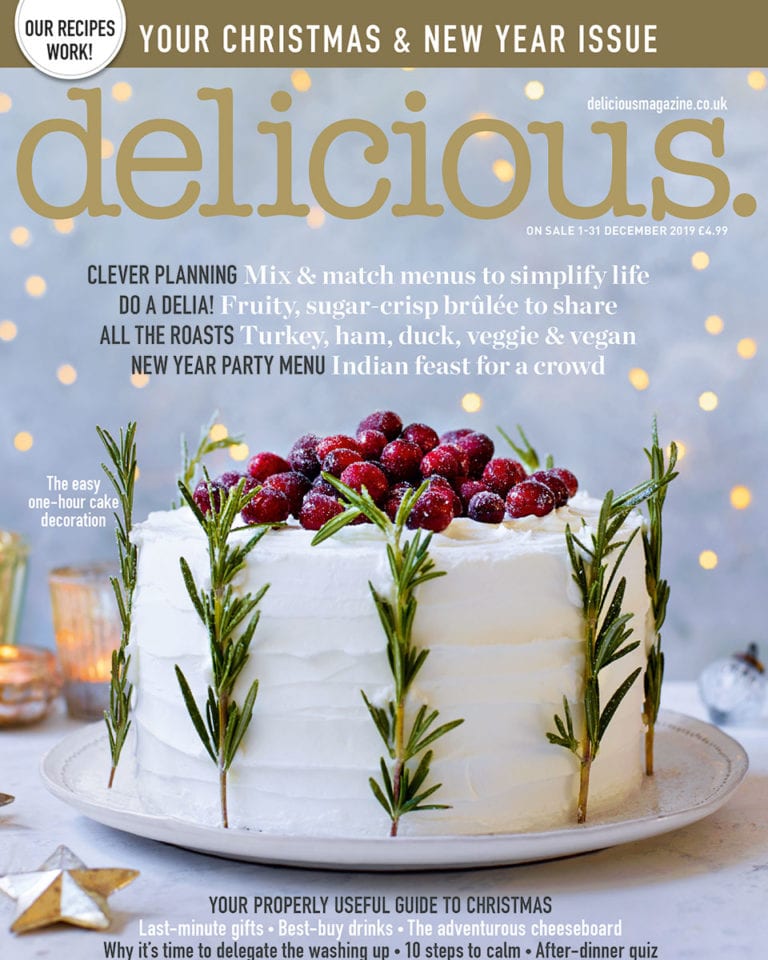 We're proud to say that this issue really is all about the recipes. Christmas time is for feasting after all and we wouldn't be doing our job properly if we didn't provide you with some truly delicious fare. So, let us begin…
When we were planning our Christmas issue (a good six months ago now), we asked the team to consider what the festive season meant to them. The predominant answer? A time for sharing, laughing, talking and eating with loved ones. So, we've created a whole host of tear-and-share bakes that are designed to be eaten together. They all have wow-factor (the Nutella star wreath in particular) and taste all the better when devoured with the people you love.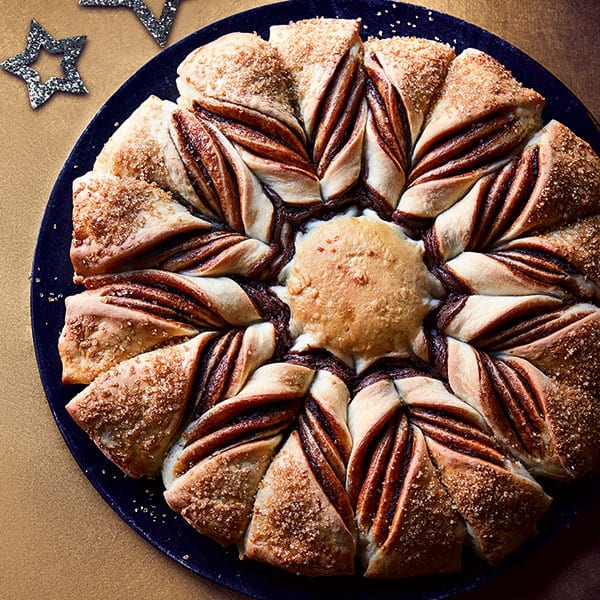 Next, a big shout out to food editor Jen Bedloe, who has put together the most spectacular mix-and-match menu – a Christmas cookbook of sorts – filled with recipes for every course and any occasion. Find starters, mains, cocktails, sides, stuffing and (because it's worth a special mention) the most beautiful Black Forest gateau. Then, following on from our (meaty) roasts feature last month, we present to you two vegetarian ideas (a wellington and a whole-roast cauliflower) to feed meat-free mouths this year. And for utter dessert decadence, flick through our white Christmas feature where you'll find some magnificent white chocolate showstoppers. Think peanut butter pavlova, Buche de Noel and a Baileys trifle…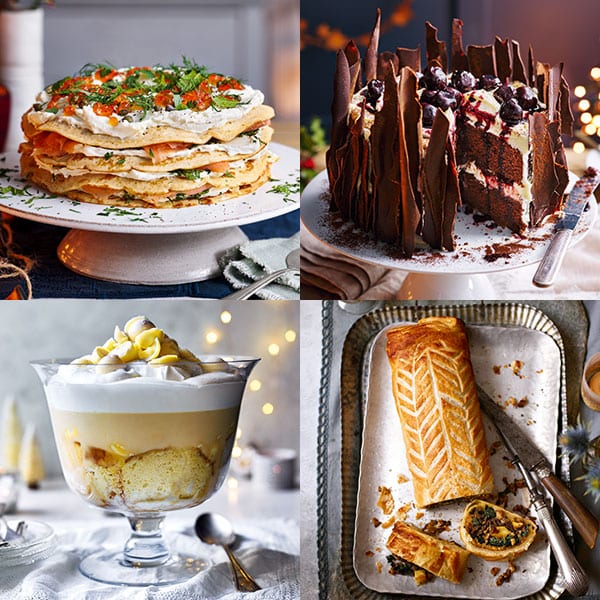 But let's not forget about the days in-between – the busy Mondays and the I'm-working-late Thursdays. Our midweek section will help you cope when life gets in the way, with brilliant batch-cook recipes that you can make once and eat twice. We're also encouraging you to make use of your leftovers with recipes that use up all those finicky loose ends. Think turkey and sprout curry and the ultimate use-it-up traybake.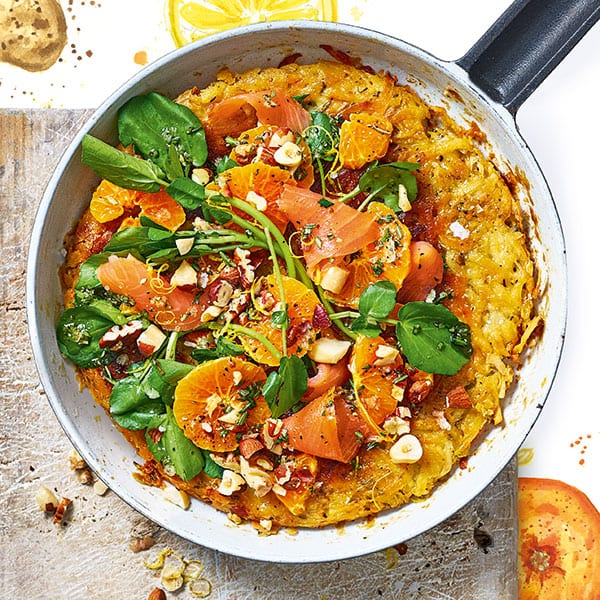 Of course, we don't expect you to cook EVERYTHING if it's unfeasible. Do what you can, then take note from our big Christmas taste test where we share the best mains, party food, desserts and more on offer in supermarkets this year. Want to know who took the spot of best mince pie (we tried 25)? You just might be surprised…
And we've constructed a properly-useful guide to see you through the season, including the best booze to buy, 10 ways to keep calm, how to create a Christmas sarnie, our get-in-the-mood playlist and so, so much more.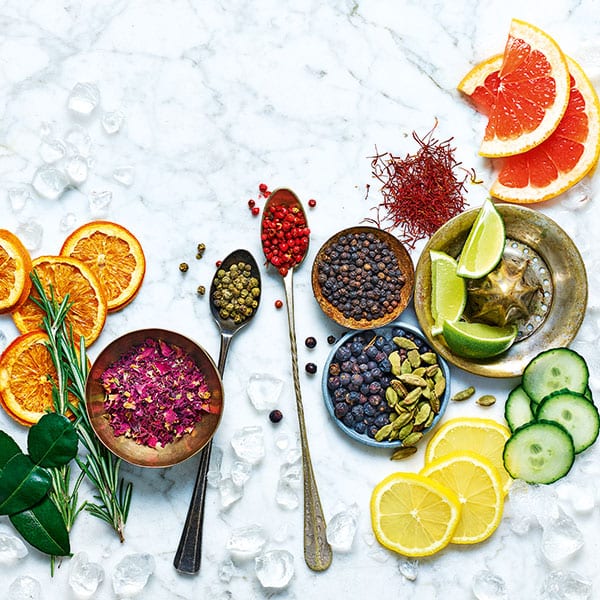 When we said this issue is a BIG one, we meant it. Pick up a copy and savour it all.
All of the above is merely a taster of what you can expect to find in our latest issue. So treat yourself to a copy, or even a subscription, of delicious. magazine today.
On newsstands from 1 December, or landing on subscriber doormats any minute now…
Subscribe to our magazine
Subscribe to delicious. magazine this month, save over 40% and get a free 1 year tastecard membership
Subscribe