What's inside our latest issue?
From family favourites using mince to dinner party dishes such as a herbed garlic bread with warm spanakopita dip, our September issue is full of recipes to ease you gently into the new season. Chocolate, sour cherries and rye cookies are the perfect afternoon pick-me-ups, and a chicken and pepper paella is the ideal al-fresco meal for one last hurrah of the summer. You'll find a reason to drool on every single page.
The issue of delicious. Magazine is available to buy from the 1st September and will be landing on subscribers' doormats on 27th August.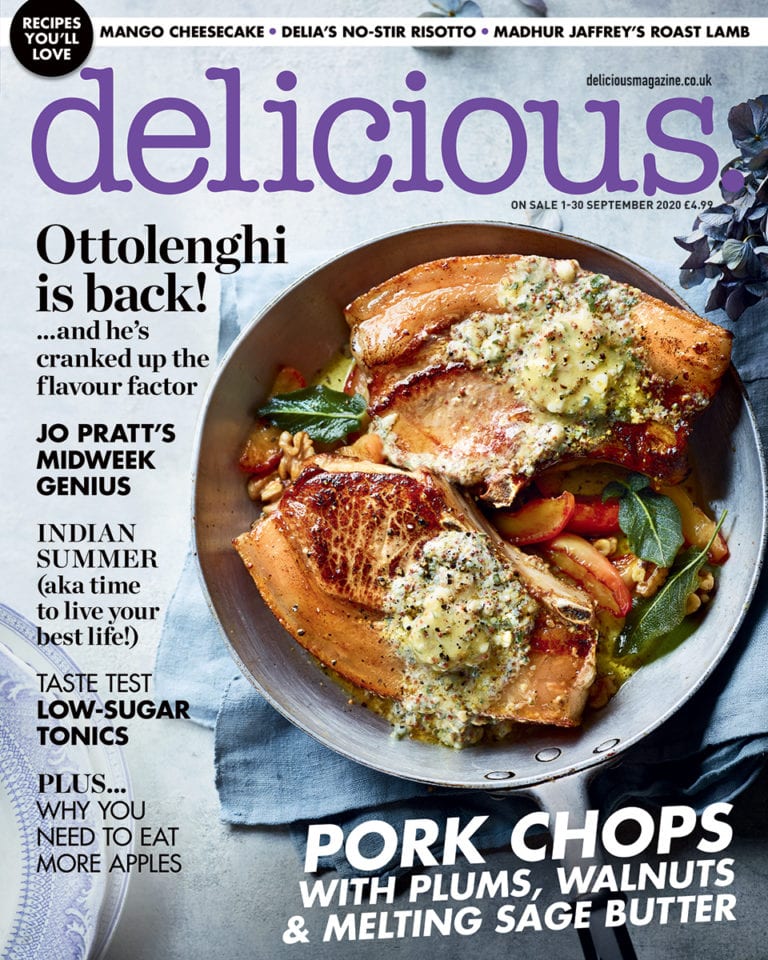 This month, we are thrilled to take a look inside the new book from Yotam Ottolenghi called Flavour. The third in his Plenty series, this book's mission is to get us cooking vegetables in ways that bring out their natural intensity. Aubergine dumplings alla parmigiana taste like the Italian classic but in glorious rich and cheesy form, while cauliflower is roasted with chilli butter to heighten its natural, nutty sweetness.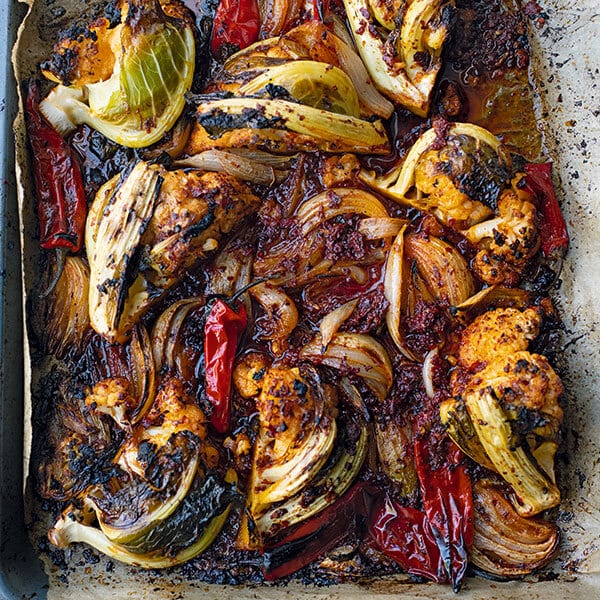 We learn about restaurants in crisis with Phoebe Stone, who speaks to hospitality workers post-Covid. Though some employers let their staff down, others have behaved honourably and done all they could to support employees. The hope is that the hospitality industry uses this time to reflect, and rebuild itself with every worker looked after; the fear is that restaurants go back to business as usual, forgetting how many have lost livelihoods. As Asma Khan of Soho restaurant Darjeeling Express puts it "I could not build my empire on the burning hearts and broken dreams of others."
Elsewhere, we take the season's late-summer bounty of plums, sweetcorn, and spinach to create some beautiful dishes, such as our covetable coverstar pork chops with walnuts, plums and sage butter. Sweetcorn gets two treatments: first grilled with chipotle mayo and manchego (great for those last of the season barbecues), and secondly, blended up into a wonderful soup with basil, garlic, chilli butter and prosciutto. It's rich, sweet and full of flavour.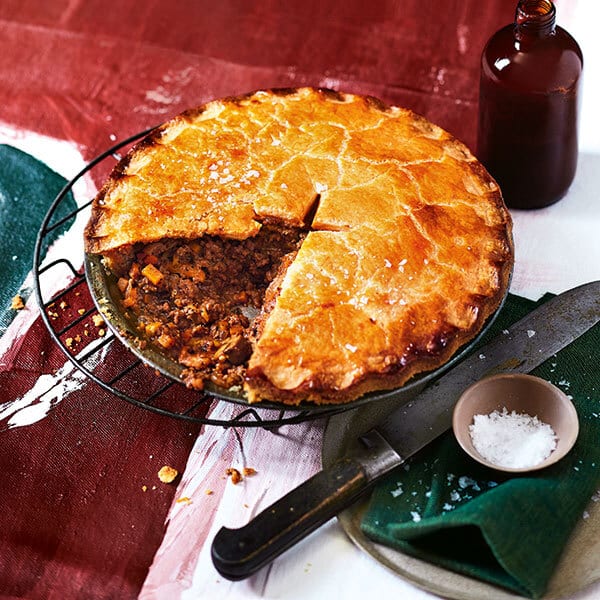 In our Crowdpleasers feature, we celebrate the versatile brilliance of mince. Turkey mince appears in a Moroccan-inspired filo pie, while a pork and ricotta meatball pasta bake is garnished with crispy sage for extra meatiness. There's a hearty beef and mushroom pie made with shortcrust pastry, and a baked ragù that let's the oven do all of the hard work. These are comforting meals that never go out of fashion.
If sweets are your thing, you'll want to give The Big Pud a go. Baked mango cheesecake is topped with burnt honey and passionfruit drizzle. The filling is light, fluffy and sweet, and the tangy tropical topping brings it all to life. We might be saying goodbye to summer, but we can still transport ourselves to tropical climes in the kitchen.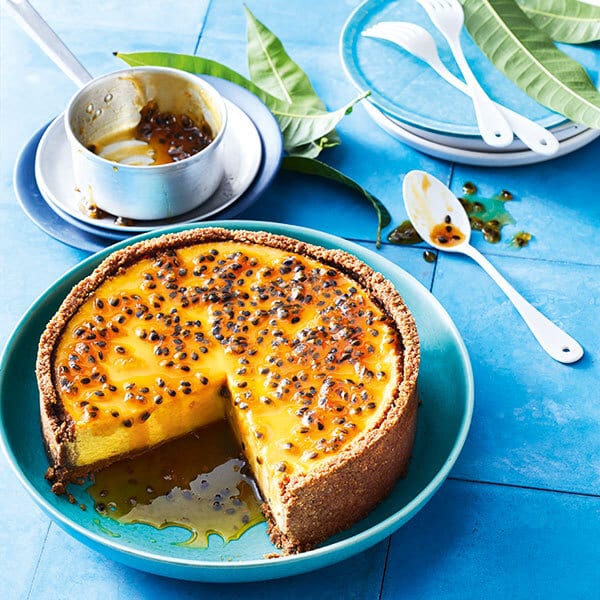 And for a real restaurant-style treat, how could we not mention the insanely good baked crab gratin? White crabmeat is mixed with mascarpone, soy, mayonnaise, and breadcrumbs for an oozing and decadent dish which goes perfectly with a glass of white wine. Served with steamed veg and lemon wedges, it's a winning choice for a dinner party, and is all prepped and baked within an hour. There's something just so sophisticated about crab, wouldn't you agree?
Discover it all and much much more. Treat yourself to a delicious subscription and never miss an issue.