What's inside our latest issue?
January can be a confusing month. There's often a pressure to start afresh, get back in the gym, adopt a plant-based diet and say no to alcohol for 31 dry, dry days. All of this during one of the coldest months of the year, when all you really want to be doing is eating pie and mash with the heating on full whack (absolutely no judgement here). We're all for cosy evenings spent with a bowl of our beef and red wine stew (see below), but we're strong advocates of wanting to eat a little healthier, too. No labels, just living.
With that in mind, you'll find nourishing breakfasts, veggie fare, comforting casseroles, the best cheese toastie, a masterclass in cooking Thai food and more inside this month's issue.
If you'd like to try this magazine (or any current issue) you can buy a single magazine and have it delivered straight to your door.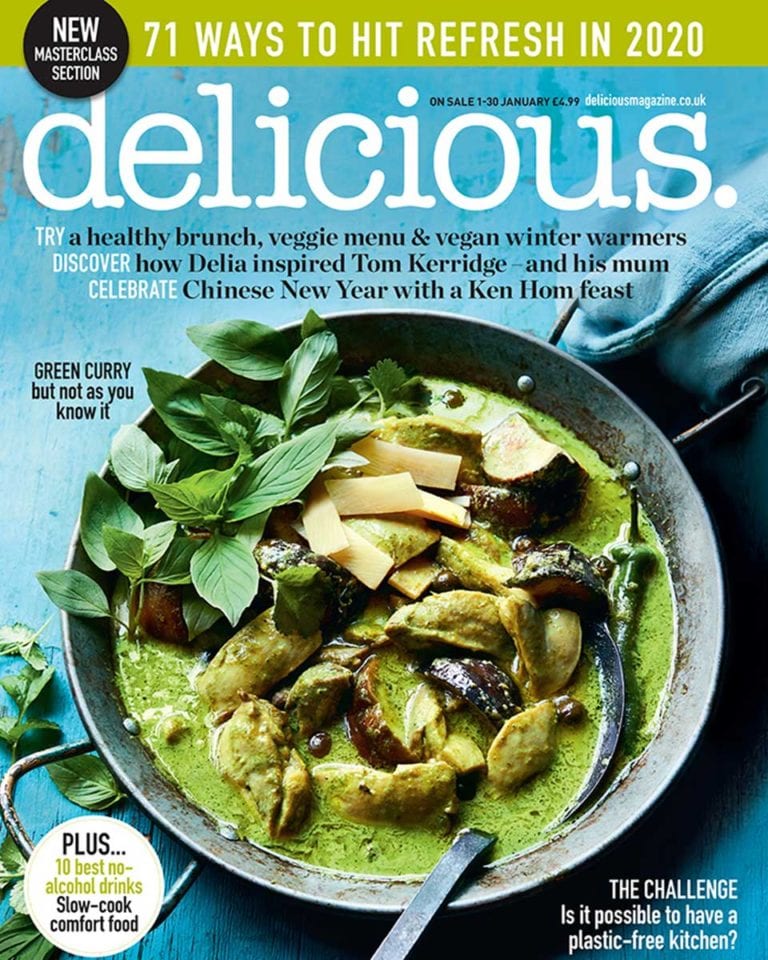 There are still plenty of reasons to continue the celebrations into the New Year. Chinese New Year falls on the 25th January so we've enlisted the legendary Ken Hom to plan a menu that celebrates its core values: prosperity, longevity and the sharing of great food. A little closer to home, we share a classic Scottish recipe to celebrate Burns Night (also on 25 January): chicken Balmoral. It's a satisfyingly simple combination of chicken stuffed with haggis, then drowned in a creamy whisky sauce…Plus, it takes well under an hour to make.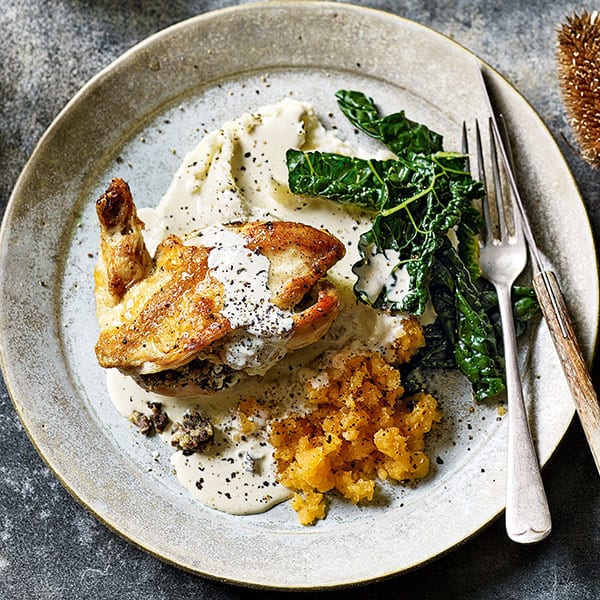 On the topic of comfort food, we've launched a brand-new Crowdpleasers series and first to fill the slot is a host of comforting stews. You'll find Italian braised beef cooked in red wine, a lovely lamb one-pot with herby dumplings and a rich pumpkin black dhal topped with the best herby cashew sauce. We also show you how to make the perfect lasagne – with lots of tips for success – and there's an entire guide dedicated to the ULTIMATE cheese toastie. We're talking thick-cut white bread, triple-cheese for maximum tang and the only real question worth asking: to 'butter' or to 'double-butter'?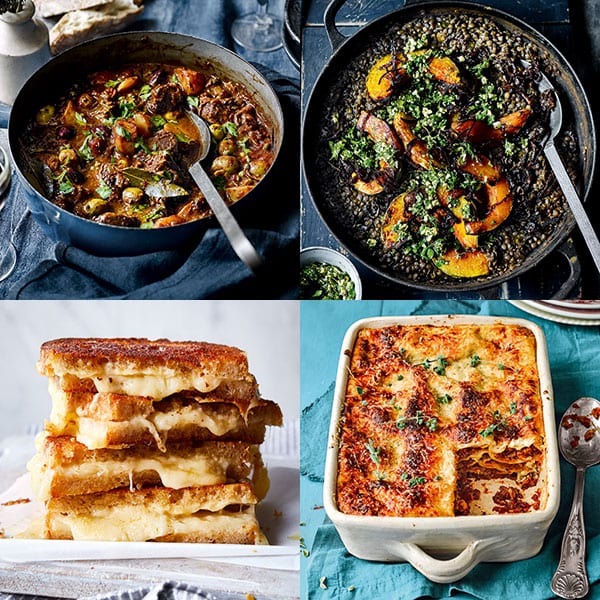 We promised you lighter food, too, and that's exactly what you get with Annie Bell's healthy breakfast recipes. You know you're starting the day well with a bowl of Annie's date and ginger granola or a slice of her nutty wholemeal banana loaf – both are so delicious that you'd never know they're so virtuous. Tristan Welch shares a world-beating vegetarian menu – think mushroom 'steaks' and a vegetable lasagne – while Kay Plunket Hogge guides us through her masterclass on how to cook Thai.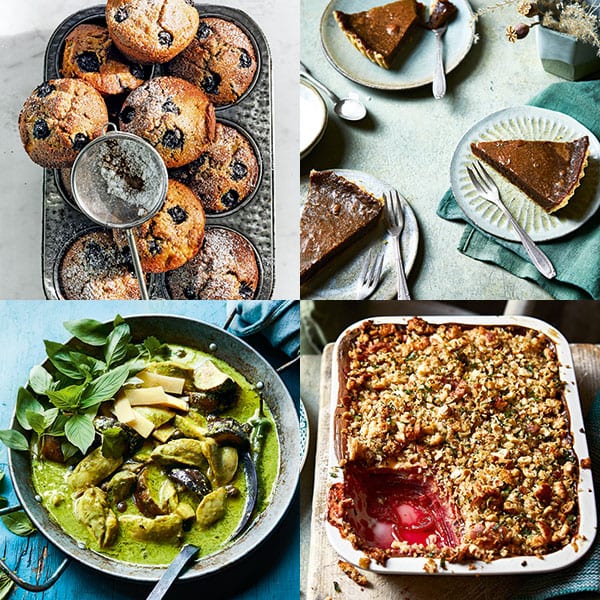 In foodie discussion, we ask: could you go plastic-free in the kitchen? Katy Salter took on the challenge for a month to see whether she could eradicate plastic from her kitchen for good. Meanwhile, Signe Johnson discusses the brilliance of food language, pondering where certain phrases came from and how they were borne. We also asked all of you over on Twitter about your favourite made-up cookery terms. Why, for example, isn't there a word for the brown bit on the base of a casserole or the 'skin' that forms on baked rice pudding?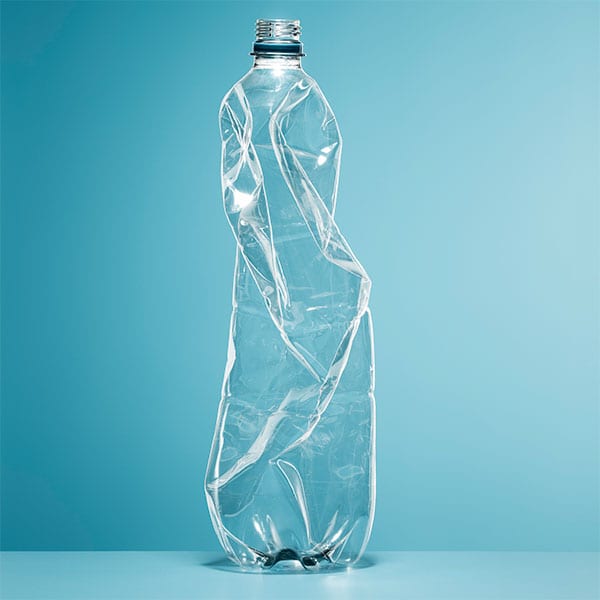 Nestled amongst January's pages, you'll also find midweek meals, culinary tips, the latest in 'health' news and a 2020 travel calendar, but you'll have to pick up a copy to discover it all…
All of the above is merely a taster of what you can expect to find in our latest issue. So treat yourself to a copy, or even a subscription, of delicious. magazine today.
On newsstands from 1 January, or landing on subscriber doormats any minute now…
Subscribe to our magazine
Subscribe to delicious. magazine this month for a half price subscription
Subscribe