What's inside our latest issue?
From a flexible wellington that can be made to suit everyone, to a chocolate orange Christmas cake, our November issue is full of recipes to get you in the mood for festivities. Christmas will be different this year, there's no denying it. But we hope the seasonal recipes inside this issue will bring some of the joy we've all been seeking. We've got mincemeat recipes to share with neighbours and friends (from deep-filled mince pies, and mince pie crumble tray bake to a giant mince pie tart that could just as easily serve as dessert). We take a look inside Nigella's latest book and find comforting dishes for cold November evenings and the run-up to Christmas. There really is something to get you feeling festively giddy on every page.
The issue of delicious. Magazine is available to buy online now, in stores from the 1st November and will be landing on subscribers' doormats on 26th October.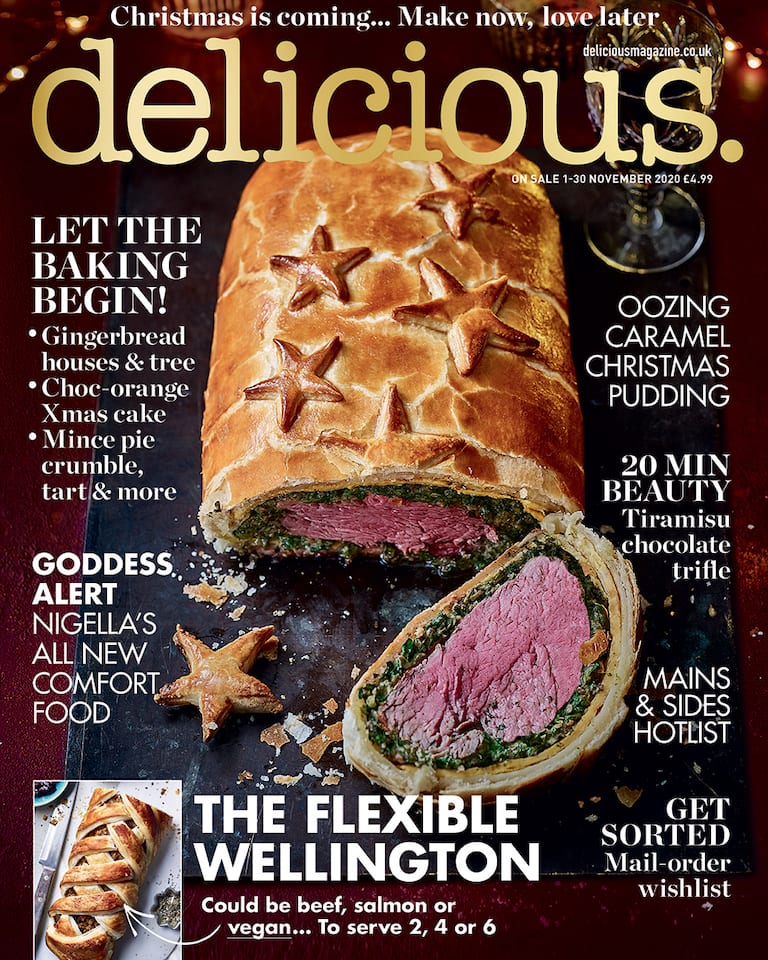 This month, we are thrilled to share recipes and thoughts from Nigella's new cookbook, Cook, Eat, Repeat. Her 'lasagne of love' is not to be missed; the meat sauce made with minced beef, minced pork, beef stock and plenty of TIME, and the whole thing topped with chopped mozzarella for extra gooey-ness. Nigella's embrace of comfort food and talent with language is music to our ears – she counts herself as a member of the 'brown food brigade', and we are here for it.
The oxtail bourguignon, which Nigella notes needs to be made the day before you eat it (flavour melding is a necessity here), and her beef cheeks with port and chestnuts, are two of the sorts of stews we feel ourselves hankering for at the moment. She also offers up a crab mac 'n' cheese (made fittingly with pasta shells), black pudding meatballs and a chicken with garlic cream sauce. Add those to the lasagne, and we think you can count your November sorted for nourishing and hearty dinners.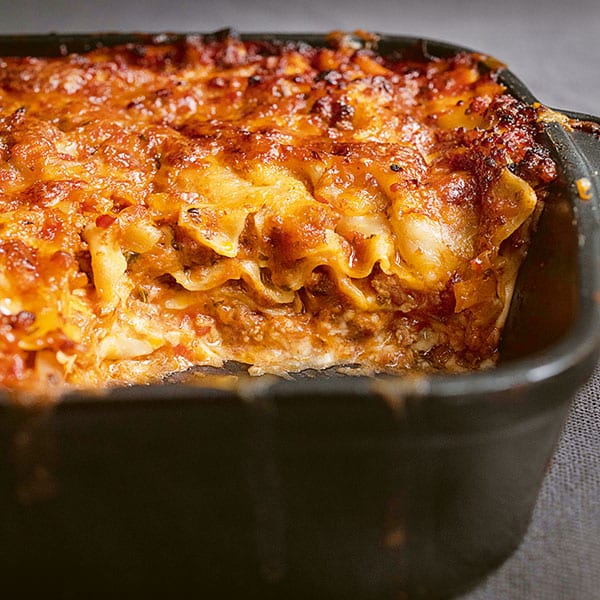 Our flexible wellington feature aims to offer a pastry shrouded option for every kind of eater. From the traditional BIG beef fillet version, with a spinach and mushroom pâté, to mini beef wellies that serve 2. The salmon wellington is a clever recipe – a salmon fillet is rubbed with horseradish and mustard then encased with a mushroom and dill mixture before being wrapped in pastry. Our vegan alternative – a kind of sausage plait – is made with soya mince, stuffing mix, sunflower seeds, and a hefty dose of Marmite stirred in for deep intensity. It's a must-try. Serve with cranberry sauce for an epic Christmas vegan main.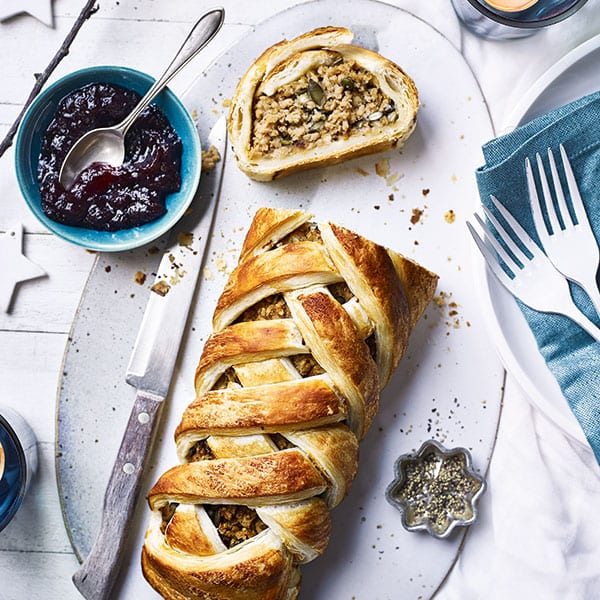 Take the stress out of the season with our health feature, 20 ways to make Christmas happier and better. From not taking on too much (learning the all-important art of saying "no"), to easing the gift spend, pyjama days, and not forgetting to move around (even a walk will bring a welcome dopamine hit). Paring back and not expecting that you have to do everything yourself will instantly have you feeling more relaxed. We tend to put a lot of pressure on ourselves during the festive season, but there's a lot to be said for taking it easy!
Our Midweek Meals in this month's issue come from Clodagh McKenna whose recipes are all about laid-back cooking: recipes to inspire you but not to tire you out. There's a French onion soup with Gruyere toasts, a butter chicken curry, kimchi cauliflower fried 'rice', and a Spanish fish stew among others. All are prepped in under 30 minutes: these are savvy meals for when you want to keep the pennies in check but still eat deliciously and nutritiously.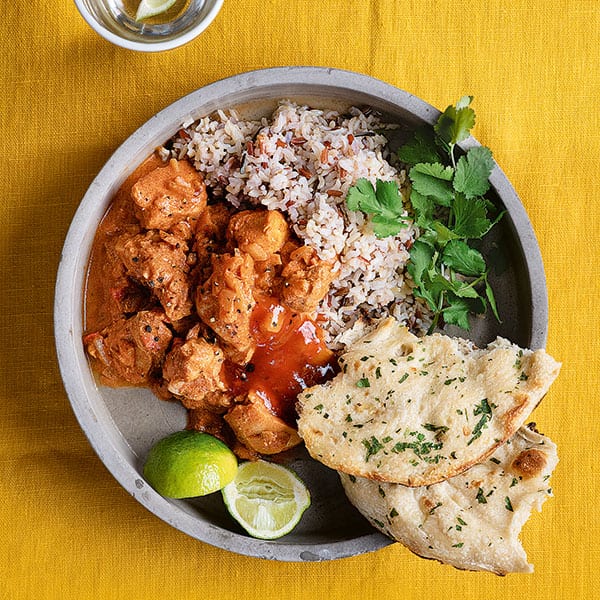 When it comes to the sweet stuff, you'll want to give our chocolate orange and Cointreau drizzle cake a go, as well as our Christmas Dundee cake from British cookery expert Debbie Major. Debbie has also gifted us a mini version topped with marzipan – perfect for taking round as gifts to friends or neighbours who have had your back through a very strange and tough year.
Of course we couldn't forget the Christmas pudding – our new version has a salted caramel ganache filling, and is ladled with hot rum custard. It's a real treat of a dessert. If pudding doesn't do it for you, our 20-minute showstopper Baileys and Tia Maria tiramisu trifle is a simple masterpiece, with a grating of white chocolate and silver balls on top – it's a beautiful dessert that delivers as a morning-after breakfast to boot.
Discover it all and much much more. Treat yourself to a delicious subscription and never miss an issue.