2017 delicious. Produce Awards winners
The delicious. Produce Awards, in association with home appliance company Fisher & Paykel, are all about finding the nation's very best produce. After the roaring success of last year's inaugural Produce Awards, we couldn't wait to see which passionate and skilled producers would come forward in 2017. Their produce to be judged on its provenance, story and taste.
Needless to say, we weren't disappointed. From a total of 1,145 initial nominations, the judges chose 76 products to be judged in the final.
Then, after a day of tasting and debating, the winners were finally chosen…and here they are!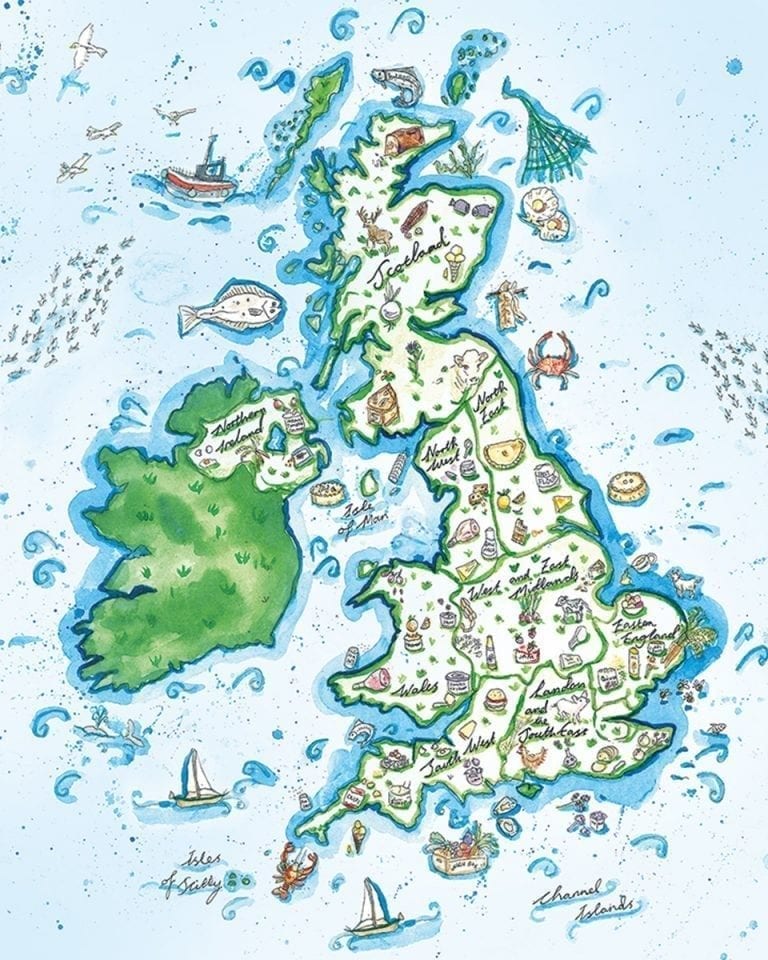 As every cook knows, there's nothing that makes a dish sparkle more than wonderful ingredients. At delicious., celebrating the best of seasonal, sustainable, home-grown produce is at the heart of what we do; in every issue and on every page of our website we aim to showcase produce that the best chefs and most discerning home cooks would be proud to serve.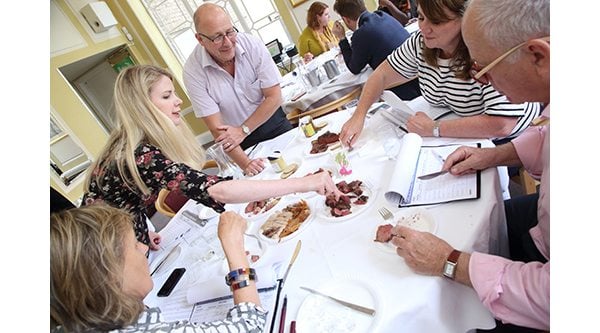 Our definition of artisan: simple, wholesome and flavoursome artisan food, made with natural ingredients. The expectation is that products are made with British-grown or reared produce and that the final product is made in the UK. Ingredients for artisan products can be sourced from further afield if not readily available in the UK. Traceability of ingredients should be transparent and ethical business practices adhered to.
Our definition of primary: quality produce, grown with respect for the land, reared with care in the field, or sustainably sourced from our waters.
From the Dairy (Artisan)
Ampersand Cultured Butter
After working as a chef in several fine-dining restaurants in Sweden, Grant Harrington was inspired to learn more about traditional butter-making techniques from around Scandinavia. A year of scientific research into dairy fermentation led him to set up Ampersand, which is now served in 11 Michelin-starred restaurants.
The 'good bacteria' (lactobacillus) in Grant's cultured butter produces a rich, creamy flavour, with a complex acidic buttery note. He only uses high-welfare, small-scale Jersey cow's milk, personally visiting his cream suppliers to make sure the Jersey cows are getting everything they need.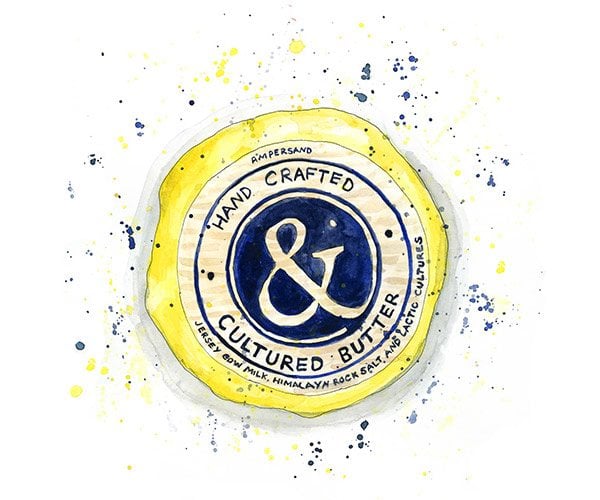 From the Field (Primary)
T Soanes & Son Poultry's Free-range Whole Chicken
T Soanes and Son have been in the poultry business for more than 70 years. Their chickens are grown as slowly as possible and fed on a combination of locally milled wheat – and whatever grubs and bugs the birds can find in their Yorkshire Wolds home.
The team at T Soanes & Son are dedicated to safeguarding their animals and the environment; they use biomass boilers, three wind turbines, solar panels and a heat recovery unit. The Soanes are also committed to supporting their surrounding community, using locally sourced goods, services and labour.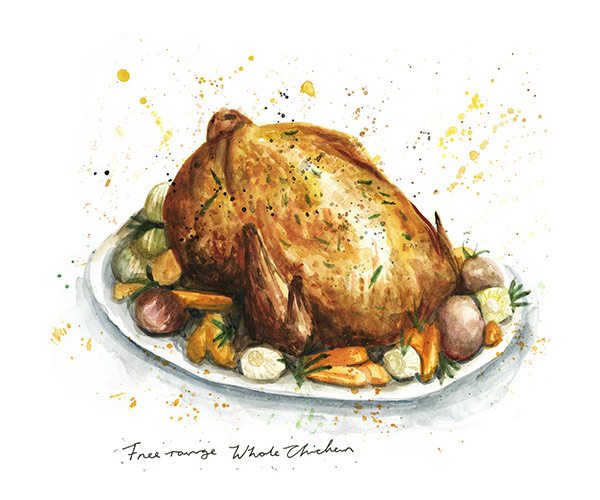 From the Field (Artisan)
Primrose Herd's Cornish Hog's Pudding
Sally and Bill Lugg of Primrose Herd in Redruth are both deeply enthusiastic about heritage breed pigs and take great care in rearing their animals. Their venture started after Sally took on managing her father's traditional-breed Large Black pigs – as well as her own Gloucestershire Old Spots – after he passed away.  Animal welfare is paramount and the animals enjoy a happy, free-ranging life.
You can buy the pudding on our online shop here.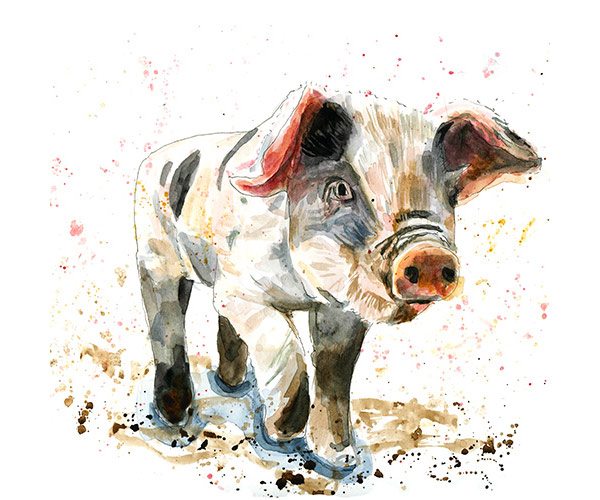 From the Sea (Primary)
Wross Lawrence's Sea Purslane
Former fisherman and tree surgeon turned wild forager, Wross Lawrence sources wild sea purslane from the marshy banks of an English Channel estuary in East Sussex. To ensure a sustainable harvest, he picks the plant in small batches by hand.
The British sea vegetable has plump, greyish-green leaves taste that similar to the salty water they grow next to and are packed with vitamins and minerals. Best eaten raw, they make the perfect accompaniment for fish and seafood.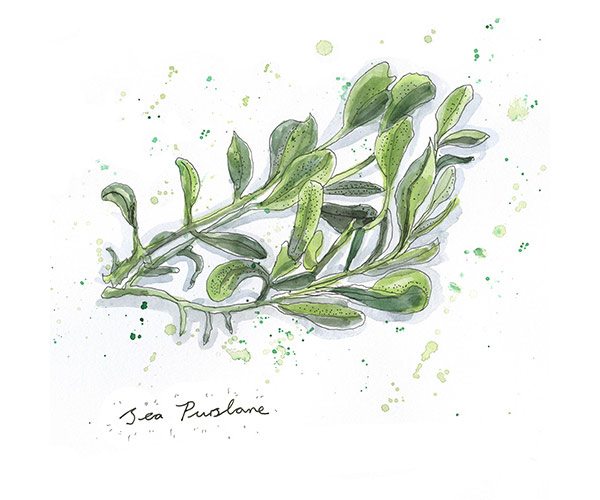 From the Sea (Artisan)
Severn & Wye Smokery's Oak-smoked MSC Haddock Fillets
Richard Cook of Severn & Wye Smokery is an advocate of traditional artisanal curing and smoking methods. He has spent 27 years developing and honing a full range of smoked delicacies, many of which are certified by the Marine Stewardship Council (MSC).
In order to protect the craft of fish smoking, the smokery works closely with local colleges to train students in fishmongery, curing and smoking. They also have a zero carbon footprint and replace the oak trees felled for wood smoking with deciduous trees.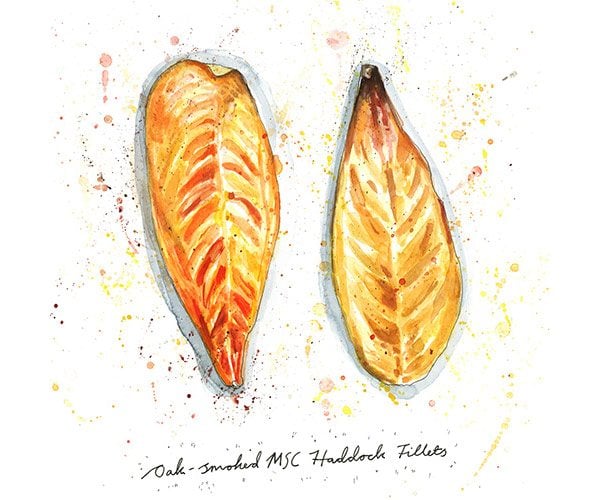 From the Earth (Primary)
Riverford Organic Farmers' Mini Cucumbers
Guy Watson began his organic vegetable empire by delivering boxes of vegetables to 30 friends in Devon. Surprised by its success, he set up his veg box scheme in 1993, and today Riverford Organic Farmers deliver fresh fruit and vegetables, including these delightful mini cucumbers, to more than 47,000 customers a week in England and South Wales.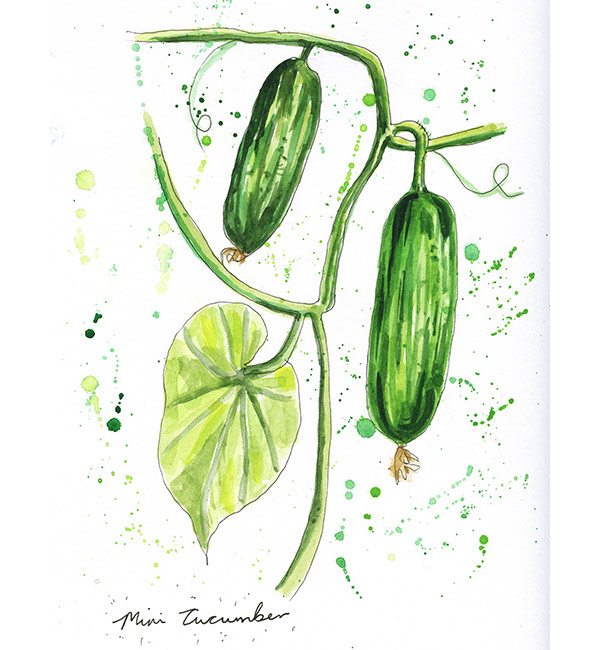 <br.
From the Earth (Artisan)
Hoxton Bakehouse's Stoneground Spelt Loaf 
Located close to Southampton Docks, Hoxton Bakehouse is a bakery set up by London chefs Florence and Darren in 2013.
Its team of six staff produce naturally leavened wholegrain breads and pastries for retail and wholesale. Each loaf is hand-crafted and takes 24-36 hours from dough to oven. All their whole wheat flour comes from Winchester City Mill, located only 12km away from their unit.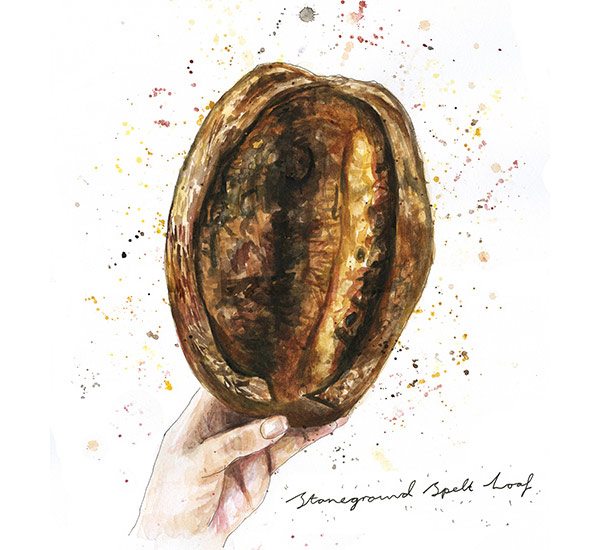 Editor's choice award
H Forman & Son Royal Fillet, London and South East
The oldest producers of smoked salmon in Britain, H Forman & Son have been smoking and curing in East London for more than 100 years. Unlike many smokehouses, H Forman & Son uses only sustainable fish from the wild or RSPCA-approved farms. Using the freshest fish makes a big difference to the taste so they insist on receiving wild fish within 24 hours of being caught (48 hours for farmed salmon). Forman & Son is also a waste-conscious producer: off-cuts are used for salmon jerky, trimmings become pâté or fishcakes, and fish bones are used to make stock. Their London Cure smoked salmon has just been awarded PGI protected food status by the EU, an accreditation also held by champagne and parma ham.
Their Royal Fillet is lightly smoked and left whole to be served like sashimi, briskly seared, or sliced to your own preferred thickness. Buy at selected retailers, including Waitrose, and via the delicious. online shop.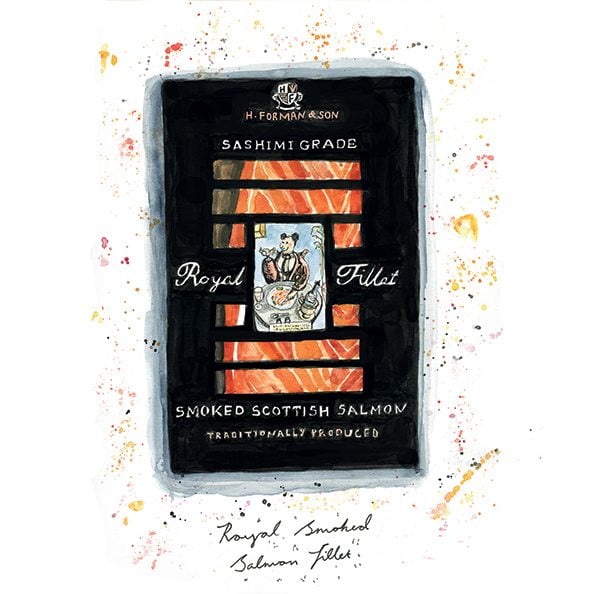 Find out more about the 2017 delicious. Produce Awards here. Plus, see our highly commended products here.
Subscribe to our magazine
Subscribe to delicious. magazine for HALF PRICE
Subscribe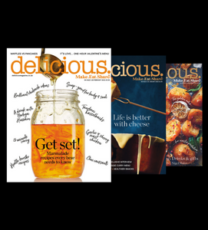 Join our newsletter
Packed with menu ideas, recipes, latest competitions and more...