22 weird and wonderful doughnuts you have to try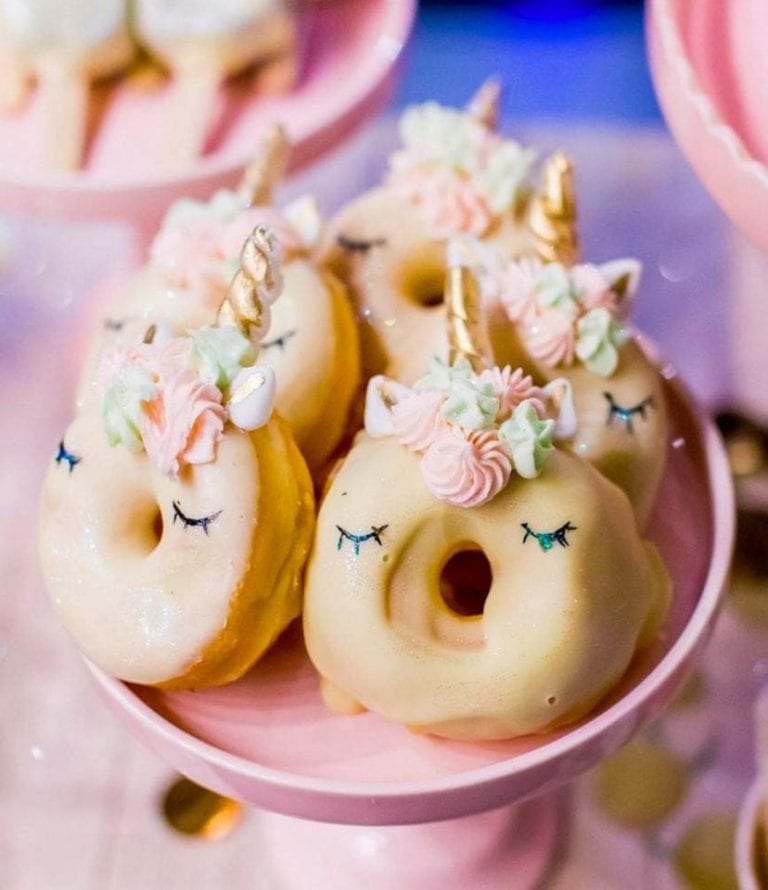 Arguably the most indulgent of sweet treats, the doughnut is the ultimate in oh-so-nice yet oh-so-naughty… it satisfies when nothing else can.
It's National Doughnut Week from 6-13 May and, although we don't need an excuse to celebrate the doughnut in all its guises (seaweed flavour, anyone?), we've scoured the web to find the most decadent, unusual and sometimes frankly bizarre varieties.
1. Damson roly-poly doughnut puddings with boozy custard
In case you needed a reason to cross the most old-school of puddings with the humble jam doughnut, before dousing it in booze for good measure, then this is it.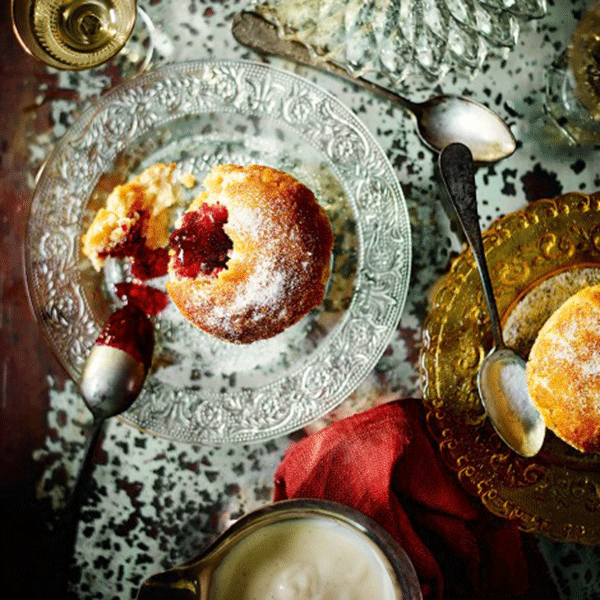 2. Ras el hanout doughnuts
Sweet, spicy and perfectly sized, these mini doughnuts know that great things come in small packages.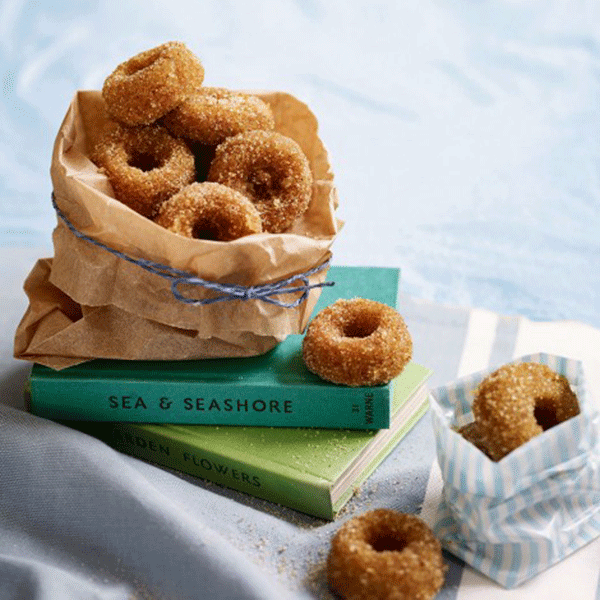 3. Slap Yo' Daddy's bacon wrapped donut-doinks
These doughnuts go by the age-old rule: when in doubt, add bacon. Oh, and chocolate sauce… Dare to try them?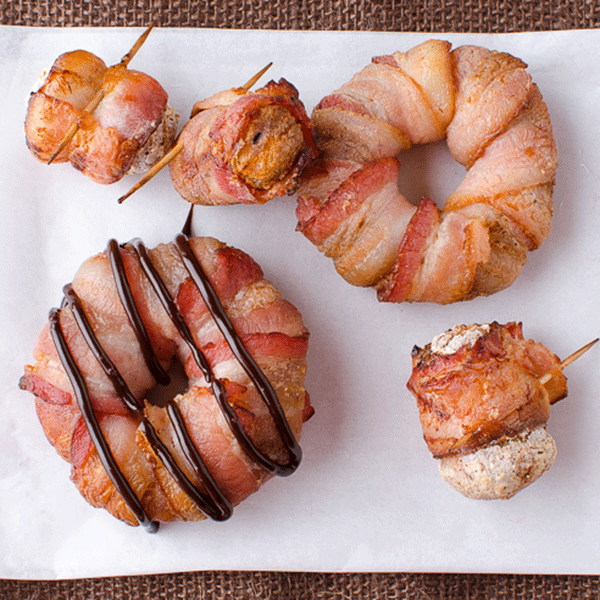 4. Healthfully Ever After's earl grey quinoa doughnuts
These doughnuts are made with quinoa flour and earl grey-infused cashew milk. Gold leaf optional.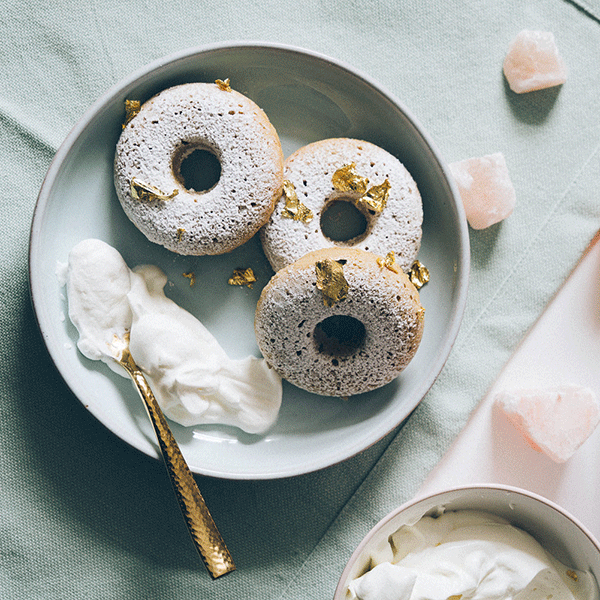 5. Urban Bakes' maple, bourbon, bacon and chocolate doughnuts
The addition of chocolate chips, and a glug of bourbon, to these maple syrup and bacon doughnuts turns a good thing into a great one.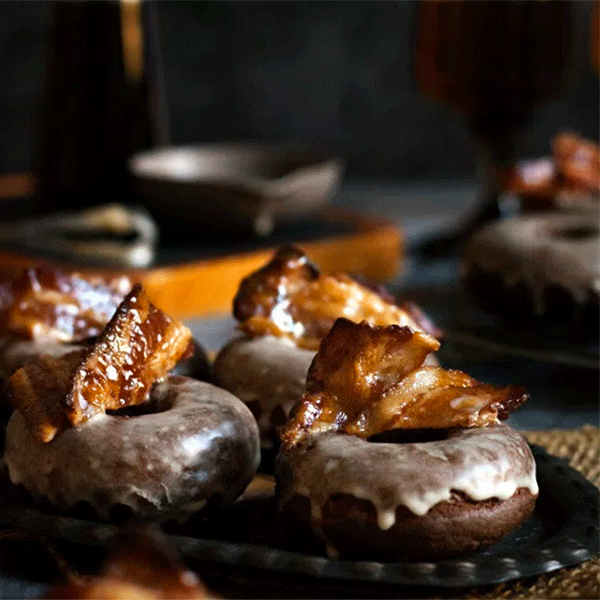 6. Cooking Channel's sriracha peanut butter crunch doughnuts
One for chilli-lovers, these doughnuts have a spicy sriracha glaze.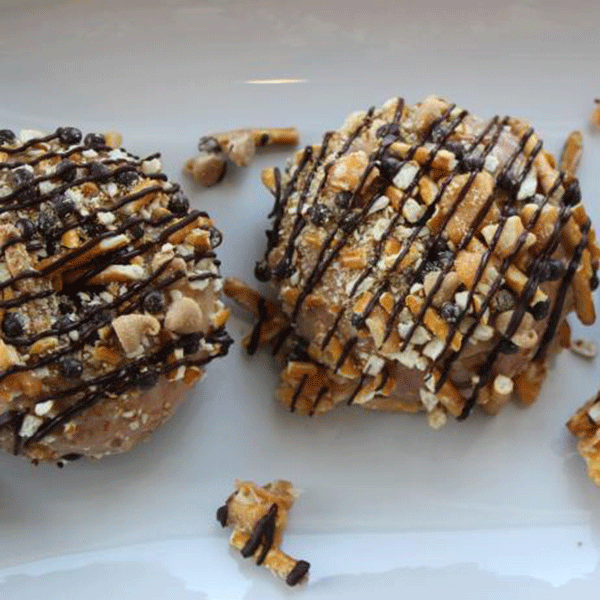 7. For the Love of Lasagna's blackberry and thyme jam and whipped goat's cheese-filled doughnuts
If the idea of a savoury doughnut does little to tempt you, why not ease yourself in with these sweet and savoury, jam and goat's cheese doughnuts?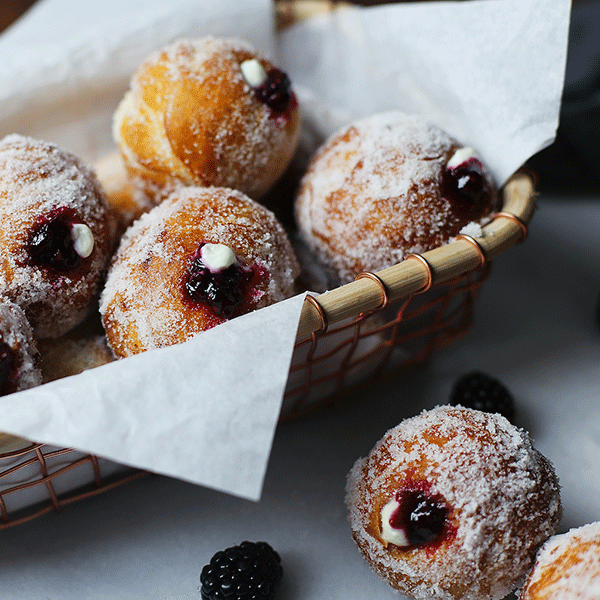 8. Butter and Brioche's earl grey doughnuts with pomegranate glaze
Almost too pretty to eat, these (healthier) baked treats are part-doughnut, part cake and part-crumble.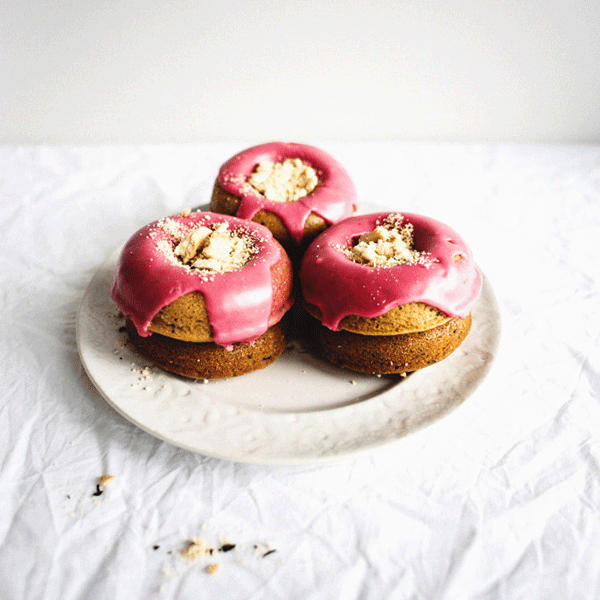 9. Burnt Lumpia's ube doughnuts with coconut glaze
The violet hue of the ube, a type of yam grown mainly in the Philippines, gives these doughnuts their unusual purple colour.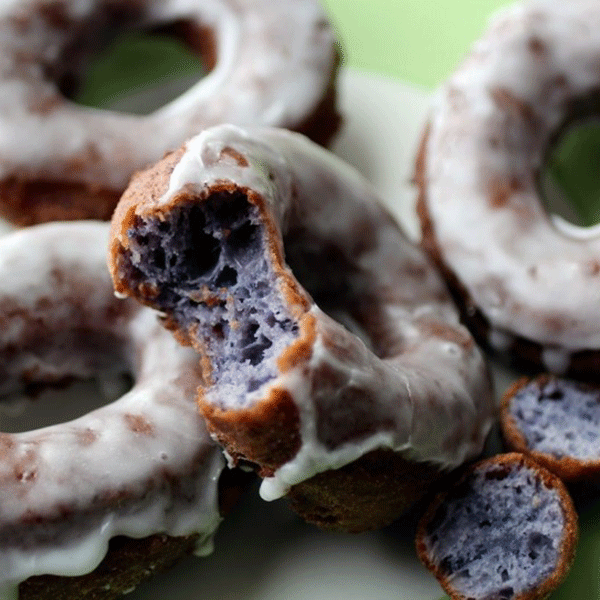 10. Cupcake Project's mind-blowing mac 'n' cheese doughnuts
Wondering how macaroni cheese could possibly be improved? This is the answer.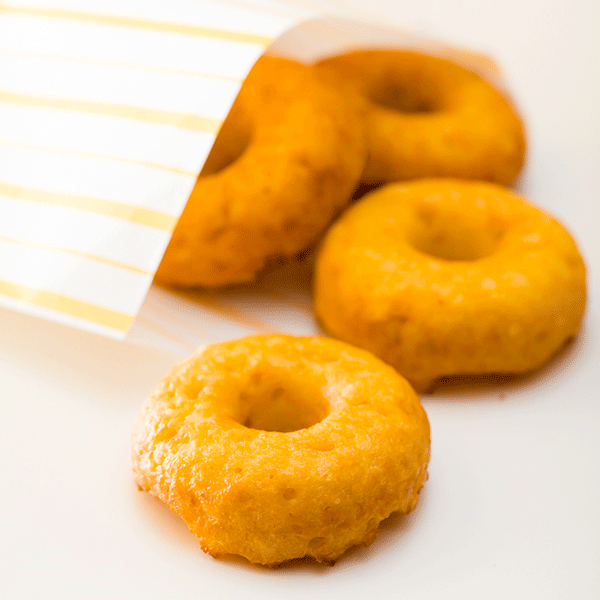 11. The Jewels of New York's matcha green tea doughnuts
From muffins to cheesecakes, matcha is working its way into just about everything at the moment and doughnuts are no exception. These ones are sprinkled with tiny gold balls to boot.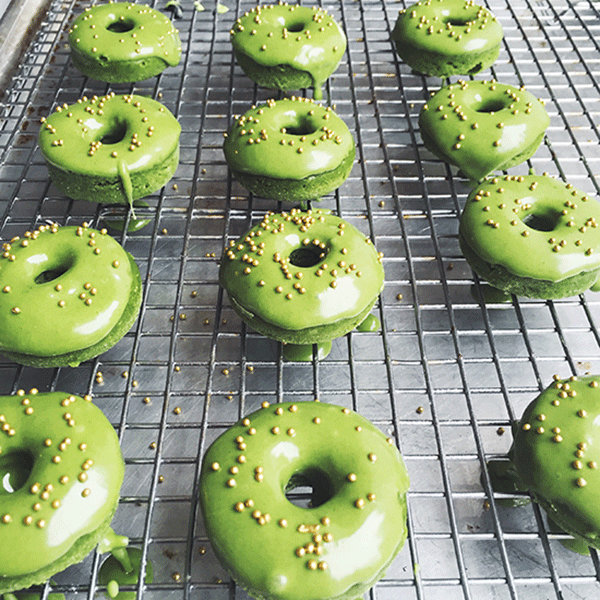 12. Taste Spotting's sushi doughnuts
If you're more into the 'nut' than the 'dough', then these vibrant sushi doughnuts could be the ones for you.
13. Caperucita Cupcakes unicorn doughnuts
Unicorn food is taking the nation by storm, with glitter, sprinkles and all things fantastical. These cute mythical doughnuts are beautiful but you'll have to head to Spain if you want to buy one..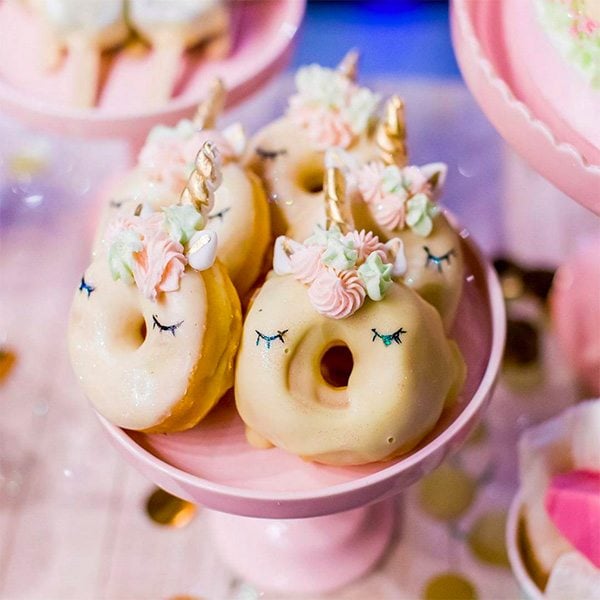 14. Wyld Flour's champagne-glazed mini doughnuts
We can't think of anything more worthy of a champagne glaze than a doughnut.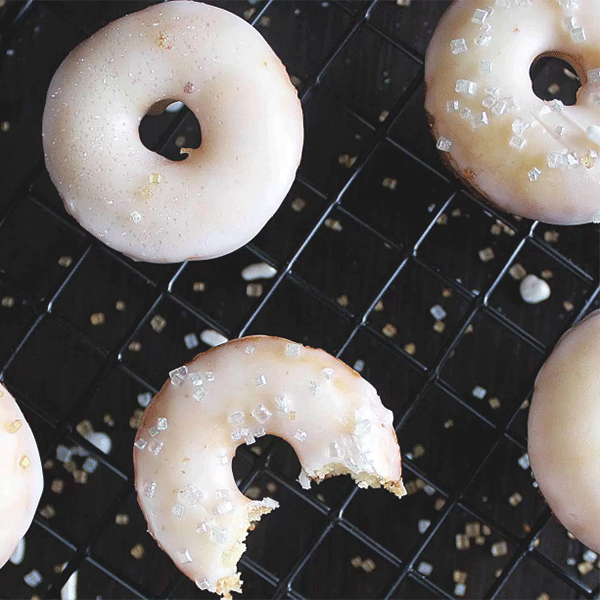 15. Always Hungry's rosemary and lavender baked doughnuts with a white chocolate glaze
Made with Greek yoghurt and brown sugar, these baked doughnuts are a moister, more cake-like version of the classic.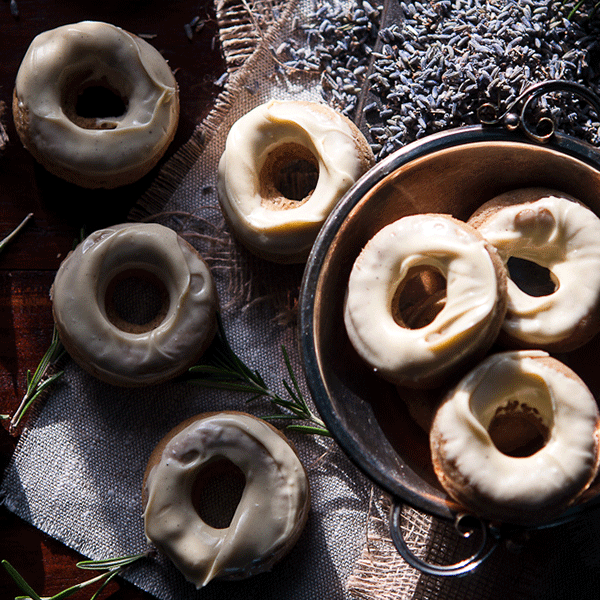 16. Sprinkles for Breakfast's marbled doughnuts
More art than doughnut, it's hard not to feel happy looking at these marbled beauties.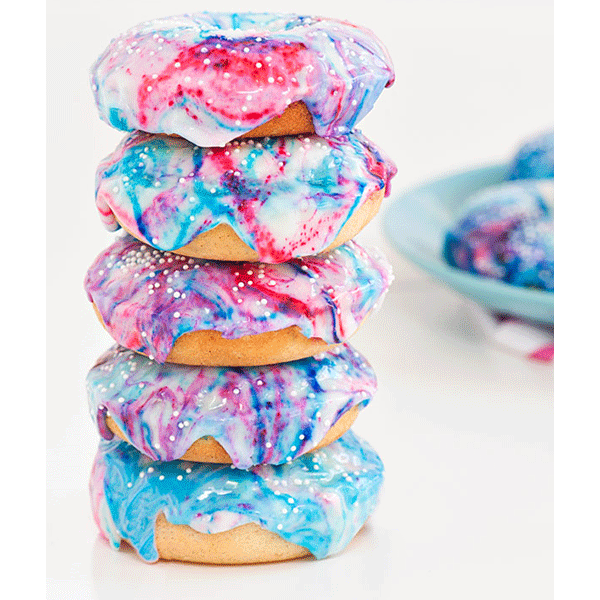 17. The Merry Thought's doughnut ice cream sandwiches
It's a sandwich, which means we can definitely eat this for lunch, right?
18. Awwsam's life's a beach…ball doughnut
Summer may be further away than we'd like but we're ready-and-waiting with a batch of these mini beach ball doughnuts.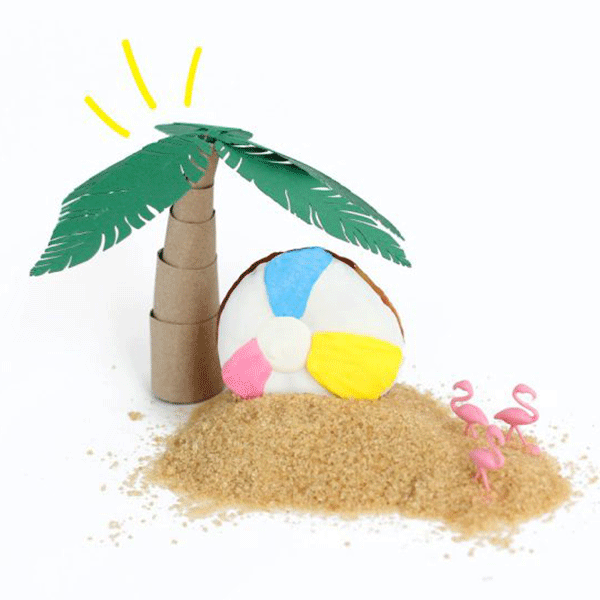 19. 10th Kitchen's honey and tahini doughnuts
A Middle Eastern take on the doughnut, these are oozing with rich, nutty tahini and sprinkled with black and white sesame seeds.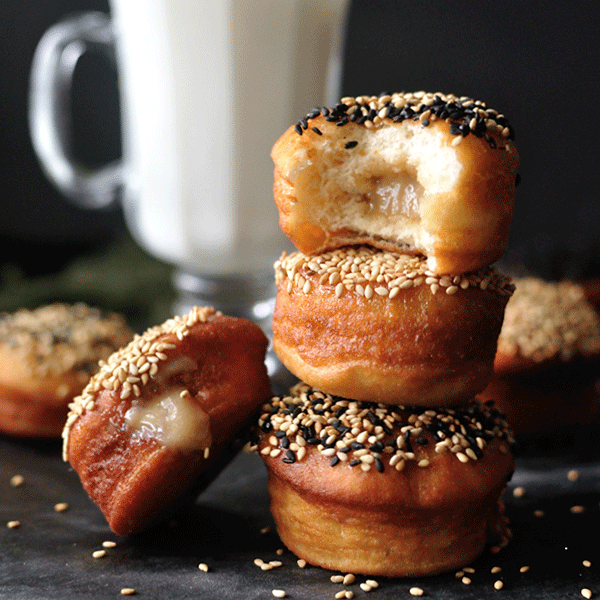 20. Heather Christo's peanut butter and jam doughnuts
Filled with jam and topped with a peanut butter glaze, these doughnuts are an all-American delight.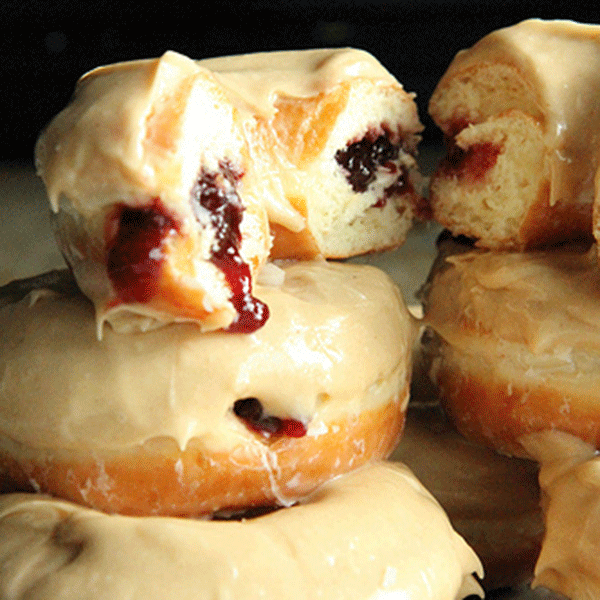 21. Pop Sugar's ramnut (aka Ramen Doughnut)
The ramen doughnut is a less-than-conventional culinary hybrid, and one that we're not entirely convinced about…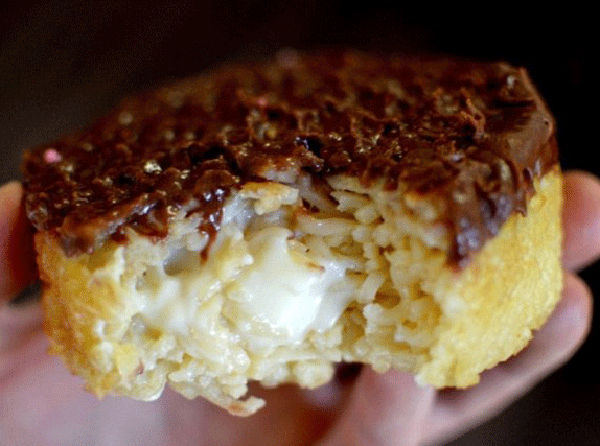 22. Eat, Write + Explore's gin and lime mini doughnuts
For an intense gin flavour, the batter used in these mini doughnuts is infused with crushed juniper berries. Cheers to that!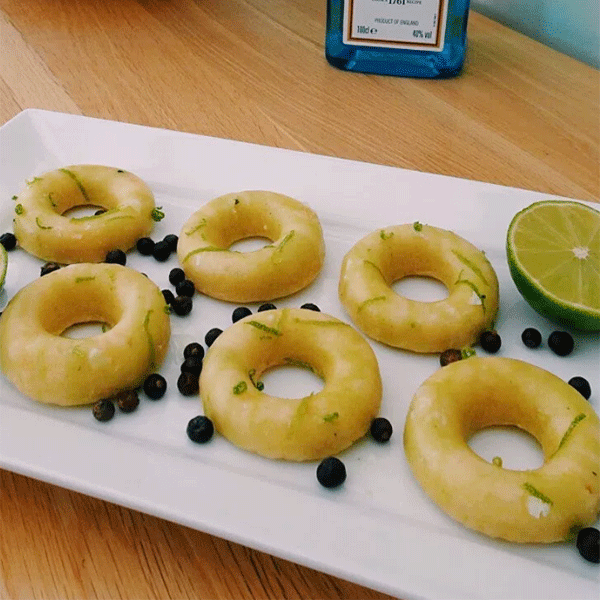 Subscribe to our magazine
Subscribe to delicious. magazine for HALF PRICE
Subscribe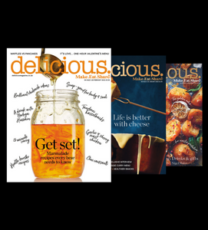 Join our newsletter
Packed with menu ideas, recipes, latest competitions and more...