24 hours in London with Dan Doherty
Planning a trip to the capital but short on time?
If there's anyone who knows what to do in London, at any given time of the day, it's the man behind 24-hour restaurant Duck & Waffle – Dan Doherty.
Make the most of your visit with his list of top foodie places to visit.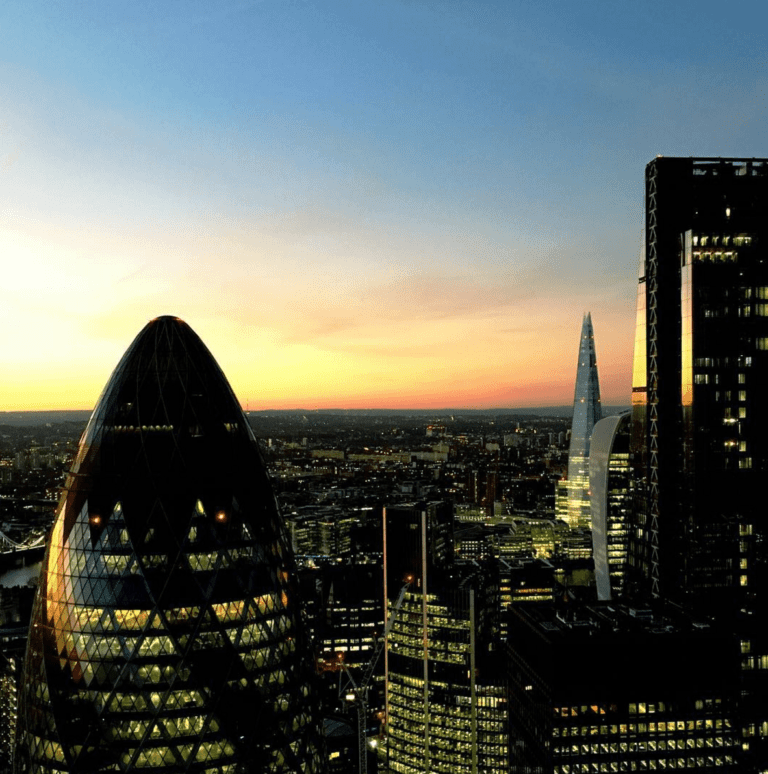 From fish markets to Michelin-star restaurants and all that's in between, here, in Dan's own words, is where to go and what to eat within 24 hours in London…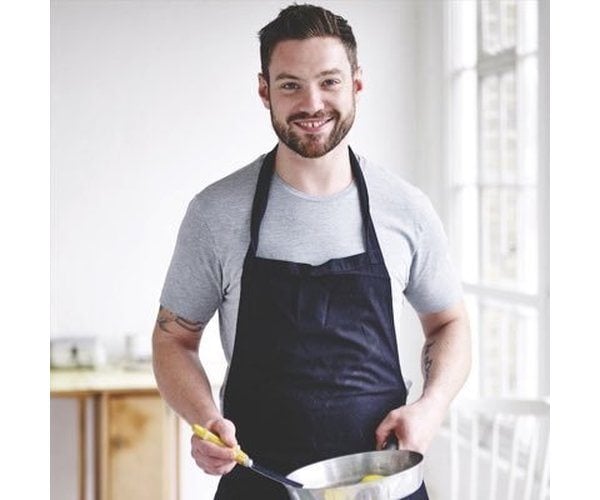 5am: Billingsgate Market
It's an early start but it's worth it. Billingsgate is a London institution and a must-visit. It's also one of my favourite places and it's not just for chefs – it's open, from Tuesday to Saturday, for the public to visit.
The bell rings at 3am meaning it's open for business but you don't need to be there that early – 5am is best – any later than that and you'll miss the hustle and bustle of the market that seems to be stuck in a time warp of old London. Stroll through the aisles and take in all the fish from the Atlantic to the Indian Ocean.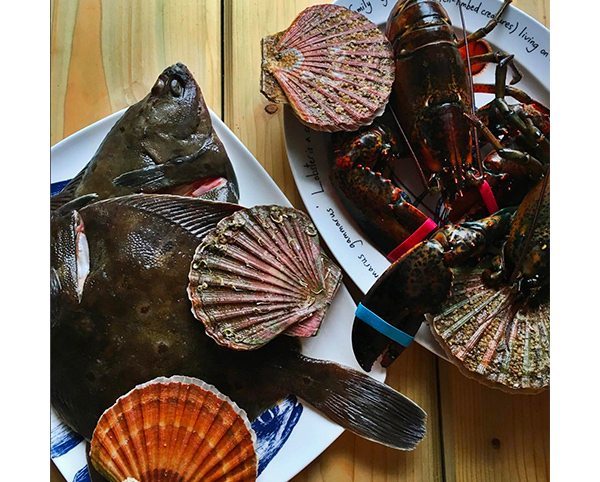 Buying direct from the market means you can get a great bargain; a decent-sized lobster is less than a tenner or you can get a box of 20 mackerel for the same price. My tip – get a box of fish and freeze them in batches. You'll have great fish that's fresher and cheaper than what you get at the supermarket.
7am: Breakfast at the market
You can't go to Billingsgate without having breakfast in one of the little cafés. Queue up with the porters and traders and shout your order into the kitchen. Plastic tables and no-nonsense food; it's a great way to recover after such an early start. I always have fried eggs on toast with bacon or kippers and, of course, a proper English cuppa.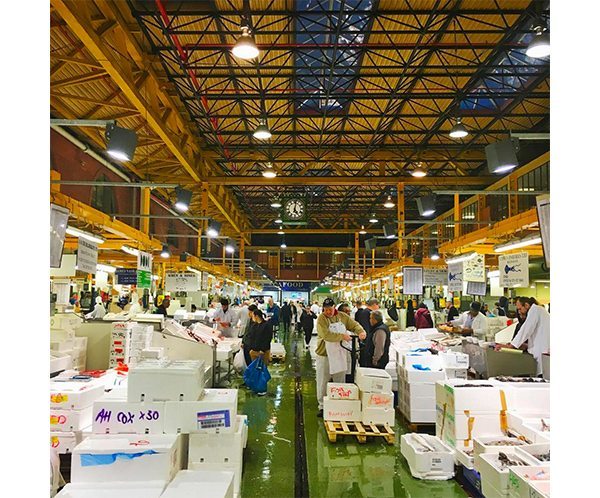 10am: Snacks and shopping at Borough Market
Head over to London Bridge to the iconic food market that has some of the best fresh produce London has to offer. The seasons dictate what's available; you can pick up gorgeous ripe British strawberries in the summer, fresh herbs and asparagus in spring, flavoursome wild mushrooms in autumn and rich game in winter.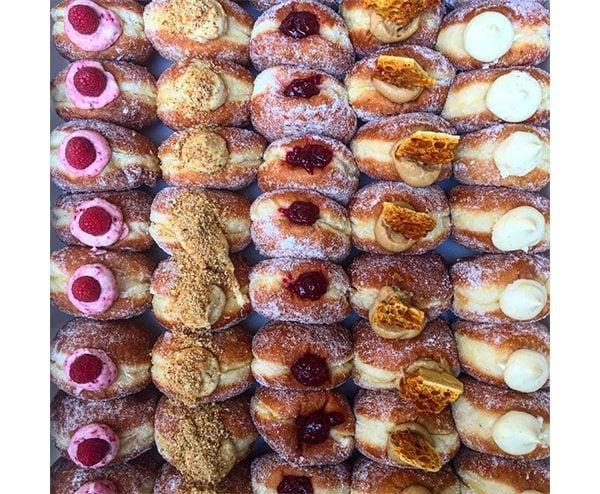 There are also great street food stalls and little restaurants serving wonderful food, the perfect sustenance for browsing the market. My advice – go to Bread Ahead for one of Justin Gellatly's legendary doughnuts; honeycomb and caramel custard is my favourite.
1pm: Lunch at Blacklock 
Hidden in a basement on Lexington Street, in Soho, is one of the restaurants that I visit the most in London. During the week they cook chops over charcoal and serve them in a heap for you to get stuck into – followed by desserts generously spooned onto your plate at the table.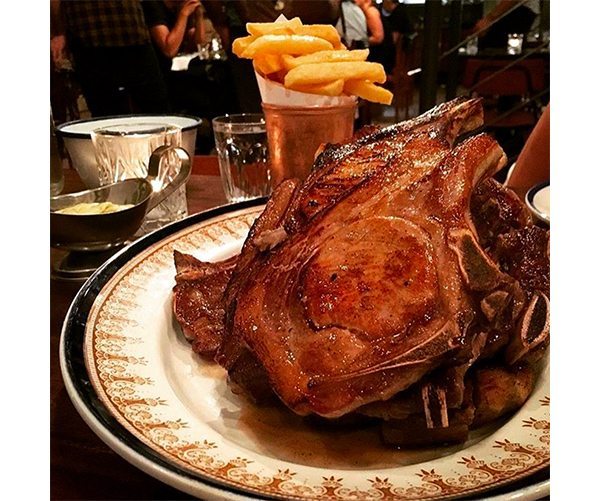 Come Sunday, there's nothing better than their epic hangover-curing Sunday roasts. Huge platters loaded with pork, beef and lamb, incredible roast potatoes (that are almost as good as my mum's), bone marrow gravy and all the trimmings. Blacklock really is a must-visit on a Sunday.
3pm: Sweet treats at St. John
Most chefs will have St. John on their top restaurant/must-eat meal/favourite dinner/last supper list. Rightly so, it's absolutely brilliant and has helped change the perception of British food no end. You could go for a huge sharing feast with lots of friends but you don't have to have a blow-out meal. One of my favourite things to do is sit in the bar, get a glass of wine and order the madeleines.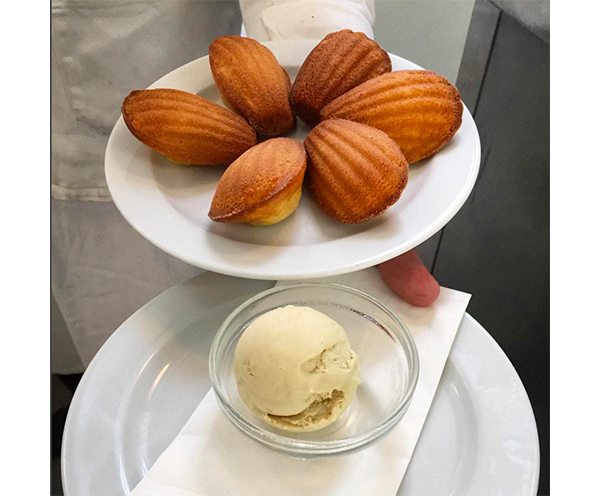 The little shell shaped sponges are cooked to order, so they take 10-15 minutes but they're worth the wait. Top tip: order more than you want or need and take the leftovers home. You'll not regret it.
6pm: Wine tasting at Noble Rot
Noble Rot, a short walk from Holborn, is the perfect place to sample lots of different wines before you go for dinner. It has a small bar with lots of interesting wines that you can have served in small measures, for a great price. They serve by the bottle too if you discover a wine that you really love.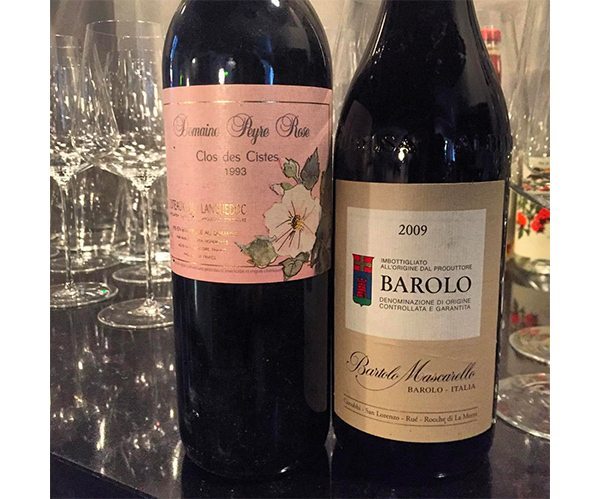 8pm: Dinner at The Little Viet Kitchen
Tucked away in Chapel Market, near Angel, is The Little Viet kitchen. Thuy, the charming chef and owner, cooks the food of her childhood in a small cosy restaurant.
The food is mind-blowingly good with the spice and freshness of the food balanced so well. Make sure you order the pho with added bone marrow – the broth is cooked for eight hours and is a thing of beauty. On the last Sunday of every month Thuy runs a supper club where she cooks a four-course menu, adding a little twist here and there to her usual traditional food, and it's stunning.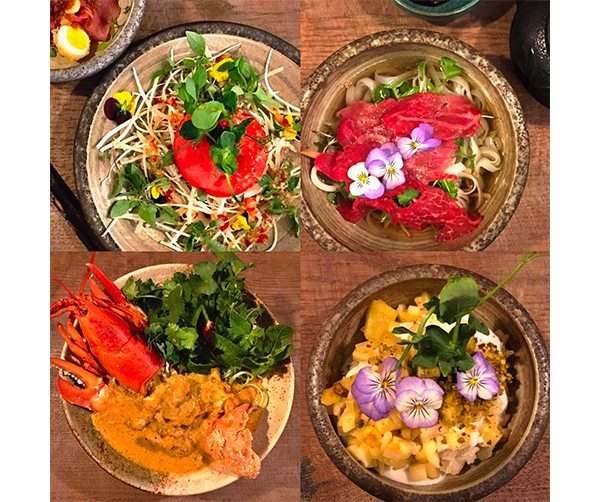 11pm: After-dinner drinks at Pink Chihuahua
As the night goes on, it's time to get a little naughty in Soho. Pink Chihuahua (inside El Camion) is a funny little place – it doesn't look like much on the outside, on a street full of sex shops, but inside it's a crypt of fun with lots of alcoves for you and a group of friends to sit in. I'm not one for doing shots but there's a tequila shot, served with fresh pomegranate juice and hot sauce that is perfect to perk you up if you're flagging.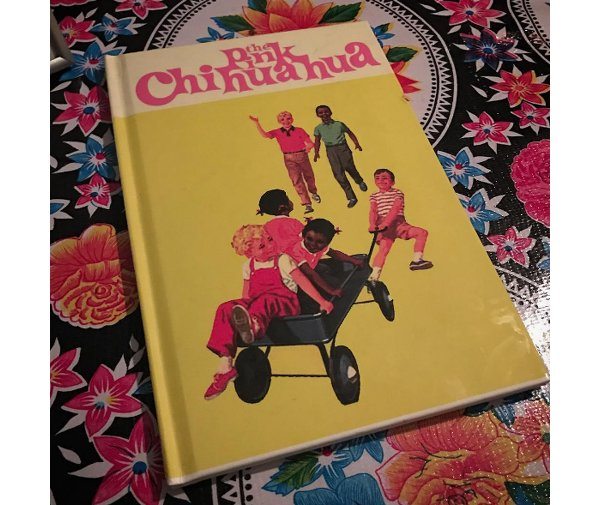 4am: Watch the sunrise at Duck & Waffle
Just before night becomes morning, head over to Duck & Waffle in The City for a sunrise champagne breakfast. It feels magical watching London wake up, especially if its clear and you get a beautiful sunrise.
Order the duck egg en cocotte, a duck egg baked in wild mushroom cream with gruyere cheese & truffles, and a glass of champagne to bring in the morning with a bang.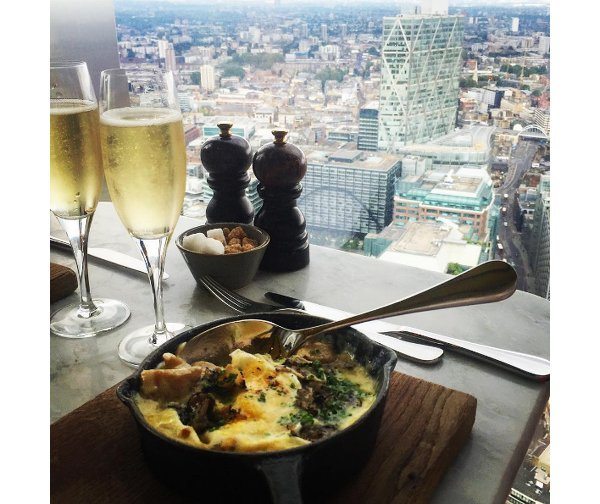 For more of Dan's restaurant recommendations visit his website or, for snapshot into his everyday eating, follow him on Instagram.
Subscribe to our magazine
Subscribe to delicious. magazine for HALF PRICE
Subscribe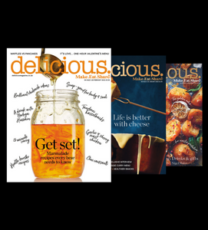 Join our newsletter
Packed with menu ideas, recipes, latest competitions and more...