96 hours (of eating) in New York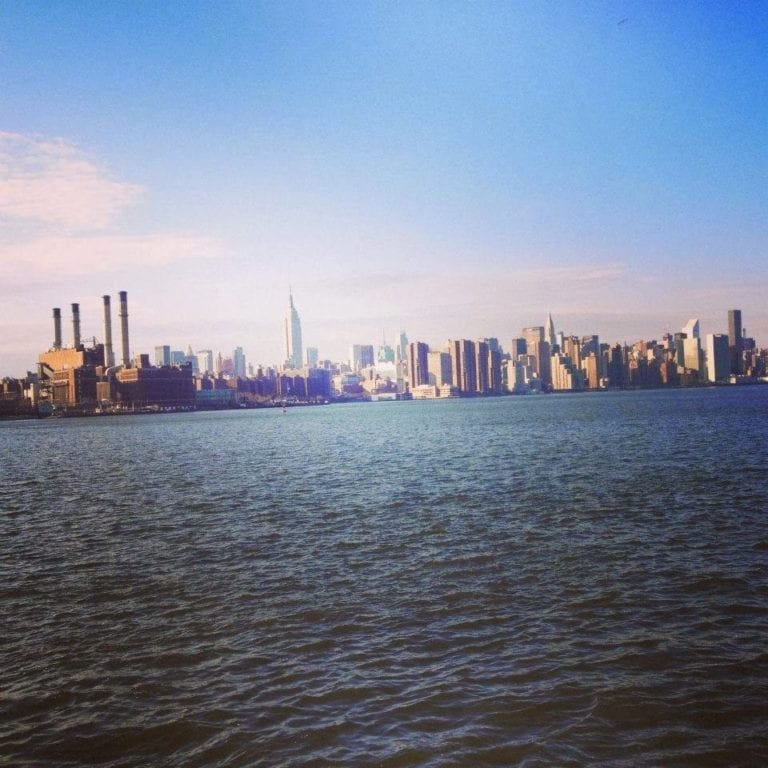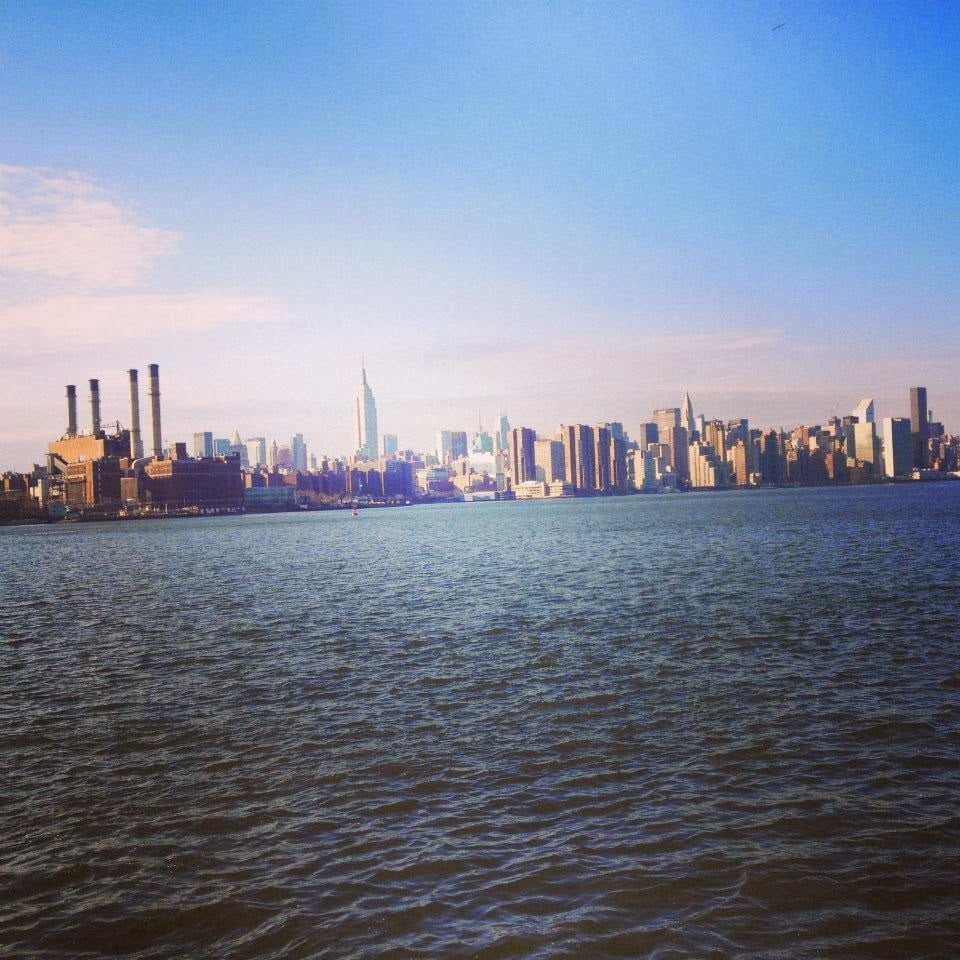 View of Manhattan from Williamsburg piers, Brooklyn
The March issue of delicious. couldn't have fallen on my desk at a better moment. Leafing through the pages (all looking beautiful, if I may say), it was the 48 Hours in Brooklyn story by Kathryn Tomasetti (p118) that made me smugly leap out of my swivel chair to yell "Yippeee!" and burst into a rousing rendition of "I like to be in Am-errr-i-ca!" in true West Side Story style.

Tickets to New York were booked for a week's time and Kathryn's drool-worthy article highlighted just some of the culinary highlights that awaited me in this ultimate food city.

(My colleagues have been sneering at me ever since I returned. They're just jealous.)


As a first-timer, and with a list of food recommendations in hand, I entered New York City with wide eyes, an empty stomach and a raging appetite. Restaurants rolled in front of my eyes like winning fruit machines and it was all I could do not to stick my hand out to hail a yellow taxi to the first table.

We ploughed blissfully through towering plates of pancakes, burgers with three types of cheese and truffle fries, cocktails from secret speakeasy bars served by mixologists in lab coats, THE most amazing hirata buns and some very suspicious 'century eggs'. By the end of my four-day break, I practically rolled back to JFK and had to reject the on-flight meal.


Pancakes at Five Leaves, Brooklyn

So, to add to Kathryn's enviable Brooklyn list (from which we picked Five Leaves, Roberta's and the unmissable Smorgasburg), I have some things to share from Manhattan:

Lupa Osteria Romana – Completely delicious Italian food. I had a bowl of fresh, chewy orrecchiette with lamb mince, cayenne and purple sprouting broccoli.

Momofuku Ssäm Bar – Pitch up at a table for Brooklyn beer, perfect hirata buns with kimchi, and fried, slow-cooked ribs.

Apotheke – Ludicrously good cocktails in a very quirky bar behind a very normal door in Chinatown.

The Jane Hotel – Late-night drinking in taxidermy heaven. An odd mix of roaring fires, low lamps and leafy palms.
The Standard Hotel – Walk the High Line (the raised park that used to be a railway on the West Side), then go up 17 floors (in a lift) for prosecco and sunset views over Manhattan and the Hudson River.

Lunch at Moma – Much-needed fuel before wandering round the hundreds of exhibition rooms at the Museum of Modern Art. Delicious radish, fennel and parmesan salad with a buttermilk dressing at Café 2.

Jack's Stir Brew – Pretty darn good coffee and lovely coconut macaroons. Buy some beans to take home.

Bonnie Slotnick Cookbooks – A tiny shop with out-of-print antiquarian cookbooks and vintage crockery. I bought a beautiful red 1930s fish slice.

Morandi – Scrumptious Italian-style brunch round the corner from Jack's Stir Brew coffee place and Bonnie's book emporium.

Take me back.
To read Kathryn's 48 hours in Brooklyn, pick up this month's issue.
Subscribe to our magazine
Subscribe to delicious. magazine for HALF PRICE
Subscribe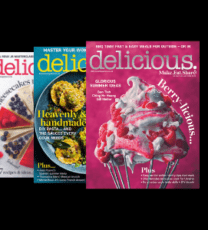 Join our newsletter
Packed with menu ideas, recipes, latest competitions and more...
Lost my password
Enter the email address associated with your
account, and we'll send you a link to reset your
password.
Email sent
If an account was found for this email address,
we've emailed you instructions to reset your
password.
Thank you for signing up to our newsletter
Now you can stay up to date with all the latest news, recipes and offers.
Subscribe to our magazine
Subscribe to delicious. today for just £13.50 – that's HALF PRICE!
[mc4wp_form id="28909"]
Confirmation
We have sent you an activation link,
please click this link to activate your account.
Manage cookies