All about cognac
Christmas may be the time to set fire to brandy over the pud, but as cognac brand ambassador Alexandre Quintin explained to Craig Butcher, he'd much prefer we drank the stuff instead.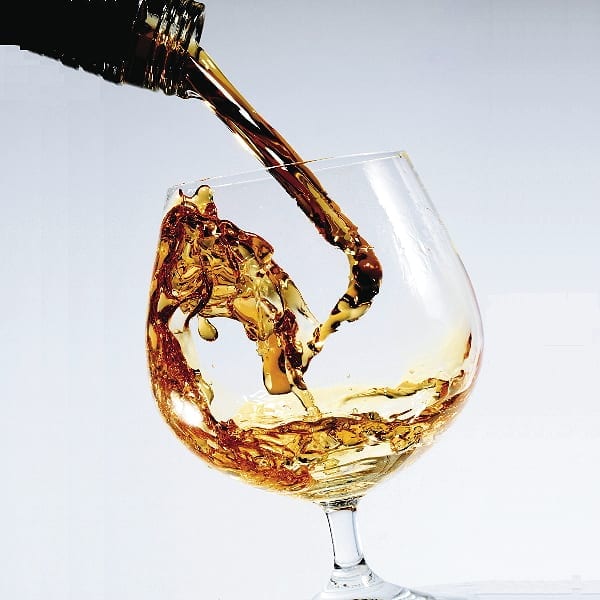 Alexandre Quintin is brand ambassador for Remy Martin, one of the major cognac producers in France and a keen advocate of cognac, its producers and those who drink it. Remy Martin have been producing cognac at this family-owned and run business for over 250 years so they know a thing or two about it.
What Is Cognac?
Cognac is a brandy spirit distilled exclusively from wine produced in the Cognac region of coastal South West France, extremely close to Bordeaux (itself famous for their world-beating claret red wines). Cognac is a legal appellation, describing a spirit produced within the specific Cognac region of France, whereas brandy can be produced anywhere in the world. While all cognac is brandy, not all brandy is cognac.
It must be distilled by 30 March following the grape harvest in October, though there is rarely an age statement on the bottle. The cognac must be distilled twice, the wine from which it is distilled must come from the Cognac region, it must be minimum 40% ABC when bottled and the primary grape variety (there are three permitted) is Ugni Blanc (the same as the Italian Trebbiano). It must be aged for a minimum of two years in new French oak barrels, though most are older than this.
The vast majority of cognacs are blended by master blenders and may contain upwards of 240 different contributing cognacs to create a cognac house's trademark flavour profile and the complexity that is characteristic of cognac.
How is cognac made?
Wines produced in Cognac are low in alcohol and high in acidity. Although they make for poor table wines, they're ideal for making spirits. These wines are brewed to 28% ABV before being twice-distilled in copper stills to produce the 'eaux de vie' spirits (at this stage, a colourless liquid at around 70% ABV). The distillation process is very much like that used to produce others spirits like vodka, whisky and rum (see All About Whisky and All About Rum). These are then put in first-fill French oak barrels from the surrounding region of Charentes. This gives cognac it's first colour and extracts the tannins. It's then aged in a second, aged barrel above or below-ground for final maturation. Most cognacs, once blended, spend around two years or more in barrels, 'marrying' their flavours together.
Styles of Cognac
Britain has long been a keen recipient of cognac, hence the 'grading' of cognac into VS, VSOP and XO, which are English abbreviations. VS or 'very special' cognac is aged a minimum of 2 years, VSOP or 'very special old pale' is minimum four years and XO or 'extra old' is a minimum of six years but often up to 37 years old. With age comes a mellowness, less fiery alcohol and an extremely unctuous, palate-coating complexity of flavours and aromas.
In addition, there are various appellations within cognac, the Grand Champagne and Petit Champagne being the most prized towards the centre. Not to be confused with the fizzy stuff, except that these appellations enjoy a similar, chalky terroir to that of the Champagne region. Cognacs containing eaux de vie exclusively from these appellations can be called 'Fine Champagne' or 'Fine Cognac'
Tasting cognac
1. Look at it. Swirl the glass and examine the beads of alcohol which descend around the glass. The viscosity of the 'legs', their evenness and descent will suggest the complexity of the cognac and whether caramel has been added for colour (this will fall in thick, transparent drops). Colouration will tell you little – it could just be a sign of added caramel.
2. Nose it. With the glass at your chin, detect the lighter vapours. Look for flowers and spices. White flowers and fresh fruits suggest a younger cognac, jammier notes suggest aged cognac. Vanilla is often apparent, but it ought not to dominate. Cinnamon and nutty notes should then come through. If you struggle to identify what you smell, it may help to associate a time, place or action which you associate that smell with.
3. On the palate. Chew the cognac slightly, let it fill your mouth and touch the key sensors in your tongue – the tip for sweetness, bitter at the back, saltiness and sourness to the sides. You're looking for a harmonious balance on the tongue – an evenness of flavours; a sense of 'space' on the palate and then length.
Lower-grade cognacs add unpleasant levels of caramel to darken their cognacs so they appear older than they are. This is easily picked out on the palate – there will a distinct vanilla-esque sweetness on the tip of the tongue which rapidly disappears, with no follow-through elsewhere on the palate.
Pairing Cognac With Food
Cognac goes extremely well with complementary cream cheeses like Roquefort – together they give an excellent fullness in the mouth. If you serve cognac slightly chilled, alongside smoked salmon bellinis, the saltiness in both works exceptionally well. You lose aromas but gain a syrupy texture from serving it chilled. Or you can just flambe it over the Christmas pudding, but then you'd ruin Alexandre's Christmas.
For great delicious. recipes and more about cognac, click here.
Craig Butcher is a freelance food and drink writer. Click here to visit his website.

Subscribe to our magazine
Subscribe to delicious. magazine for HALF PRICE
Subscribe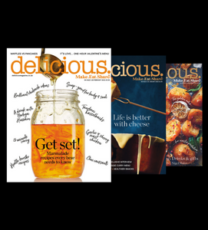 Join our newsletter
Packed with menu ideas, recipes, latest competitions and more...