The best alcohol gifts to give this Christmas 2020
Sheepishly handing over a bottle of booze on Christmas Day sometimes feels a little half-hearted. But why should it? With so many varieties to choose from, the gift of alcohol needn't be a last-minute addition but rather a thoughtful gift that the recipient will love. Plus, the striking designs of some of the latest bottles of booze for 2020 look as good as what's hidden inside.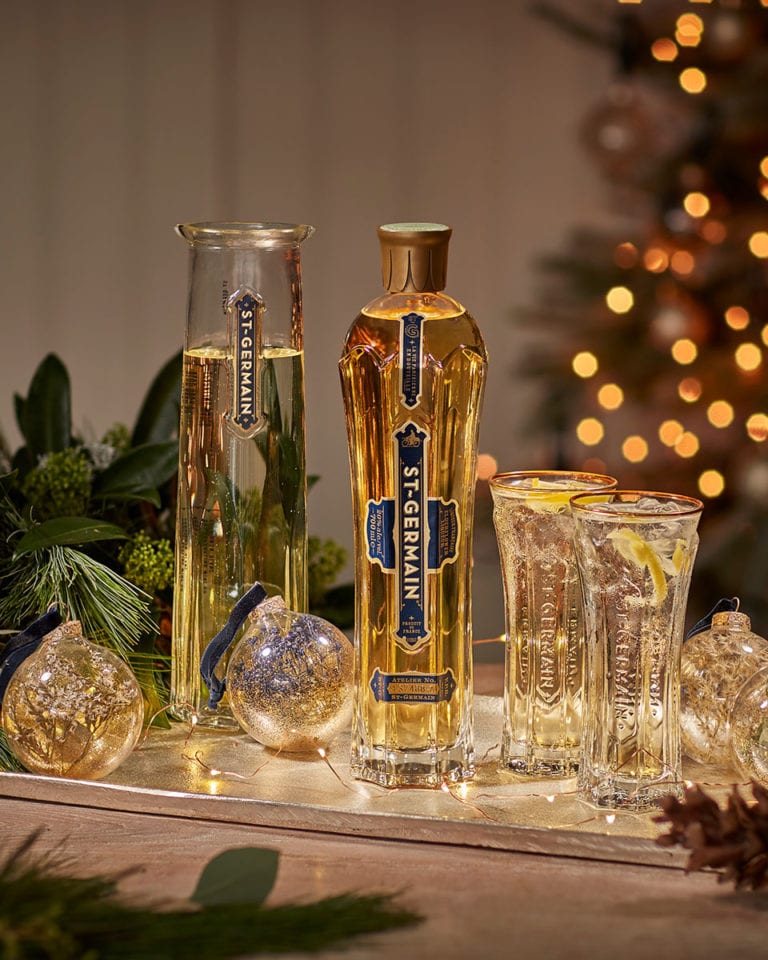 Whether you're looking for a showstopper to add to your drinks cabinet, a tipple with a twist or the biggest bottle in town, our roundup of boozy offerings includes the wacky and the wonderful. Here are festive tipples to bestow upon your favourite people this year.
In celebration of Edinburgh's rich literature history, these Edinburgh Gin Storybook gift sets make the perfect festive gift for gin and book lovers alike. What's more, the brand has hidden a first-edition novel – worth serious cheddar – inside some of their gift sets. Find a 'golden ticket' inside and you can redeem it for an original, first edition book of your choosing. That's better than any trip to a local chocolate factory, in our opinion! Available from Edinburgh Gin (£35).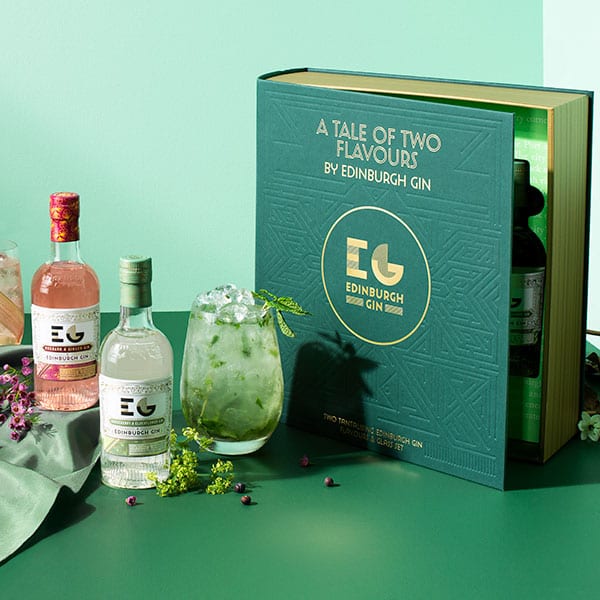 Christmas without sherry just wouldn't feel right. This Xixarito Manzanilla is a perfect aperitif which pairs brilliantly with a wide variety of foods, from seafood starters to charcuterie through to desserts (and cheese!). Xixarito achieves a great complexity of flavour as it is matured for 10 years. It's a dry sherry with hints of camomile, almonds and sweet brioche, and a smooth, long aftertaste. Available from the Northern Wine and Beer Co (£18.80).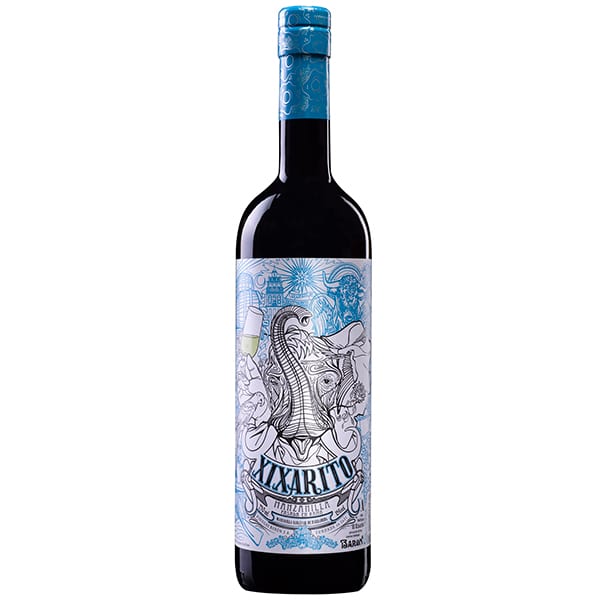 Heston's Lazy Espresso Martini
Serve up homemade espresso martinis that are smoother than velvet – without all the fuss of a coffee machine. This pre-mixed liqeur from Heston Blumenthal comes in a snazzy matte black bottle and contains the very best cold-brewed coffee blended with crisp potato vodka. To serve, simply shake with ice, strain into a martini glass and garnish with a coffee bean or two. Available from Waitrose (£20).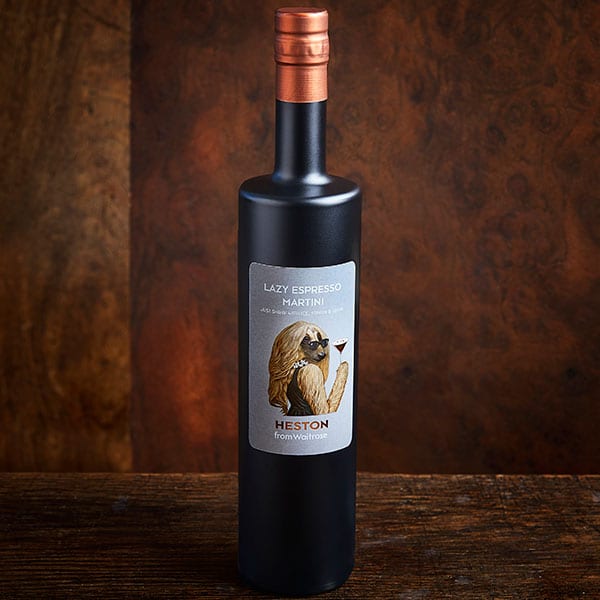 It's not often that premium vodka brands offer exciting flavour variations but this is a great, light flavoured drink that doesn't compromise on quality. For the vodka fan this Christmas, CÎROC have infused their classic vodka with a blend of black raspberries. Available from Amazon or Get It Inkd, where you can have the bottle personalised (£35.90).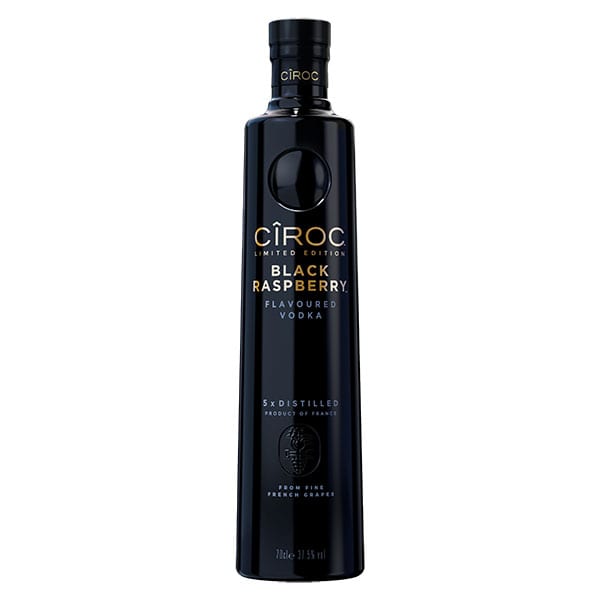 If Prosecco is their favourite drink, go glam this Christmas and hand over a bottle of Bottega Gold. It's a well-known step up from run-of-the-mill supermarket fizz and comes in a dazzling, gold-painted bottle which makes for an eye-catching pressy. Available from Ocado and Selfridges (£24.99).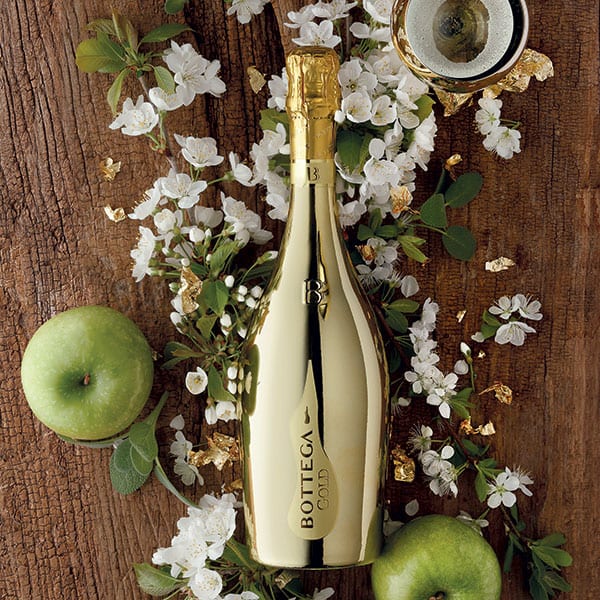 The latest launch from Japan's whisky scene, Nikka Days is a blend of both grain and malt whiskies from Nikka's Yoichi and Miyagikyo distilleries. In terms of taste, it's fruity, floral and smooth. The bottle is a real eye-catcher too. Available from The Whisky Exchange and Virgin Wines (£40).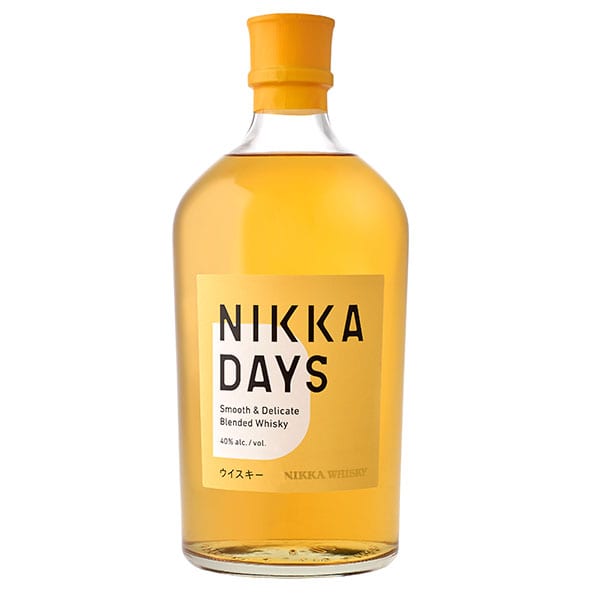 Doesn't the bottle just scream Christmas? Stambecco is a cherry Amaro made at the foot of the Italian Alps in Piedmonte, North-Eastern Italy. 30 traditional herbs and spices including oranges, coriander seeds, marjoram, oregano, cinnamon, cloves and nutmeg are used to create this herbal liqueur. The addition of marasca cherries creates a bittersweet Amaro which makes Stambecco really unique. Try it over ice with a maraschino cherry garnish, or add it to a Manhattan alongside a red vermouth and whisky.  Available from Amazon (£25).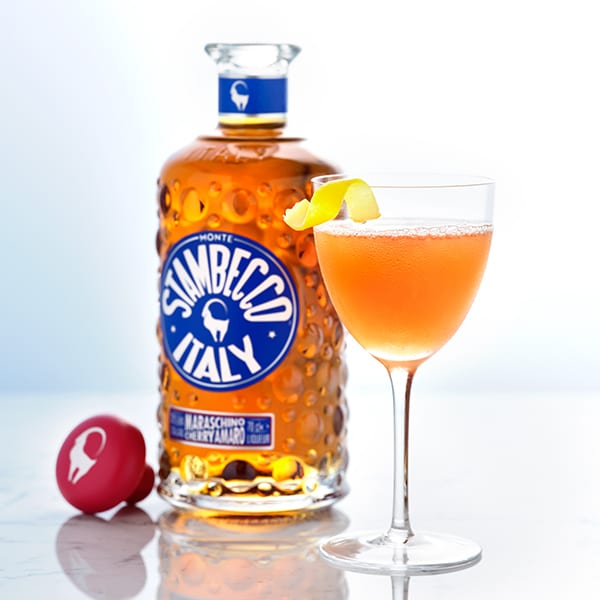 Gin lovers will be bowled over with this Malfy Gin miniature gift set, containing 50ml of each Malfy Gin flavour – Originale, Con Limone, Con Arancia and Gin Rosa. Each flavoured Malfy gin is made with Sicilian fruit for a truly refreshing experience. Try mixing them with tonic and a slice of grapefruit, or with lemonade and prosecco for a celebratory tipple. Each gin is also wonderful in a classic Italian Negroni or Martini. You may not have been able to go on holiday in 2020 but you can certainly bring holiday vibes to a loved one this Christmas. Available from Amazon (£14.99).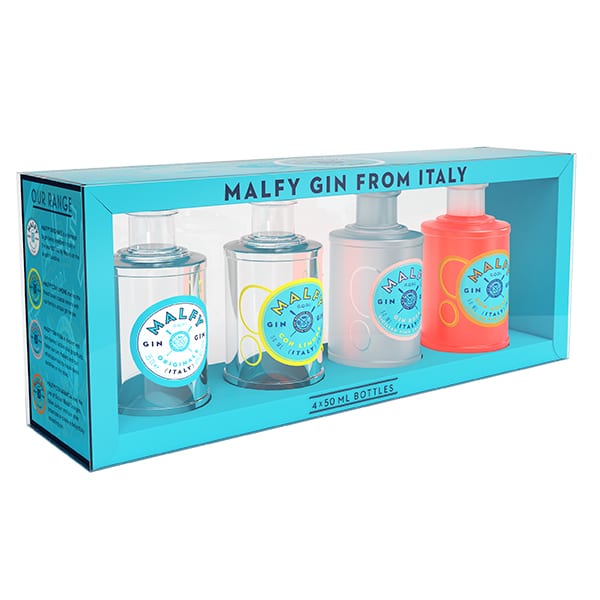 Arran Single Malt Whisky (10 year old)
The Isle of Arran, a small island on the west coast of Scotland, is known for its dramatic landscapes, heavy doses of rainfall and you guessed it… excellent whisky. Distilled in the Lochranza distillery, this 10 year old single malt has scooped up many an award in its time – and it's easy to see why. We'd strongly recommend picking up a bottle for the Scotch enthusiast in your life – it'll never go wrong. Available from Master of Malt (£33.90).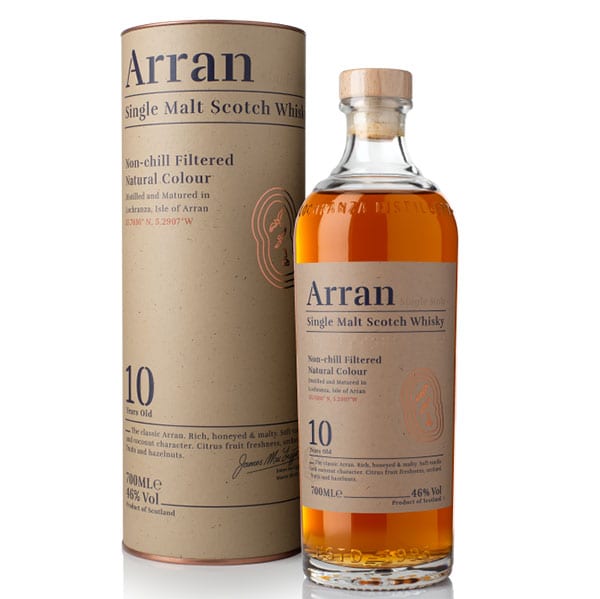 The Sweet Potato Spirit Co. Moonshine
How's this for something a little different? Give these Moonshine-inspired liqueurs a go. Choose from Chocolate & Chilli, Toffee Apple, Pink Marshmallow or Classic for a truly unique tipple – the flavours may be fun and bottles colourful but we can assure you that the spirits inside are anything but gimmicky. The Sweet Potato Spirit Co. are no stranger to an accolade or two – having scooped up five Great Taste Awards in 2020. Available from the Sweet Potato Co (£21.99).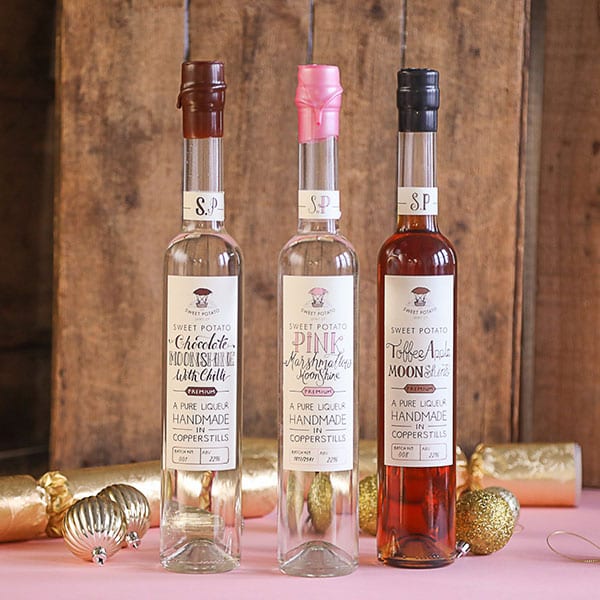 If you know a tequila fan, send a bottle of VIVIR Anejo their way. This magnificent tequila is made with 100% Weber Blue agave and volcanic spring water at their distillery in Jalisco, Mexico. The agave is cooked for 3-4 days in a 'Hornos' (a traditional Mexican clay oven) which gives VIVIR its uniquely smooth vanilla-like sweetness and subtle smoky notes. Aged for 18 months, the anejo is finished in American Oak ex-bourbon casks which give it a deep intensity. It's lovely for enjoying on the rocks (as you would a whisky), but also makes for a really special Margarita – fit for festive celebrations. Available from VIVIR Tequila ( £43.99).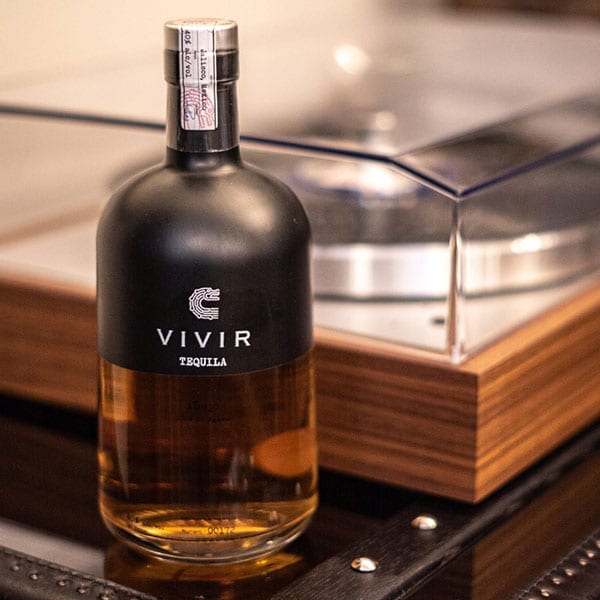 ST-GERMAIN x HAF baubles and spritz set

For a gift that gives a little bit more than just booze, opt for this stunning bauble and spritz set created by St-Germain in collaboration with Hedges and Flowers. The kit includes an assortment of four handmade glass baubles, filled with beautiful, dried florals, alongside a 70cl bottle of ST-GERMAIN elderflower liqueur, two art deco high ball glasses, a glass carafe and a jigger. It's fancy schmancy and makes a lovely gift. Available from Hedges & Flowers (£40).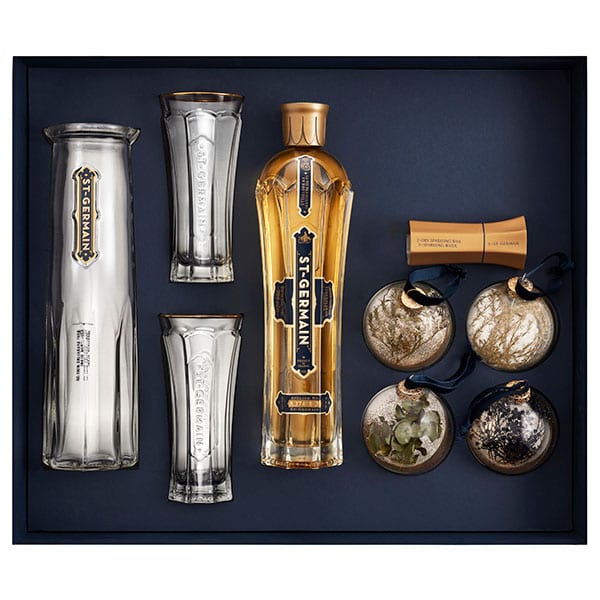 The Cotswolds Distillery No.2 Wildflower Gin
A gift the gin lovers may not have tried before, the No.2 Wildflower Gin is inspired by the beautiful grasses and plants of the Cotswolds. London Dry gin is layered with a blend of gentian, lemon balm, elderflower and chamomile, making for an aromatic and refreshing drink. Fruity notes of lemon sherbet mean it goes brilliantly in a simple cocktail with tonic, a squeeze of fresh lime and mint. It's also lovely as part of a Christmas negroni. Available from The Cotswolds Distillery (34.95).
This cream liqueur is produced at Kyrö's rye distillery in the village of Isokyrö, Finland and doesn't include any preservatives, artificial colours, gluten, or lactose. The milk used in production comes from small farms close to the distillery and that fresh flavour of the milk comes through in the spirit. There are notes of vanilla, toffee and liquorice with a hint of salt – this is a really special cream liqueur. Enjoy simply with ice, in a white Russian or go WILD and add a splash to a cup of hot chocolate (thank us later). Available from Master of Malt (£19.95).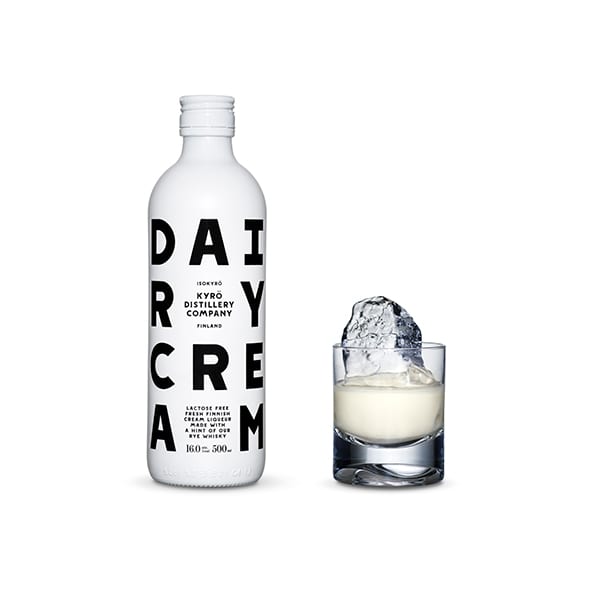 Maestro DOBEL diamante tequila
A bottle of this under the tree would be heaven for tequila lovers. The Maestro DOBEL diamante is a 'Cristalino' style, which has great body thanks to the high-quality blue agave used. This is blended from reposadao, anjeo and extra anejo and then filtered to remove the colour, so the flavour is full of buttery, honey notes and a moreish whisper of smokiness remains. In a Christmassy paloma-style cocktail with grapefruit juice, agave or honey and pomegranate molasses, this is heavenly.  A touch of chilli and salt on the rim doesn't go amiss either! Available from Master of Malt (£45).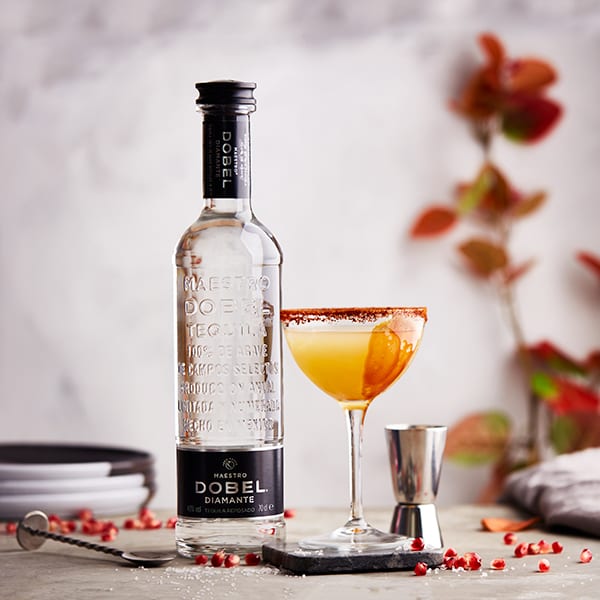 Fortum and Mason, sparkling tea
Fortnum's have got celebrating Christmas down to an absolute 'tea' with this innovative bottle of fizz. One of the latest products to hit their wine racks, the Sparkling Tea contains eight varieties of the department store's most famous tea blends in a fabulously fizzy form. Never one to let down on presentation, Fortnum's sparkling tea comes in a celebratory (and utterly convincing) prosecco bottle but actually contains zero alcohol. So, yes, you can enjoy a glass with your Christmas breakfast this year (without worrying about peaking too early). Available from Fortnum and Mason (£16.95).