The best alcohol gifts to give this Christmas 2021
Sheepishly handing over a bottle of booze on Christmas Day sometimes feels a little half-hearted. But why should it? With so many varieties to choose from, the gift of alcohol needn't be a last-minute addition but rather a thoughtful gift that the recipient will love. Plus, the striking designs of some of the latest bottles of booze for 2021 look as good as what's hidden inside.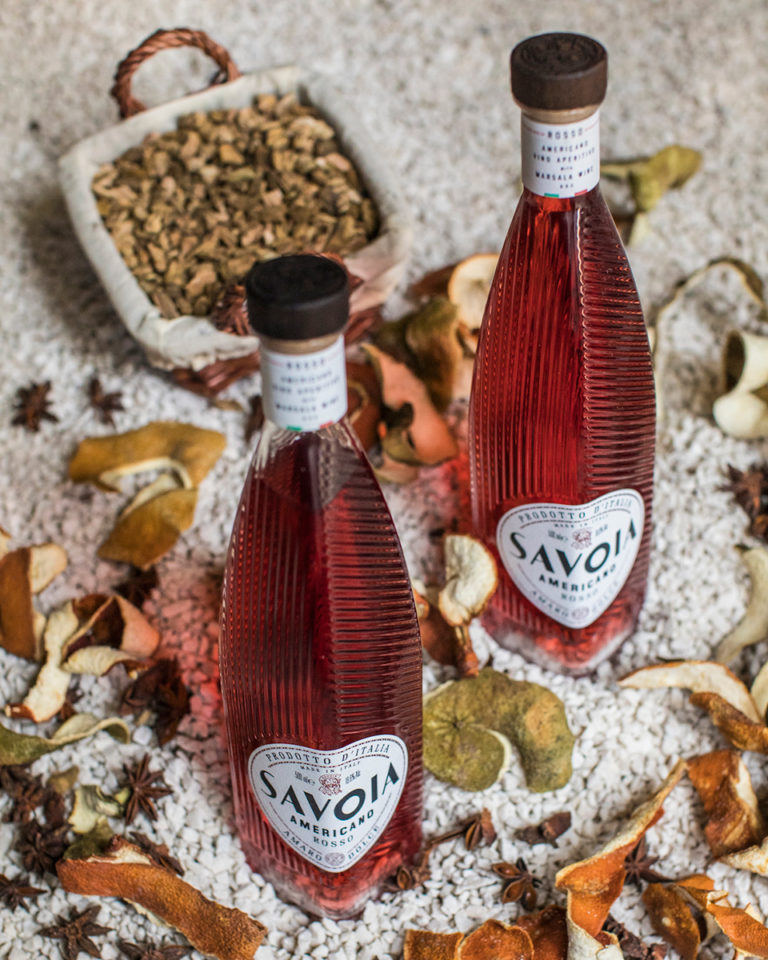 Whether you're looking for a showstopper to add to your drinks cabinet, a tipple with a twist or the biggest bottle in town, our roundup of boozy offerings includes the wacky and the wonderful. Here are festive tipples to bestow upon your favourite people this year.
For those pre-dinner tipples when you can't muster the energy to make a cocktail but want something a bit more sweet and refreshing than wine, Cockburn's white port. We found it to be the ideal 7pm drink with a sphere of ice and a slice of lemon! Yes. Now we're festive. Available from Cockburns (£20).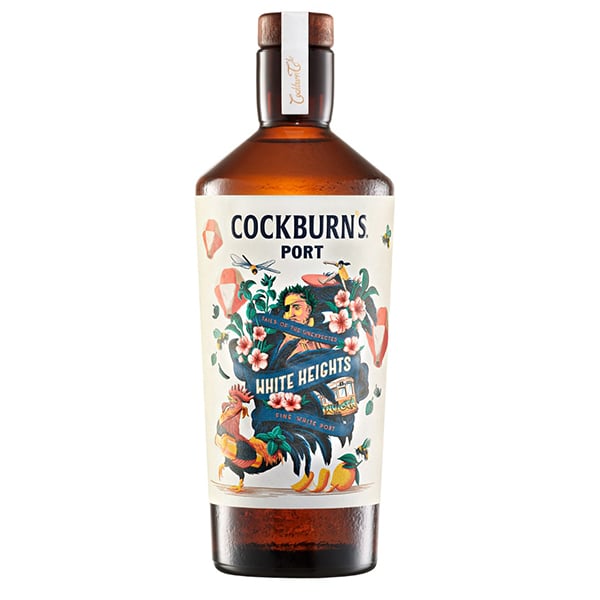 Our pick for rums this Christmas is the Cabal No.1513. It's created using rums from prominent distilleries in Guatemala, Guyana, Trinidad, Panama and the Caribbean, tropically aged at origin. The liquid is then aged in Pedro Ximénez casks in Scotland, creating layered but smooth flavour. We love the drink in a Dark and Stormy at Christmas time. Available from Master of Malt (£39.95).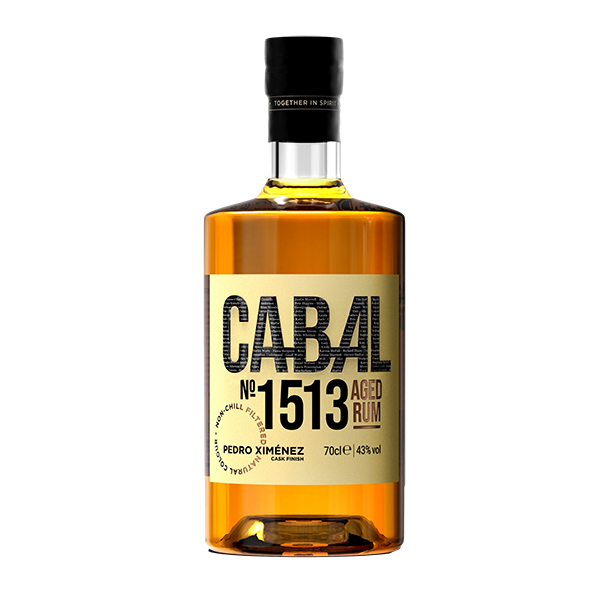 VS or 'very special' cognac is aged a minimum of 2 years, and this Seignette number is the perfect way to add some chic to Christmas. It comes in a gift box, making a rather lovely present for the cocktail lover in your life. The Seignette recipe dates back over 200 years, with the Seignette family dating back to 17th century France. We love the drink for its rich notes of vanilla and a creamy finish, making it delicious in a variety of drinks and cocktails. Available from Tesco (£28).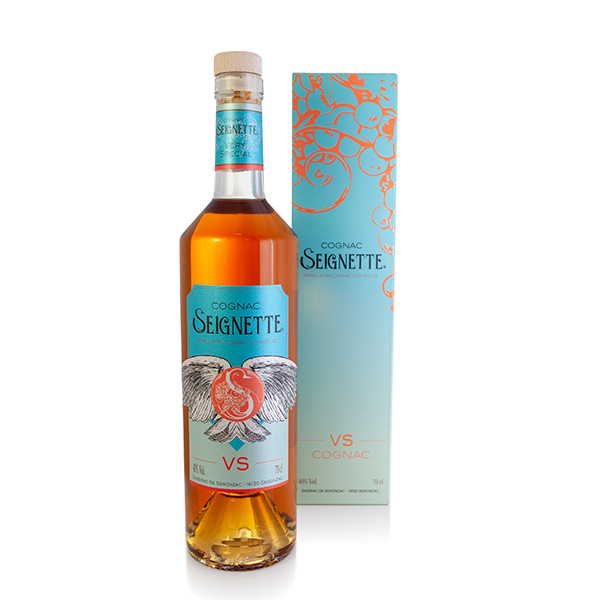 Made in Piedmont, these cute illustrated bottles are filled with 500ml of your chosen cocktail, from Negroni made with DelMago's own gin, vermouth and bitter del mago, to boulevadiers with red vermouth, bitter del mago and brandy. Expect well-balanced but potent blends that will have your festive Friday nights off to a swinging start. And who can beat a Negroni made on Italian soil… Available from Sager & Wilde (from £31.50)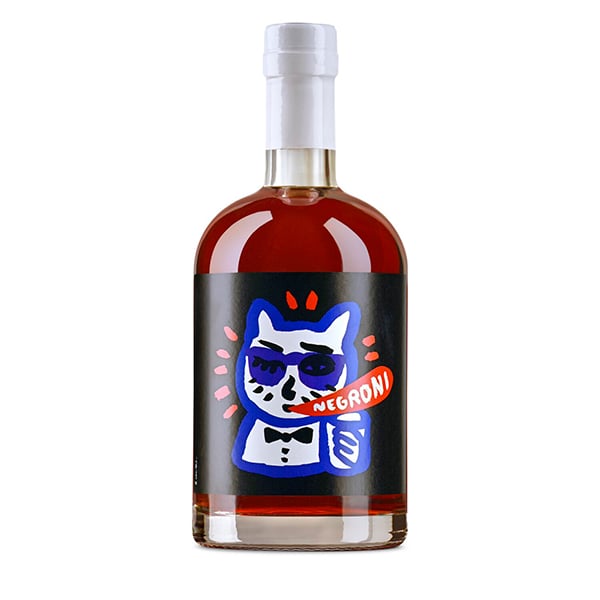 Take the work out of making the mulled wine this year with this 'actually nice' mulled wine from Top Cuvée. The wine is a delicate combination of young Rioja and Sicilian white wine with the addition of nutmeg, clove, star anise, cinnamon, frankincense, honey, and citrus peels. Available from Top Cuvée (£16.99).
Twice Buried spiced botanical rum
This golden Caribbean spiced botanical rum, distilled in Aberdeenshire, is a rare find. Made in a country known for growing an abundance of botanicals (used often in Scottish gin) means this spiced rum is infused with local strawberries, honey, salted caramel and spices. The story behind the brand name 'Twice Buried' comes from local folklore and is spine-chillingly great – you must take a read up on it. Available from Twice Buried (£34.99).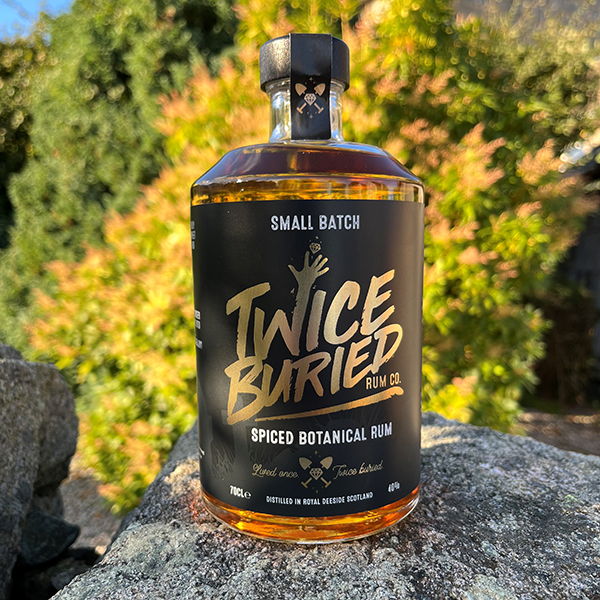 El Rayo tequila comes in two ages – 'the clear one' and 'the gold one'. We love the latter for its smooth, smokiness – it's mellow enough to enjoy as is but absolutely great in a tequila and tonic, its subtle honiness really comes through. The tequila lover in your life will thank you, but this stuff is so smooth it's even been known to convert tequila sceptics. Available from El Rayo Tequila, (from £34.95).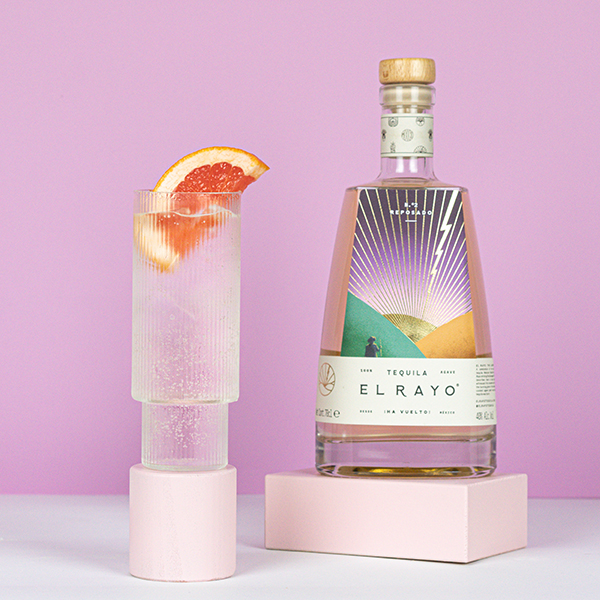 Mirabeau x Tiffany Bouelle gin gift set
What's better than giving the gift of a bottle of gin? Giving one that comes with a specially designed 100% silk 'Twilly' inspired by the French Riviera of course! The scarf design is by Franco-Japanese artist Tiffany Bouelle, and the 20cl dry gin is distilled with a touch of rosé, and lemon and coriander botanticals bring layers of refreshing citrus to the spirit. Available to purchase online from the Maison Mirabeau boutique (£65).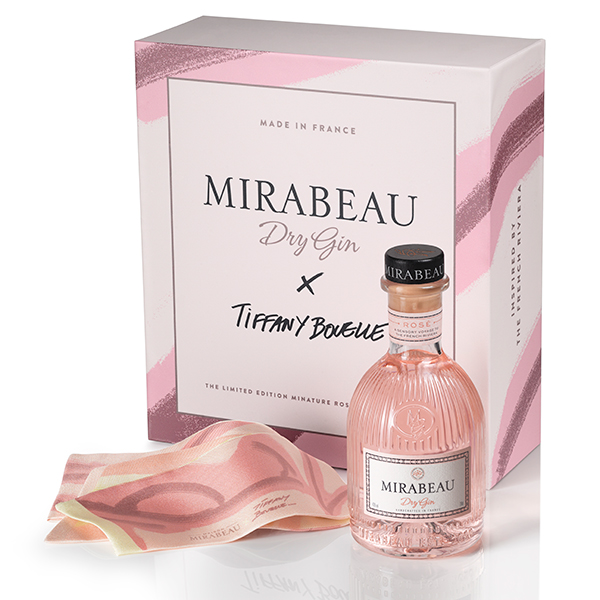 What to get the person who has everything? This limited edition Christmas bottle of CAMPARI is a winner! This full size bottle is accompanied by a limited-edition poster by Futurist artist Fortunato Depero. Both bottle and poster come in a swish canister – the perfect gift for a friend (or for you) this December! Negronis are in your future… Currently on offer at Sainsbury's stores nationwide, or available from The Whisky Exchange (£18).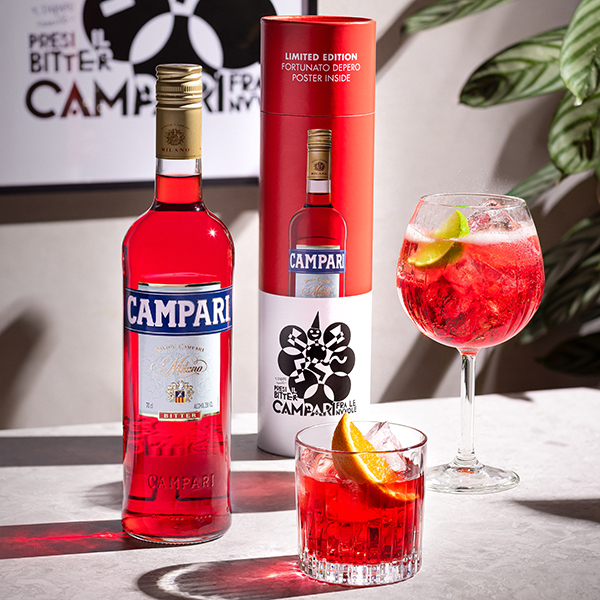 And if you like Campari but want something a little more delicate, check out the new Savoia. It's an aperitivo-style drink that makes for a premium cocktail. We loved it for its simplicity: drink on ice (with a splash of soda) for an Americano, add a measure of gin for a Negroni, or top with Prosecco for a spritz-style drink. Available from the Whiskey Exchange (£19.99).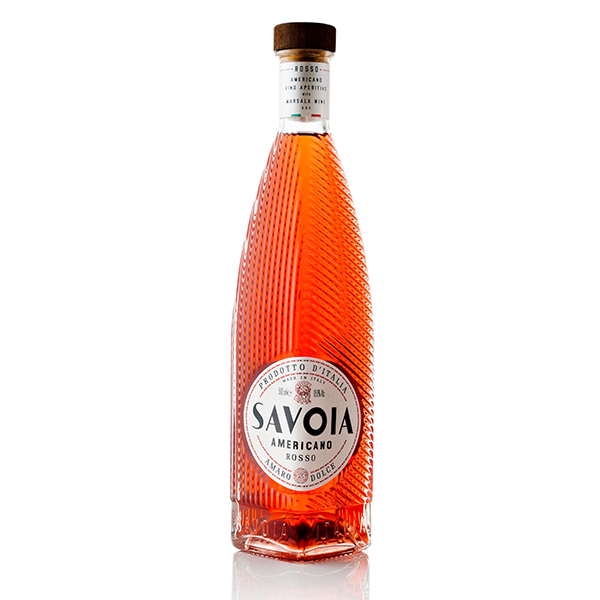 Reverend Hubert Winter gin liqueur
This winter gin liqueur is a unique drink – sweet, rosey and warming – it's almost like a tawny port. The gorgeous bottle makes this a winning gift – the drink is wintery and festive enough to give at Christmas, but not too Christmassy in flavour that you can't enjoy it with ice and tonic well past the 25th. Available from Reverend Hubert (£36).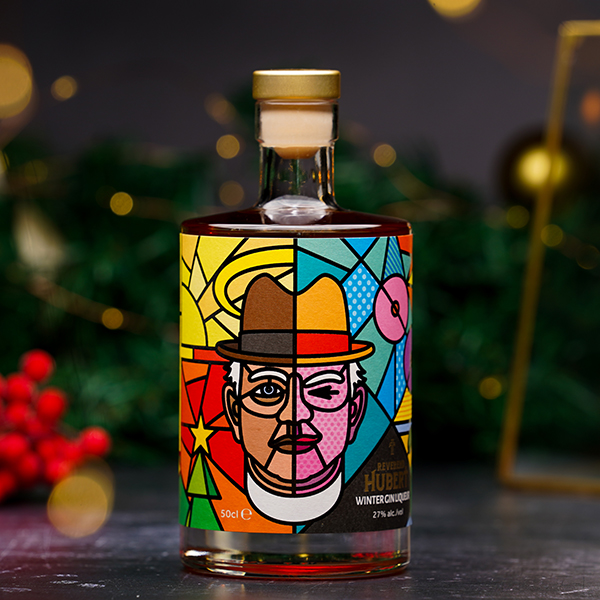 Created by award-winning mixologist Michael Chen, LAIBA bottled cocktails are stocked in hotels worldwide. Twists on classics like the negroni taste premium and are ready in 30 seconds, after a spell in the ice shaker. Available from Laiba Berverages, mix and match 8 for (£59).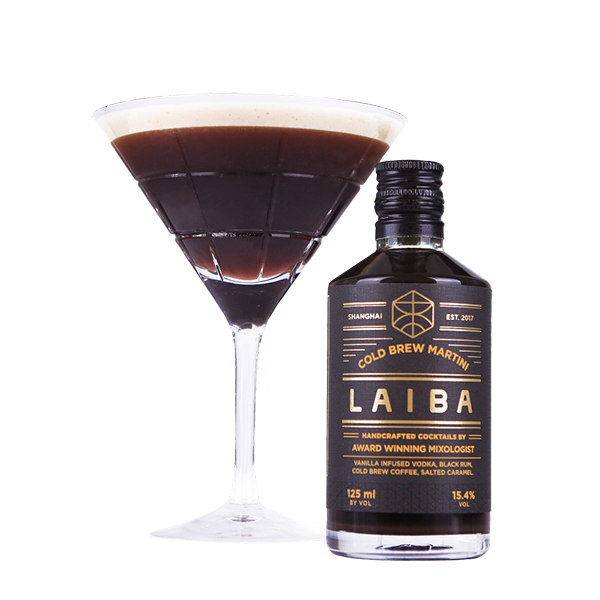 You can trust the experts at Sipsmith to make a quality flavoured gin. New limited edition 'Sipresso', distilled using cinnamon, vanilla and beans from Pact Coffee, is just the ticket for an espresso martini; the distillery's online shop has the full kit with the gin, coffee, jigger and garnish stencil. Available from John Lewis (£28.50).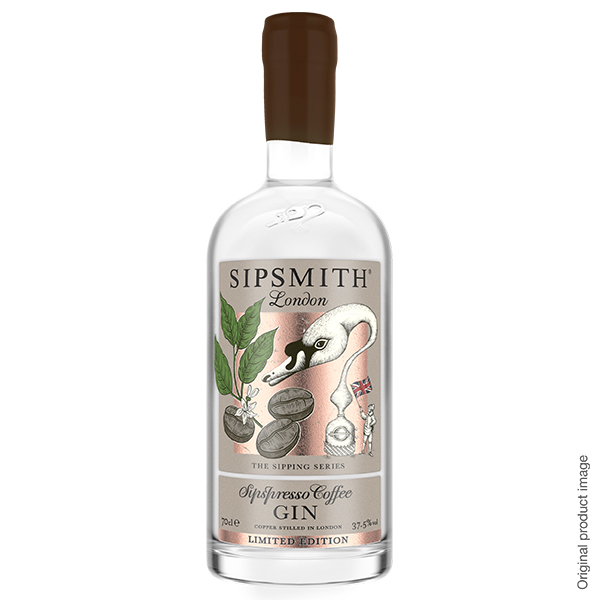 Hope Cove on the Devon coastline is a special part of England. Inspired by the natural beauty of this charming south-coast village, Devon Cove rum incorporates local flavours into each bottle to give it that comforting homemade feel. Using oak from their farm to give a hint of vanilla, Devon honey, cocoa nibs from Salcombe Dairy and Devonia Spring Water this rum feels proudly British. It has a dark, caramelised edge which is why their Cove Classics Rum and Coke Kit makes the perfect gift for rum and cola lovers. Available from Devon Cove Rum (from £24.90).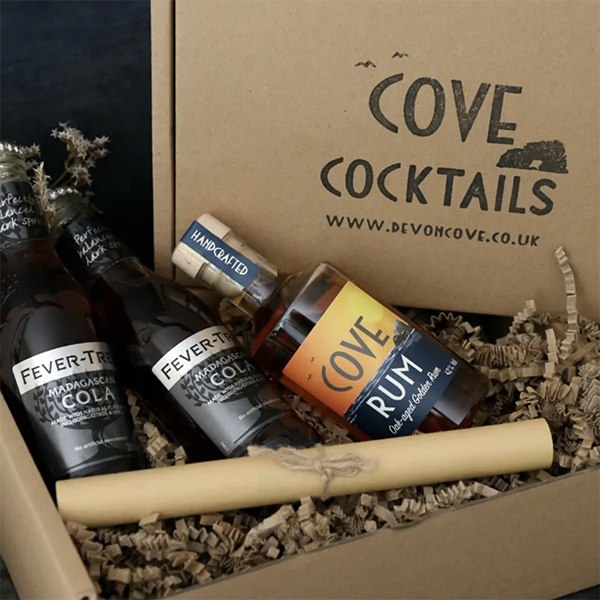 This cream liqueur is produced at Kyrö's rye distillery in the village of Isokyrö, Finland and doesn't include any preservatives, artificial colours, gluten, or lactose. The milk used in production comes from small farms close to the distillery and that fresh flavour of the milk comes through in the spirit. There are notes of vanilla, toffee and frangelico with a hint of salt – this is a really special cream liqueur. Enjoy simply with ice, in a white Russian or go WILD and add a splash to a cup of hot chocolate (thank us later). Available from Master of Malt (£19.95).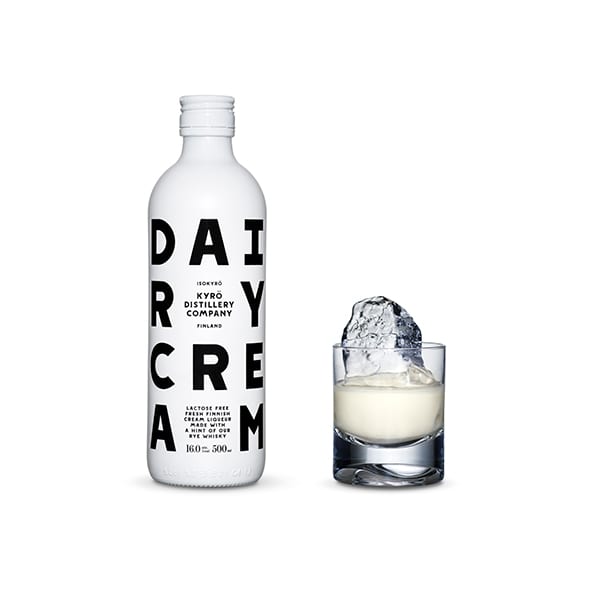 Commemorating the 115th anniversary of Siberia's Mariinsk Distillery, this special edition of Beluga comes in glorious gold packaging, making it a worthy gift for vodka fans this Christmas. We found it to be perfect in a martini, and a great accompaniment to canapés or seasonal treats like Gravlax and smoked salmon. Available from Masters of Malt (£39.99).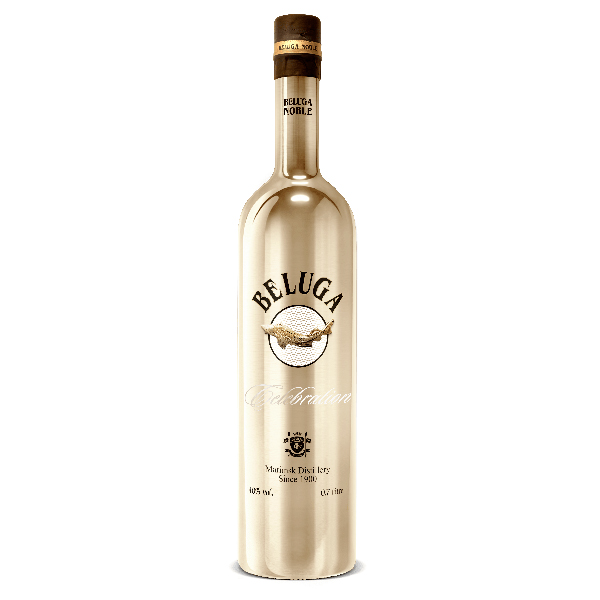 Doesn't the bottle just scream Christmas? Stambecco is a cherry Amaro made at the foot of the Italian Alps in Piedmonte, North-Eastern Italy. 30 traditional herbs and spices including oranges, coriander seeds, marjoram, oregano, cinnamon, cloves and nutmeg are used to create this herbal liqueur. The addition of marasca cherries creates a bittersweet Amaro which makes Stambecco really unique. Try it over ice with a maraschino cherry garnish, or add it to a Manhattan alongside a red vermouth and whisky.  Available from Amazon (£25).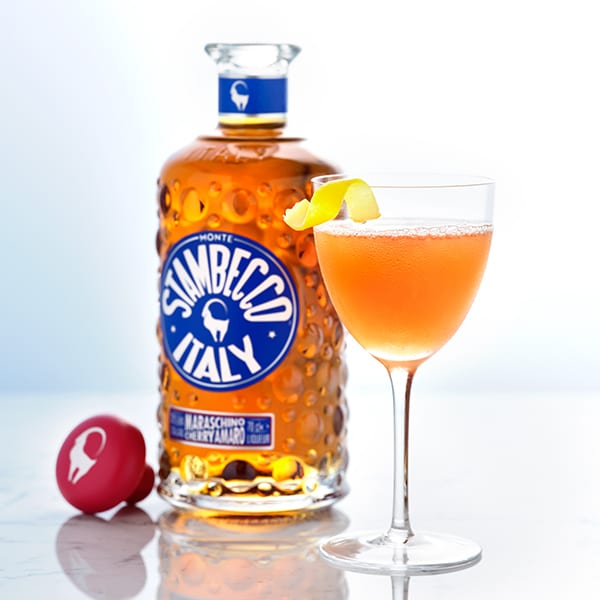 Subscribe to our magazine
Subscribe to delicious. magazine for HALF PRICE
Subscribe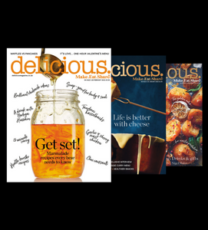 Join our newsletter
Packed with menu ideas, recipes, latest competitions and more...